What a fabulous Day 1 we had on our #galluraexperience in Sardinia and can't wait to get Day 2 started, where we'll be cooking with a professional chef, meeting artisans, and visiting one of the many stunning beaches in the area. Join our experience here as we share on the go. Click here to update the page.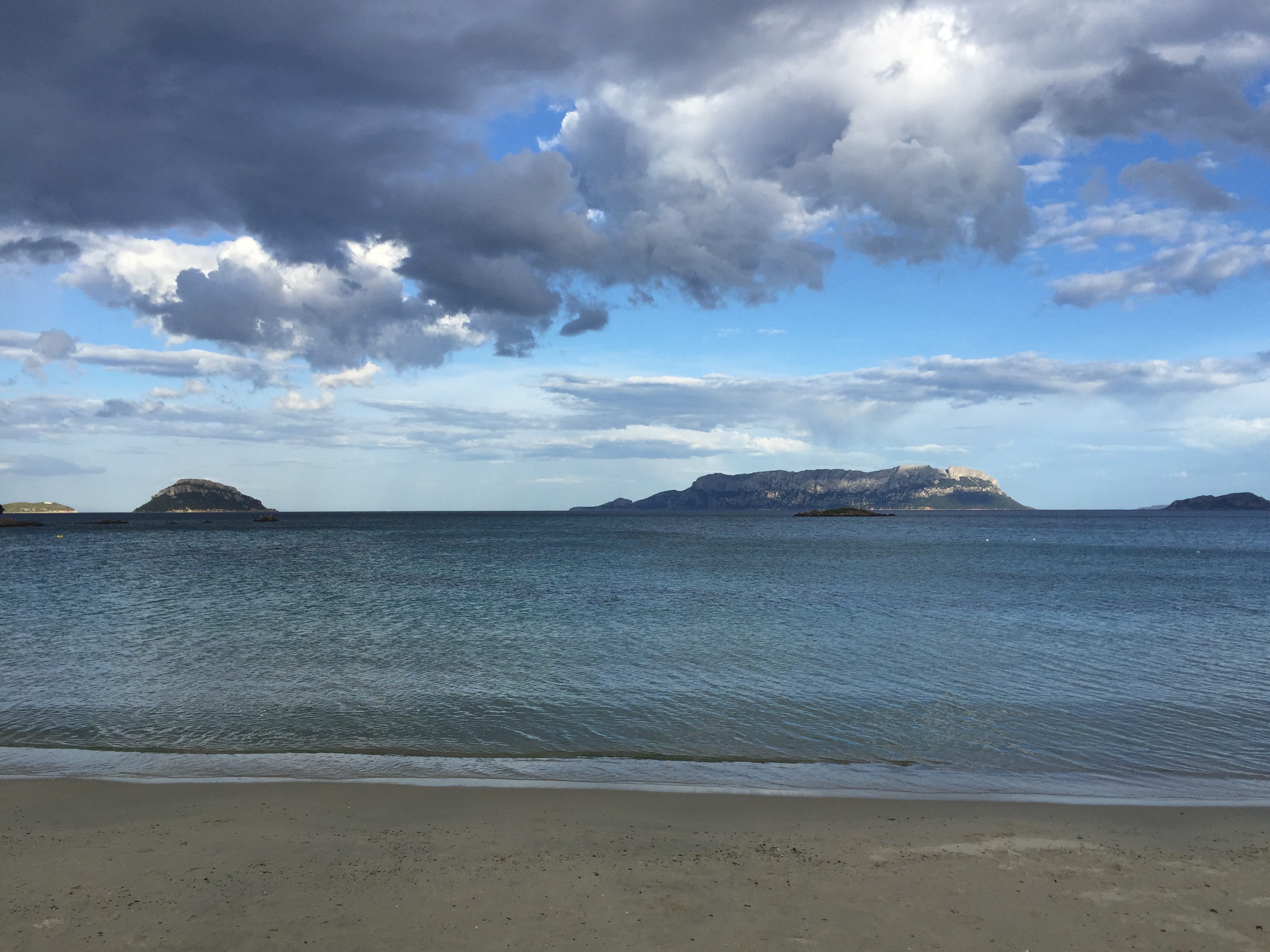 9.05am: Gray start to the morning and hoping it will clear up this afternoon. Breakfast at Geo Village was huge spread, like if we didn't have enough for dinner the night before. This morning, we'll be, fortunately, indoors cooking up a different kind of storm.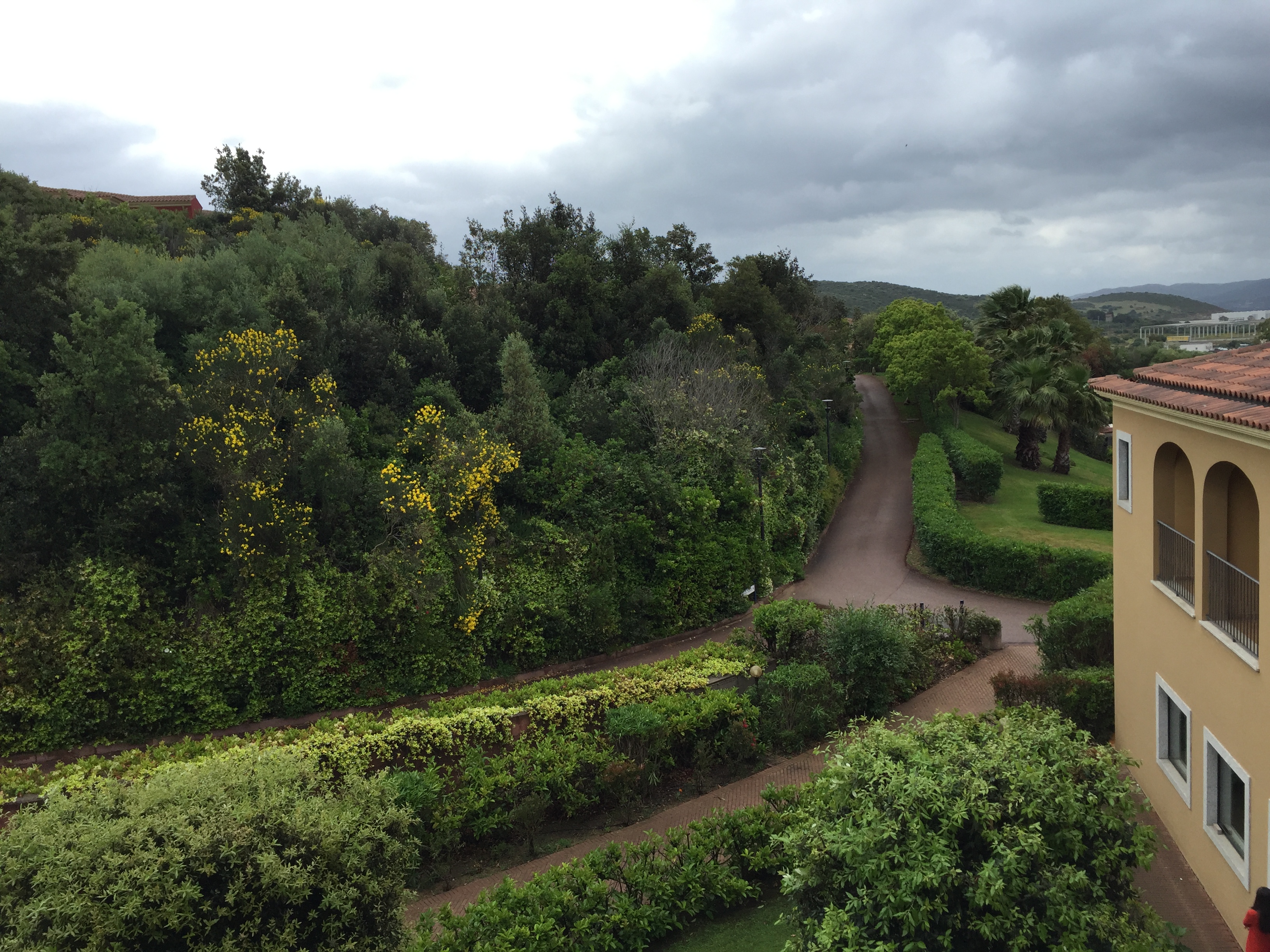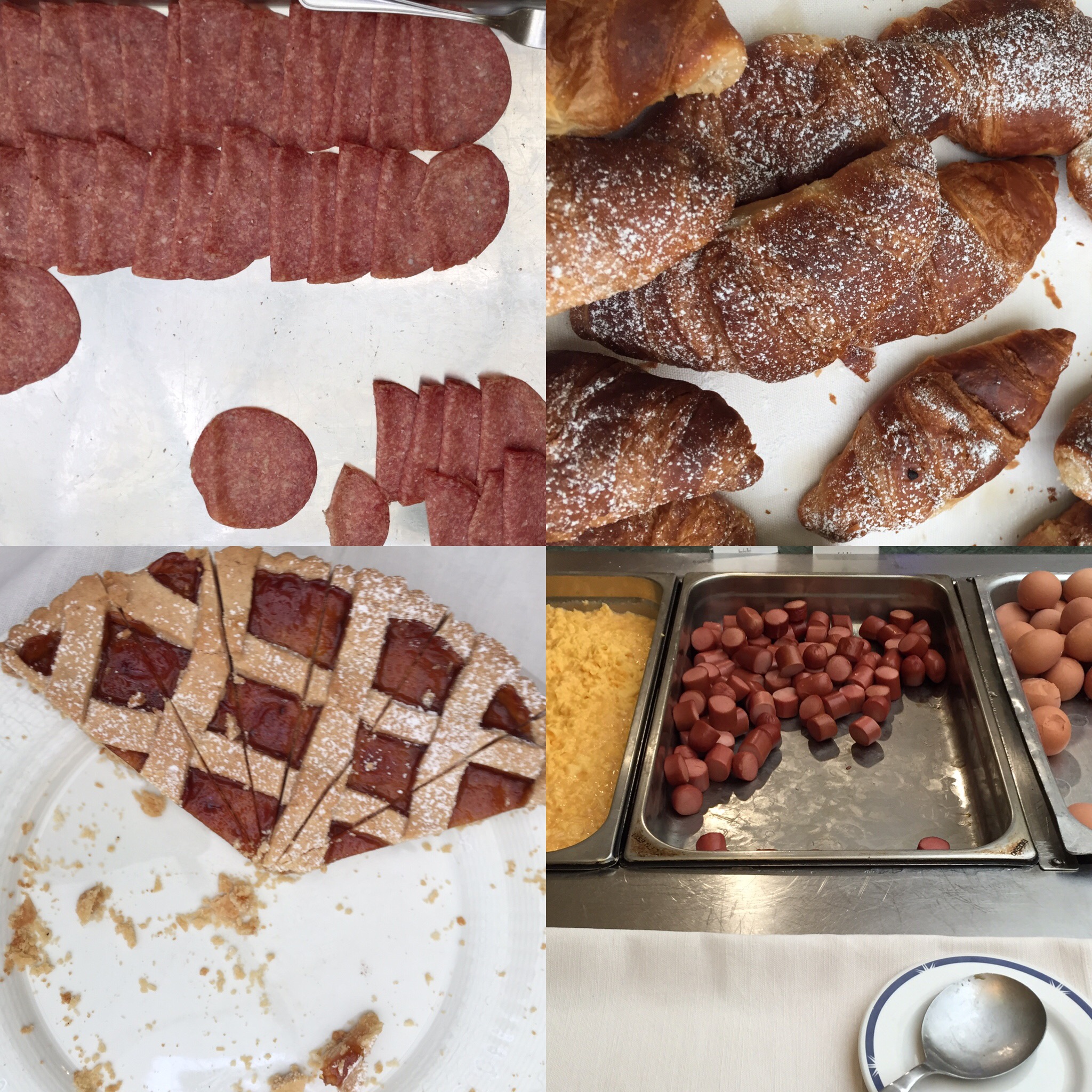 10.33am: Getting a glimpse of Geo Village. If the weather was better, I'd be jumping into this pool.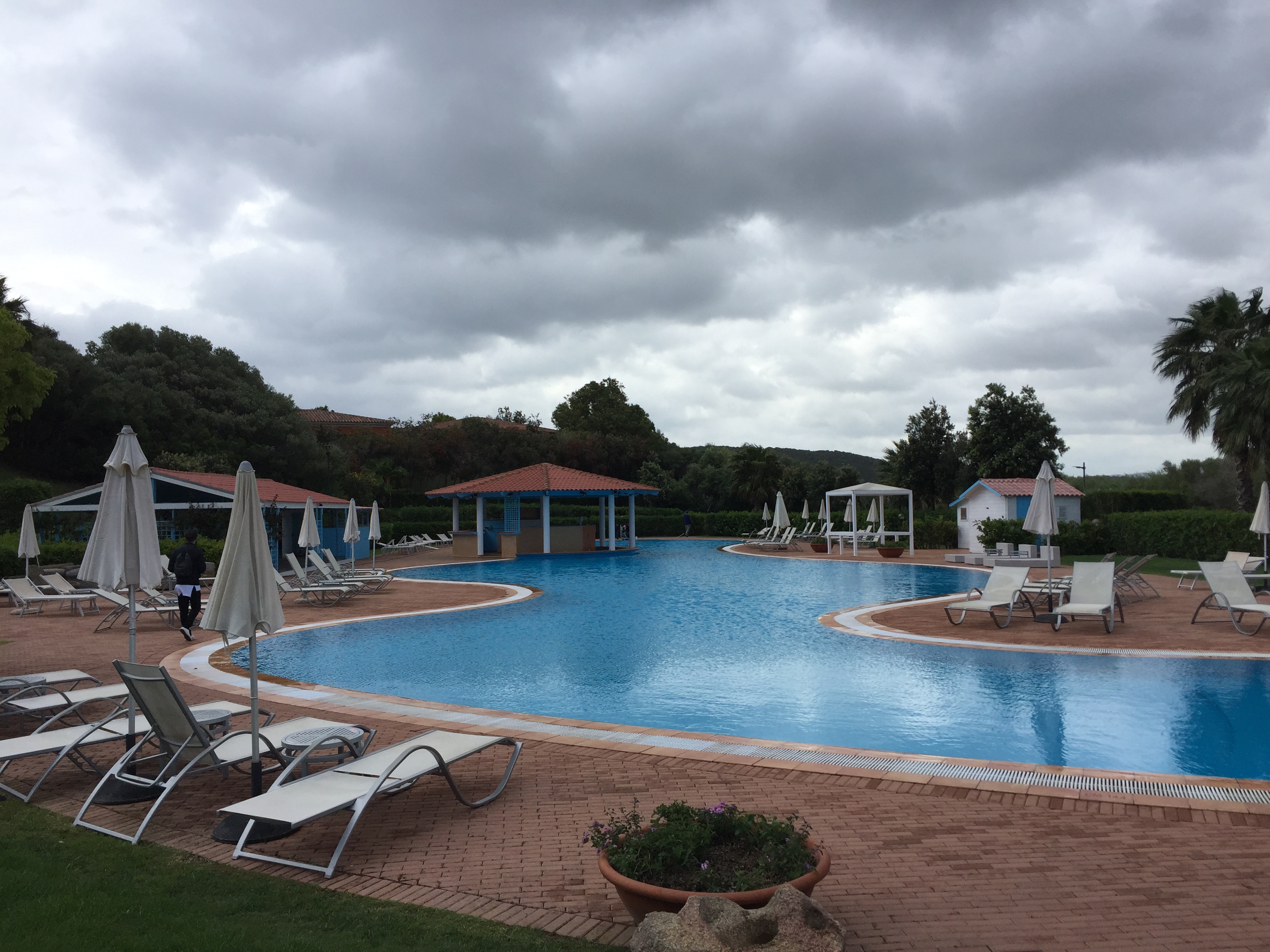 11.10am: Geo Village is more than just a hotel. It has impressive sports facilities with clay and hard courts for tennis, a sports center that holds various sports events, a 25-meter indoor pool, and an Olympic-size pool!
11.55am: SaMesa, a lovely setting for our cooking class in Geo Village.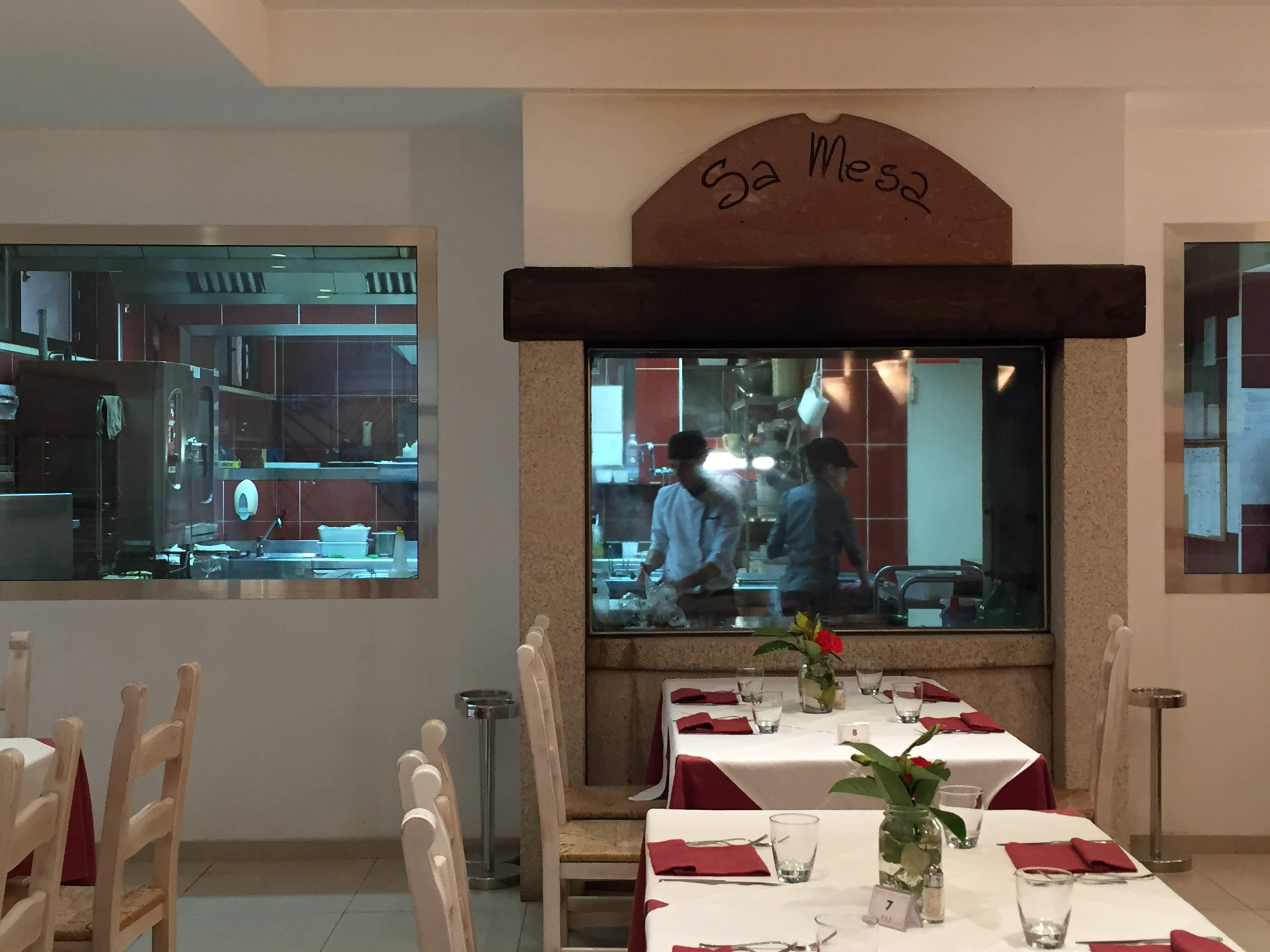 12.23pm: Chef Manolo Leoni of SaMesa showing us how chiusoni are made, using only flour, semola, and water. It's also called gnocchi galluresi.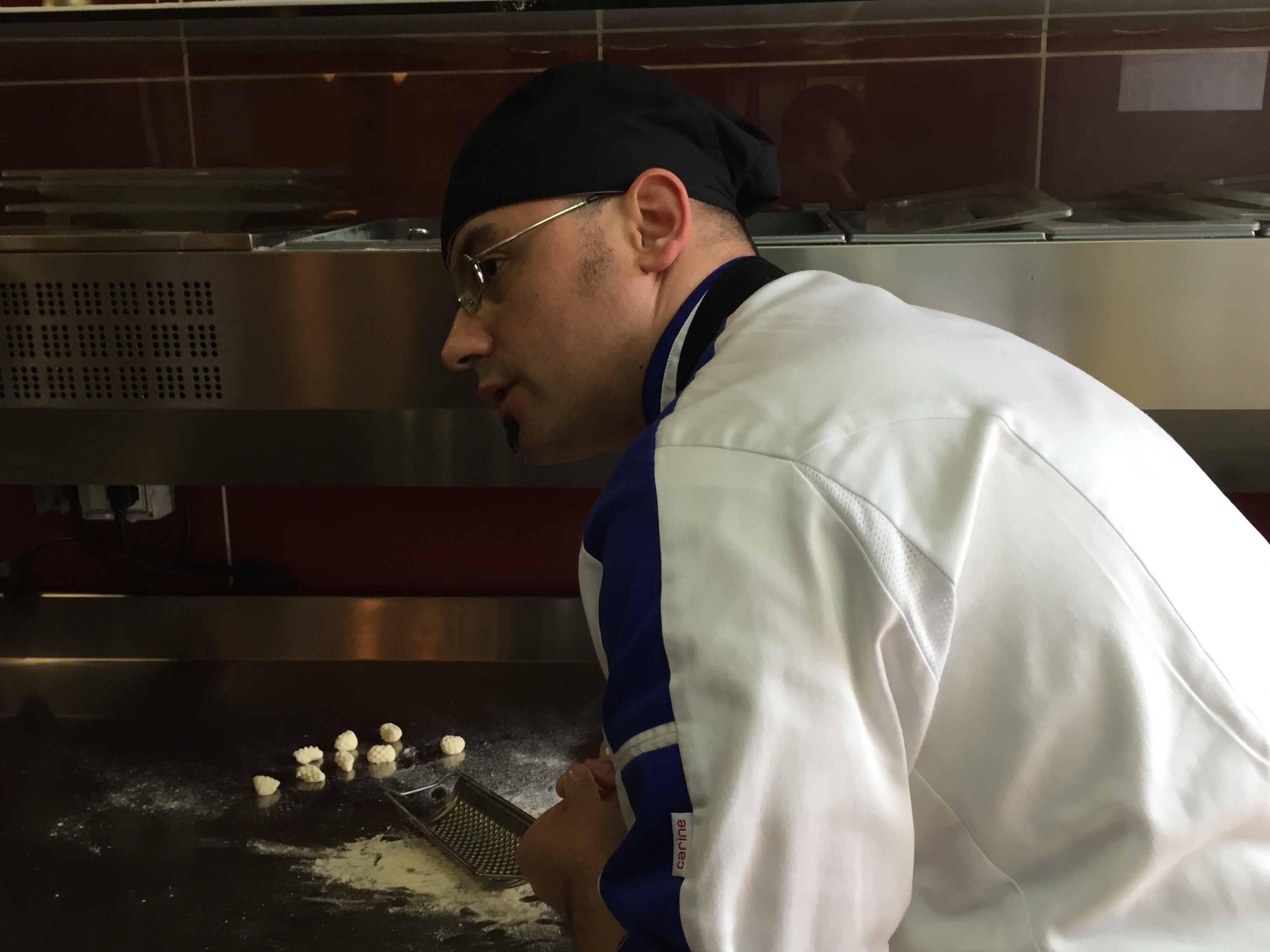 1.23pm: Lunch table all set at SaMesa restaurant in Geo Village. Starting with appetizers of local Sardinian treats. Yes, those are just appetizers!
2.14pm: Chuisoni (gnocchi galluresi) served with salsiccia and tomato sauce in a cheese basket. Followed by culurgiones, a typical filled pasta with pecorino cheese, pecorino, and a hint of mint.
2.47pm: After all that, we had lamb chops and as I can never turn down dessert, I cleaned out the plate of semifreddo of pompia (citrus). Oh and had an amaretti too.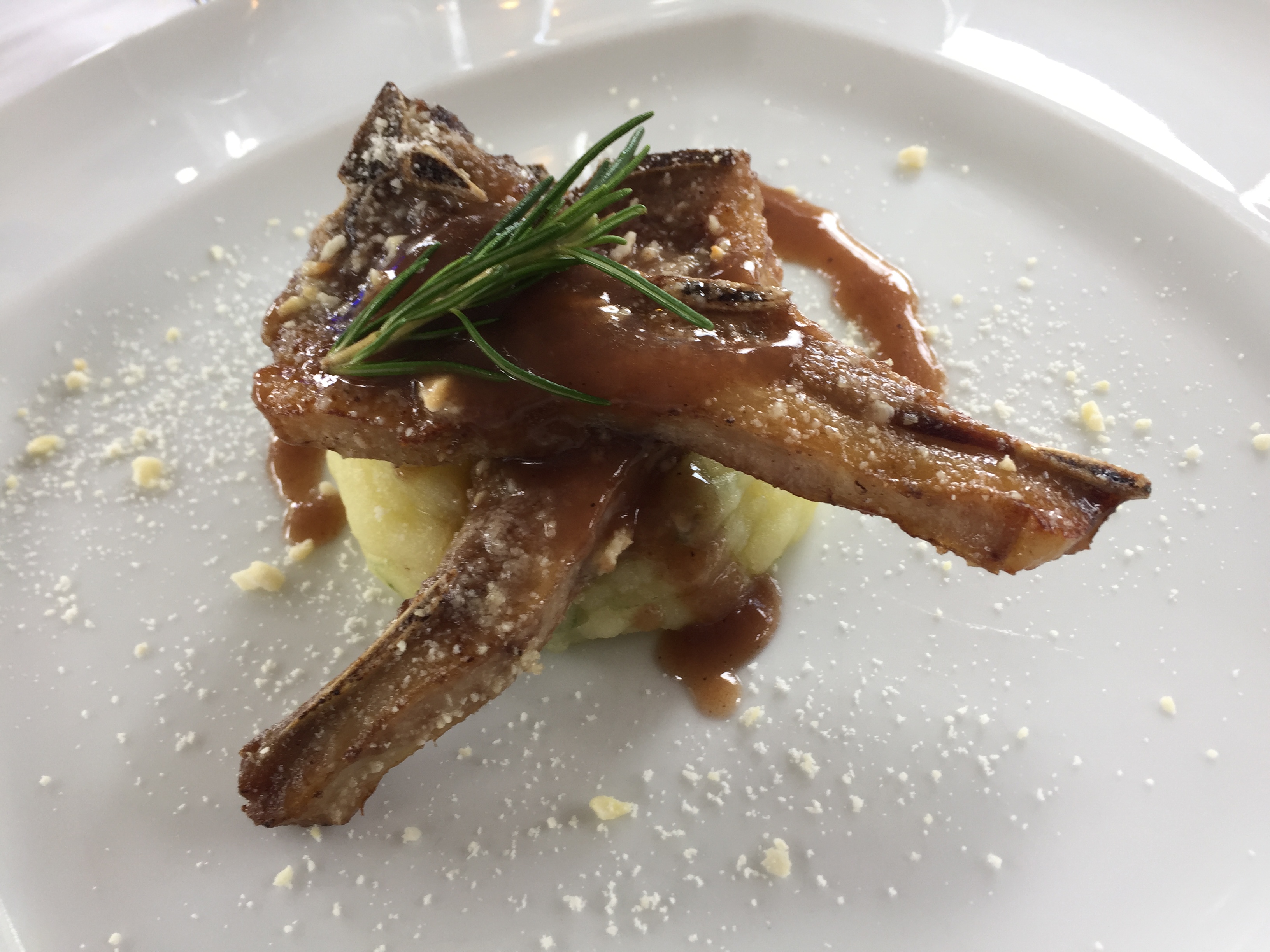 Dessert time! A semifreddo of pompia (a type of lemon) and a tray of Sardinian sweets. As full as I was, I sure found room for the delicious, refreshing semifreddo and one amaretti cookie.
3.39pm: We made our way to Arzachena to Hotel Parco degli Ulivi to meet Giovanni Pasella, the fourth generation in his family involved in the production of corks (sughero). It's a fascinating process that starts with 40-year oak cork tree. First of all, rest assured that no cork trees are cut down to obtain the cork. The cork industry, in general, is one that is sustainable and I will mentioned more about this.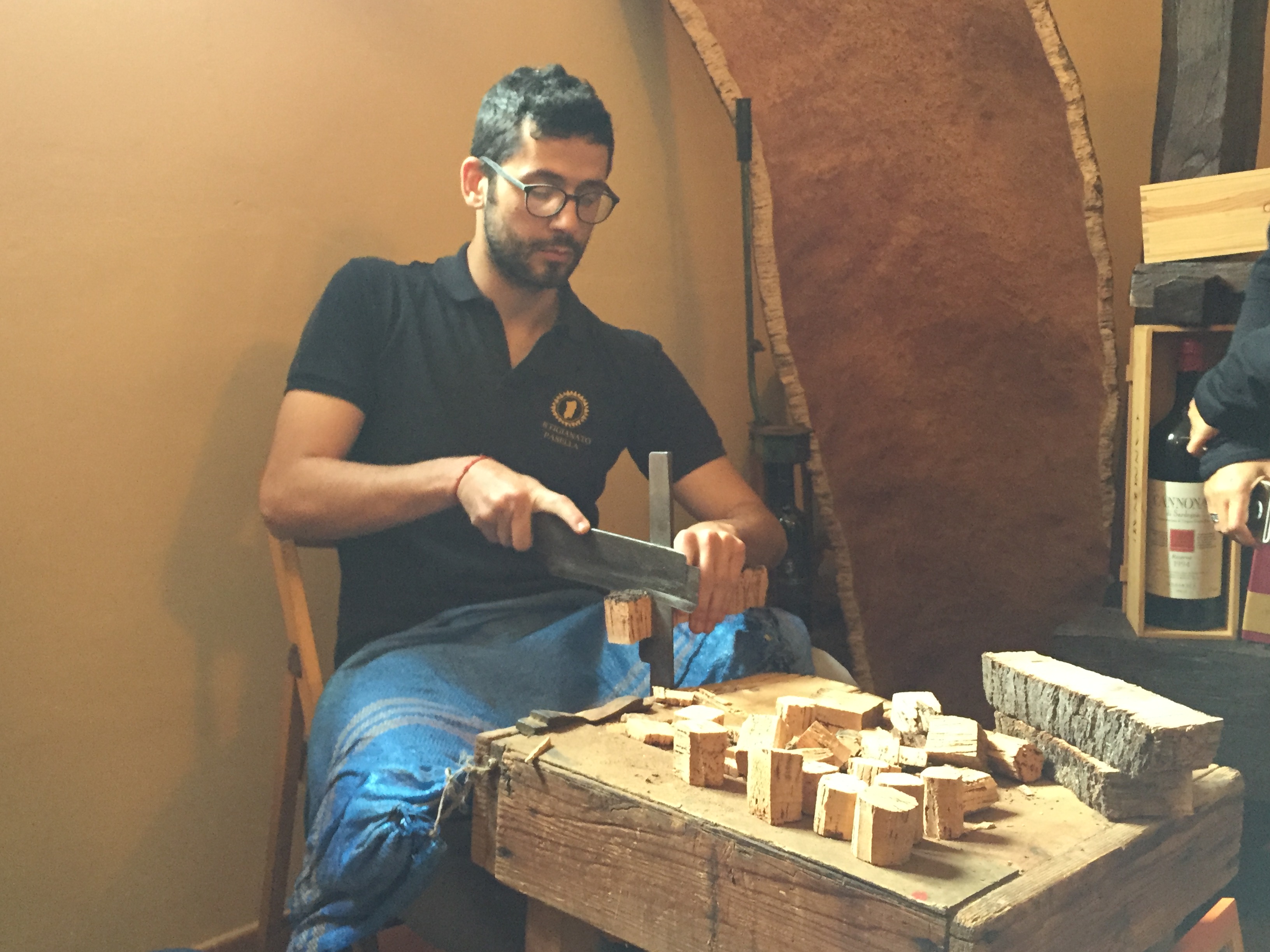 Cork is the bark that is obtained from a cork oak tree that is at least 30 years old. The first extraction of cork is of poor quality and can't be used for a wine or champagne cork and this cork is called "male cork". To get cork that is of high quality (female cork), you'll need to wait another 10 years.
The extraction of the cork is a manual process that takes place in summer (May to August) where horizontal cuts are first made followed by vertical cuts using a special axe. Once the cuts are done, workers push the other end of the axe into the cuts, and wedge out the barks. There barks are called planks and the process of extraction is a delicate one as the workers need to be sure not to damage the bark or the tree.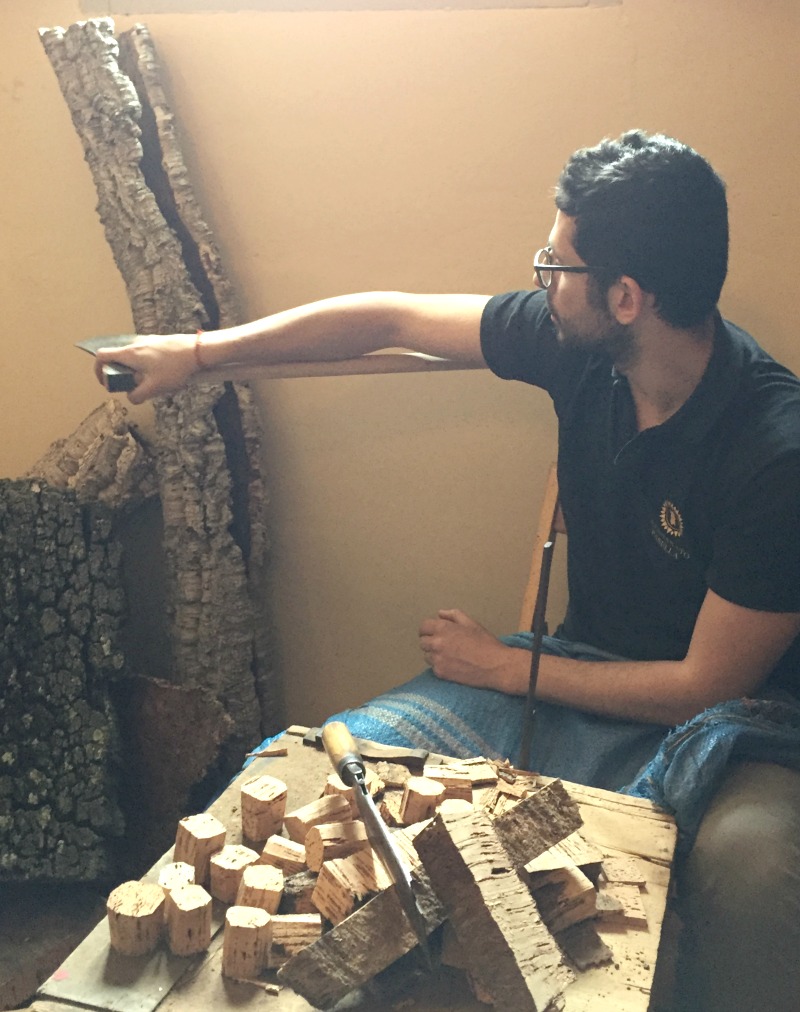 The next harvest takes place in 9-10 years (yes, you read right!), and cork oak trees usually live for about 300 years. As such, corks don't come cheap and cost about €600-€1000 per 100kg.
Giovanni mentioned that the industry is highly sustainable as the leftover corks used to make wine corks are then grounded to make champagne corks. There were several other uses and the final stage is that they are made into sheets as insulators for houses.
4.53pm: Despite the gusty winds we still made our way to see one of the many breathtaking beaches in the vicinity. Before that, a quick stop at a view point.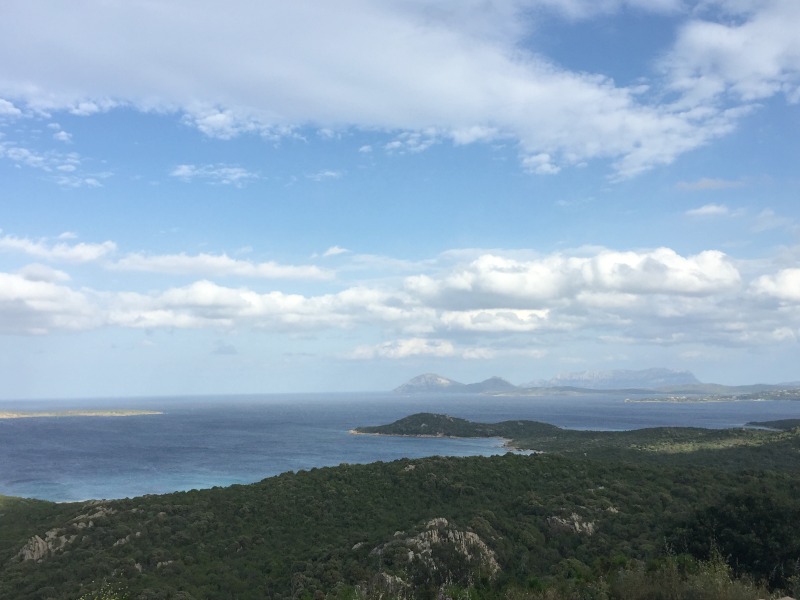 5.21pm: I've seen my fair share of beaches but the different shades of blue of the water in Sardinia, together with powder sandy beaches always me in awe! This is Capriccioli beach in Arzachena and I'll be honest and tell you that this photo doesn't do this beach much justice. You have to go and see it for yourself!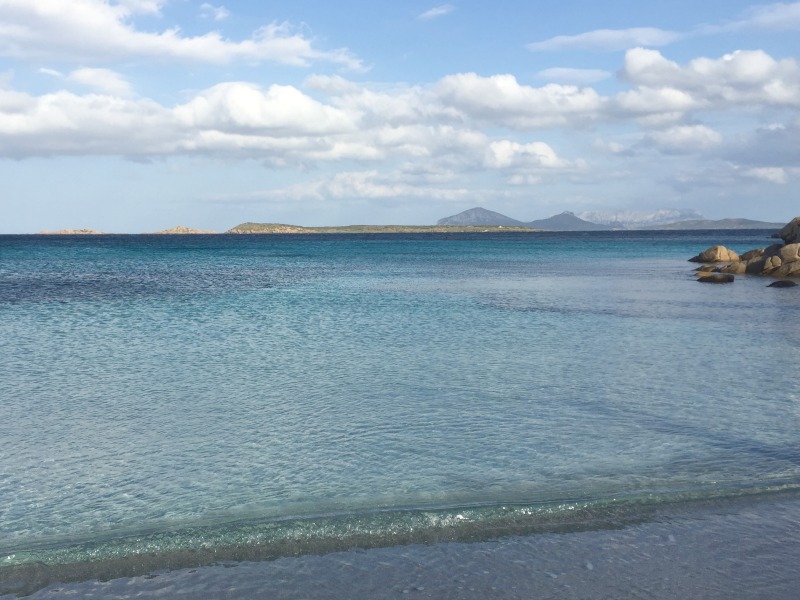 9.00pm: It's dinner time and tonight this is what Germano, the executive chef at Tavolara at Geo Village has in store for us: a surf and turf menu. Do not read beyond this point if you are hungry. You've been warned and get ready to drool.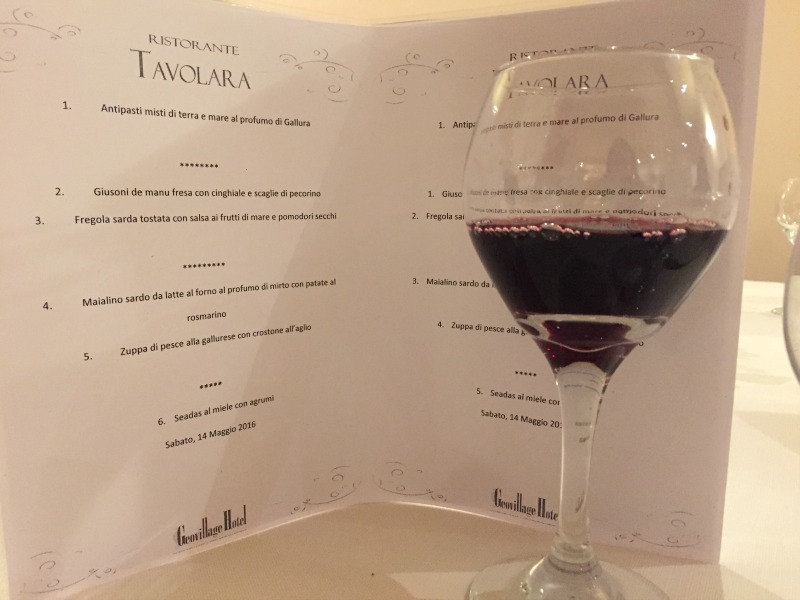 Starting with appetizers: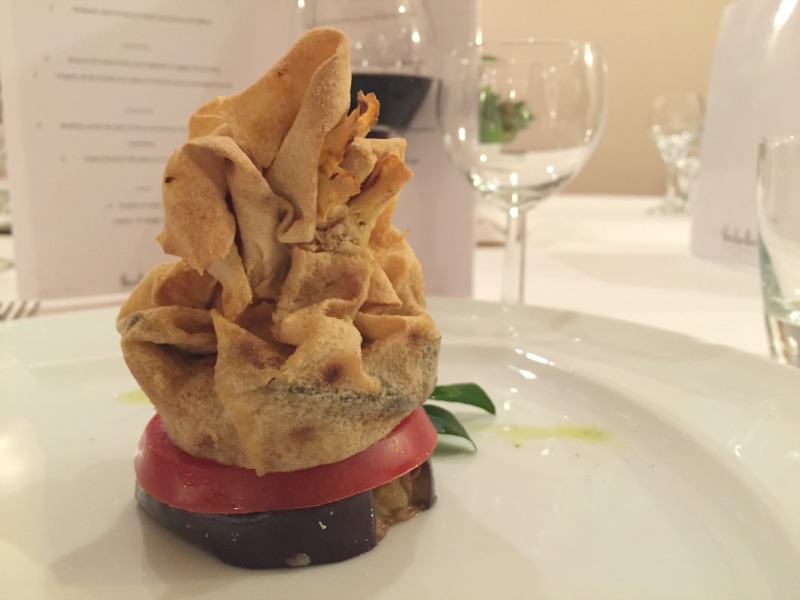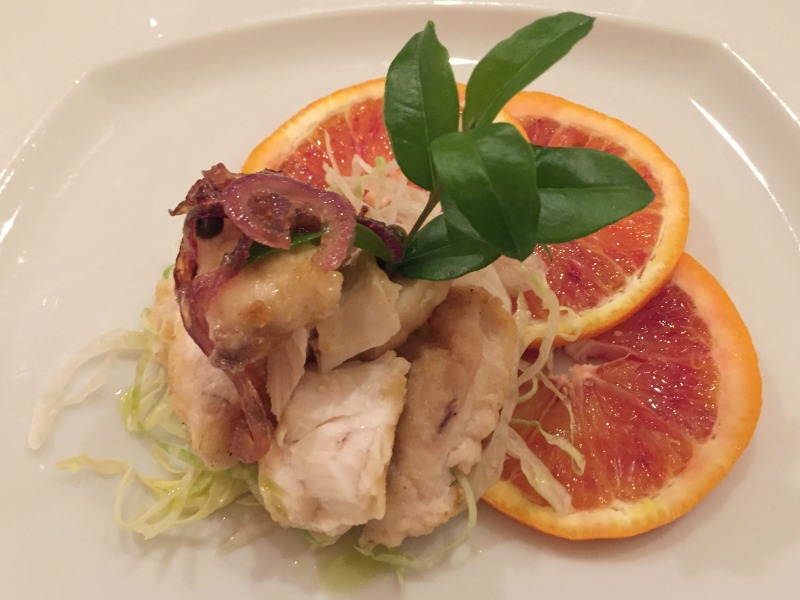 Then the first courses: I loved the fregola sarda dish with mix seafood. Fregola is similar to couscous but made with semolina and rolled into balls of 2-3mm and toasted. The second pasta dish is chiusoni (giusoni) pasta, similar to what we made for lunch, served with wild boar sauce.
Second courses: Roasted pork with potatoes, and I was waiting all day for this dish! It didn't disappoint. This was followed by a seafood soup (zuppa di pesce).
Dessert: Typical Sardinian dessert called seadas which is a fried pastry filled with fresh pecorino cheese served with a generous amount of honey.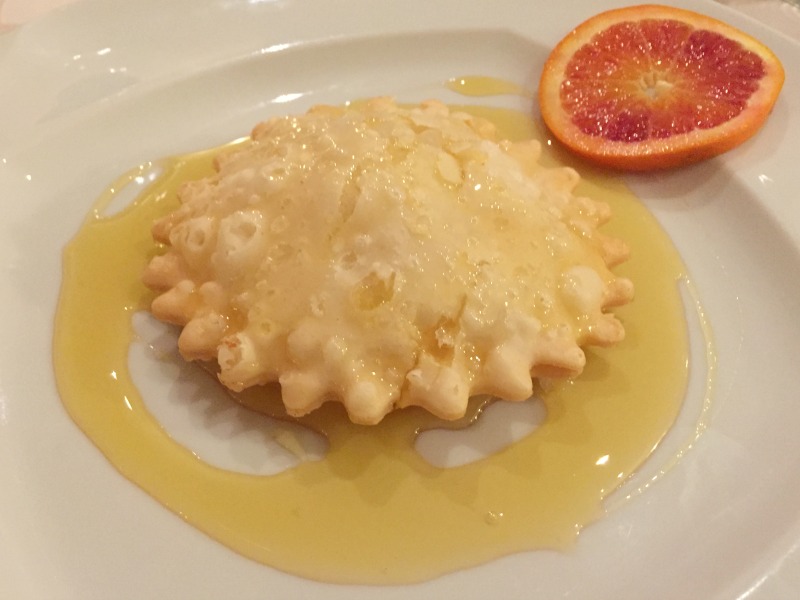 11.30pm: To say we were well-fed is an understatement as Chef Germano and Chef Manolo have been extremely generous in making sure we got a taste of Sardinia. And we sure did!