Our trips to Positano often have us staying at our house, but as renovations were still on going, we've mainly been doing day trips. My sister, who was visiting, had hoped to stay a few days in Positano and was determined to look for alternative accommodation. We've never really looked at places to stay in July before but can imagine that most places are either completely booked out or prices are outrageous.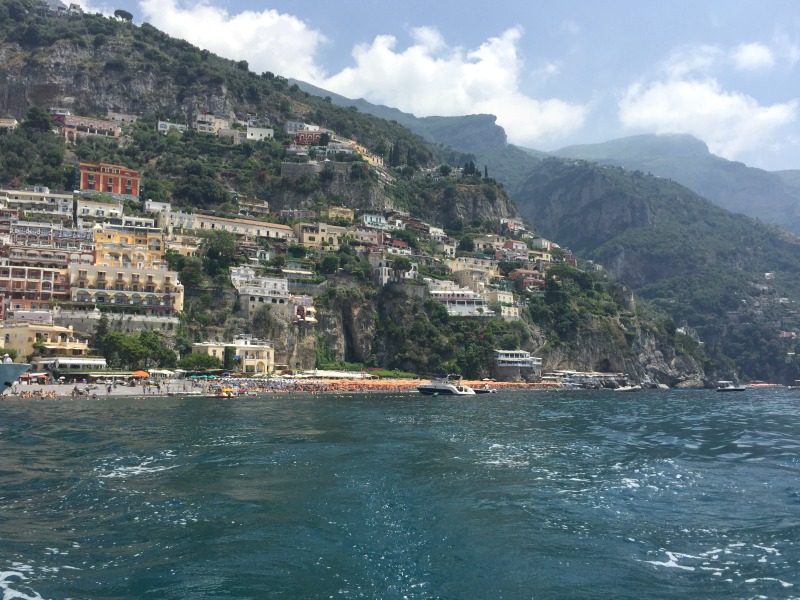 Staying in Nocelle
Even the bed and breakfast we had stayed in when we were in Positano one weekend in June didn't have any availability and I eventually suggested staying in Villa degli Dei in Nocelle, a place we have been eyeing for quite a while. So where is Nocelle? It is a neighborhood in Positano that sits all the way above the main town.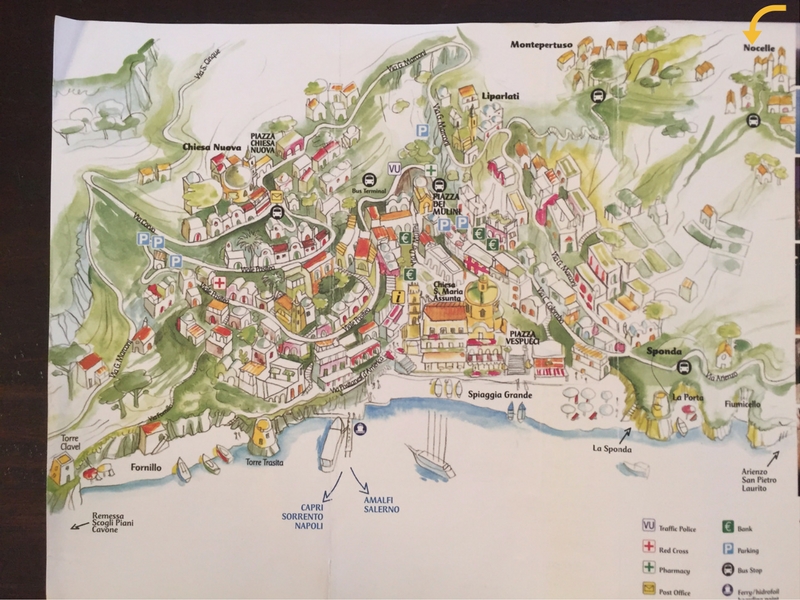 I'm not one who is crazy about crowds and in summer months, hordes of day trippers flock to the areas around Spiaggia Grande, the main beach in Positano. I wanted to see if Nocelle, which is dead quiet, could be a doable alternative as you'll still need to take the bus and I wasn't sure how crowded the bus would get in peak season.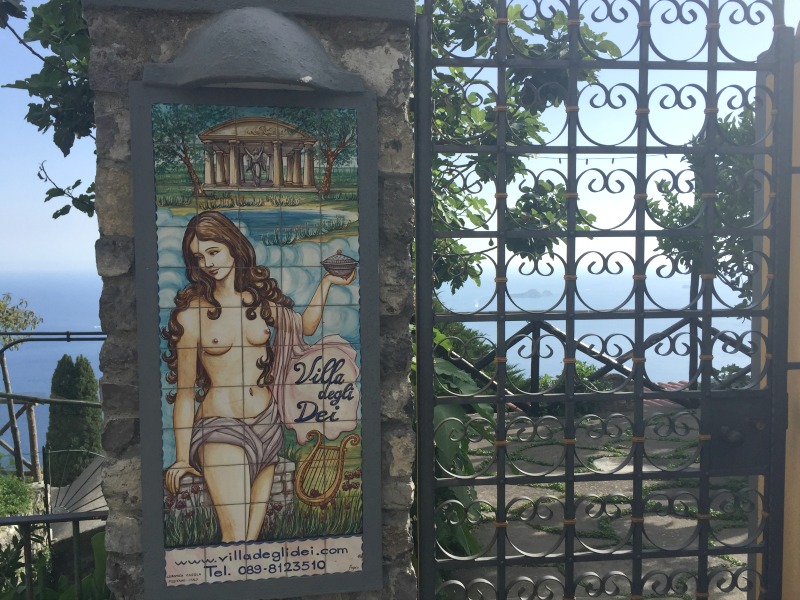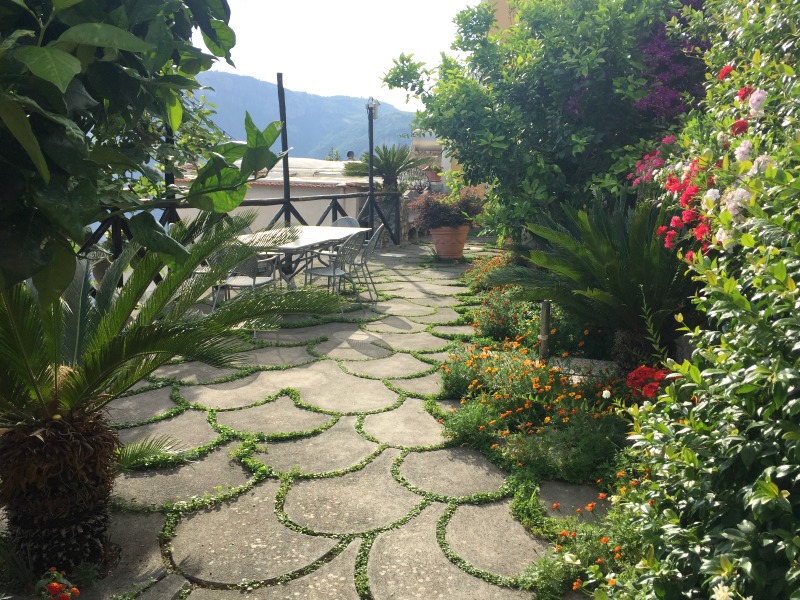 We found a small studio at Villa degli Dei available for our dates and also discovered that this property is managed by Hotel Eden Roc. Check in would be at the hotel and you are welcome to use the facilities in the hotel such as their pool.
We thought this was a nice perk and they also provide the ride up to Nocelle if you don't have a car. As we traveled by bus from Rome to Positano, we were thrilled that they provided this service. If you do have a car, parking in Nocelle costs about €15 per day, cheaper than in Positano itself.
When we got into Positano from Rome at noon, we had immediately made our way to the beach as our plan was to then spend the rest of the evening in Nocelle after we've checked in. We chose to have dinner in Nocelle at Ristorante Santa Croce, a cozy and homey restaurant where we had a lovely meal and a killer view.
If you have never been up to Nocelle, the views from here are worth the trip and at sunset, it leaves you in awe. For the adventurous, this is where you'll find the Path of Gods (Il Sentiero degli Dei).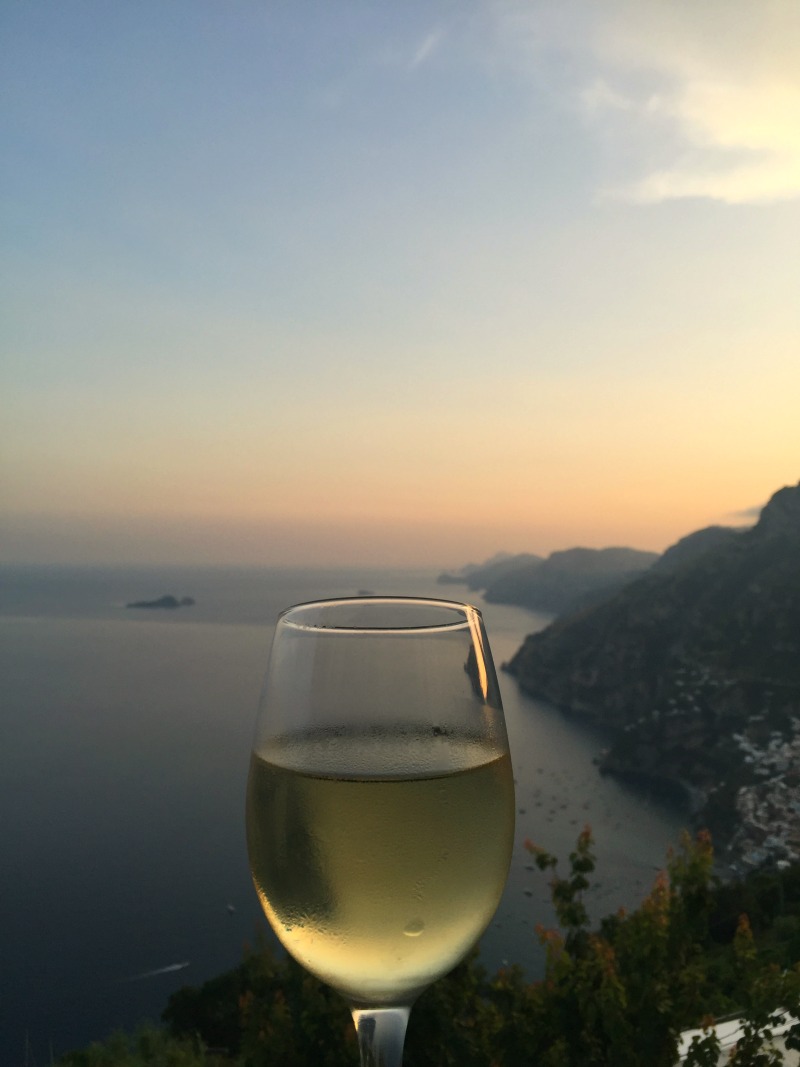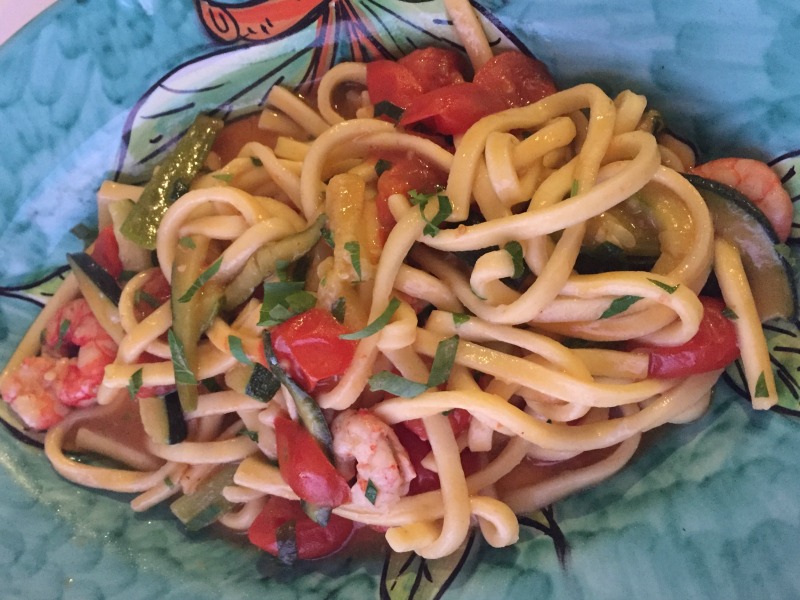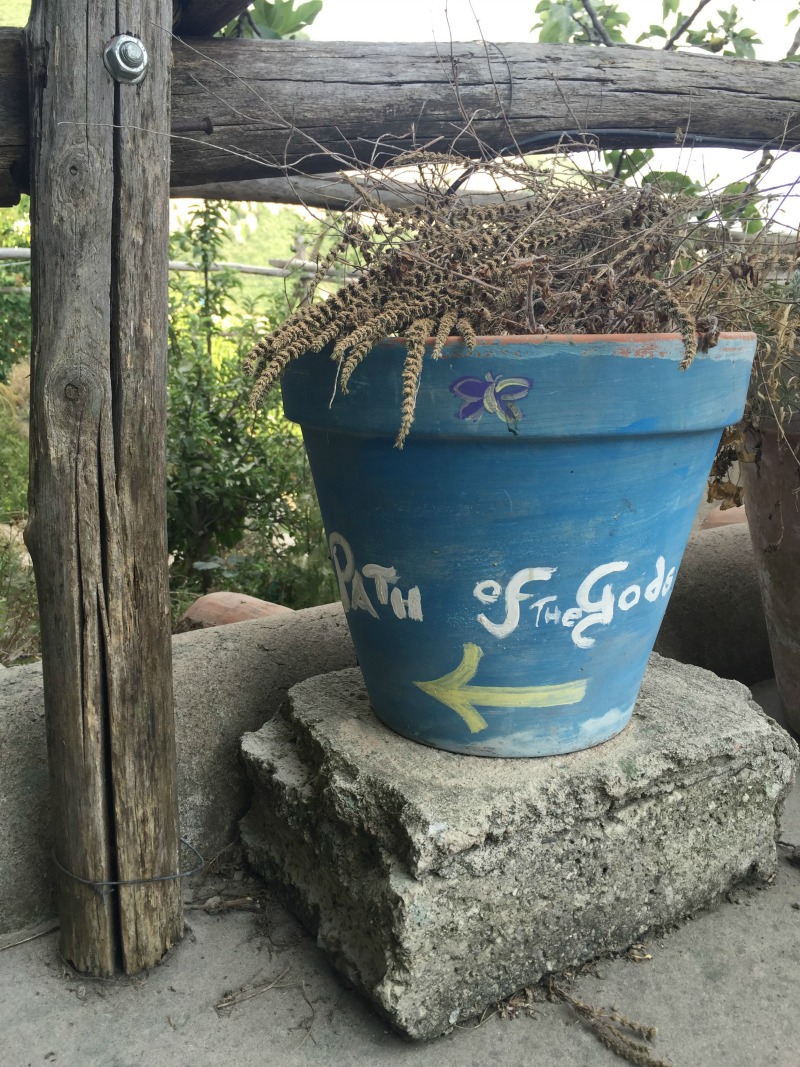 The apartment does not provide breakfast but at the only grocery shop in town which is a few minutes walk, you could get a cornetto and coffee. In addition, you could pick up basics such as bread, milk, cold cuts, drinks and also the bus ticket which costs €1.30 when purchased in advance and €1.60 when you buy it from the bus driver.
The bus route is the Positano – Montepertuso – Nocelle and takes about 30-40 minutes. The bus runs about every hour and we would take the 9.50am bus, which often runs late than early. However, we were advised to be at the bus stop (in the main parking area in Nocelle – you really can't miss it) about 5-10 mins before the scheduled time so as to not to miss it in case it got there early. Missing it would have meant another hour's wait for the next bus.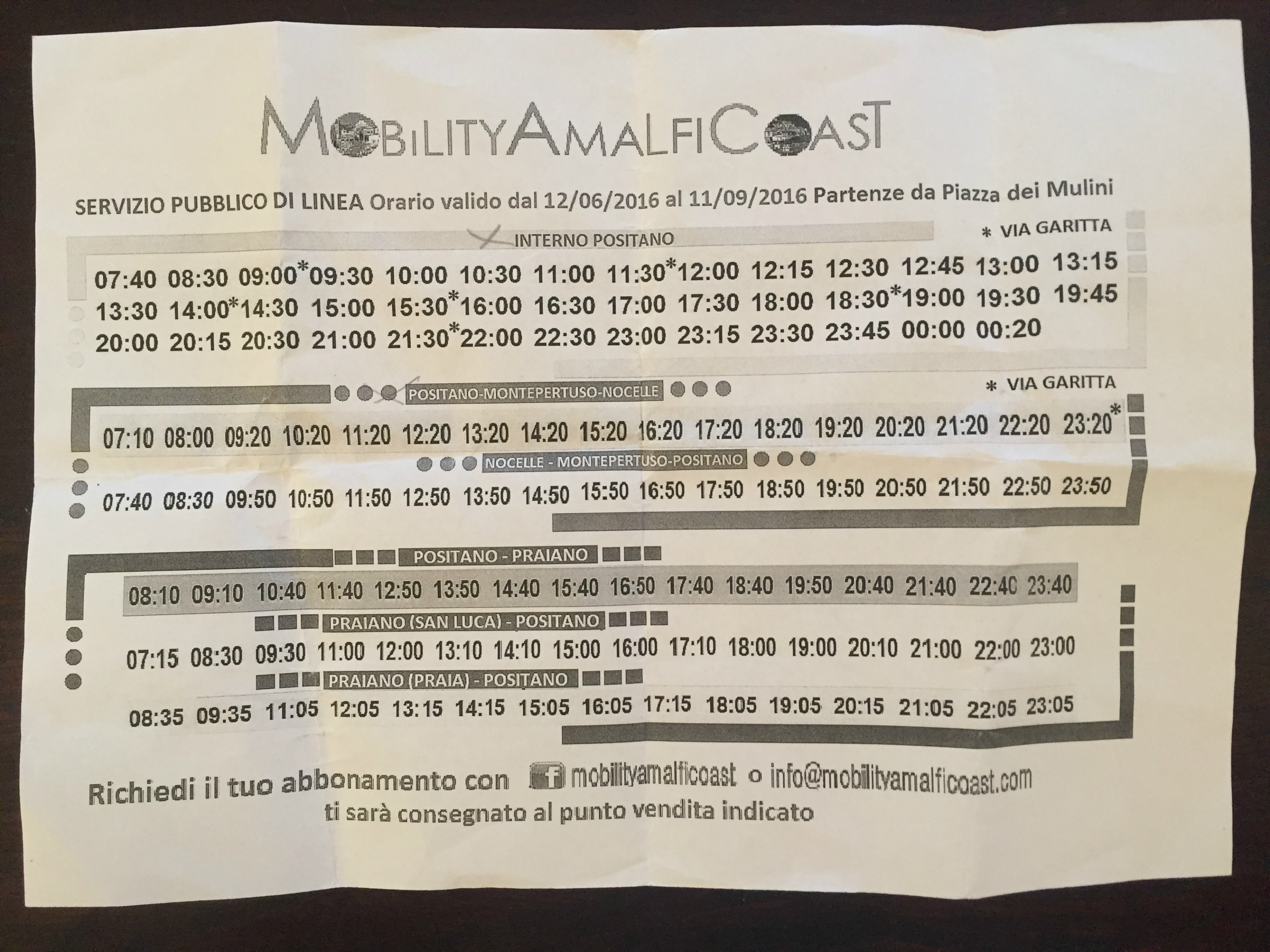 The bus does get full but it's bearable. Don't expect to get a seat as there are only about 10 seats on board. If you thought the ride on the Amalfi Coast is exhilarating, this bus ride from Nocelle is a pretty wild too. The roads here are even narrower and the two times we took the bus down to Positano, we were stuck for a few minutes as the bus and another car had to slowly edge by each other.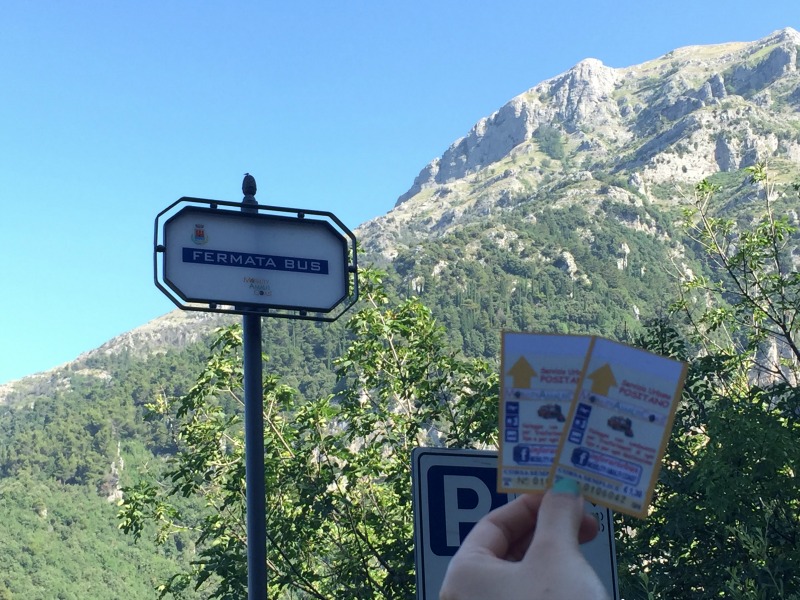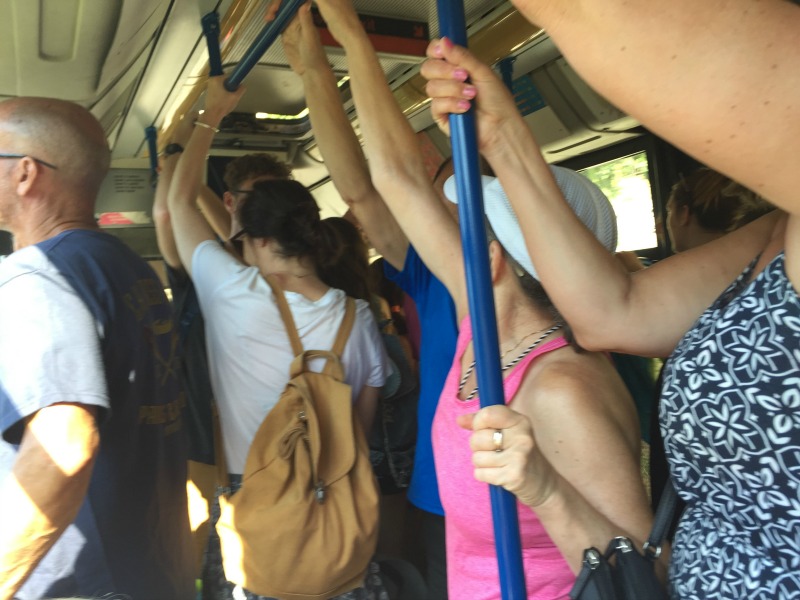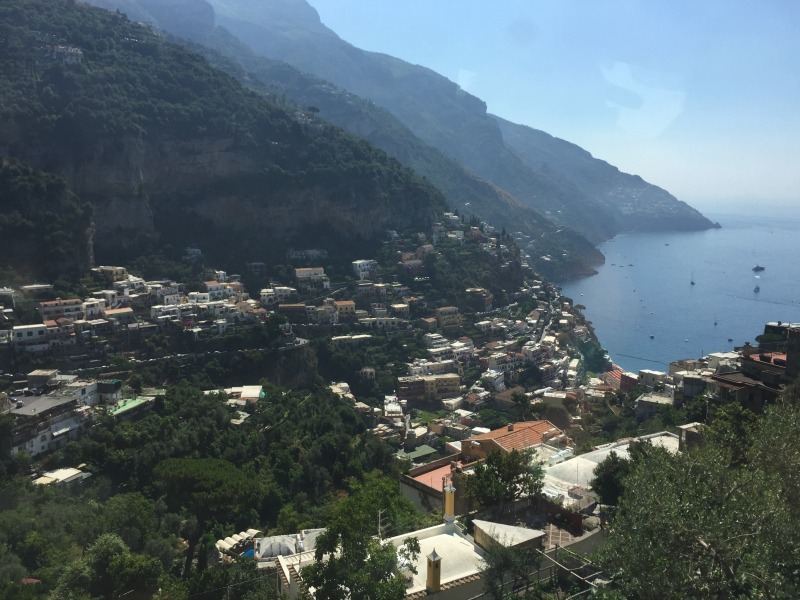 Our routine for the day, like with all our stays in Positano, remain unaltered, with the mandatory breakfast stop at Buca di Bacco for a brioche and a cappuccino freddo before heading to Fornillo beach. We even had time during this short trip to get our usual delizia al limone at La Zagara. Tip: Have the delizia al limone at the counter or the high bar tables at the corner. If you take a seat, they will charge you more.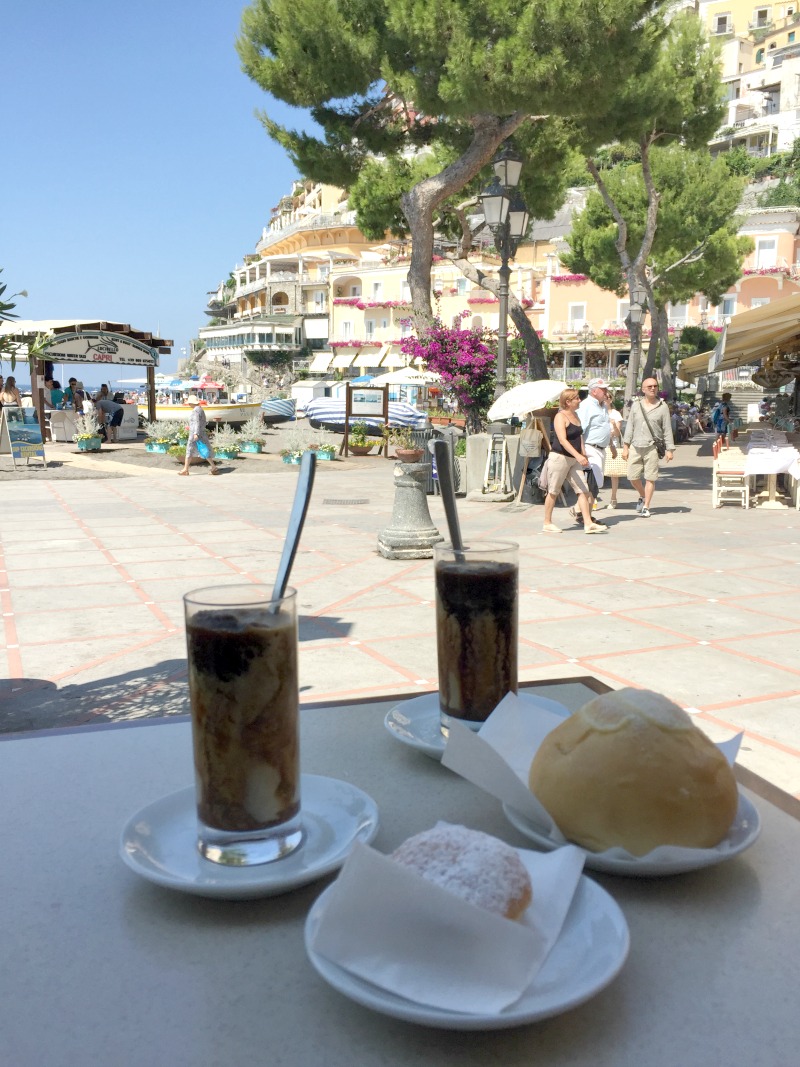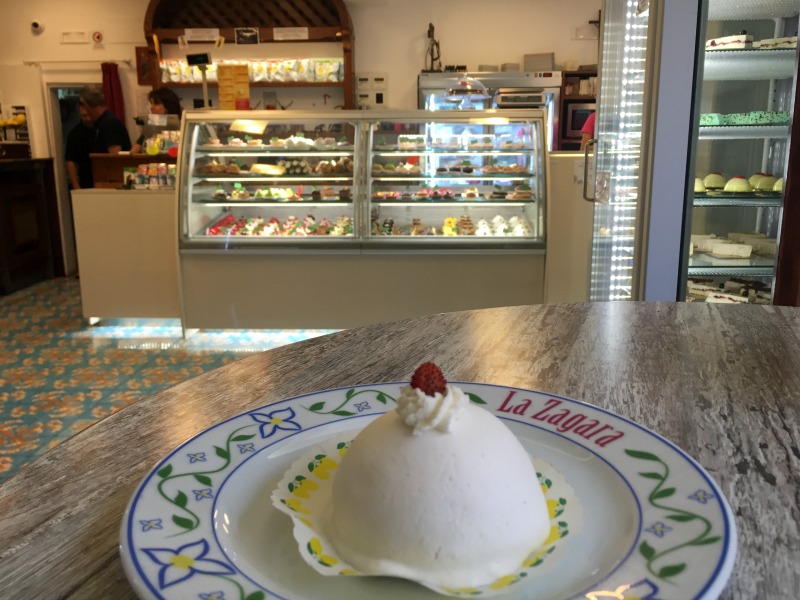 However, this trip was about trying new things and we had in mind to go to Da Adolfo. We tried calling the day before to reserve sunbeds but no one picked the phone. We figured we would just wait for the boat the next morning, and when we got to the pier, we weren't surprised to see the long line for the Da Adolfo boat.
It was a short wait before the boat arrived and it filled up quickly. We were told to wait for the next one and considering the number of people in line, I asked if there were still sunbeds available and we were told they "we're so full". We took his hint and happily went back to our regular joint at Fratelli Grassi on Fornillo Beach.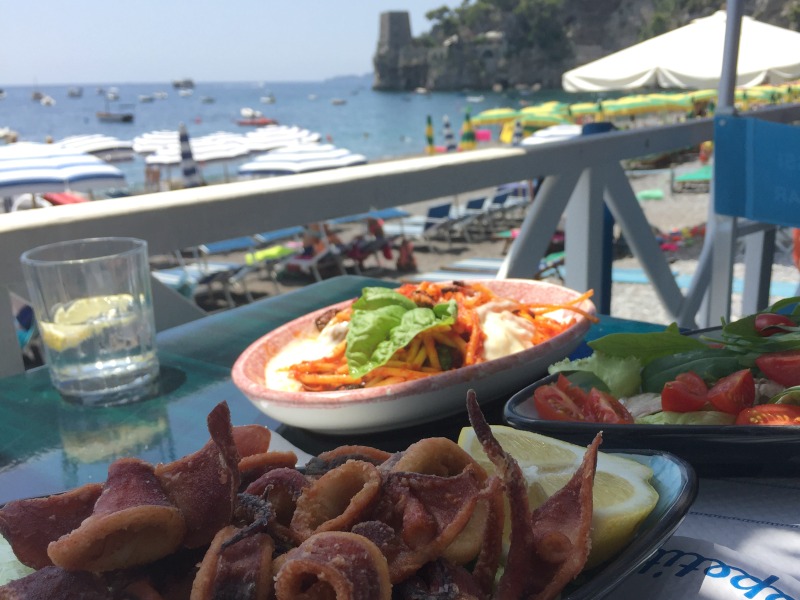 Most leave Fornillo beach when the sun goes behind the mountain at 5.30pm, but that's the best time of the day and we continued to linger before making our way up to Fornillo area for an early dinner.
An early dinner meant 7pm as we planned on getting the 9.20pm bus to Nocelle and wanted to make sure we allocated sufficient time for a relaxing meal. My sister had done some research and she picked two new restaurants in Positano to try, one for dinner and another for lunch
Restaurants in Positano
Next2 
This has to be one of the most sophisticated meals we've had in Positano and I'm glad my sister chose to dine here as it's not on my radar. The setting at Next2 is elegant and chic yet it's not overly formal, and service was friendly.
We had dinner reservations for 7pm and it probably wasn't necessary as it's still too early for dinner for most. Only about 4 or 5 tables were occupied and while we initially chose to sit outdoors, we eventually moved inside as the gusty wind was causing some ruckus with things flying around.
We started with cocktails and when I saw the menu, I immediately knew I was going to have the Spritzoncello and my sister opted for the Blast Mojito. I wasn't disappointed and neither was she with her choice.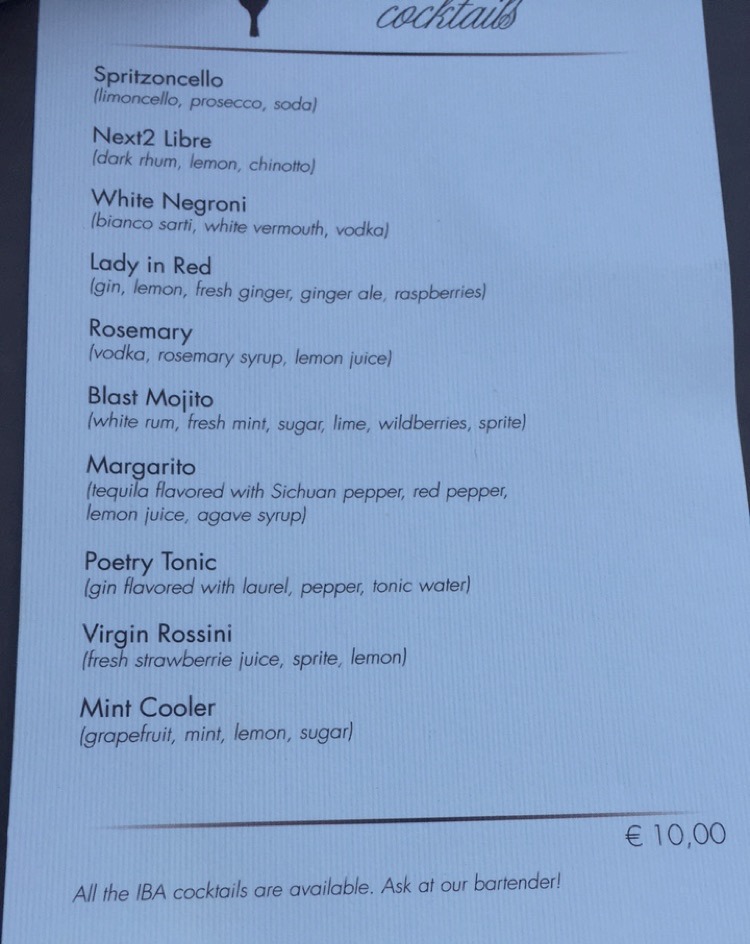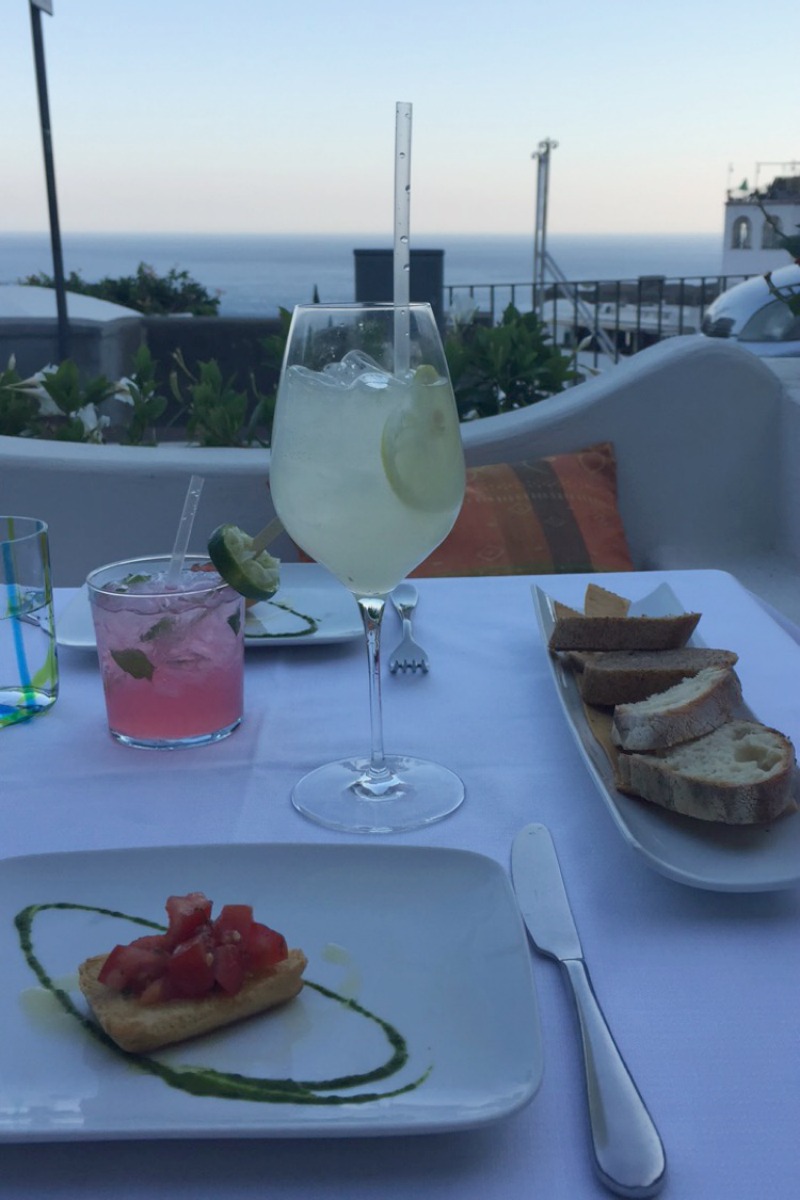 When they brought the dinner menu, we spent quite some time browsing through it, undecided about which dishes to order. For the appetizer, we went with the selection of the three traditional starters followed by two second courses, one of mixed grill seafood and the other braised beef cheek. The other option that caught our eye for the second course was the pancia di maiale (slow roasted pork belly) but that would be for the next time.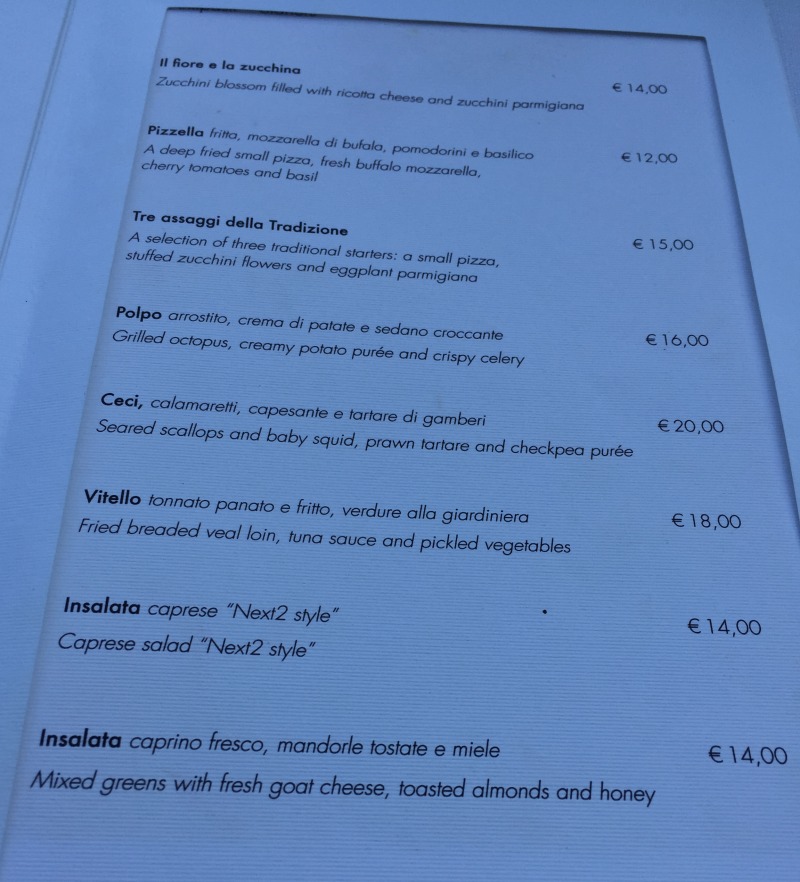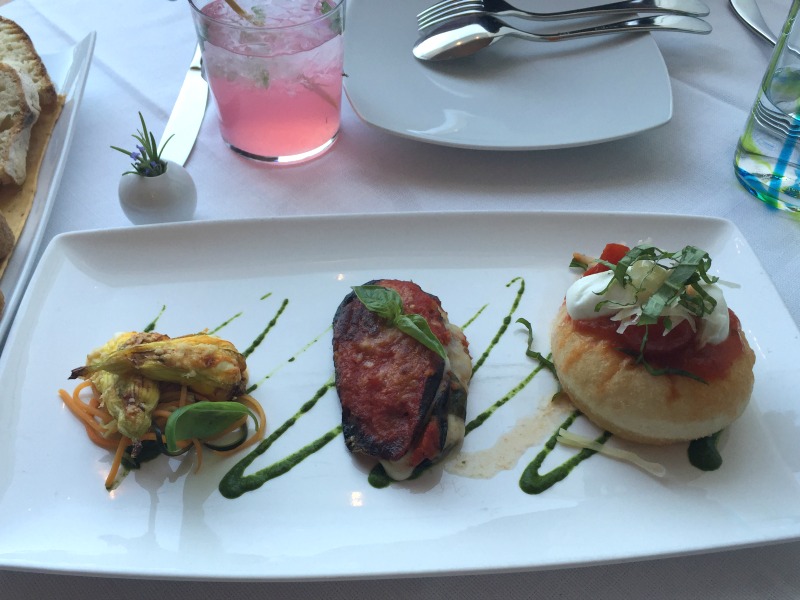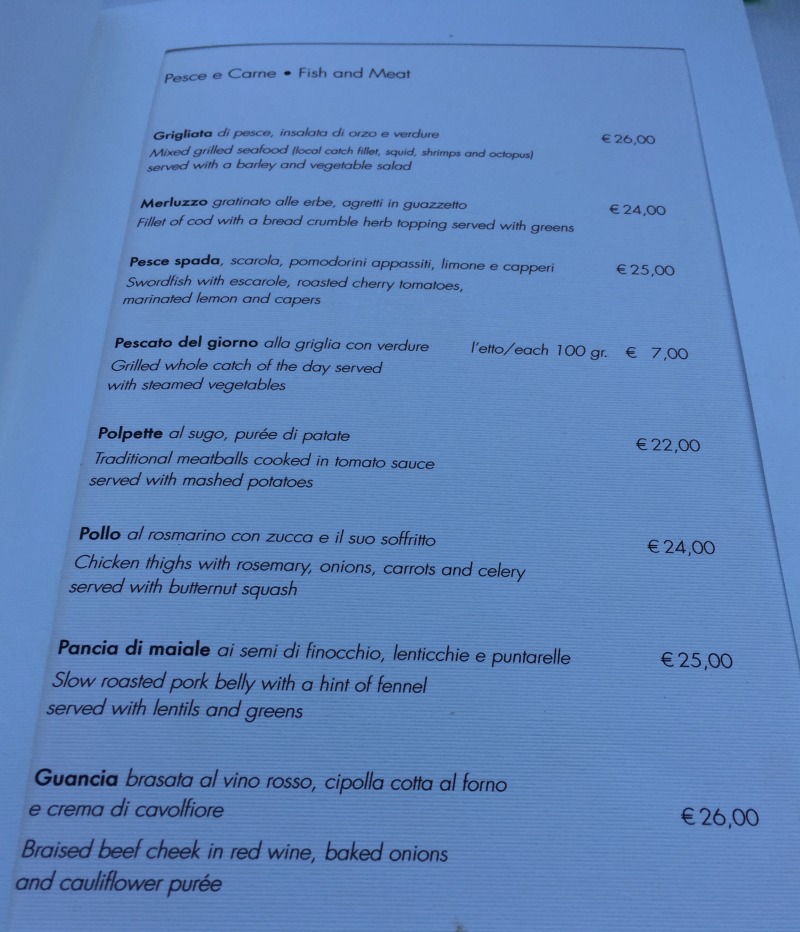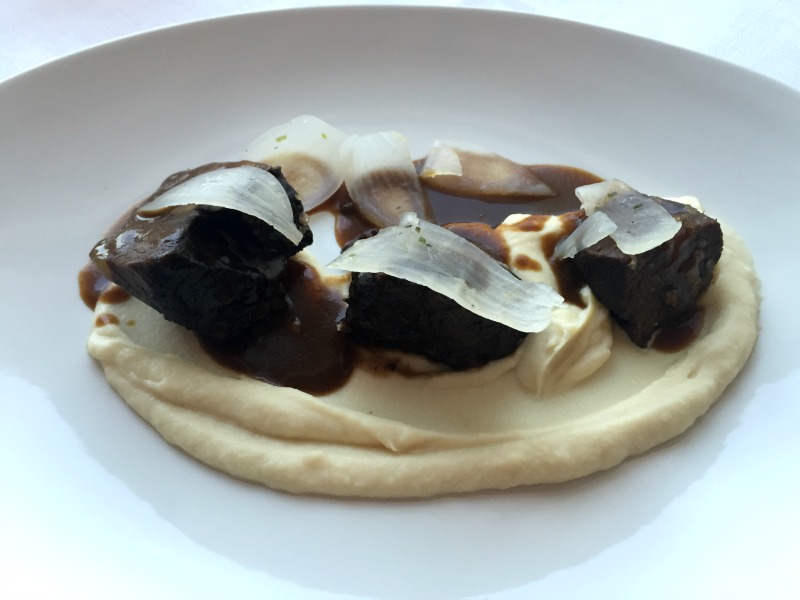 If you don't already know, we love sweet endings and chose the almond and hazelnut brittle parfait with vanilla ice cream and toffee sauce. Perfect evening to a phenomenal dinner.
The presentation of the dishes were striking and the dishes were all exceptional. This restaurant is not for everyone as some might find it too exquisite but if you are looking for a place to celebrate a special occasion or looking for something unique, Next2 is a great choice. (Note: They are only open in the evenings for drinks and dinner)
Address: Via Pasitea, 242 – Positano | Tel: +39 089 812 3516 | Email: info@next2.it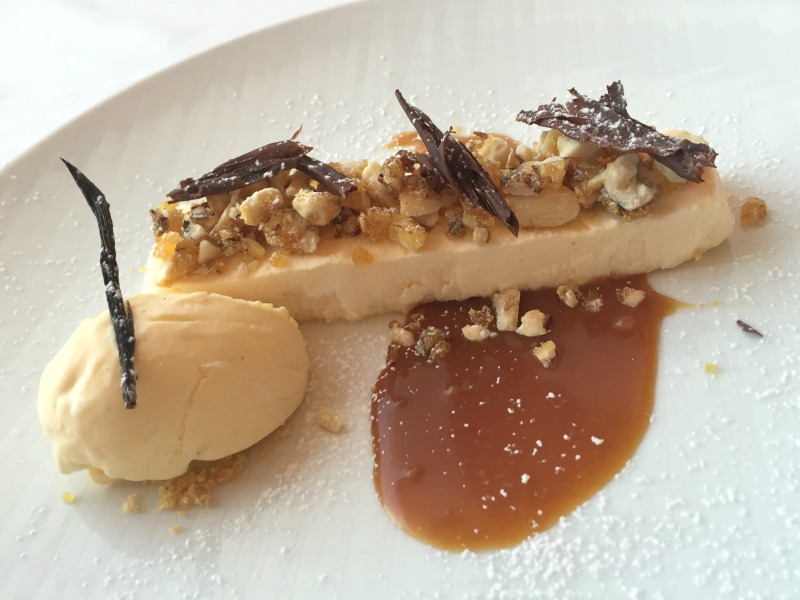 Mediterraneo
Before catching the bus back to Rome at 4pm, my sister wanted to fit in lunch. Since we were shopping and walking up to Chiesa Nuova, were we would catch the bus, I sugggested we find a restaurant in Fornillo. Our regular spot is Saraceno d'Oro and we've eaten at Da Vicenzo before, so she decided to give Ristorante Mediterraneo a try.
The heat and probably being out all morning with the backpack totally wiped me out and I remember how I needed to just cool down and guzzle gallons of water. The staff at Mediterraneo were friendly and understood the toll the stiffling heat took on us. They sat us indoors close to the airconditioning and I was truly grateful for that.
While I sort of lost my appetite, my sister thoroughly enjoyed her meal. She ordered paccheri with vongole, zucchini and fiori di zucca and a second course of grilled prawns with a side order of grilled vegetables. I had a bite from each dish and they were tasty and well-prepared. To end, we ordered a panna cotta which I thought was the most disappointing part of the lunch.
Address: Viale Pasitea, 236 – Positano | Tel: +39 089 811651 | Email: mediterraneopositano@yahoo.com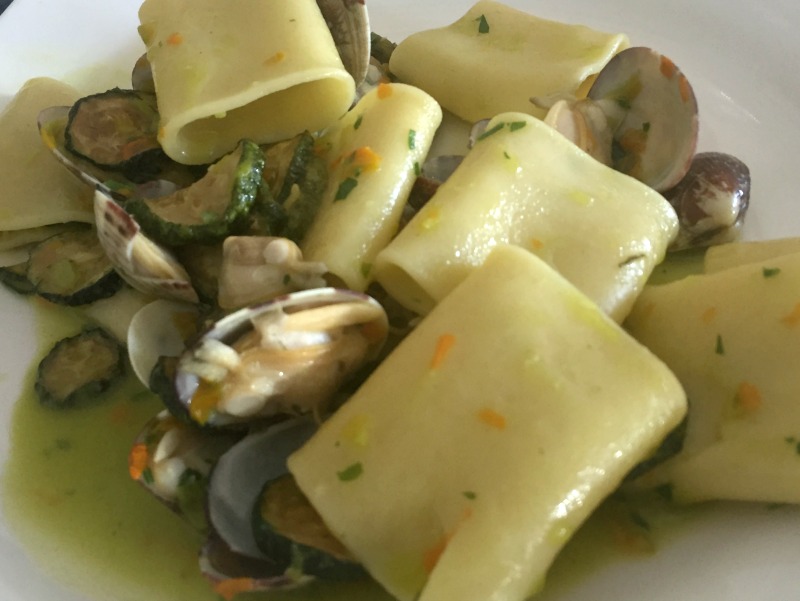 And that gave us an excuse to have a crema di caffe' at Bar Internationale (Via G. Marconi, 306) while we waited to catch the bus back to Rome.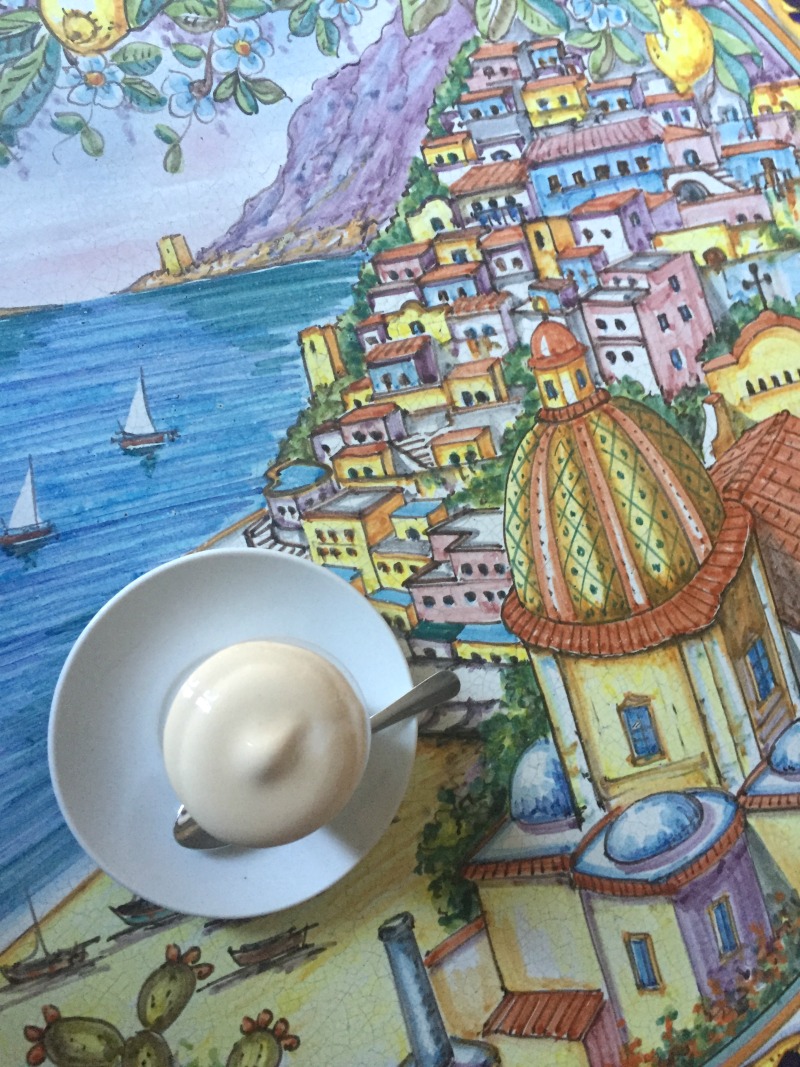 And here's a glimpse of our days in Positano on Snapchat
Day 1
Day 2
Day 3