Traveling to Orvieto? Then you'll want to have this handy insider's guide with you. I reached out to my friend Toni, who lives in Orvieto, and she has generously shared an impressive list of her favorites. I'll let her take it from here….
Because I live in Orvieto and write a blog named after my obsession with this town, people often ask me to recommend things to do and see on their visits here. In an effort to avoid duplicating my efforts, I began compiling a list – a sort of "The Best of Orvieto" that I could easily pass along to others.
It's not a complete and comprehensive list, but rather a collection of my own personal favorites: Things to see, do, places to stay, where to eat and drink in this very special hilltop town.
How to Use The "Insider's Guide to Orvieto"
The beauty of all this information is you're able to tailor your itinerary to match your time constraints and interests. For instance, if you find yourself only in town for the afternoon, I suggest you go straight to the "must sees", stopping for a quick bite at a bar, café or gelateria.
If you're staying for the entire weekend, you'll have a lot more time to enjoy the region's famous wines and cuisine. Languishing for a week or more? Take a morning hike around the Anello della Rupe or sign up for an Italian language course. No matter the duration of your stay, I've designed the guide to help you get the most out of your time here.
Getting Here…
Orvieto is located almost smack-dab in the center of Italy in the region of Umbria. It sits alongside the Autostrada A-1 (the spinal cord of the country's highway system connecting Milan and Naples), so it's easily accessible by car or train (on the regional train line between Roma Termini and Florence/Santa Maria Novella).
If Arriving By Train…
From outside Orvieto's train station take the funicolare (funicular rail car) that runs every 10 minutes up to town. From Piazza Cahen take the picturesque 15-minute stroll up the Corso Cavour to the historical center or hop on one of two the bus that drops visitors off at either the Duomo or Piazza della Repubblica.
If Arriving By Car…
There are several parking lots in town, but the easiest one to access is the Forum Boario (also known as Campo della Fiera) on the western end of the town – accessible from the Strada della Stazione to Via delle Conce. The covered garage has an hourly fee with pay machines in the lobby if the cashier's station is closed. There's an escalator (scala mobile) and an elevator (ascensore) up to the center.
Must Sees…
Duomo di Orvieto. This 14th century Roman Catholic cathedral is one of the most spectacular in Italy. Its Capello di Madonna di San Brizio contains Luca Signorelli's (c. 1445 –1523) Last Judgment, considered by many to be his masterpiece.
Orvieto Underground. This tour leads you through an utterly fascinating subterranean network of medieval caves, tunnels and Etruscan wells.
Torre del Moro. The 13th century clock tower chimes on the hour, half and quarter hours, so you'll never need a wristwatch. Climb the 270 stairs to the top for a bird's eye view of Orvieto's terracotta rooftops and surrounding countryside.
Pozzo di San Patrizio (St. Patrick's Well). Dating back to 1537, the largest of the town's subterranean wells measures 62-meters-deep and has two spiral staircases, one for descending and one for ascending, that provided residents essential access to the water source at its base.
Crocifisso del Tufo Etruscan Necropolis (Etruscan Tombs). One of only two Etruscan necropolises in Umbria, it dates back to the mid-6th century B.C. and is an enlightening example of the engineering superiority of this ancient but highly advanced civilization.
Where to Stay…
***Hotel Virgilio, Pizza Duomo, 5; Email:booking@orvietohotelvirgilio.com; Tel: (+39) 0763 394937; Website: http://www.orvietohotelvirgilio.com/en/
****Hotel Piccolomini, Piazza Ranieri, 36; Email: info@palazzopiccolomini.it; Tel: (+39) 0763 341743; Website: http://www.palazzopiccolomini.it/en/
B&B Ripa Medici, Vicolo Ripa Medici, 14; Email: ripamedici@libero.it; Tel: (+39) 0763 341343; Website: http://www.ripamedici.it/IndexEng.html
B&B Sant'Angelo, Via Sant'Angelo, 42; Email: info@bborvieto.com; Tel: (+39) 0763 341959; Website: http://www.bborvieto.com/
B&B La Piazzetta, Via Angelo da Orvieto, 10; Email: lapiazzettaorvieto@gmail.com; Website: http://www.lapiazzettaorvieto.it/indexeng.html
B&B Casa Vera, Vicolo Albani, 8; Email: info@casaveraorvieto.it; Tel: (+39) 349.430.0167 – (+39) 347. 811.9725; Website: http://www.casaveraorvieto.it/en/
B&B Magnolia, Via del Duomo, 29; Email: info@bblamagnolia.it; Tel: (+39) 0763.342808 – (+39) 349.462.0733; Website: http://www.bblamagnolia.it/?lang=en
Where To Eat…
Trattoria La Palomba. La Palomba is a typical Umbrian trattoria with a strong local following that never disappoints. Mention "Silvia" recommended it (an inside joke).
Via Cipriano Menente, 16; Tel: (+39) 0763 343395 (Closed Wednesdays)
Trattoria Del Moro Aronne. Christian and his family serve food and wine that are out-of-this-world without sending your wallet into orbit. 
Via San Leonardo, 7; Tel: (+39) 0763 342763 (Closed Tuesdays)
Ristorante Capitano del Popolo. Located on the famous square of Piazza del Popolo – once the hotbed of Medieval Orvieto's civic government (and now the setting for the town's biweekly, open-air market) – Chef Valentina Santanicchio proudly sources her produce, literally, at her doorstep. The menu is innovative and full of tasty twists, and the lovely coffee bar in front of the restaurant serves traditional Italian breakfast and cocktails in the evenings. Outdoor seating is available in warmer months.
Ristorante Capitano del Popolo, Piazza del Popolo 7/8/9; Tel: (+39) 320 928 7474; Facebook: https://www.facebook.com/capitanodelpopolo/?fref=ts 
Pizzeria Charlie. The family is passionate about pizza and beer. Their beautiful outdoor courtyard is an excellent spot for dining in warm weather.
Via Loggia dei Mercanti, 14; Tel: 0763 344766; Website: http://www.pizzeriacharlieorvieto.it (Closed Tuesdays); Email: info@pizzeriacharlieorvieto.it; 
Gelateria Pasqualetti. Made with only the freshest ingredients and natural flavors, it's considered one of the top le gelaterie in the country. Note: Their coffee-flavored gelato recently won an award in an International ice cream competition.
Corso Cavour, 56; Tel: (+39) 329 837 6959
Osteria Numero Uno. Unpretentious and a bit off the beaten path, this straightforward osteria serves traditional Umbrian fare that's simple and delicious. (Closed Mondays)
Via Ripa Corsica 2/A; Tel: (+39) 0763.341845; Website: http://osterianumerouno.eu/lang1/index.html 
Where to Drink…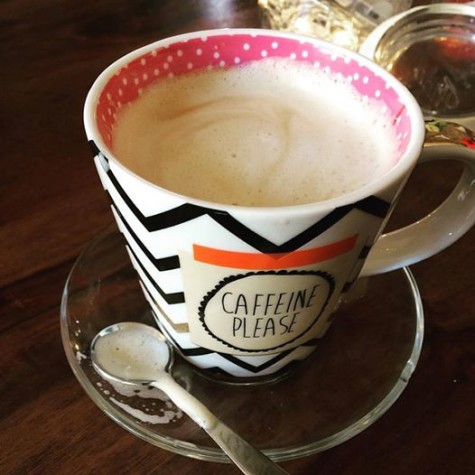 Bottega Vera. For three generations this shop has been offering traditional Umbrian products and a smile. When lovely Giovanni and Vera decided to put their feet up in retirement, their son Cesare and his wife Sabrina took over—turning it into a little hipper version of itself. It's one of the best small wine bars this side of the Duomo.
Via del Duomo, 36/38; (+39) 349 295 5121; Website: http://www.casaveraorvieto.it/it/bottega.html; Email: info@casaveraorvieto.it
Bar Montanucci. This historic bar has been opened continuously for over 100 years. It's famous for its freshly made pastries and their own "Pinocchio's nose" chocolates crafted from an ancient and award winning Montanucci method.
Corso Cavour 21/23/25; Tel: (+39) 0763 341261; Website:http://www.barmontanucci.com/en/; Email: barmontanucci@libero.it
Caffe ClanDestino. Right on the Corso Cavour, you can sit at bistro tables underneath umbrellas for prime people watching. Under new ownership, it's only getting better…and cuter.
Corso Cavour 40; Email: caffe.clandestino@facebook.com; Tel: 0763 340868
Barrique.  Located just 30 meters from the clock tower, the brothers who run the local joint are always gracious and there for your pleasure—whether you want a cappuccino, a glass of Orvieto Classico or a light lunch. Bistro seating is available year round, sans rain.
Corso Cavour 111; Tel: (+39) 0763 340455; Facebook: https://www.facebook.com/Barrique-37709637232/ 
Caffe Cavour. To say this bar is 'family-owned and operated' would be an understatement: Roberto, his wife Luigia and their sons Simone and Giacomo work this brightly lit, welcoming bar. Offering seasonal bistro seating, they not only serve coffee drinks and cocktails, but light meals, too!
Corso Cavour 74; Tel (+39) 340 644 9360; Facebook: https://www.facebook.com/Caffè-Cavour-1475679886059292/?fref=ts
Il Vincaffe. A wonderful enoteca with an outstanding selection of regional wines, it's one of the only places in town where you can sit right at the wooden bar and enjoy your glass of Orvieto Classico. They offer light dinners and music on weekends, too.
Via Filippeschi, 39; Tel: (+39) 0763 340099; Website: http://www.ilvincaffe.it (Closed Mondays); Email: info@ilvincaffe.it
Specialty Shopping…
Marino Moretti Studio d'Arte. Marino Moretti is a internationally renowned ceramicist whose been spinning his potter's wheel since he was a teen. He creates traditional majolica ceramics that are contemporary in their style, while also adhering to Italy's ancient traditions and techniques. His showroom in the historical center is located across the piazza from the Cathedral (corner of Via del Duomo and Piazza Duomo).
Via del Duomo, 55, Orvieto; Tel: (+39) 0763 361663, Cell: (+39) 320 265 1654; Website: www.marinomoretti.it
Gastronomia Arrone. Brought to you by the owners of Trattoria del Moro (see above), the newest establishment to open on the Corso Cavour is Gastronomia Arrone: A self-described "old-fashioned Italian delicatessen" where you can buy a panino (sandwich) made from fresh meats and cheeses or sit down for a quiet lunch or afternoon aperitif. The shop doubles as a specialty food store that features some of the best wines and products from Orvieto and the surrounding region of Umbria. Since everything is hand-selected by the great Cristian Manca himself, you can't and won't be disappointed.
Corso Cavour 101, Orvieto;  Tel: (+39) 328 239 4125; Email: Gastronomiaaronne@gmail.com;
Bottega Michelangeli. Founded in 1789, there is no artisanal craft quite as quintessentially Orvietano as the creations coming out of this woodworking shop. Their main showrooms are located on one of the prettiest alleys in the city: Via Michelangeli. On this same street you'll find two of their life-size Trojan horses that are so iconic and recognizable, they represented the city at the 20015 World Expo in Milan.
Via Michelangeli, 3, Orvieto; Tel: (+39) 0763 342660; Website: http://www.michelangeli.it/en or find them on Facebook at https://www.facebook.com/michelangeli.orvieto/?fref=ts;  
Orogami. Massimo and Tiziana Aloisio are the dynamic duo behind this exquisite jewelry collection. Their incomparable brand of craftsmanship and technique is based on elements of both art and architecture (one medallion mirrors the rose window of the Cathedral). Pieces are made from gold or silver, and adorned with colourful and precious stones. Each collection contains high symbolism and deep meaning.
Via del Duomo, 14/16, Orvieto; Tel: (+39) 0763 344206 Fax: (+39) 0763 344206; Website: http://orogami.it; E-mail: info@orogami.it
Emma. Wooden toys, and educational games and crafts, plus well-designed clothing and silly gifts are in abundance at Emma. Predominately stocked with items "Made in Italy", shopping at Emma can be as much fun for parents as it is for kids!
Piazza della Repubblica, 12; (+39) 0763 341051
Menabò. Think of Menabò as a housewares store with a "kick"—an elegant, sophisticated kick. You'll find an almost endless selection of unique and innovative objects for home and garden. It's hidden away in a little alley between the Piazza del Popolo and the Corso Cavour. It's not just a gift store, it's a veritable treasure hunt!
Vicolo I Del Popolo 12; Tel: (+39) 0763 393900; Website: www.menaboorvieto.it; Email: menaboorvieto@libero.it 
L'Orvietan. This characteristic shop offers a selection of soaps, olive wood gifts, oils, liqueurs, and other food specialty items. The store was named after the famous l'Orvietan "medicine" invented by Orvieto-born Girolamo Ferranti in the 17th century; his magic "potions" were so well known throughout Europe that L'Orvietan was mentioned by Molière.
Via del Duomo, 74; Tel: (+39) 0763 341060Website: http://www.lorvietan.com/en/; Email: info@lorvietan.it
Festivals & Special Events…
Christmas in Orvieto. Holiday time is my favorite season in Orvieto. There are free pop-up concerts galore and white lights strung on practically every street and lane. Magical.
Umbria Jazz Winter. One of the most important jazz festivals in the world, it takes place annually in late December to early January.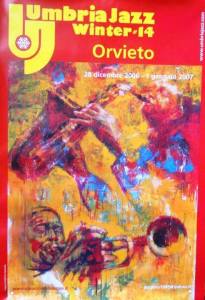 Corpus Domini. The Eucharistic Miracle of Bolsena in 1263 prompted the construction of Orvieto's Duomo and established the Feast of Corpus Domini. Each summer the city commemorates the feast with a procession of over 400 costumes representing the municipal courts of the time, coats of arms, colored flags, armor, weapons, and helmets signifying Orvieto's military strength of that era.

Slowing It Down
Orvieto has such a rich history – once Etruscan, then Medieval and now a vibrant, modern small city always buzzing with excitement, art, culture, music, food and wine. But it also offers a slower, peaceful pace that makes visitors feel as though they've stepped back in time…if only for a little while.
Have you been to Orvieto? Share your favorites with us in the comments below. If you need more tips or information on Orvieto, don't forget to check out Toni's blog.
Author's Bio: Toni DeBella is a freelance writer living in Orvieto. Her blog, Orvieto or Bust, is a collection of stories of a life in Italy.