Looking for a relaxing weekend getaway not too far from Rome, we had the perfect excuse to head to Maremma, Tuscany as we still had to make use of a spa certificate from Terme di Saturnia.
The luxurious spa complex at Terme di Saturnia offers a wide variety of spa treatments along with pools and jacuzzis filled with warm spring water at the constant temperature of 37C (98.6F) and to make the most of the day there, we left Rome early Saturday morning to get there right when it opens at 9.30am.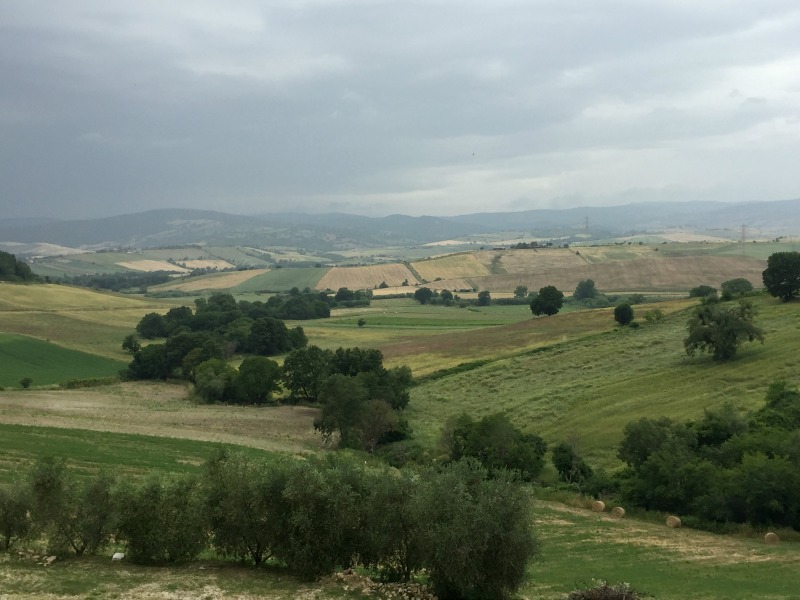 Hot springs in Saturnia
We couldn't have asked for a more perfect day at the hot springs, a sunny yet cool day that made the warm water even more enticing. The Terme di Saturnia complex has all the comforts you need, changing rooms, showers, sunbeds, umbrellas and even a Spa Cafe on site.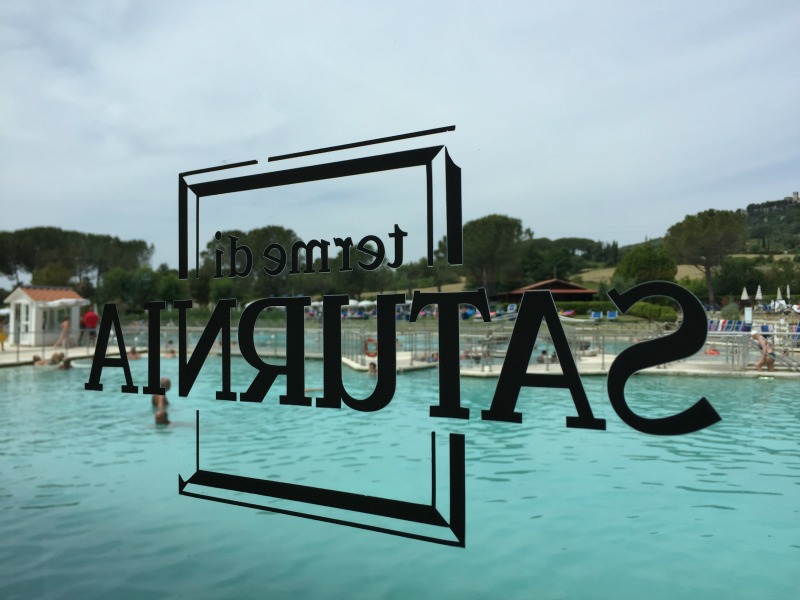 A day at the Terme di Saturnia costs €25 per person and sunbeds and umbrellas are additional. If you are not keen to spend that much, there is the nearby Cascate del Mulino that is free to the public, and in a beautiful natural setting. (Note: if you choose to go to the Cascate del Mulino, head there early as it can get extremely crowded).


Relais Villa Acquaviva in Maremma
Tucked in a lovely corner of Maremma, just a few kilometers from the enchanting Medieval town of Montemerano, Villa Acquaviva is blissful estate surrounded by vineyards with varieties of Sangiovese, Malvasia, Trebbiano, and Chardonnay vines to name a few. Driving up the gravel road as you enter its main gates, the lovely stretch of vineyard on the left leads you into its serene grounds that's also home to the current owner Serafino d'Ascenzi and his wife, Valentina since 1984.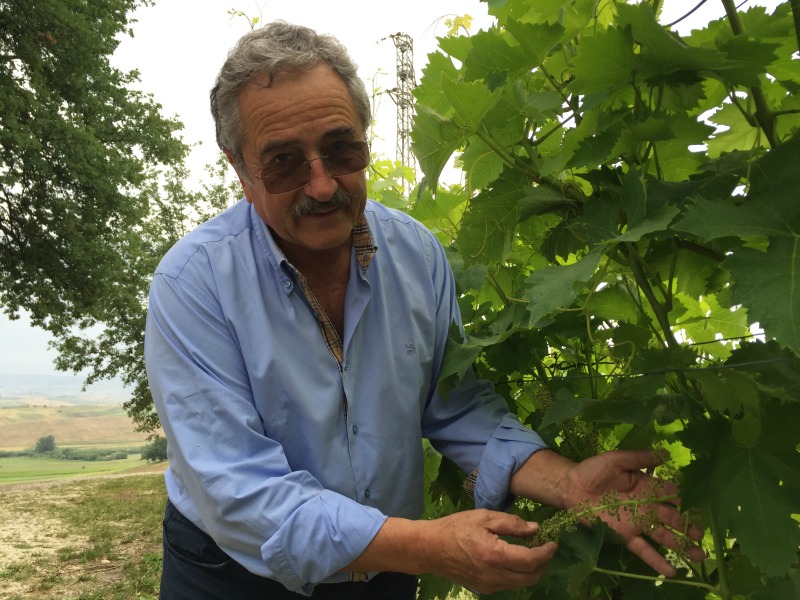 This family-run property offers 25 tastefully decorated rooms in two buildings, one is a beautifully restored rustic building where was section was the stables and another part used for grain storage, and the other used to be the residence of the previous owner, Marquess Ciacci.
The sprawling property boasts a well-kept garden, and during this period a variety of roses and flowers were in full bloom, making it even more enchanting. While we chose to celebrate a special occasion here, I can easily see how it could also a perfect place for families, as children would have plenty of space to roam around.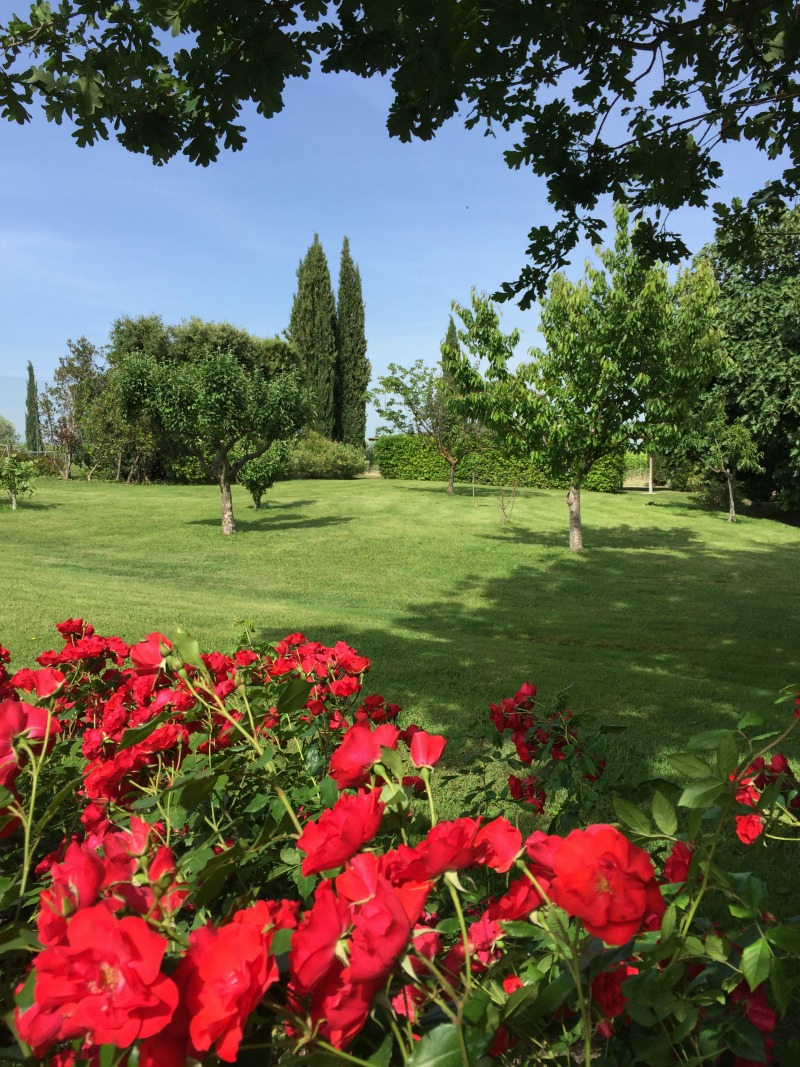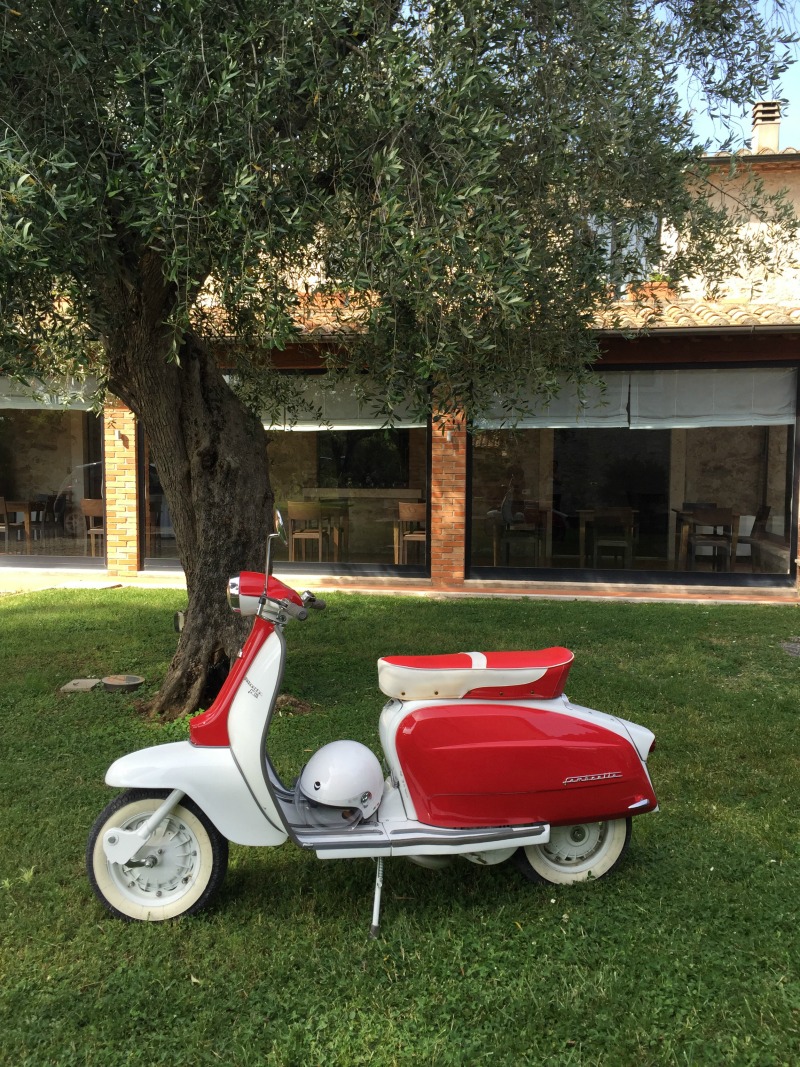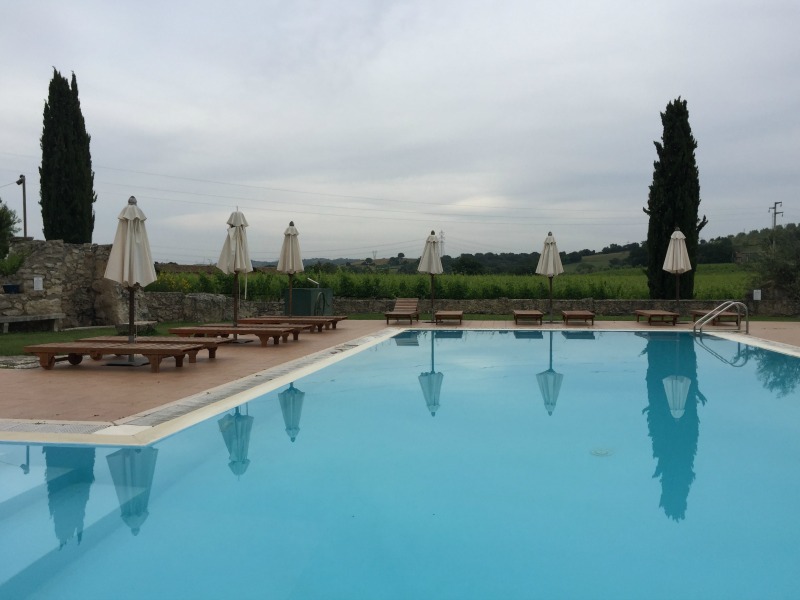 You'll also find an inviting pool sitting next to another set of vineyards and nearby is their outstanding restaurant, La Limonaia. The restaurant prides itself on using seasonal vegetables grown on the property and all about km 0, where all ingredients used are sourced locally.
Serafino is resolute in following the rhythm of nature and it came as no surprise to hear from his son Fabrizio, with whom I've been in touch with since earlier this year, that there have two different vegetable gardens: one for spring/summer vegetables and the other for fall/winter. Naturally, in the restaurant, the wines served are from their vineyard and as they also grow wheat on the farm, they produce their own dry pasta and flour for breads and cakes.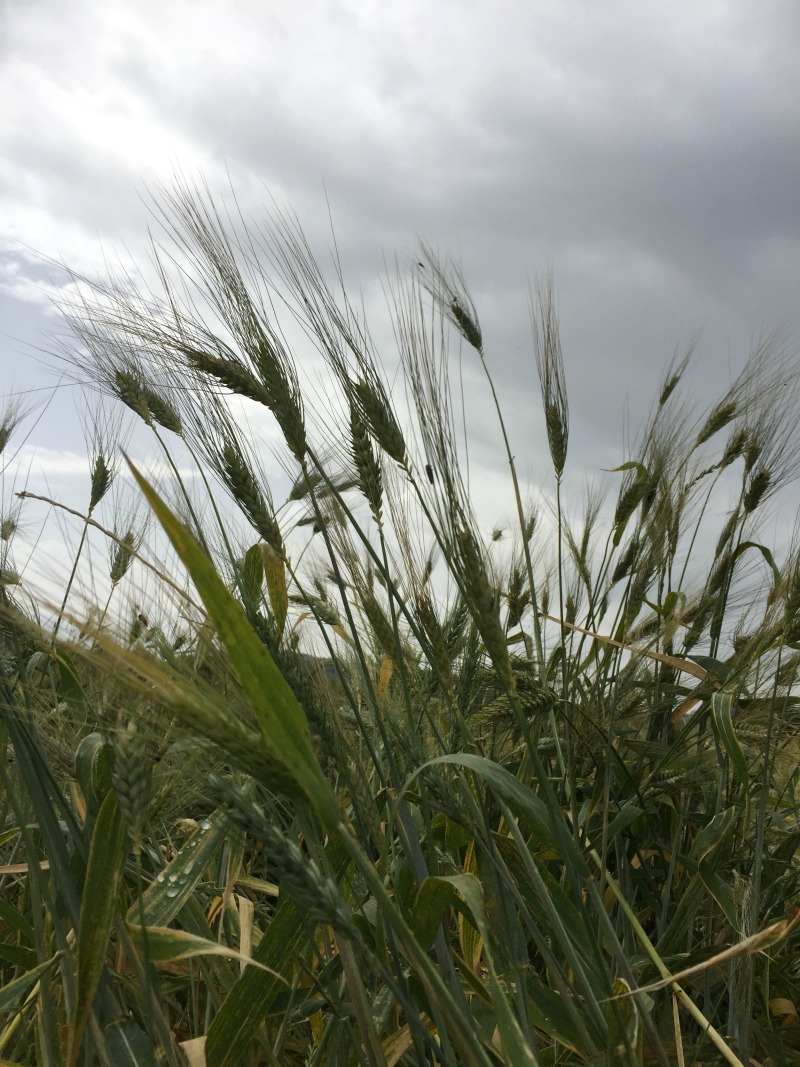 While it's Serafino who runs the farm, it's Valentina who rules the kitchen. You'll often find her busy making fresh handmade pasta daily for guests and when we met her, she was in the kitchen ready to prepare dishes for a first communion lunch event. The restaurant features typical dishes from Maremma and even if you aren't planning to stay the night, drop in for a meal at the restaurant as it is also open to the public.
We had a phenomenal dinner that was fitting for a special occasion and treated to a spectacular sunset. I had no doubt that I would get acquacotta, a typical rustic vegetable soup from Maremma, but for the second dish I was undecided between the roasted pork belly and the braised beef cheek.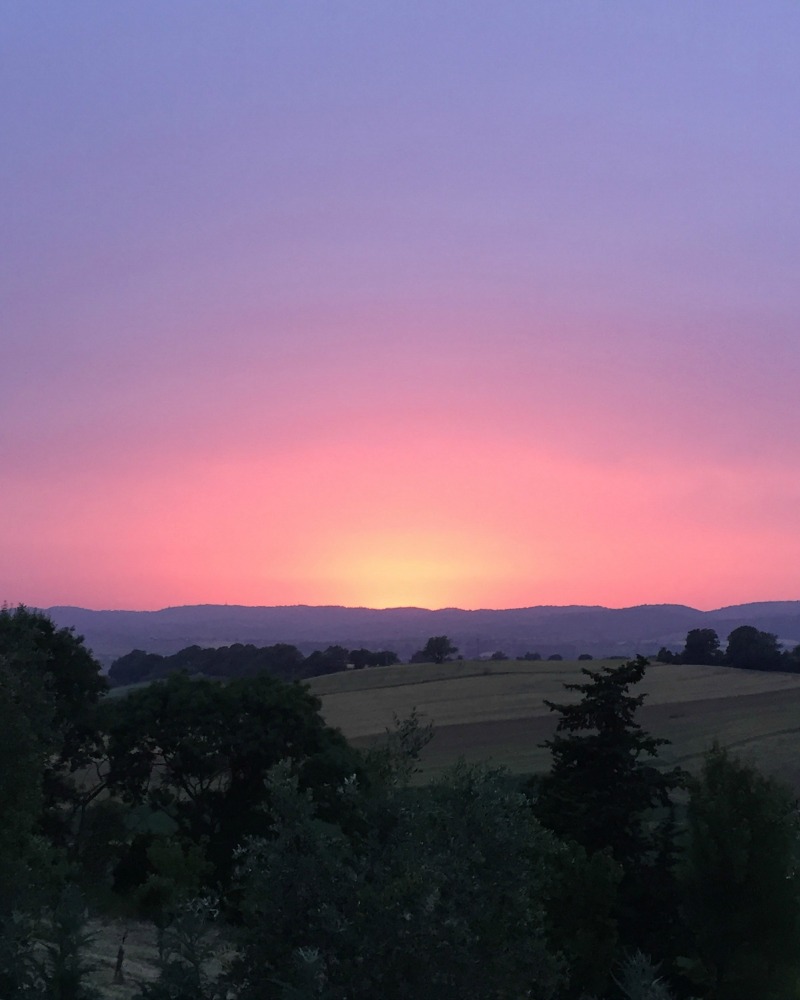 At the end, my husband got the pork and I went with the braised beef. While both were exceptional, what still lingers in my mind is the pork belly. Dinner wouldn't be complete without dessert, and we went with the simple yet divine combination of cantuccini and Vin Santo by Villa Acquaviva.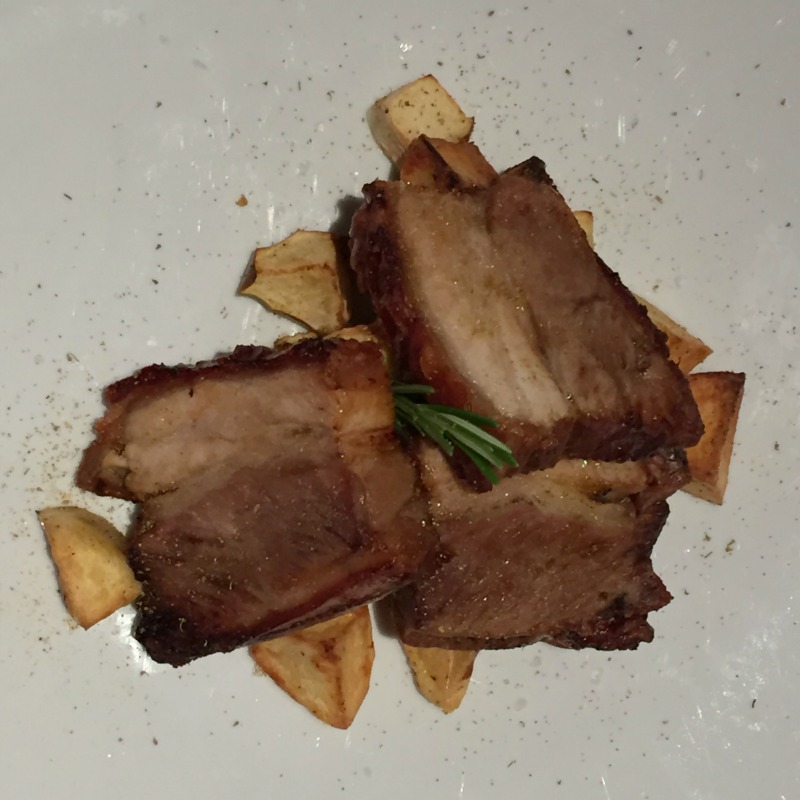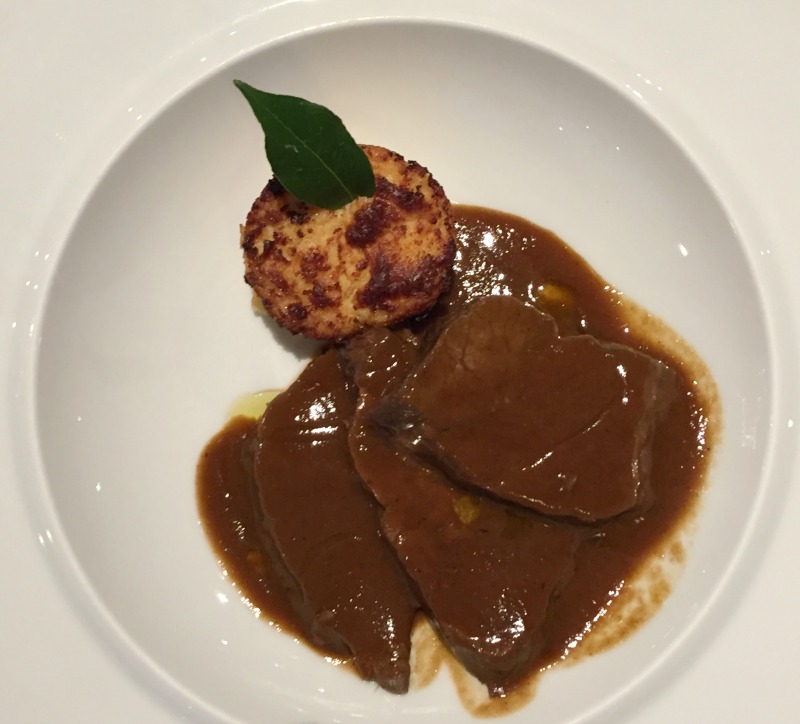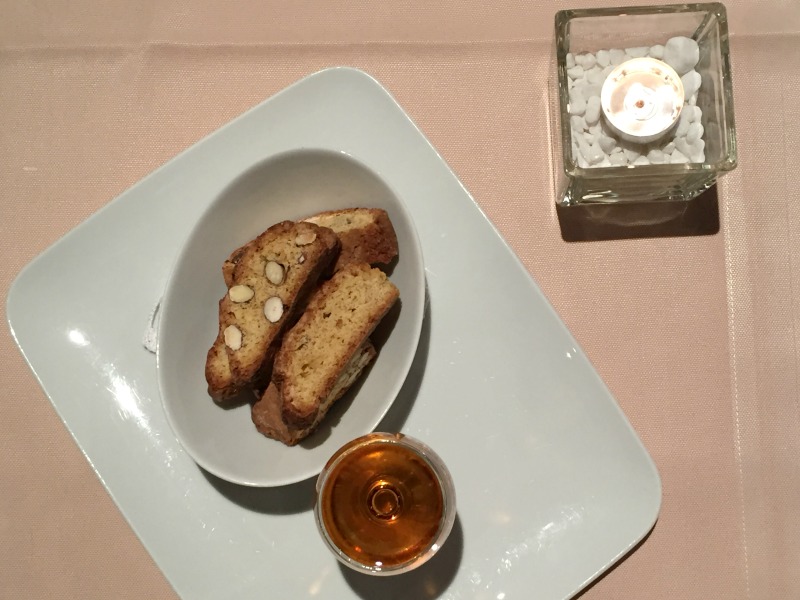 The feast continued the following morning at breakfast with a spread of cakes and homemade jams made with ingredients from the farm. To walk off the sumptious breakfast, Fabrizio gave us a tour of the wine cellar, the original one as well as the new building where bottling and packaging also takes place. The new building is equipped to hold events and perfectly positioned to take in the rolling hills of the surrounding area.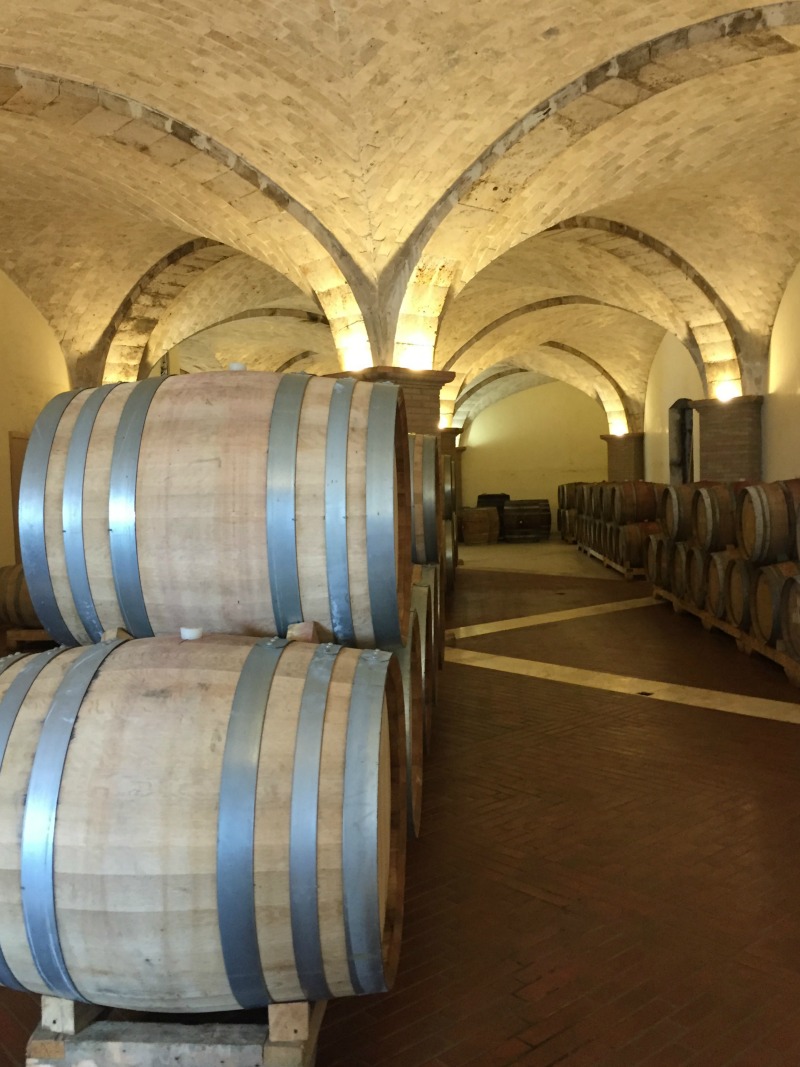 Before leaving Villa Acquaviva to visit the town of Montemerano, Fabrizio gave us a package filled with all things good from Villa Acquaviva which we in turn shared with family at a recent dinner where we had pasta all'amatriciana and of course, served with the Nero red wine (Morellino di Scansano DOCG). All these products are available for purchase in person as well as on their website.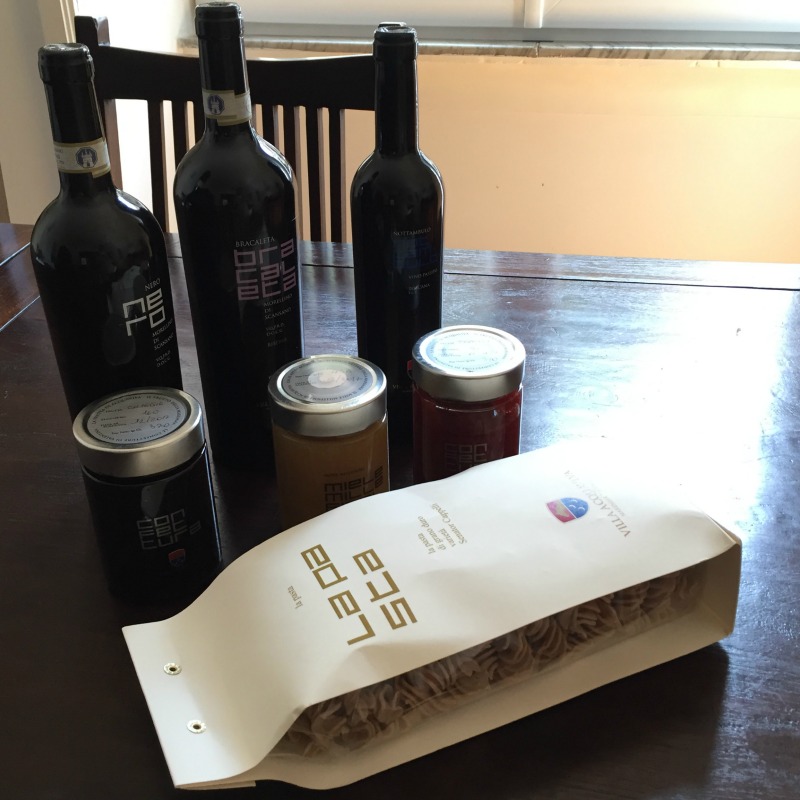 Montemerano, one of the most beautiful villages in Italy
As we were checking out of the hotel, Fabrizio was delighted to know that we would be visiting the nearby town of Montemerano, which to him is the most beautiful in Italy. With his tips and map of the town, it was short drive there from Villa Acquaviva and we had high expectations.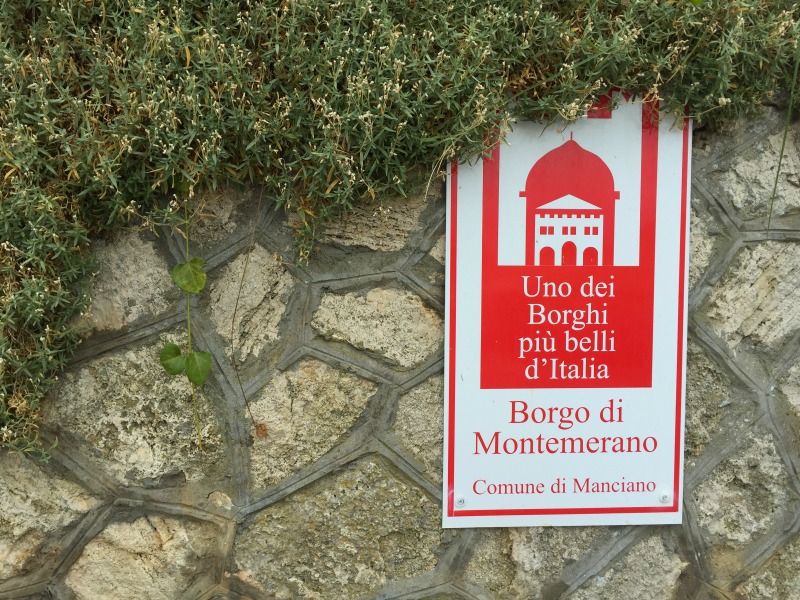 The second we stepped into the town from La Buca, a hole made in the town's defensive wall, we were swept by this enchanting, well-kept town. A lovely surprise awaits you at every corner and when you get to the lovely main piazza, Piazza del Castello, most houses and balconies were beautiful lined with colorful flowers. Montemerano maybe a small town but it oozes with charm and certainly deserves a visit.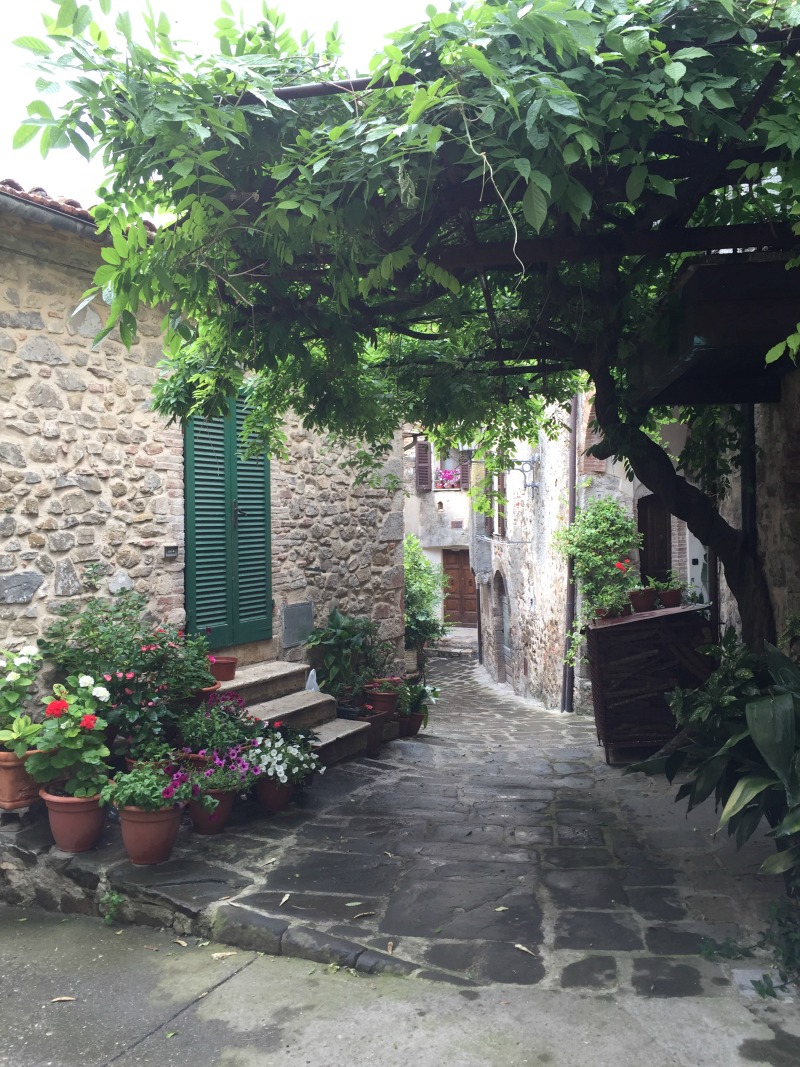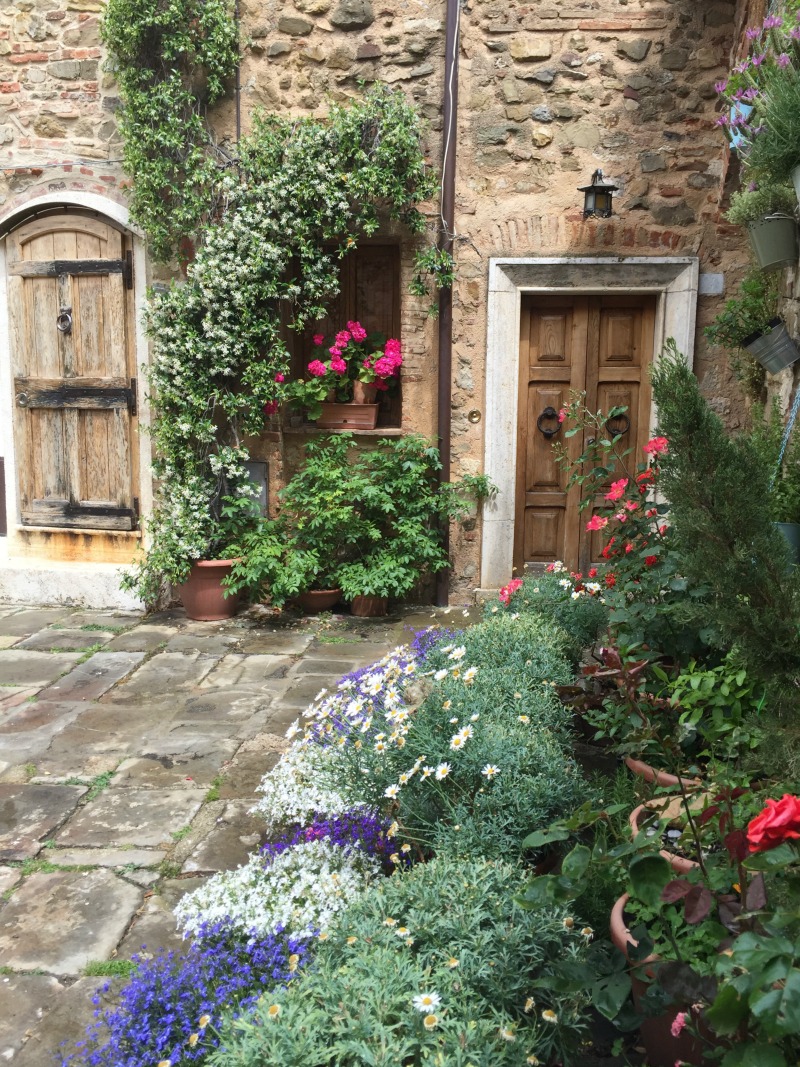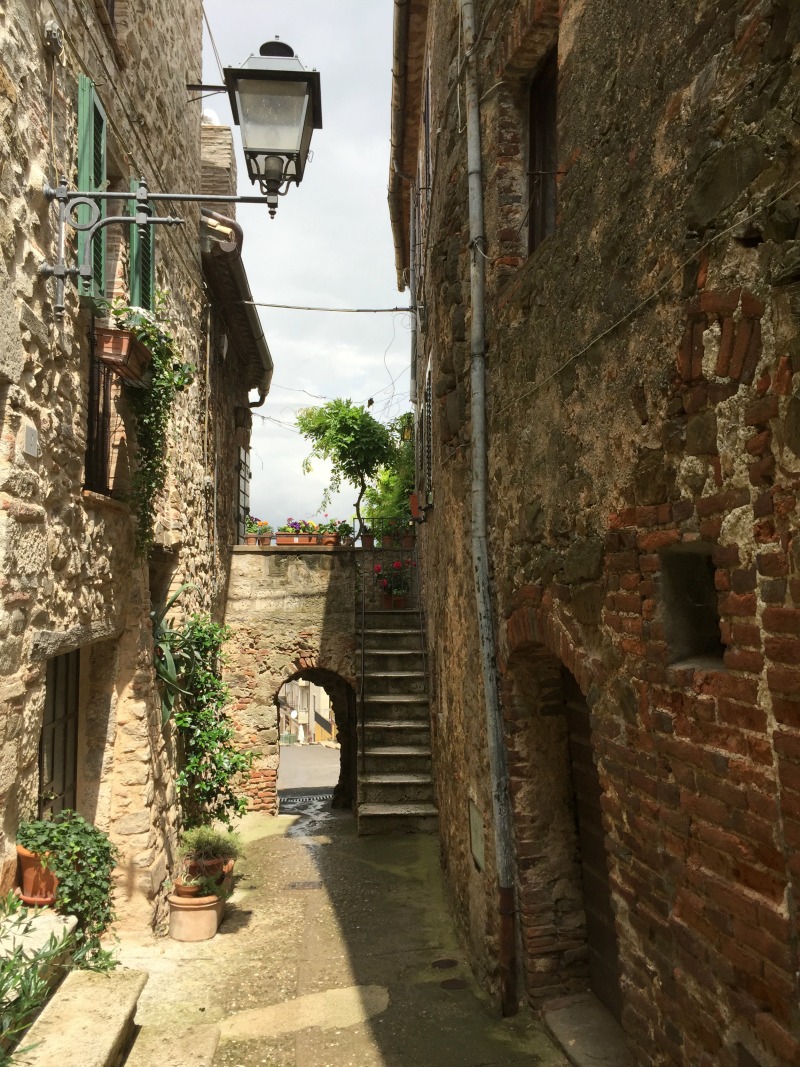 After an hour of walking around town, we decided to have lunch before driving back to Rome. Fabrizio had recommended two restaurants Cacio e Vino and La Cascia just outside the historic center, and we chose to have lunch at latter. Again, I went with acquacotta especially since temperatures had dropped and was more than happy with my decision.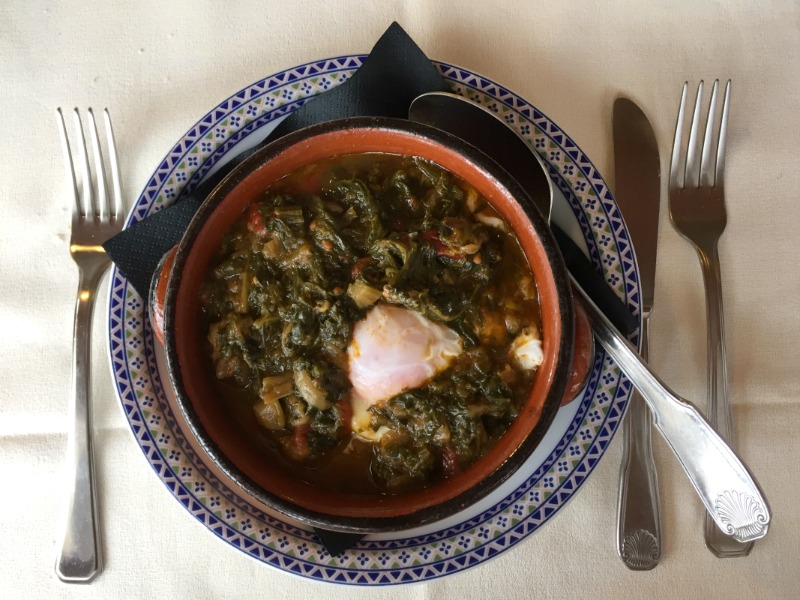 We sure had an unforgettable weekend in Maremma, thanks to Fabrizio and his family's kind hospitality and we're already planning a trip back in September. We hope to bring family then and get our hands dirty in helping out with the vendemmia (grape harvest) at Villa Acquaviva.