Lu sule, lu mare, lu ientu. The sun, the sea, the wind. That's the unofficial slogan of the Salento region of Puglia. The southern third of Italy's heel has for years been a darling of Italian travellers seeking beautiful beaches, delicious and unique cuisine, and friendly, hospitable locals eager to share their culture.
Endless expanses of ancient olive trees, terra cotta earth and crystal clear water surround honey-hued dusty towns, where every afternoon locals still embrace the sacred tradition of the siesta. These same towns burst into life each evening for some of Italy's liveliest passaggiatas, fuelled by caffe in ghiaccio con latte di mandorla (espresso over ice and almond milk), and plates upon plates of rustic food, washed down with robust reds and dry rosés.
It's an intoxicating mix that has only recently been discovered by international tourists. And although visitor numbers are growing steadily in the region's most well known towns of Lecce, Otranto and Gallipoli, it is still relatively easy to venture off the tourist trail into places where you'll be the only traveller in sight. All you need is a bit of local know-how.
At Espressino Travel we've been running Tours in the Salento since 2014, introducing travellers to the wonders of many Italians' preferred vacation destination in their own country. These are some of our favourite secret spots in the region. Not all of them are easy to find, but they're all worth seeking out.
Masseria Le Stanzie, Supersano
Hidden behind olive trees and farmland on an anonymous road north of Supersano lays Masseria Le Stanzie, the Salento's ultimate farm-to-table dining experience. Originally built as a medieval rest stop for pilgrims and olive oil traders, Donato Fersino purchased what was an abandoned farmhouse when he was just 18, spending decades turning the shell of the building into a working farm and restaurant.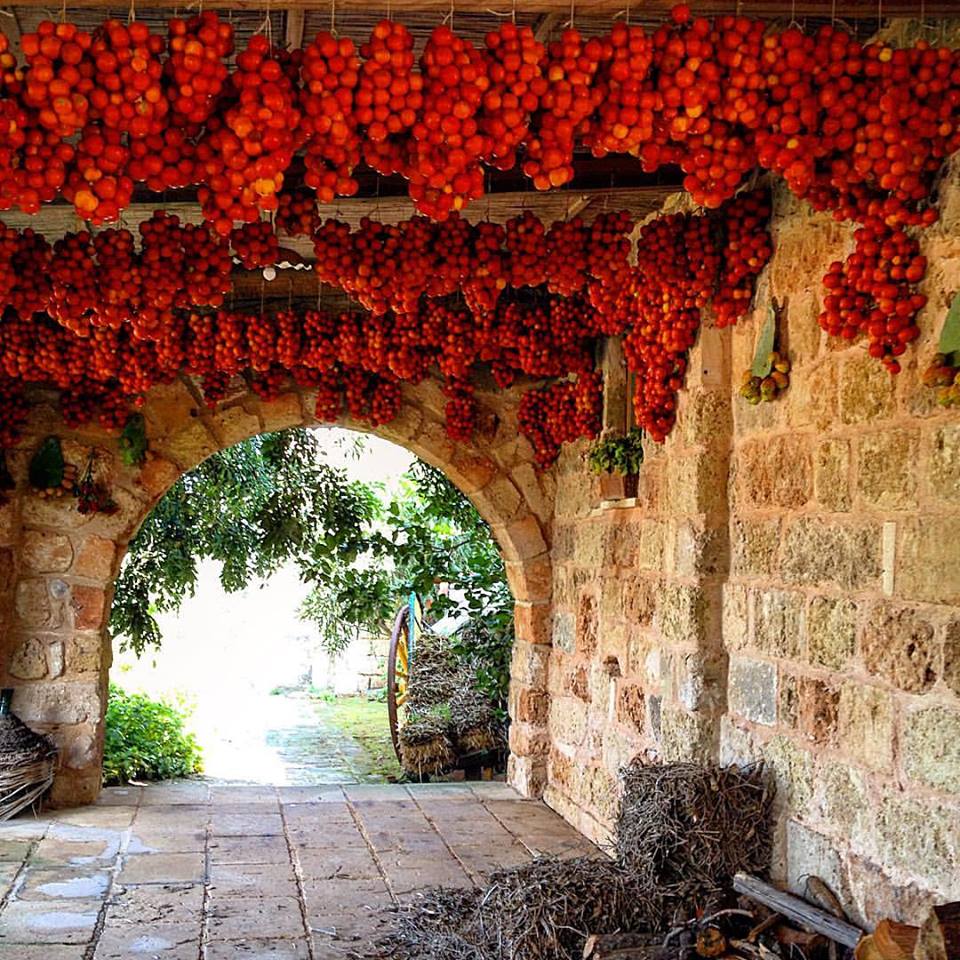 You can taste that passion in every bite, as the kitchen churns out rustic masterpieces that reveal the history and heritage of the land with every mouthful. There's no menu and no such thing as a small portion at one of the most authentic and unforgettable dining experiences to be found anywhere in Italy. 
Castro
You're unlikely to stumble upon cute Castro by accident. Half an hour's drive south of Otranto, its many highlights are worth the journey. Colossal Messapican walls predating the arrival of the Greeks, Byzantine frescos from the 9th Century and a medieval Aragonese castle are topped off by some of the most spectacular views of the Adriatic Coast anywhere in Puglia.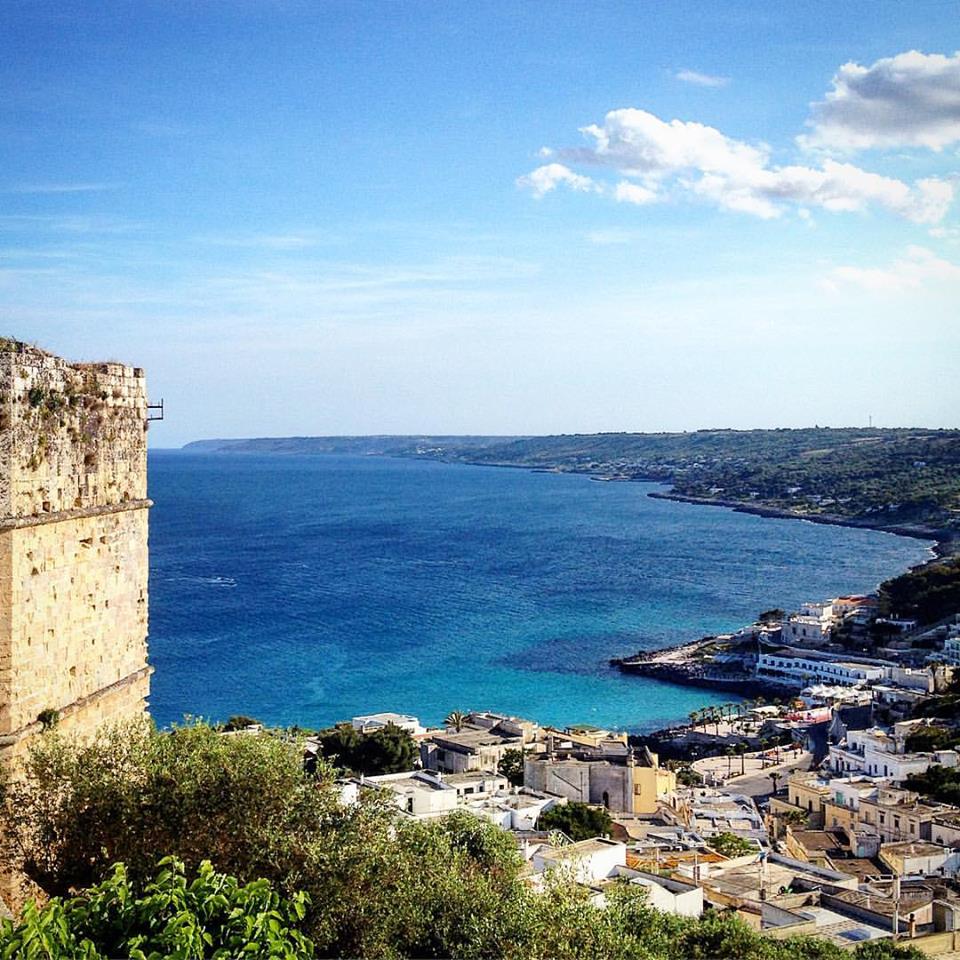 Farmacia Balboa, Tricase
Head south of Otranto, into the area called Salento Basso, and you'll soon become aware that you're in territory rarely visited by English-speaking travellers. Two that did were Dame Helen Mirren and her husband, director Taylor Hackford.
They liked the cute town of Tricase so much they bought a house and opened a bar: the incredibly charming Farmacia Balboa. A converted pharmacy, the bar staff still wear white lab coats while concocting cocktail masterpieces.ù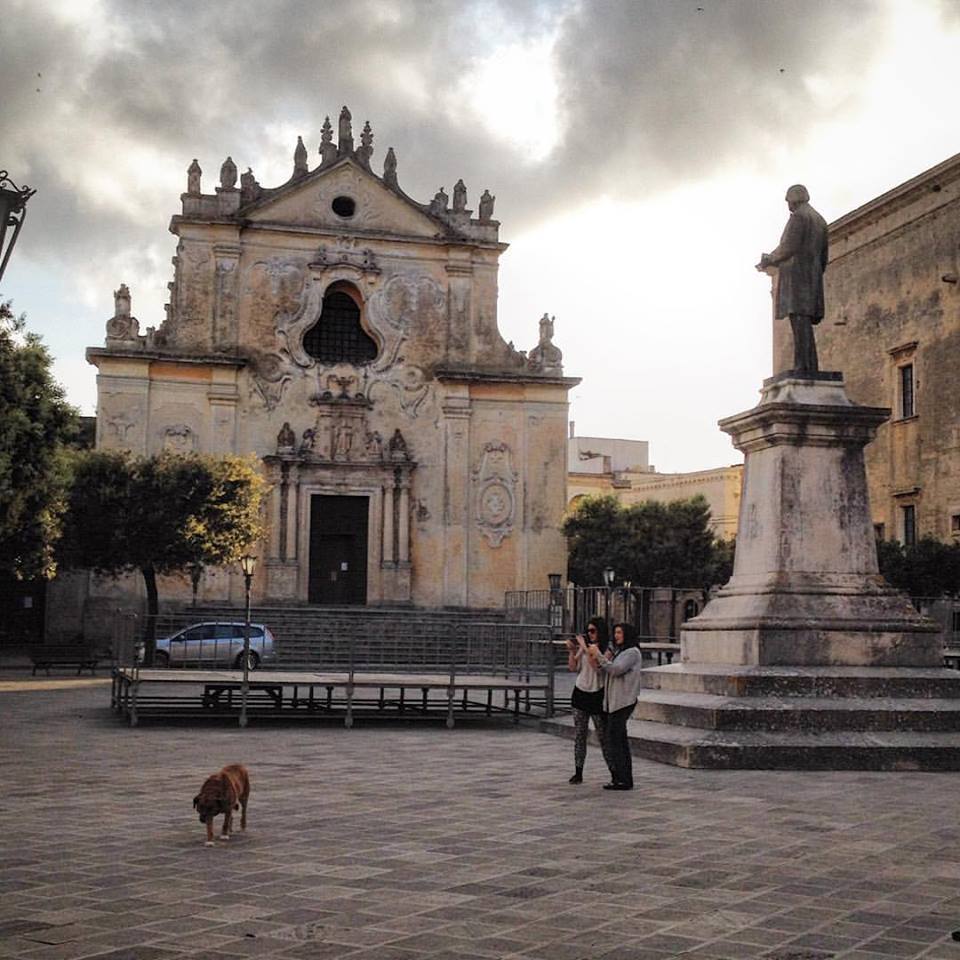 Franco, the head scientist, claims an A-list clientele that includes Robert De Niro and Al Pacino. Whether you run into superstars or not, pretty Tricase is definitely worth a visit.
Specchia
It's not easy getting your town listed as one of the coveted Borghi Piu Belli d'Italia – the most beautiful small towns of Italy. The competition is fierce. But adorable Specchia, towards the very tip of the heel, deservedly makes the cut.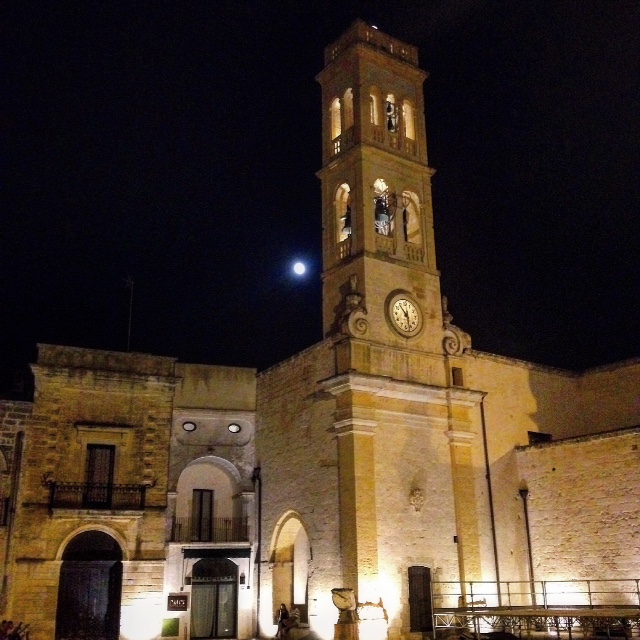 Untroubled by mass tourism, Specchia's friendly bars, pretty streets and welcoming piazza make it a wonderful place to spend a relaxing evening. It's also home to La Bettola di Pericle – an unpretentious trattoria that dishes up flavourful, rustic antipasti and pastas, as well as grilled meat straight from their in-house butcher's counter.
Convento degli Agostiniani, Melpignano
The Salento isn't short on fascinating small towns, but there's nowhere quite like Melpignano and its Convent of the Augustinians. Sat slowly decaying in a field on the outskirts of town, although the building has long been abandoned, it remains exquisitely illuminated at night, creating an ultra-spooky apparition perfect for midnight exploration – if you're brave enough!
Time your visit wisely though. Every August sleepy Melpignano is transformed as it plays host to the Notte della Taranta, one of Europe's biggest folk music festivals.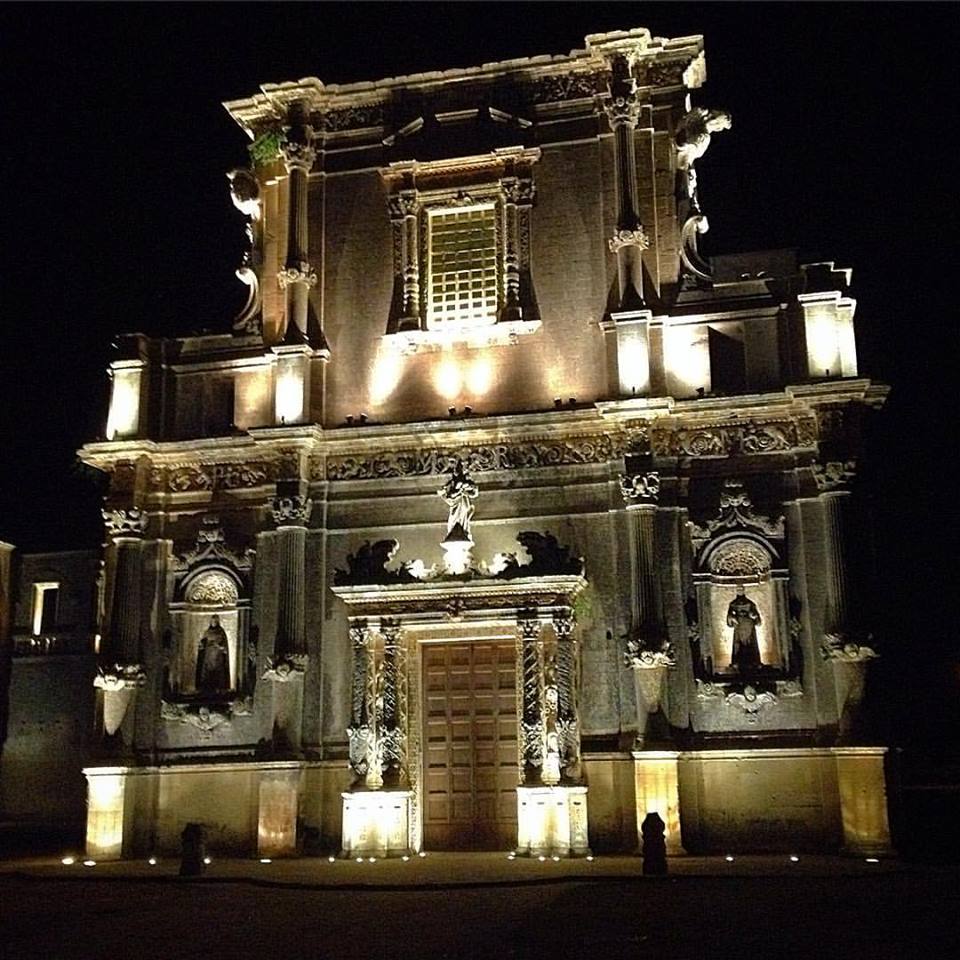 Dentoni, Torre dell'Orso
Seven years ago Torre dell'Orso was one of many pretty small seaside towns on the Adriatic Coast. That all changed with the opening of Dentoni, an astonishing bar/gelateria/bakery perched just metres from the beach's golden sand and crystal clear water. It's impossible to overstate the consistent excellence of everything on offer at Dentoni.
The coffee, cornetti, pasticciotti and gelato would impress even the sternest critic. The house specialities – torta crepes (thin slices of pastry filled with custard under a chocolate topping) and nocciolino (a scoop of hazelnut gelato topped with a freshly poured shot of espresso) – remain unequalled anywhere. Throw in a spectacular sea view and it's clear how Dentoni was the catalyst for Torre dell'Orso's transformation into one of the most popular beaches in the Salento.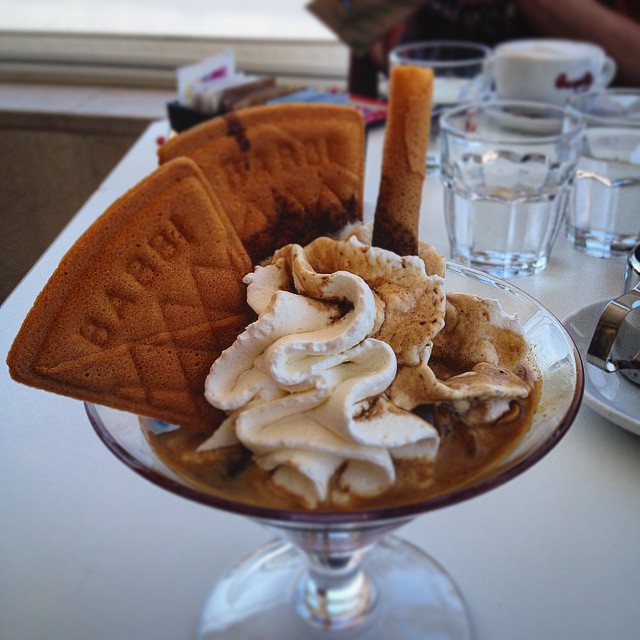 Cutrofiano
Intrepid travellers looking for a bargain or unique flavours should make their way off the tourist trail into Cutrofiano. The town may seem dusty and quiet, but head into the Centro Storico to narrow Via Roma and you'll find the historic workshop of the Fratelli Coli, where elderly potters create ceramics the way their grandparents did.
This isn't an exercise in tradition for tourism's sake. This is where people from all over the Salento come to buy their crockery. The proof is in the prices, which are stone cold bargains compared to Grottaglie and Puglia's other renowned ceramics areas. Having warmed up by the kiln, cool off at Dolce Arte, where local gelato artist Roberto Donno runs perhaps the most creative gelateria in the Salento.
Basing his fruit-based flavours on seasonal local products, if selections like tobacco, birrozza (a local artisan beer) and caroselli (an indigenous vegetable midway between a cucumber and a melon) are too adventurous for your taste buds, don't worry, they have all the classics too.
Modern Lecce
Although the baroque splendour of Lecce's old town justifiably dominates the guidebooks, it's worth venturing east of Charles V's Castle to explore what the modern half of the city has to offer.
There you'll discover the modernist fountain at the heart of always-lively Piazza Mazzini, high-end designer boutiques to satisfy the most demanding fashionistas, upscale restaurants and earthy eateries like carnivore paradise Pio Bove, and the best bars in Lecce.
Iconic spots like Avio, 300 Mila, Pacamara and Baldieri (run by retired Serie A soccer star Paolo Baldieri) are where the locals go when they need an espressino or caffe in ghiaccio.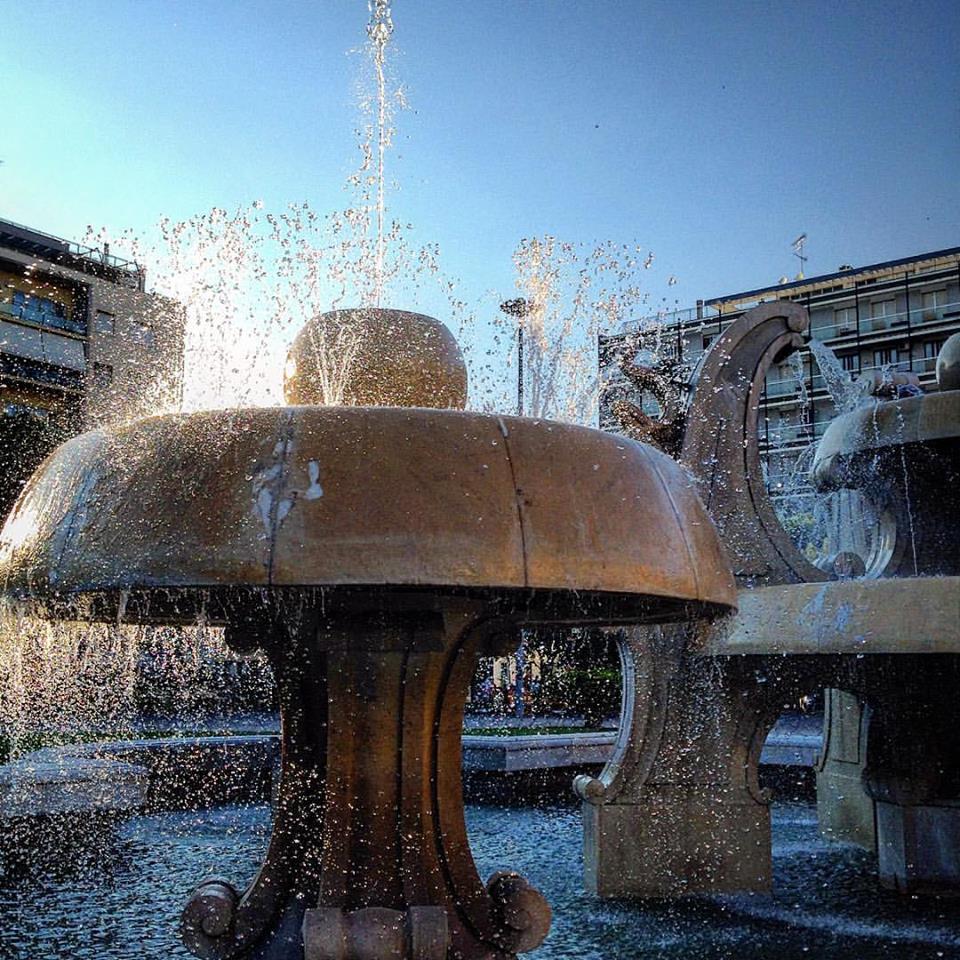 Sagre and Pizzica
Throughout the year, but especially during summer, every small town and village hosts at least one sagra: a street party, often using a favourite local food as its inspiration. Although these occur throughout Italy, there's nothing quite like a Salento sagra: fun-filled cauldrons of chaos, where mammas rustle up street food, queuing systems don't exist and spontaneous outbreaks of dancing can occur at any moment.
The soundtrack of the Salento sagra is Pizzica, the folk music of the Salento, performed in local dialect. Despite being centuries old, the tambourine-propelled music is still wildly popular with Salentini young and old, who will inevitably fill any piazza's dance floor the minute the band begins.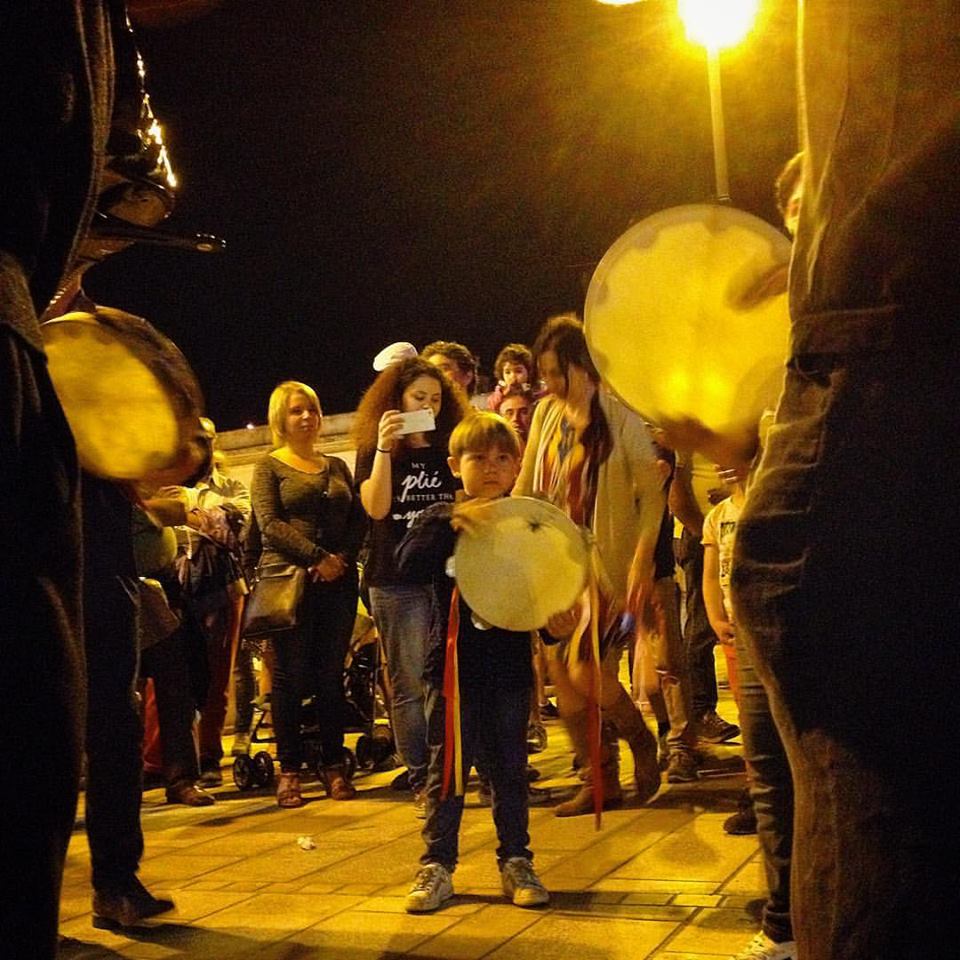 Online marketing is still in its infancy in Puglia, so the best way to learn where the nearest sagre are happening is by paying close attention to posters around town, or buying the monthly events magazine, Qui Salento. They don't print an English language version but even in Italian, the dates, places and maps are beyond helpful.
Secret Beaches
With endless stretches of coastline along the Adriatic and Ionian Seas, and the cleanest waters off Italy's mainland, it's no surprise that everyone in the Salento is an expert when it comes to hitting the beach.
Although the wonderful strips of sand at Torre dell'Orso and Porto Cesareo are deservedly celebrated, you'll need to make friends with the locals (or at least spend some time exploring) to discover the prettiest and quietest spots. Have a look at this beach.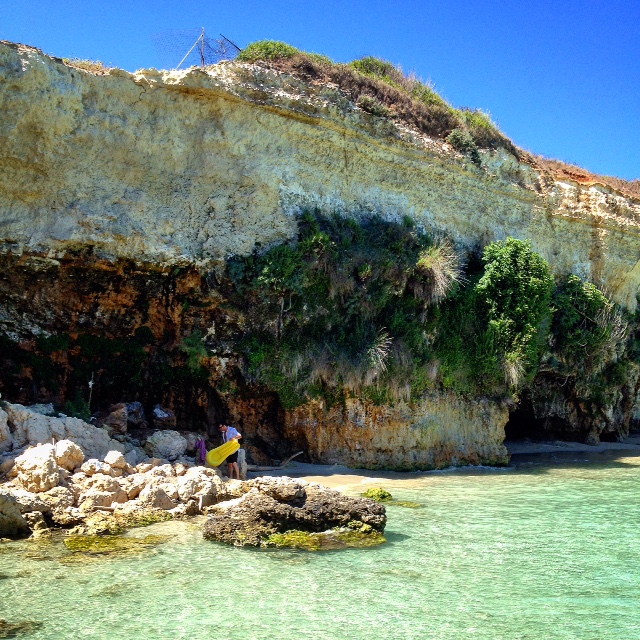 You have to walk through a tunnel carved into the cliffs to reach it. Where is it? You'll have to come visit us to find out!
Author's Bio: Espressino Travel specializes in Tours of Puglia and the Salento. You can follow them on Facebook, on Twitter at @espressinotrav and on Instagram. Visit www.espressinotravel.com for more details of their tours.
All photos credit: Espressino Travel