If you don't already know, this weekend we are in Puglia with Kathy of Food Lover's Odyssey and Claudia Parisi on a food-filled adventure. Day 1 was a slow, laid back day that started with a lunch buffet feast and ended with a marathon welcome dinner in Lecce. Catch up on Day 1 here and follow Day 3 live here.
Sunday, April 17
11.29pm: To say we are stuffed is an understatement. We have been treated to a fabulous selection of food at every meal. Before we called it a night, we joined a few of the women for a power walk around the pool. Buona notte!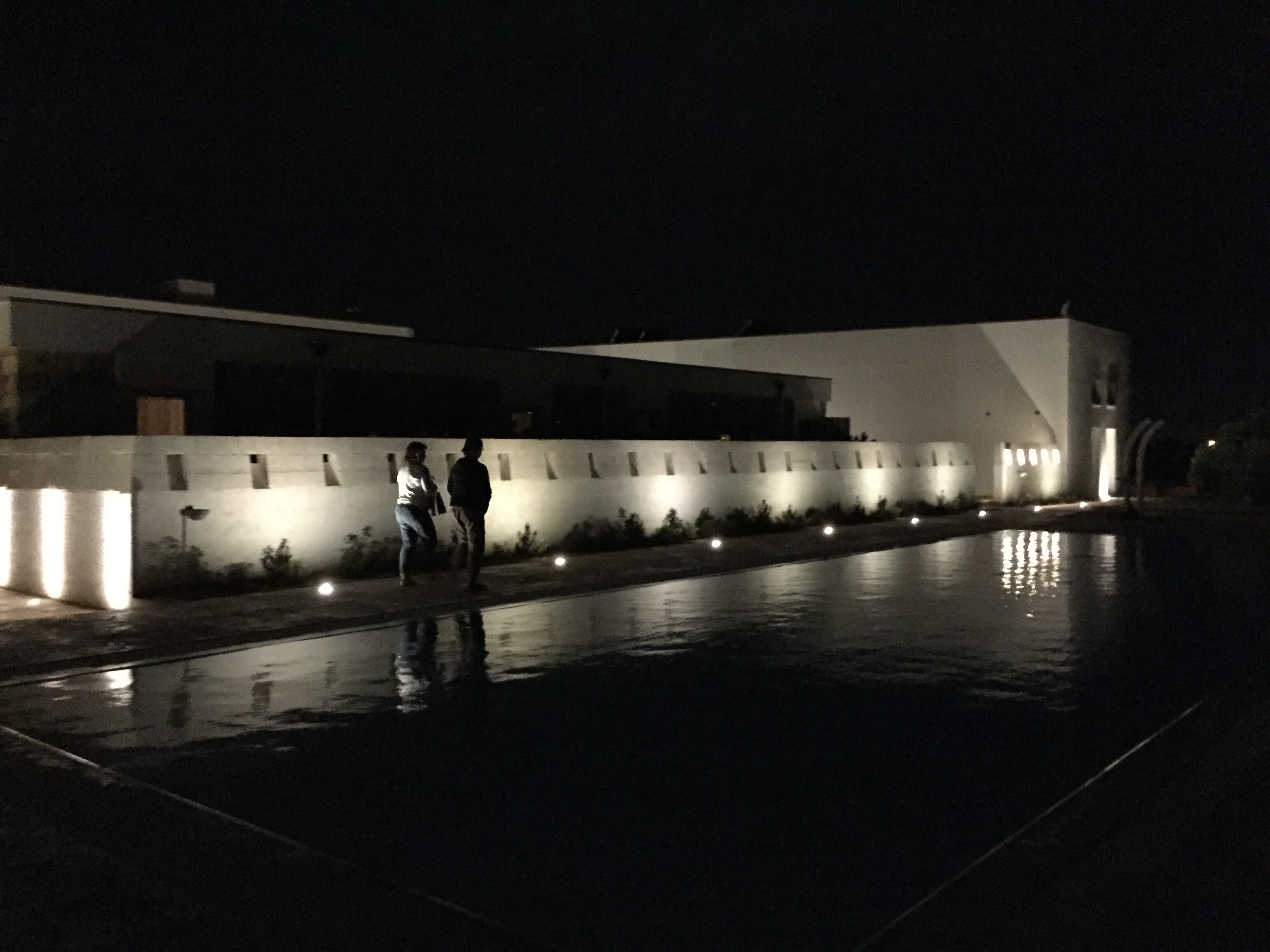 10.49pm: Pork shank braised for 3.5 hours served on a bed of potato puree and a reduction of red wine vinegar. Another winner.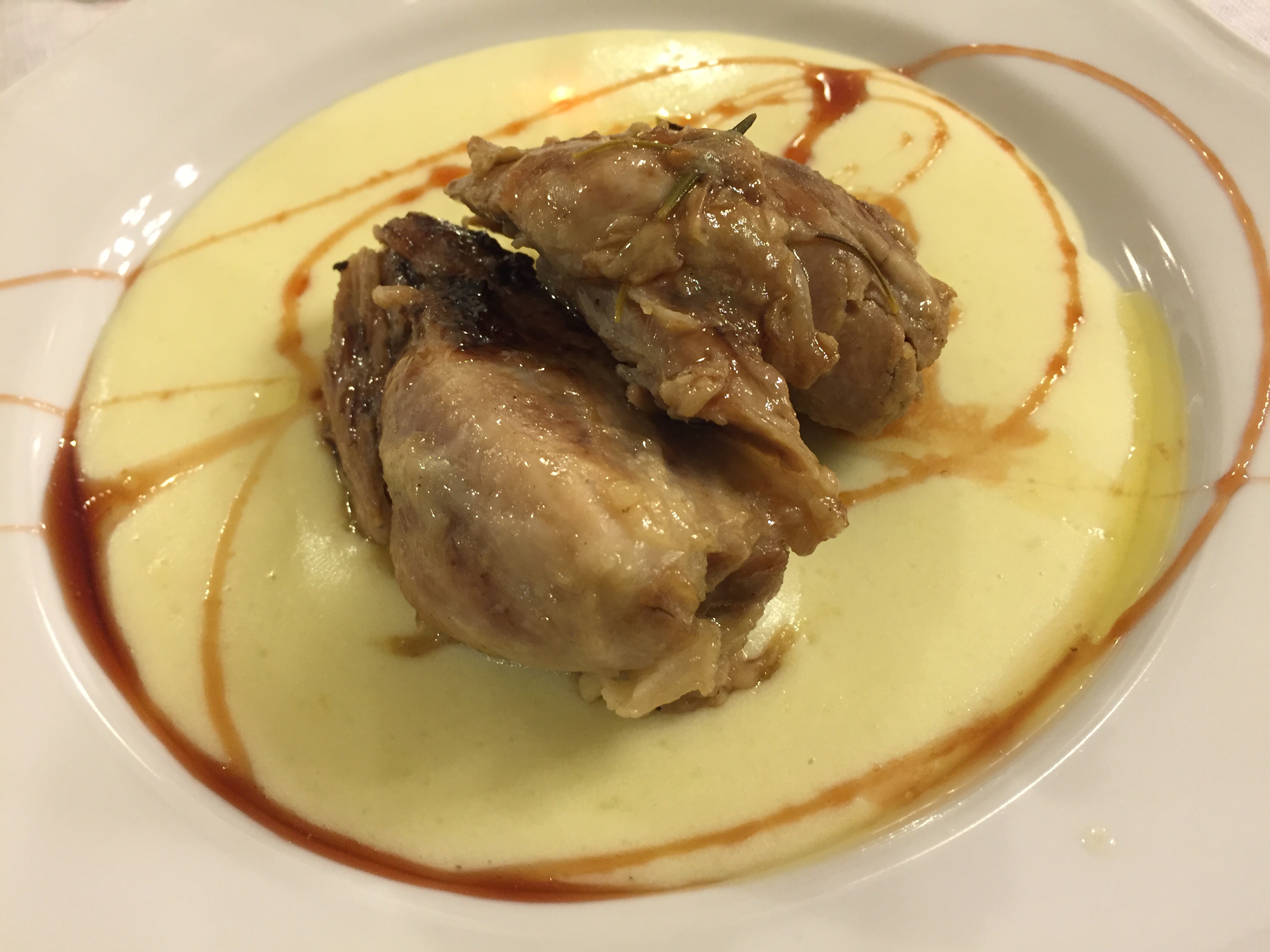 10.23pm: Ravioli filled purple potatoes with a caciocavallo sauce. A favorite of many in the group.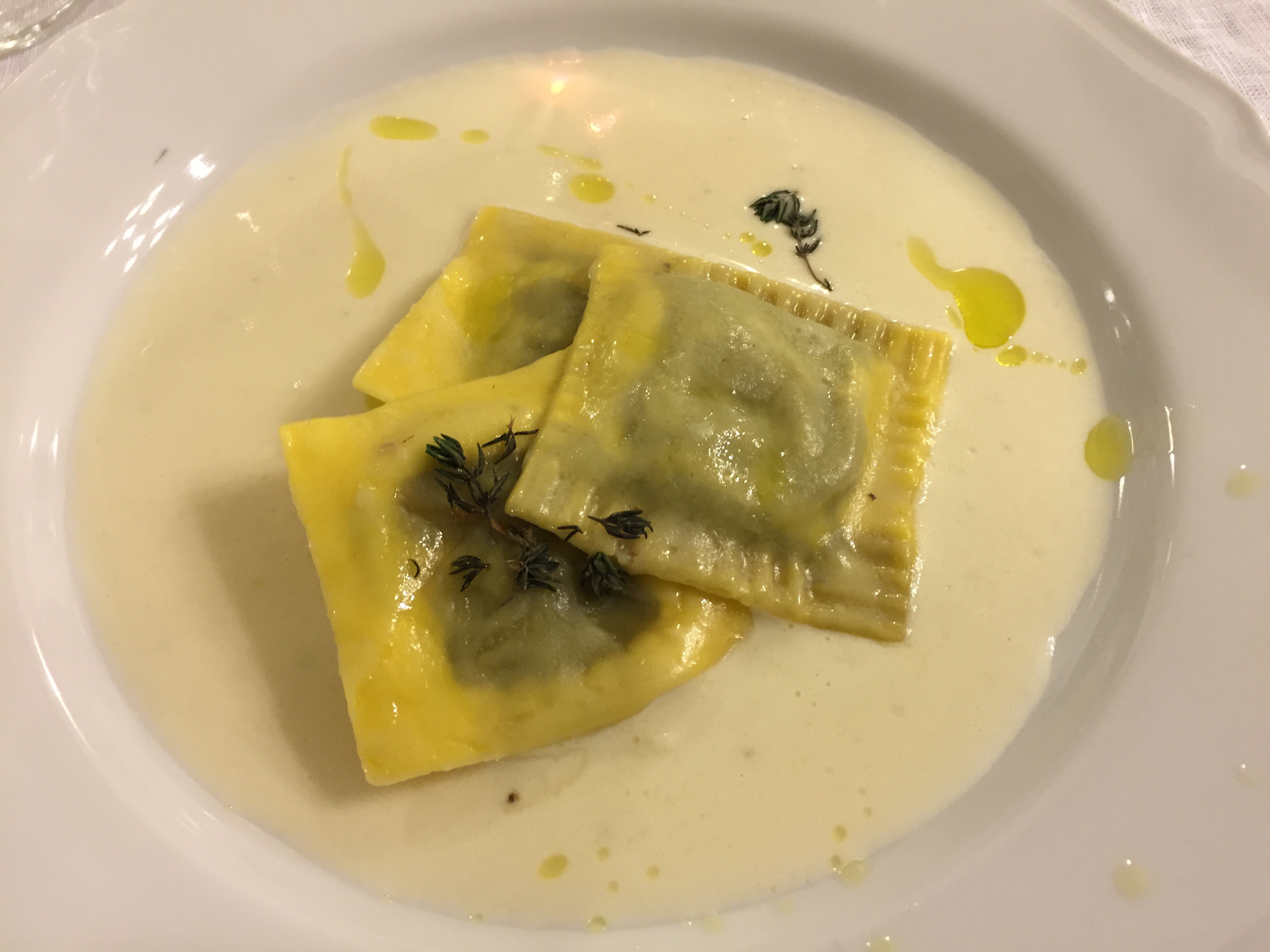 10.09pm: Asparagus risotto with a sprinkle of dark chocolate (70%). Chef Alberto has worked in fine dining restaurants in Italy and Austria.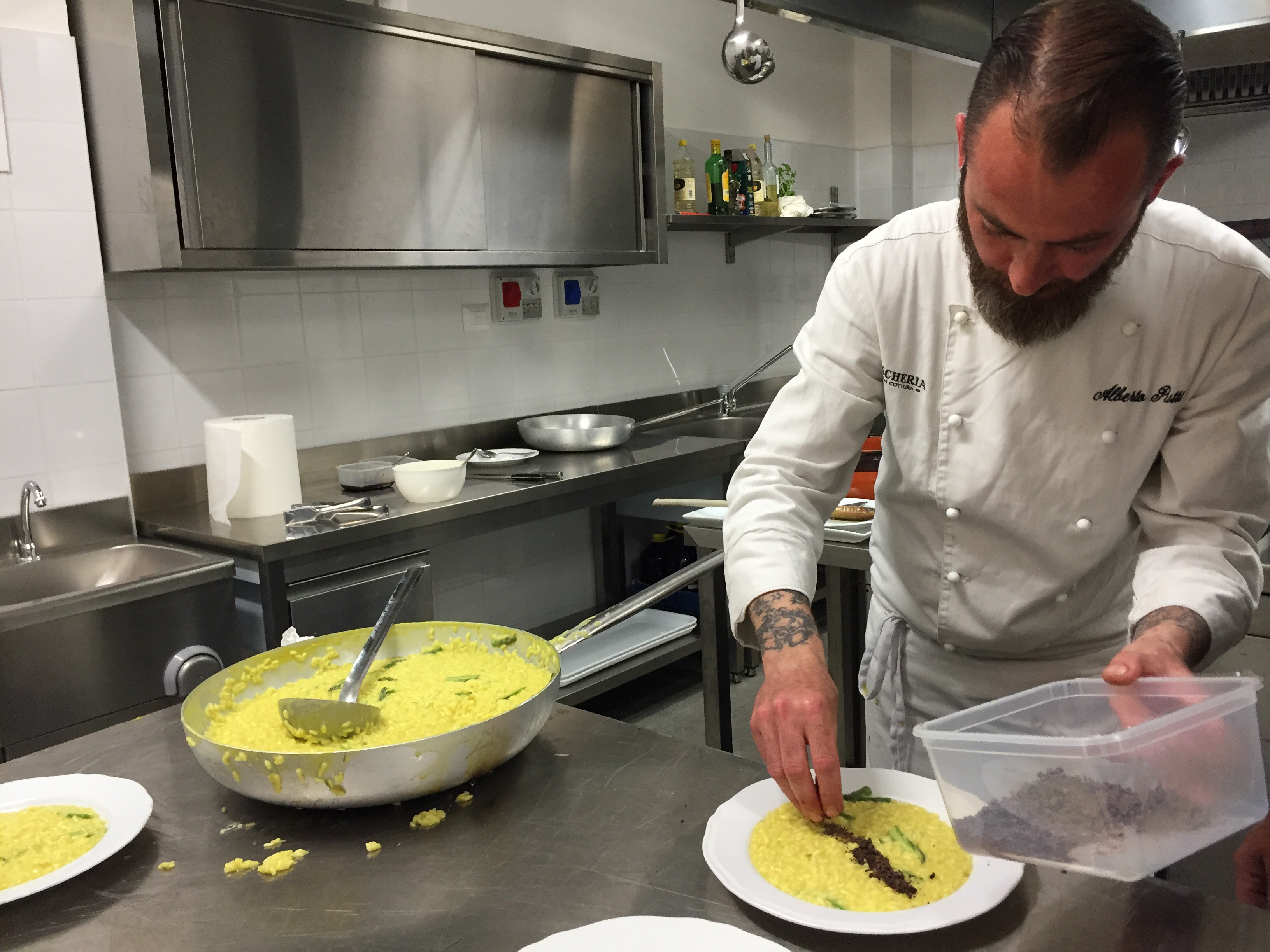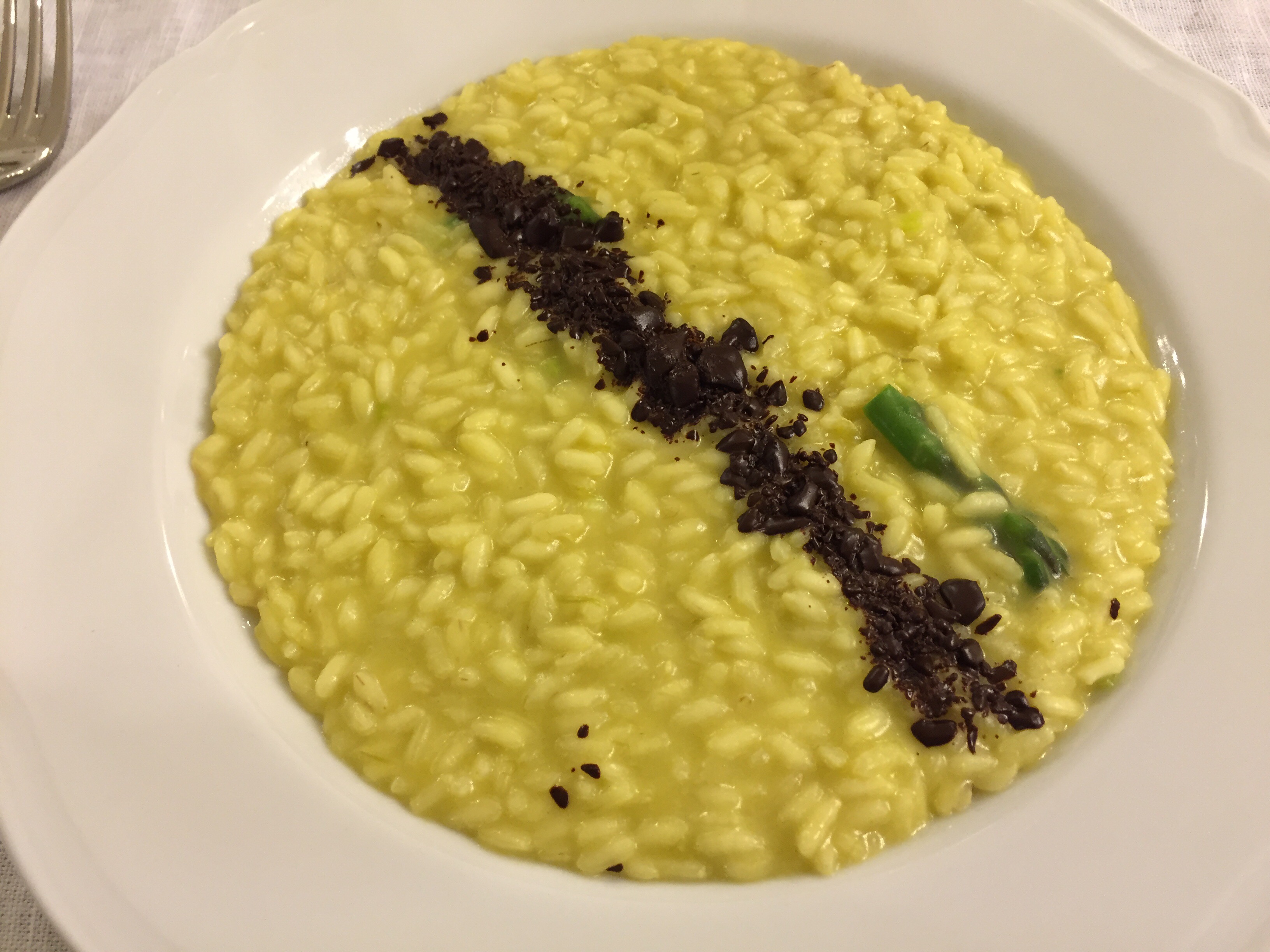 9.41pm: Beef tartare with dehydrated egg and panzanella salad in agrodolce.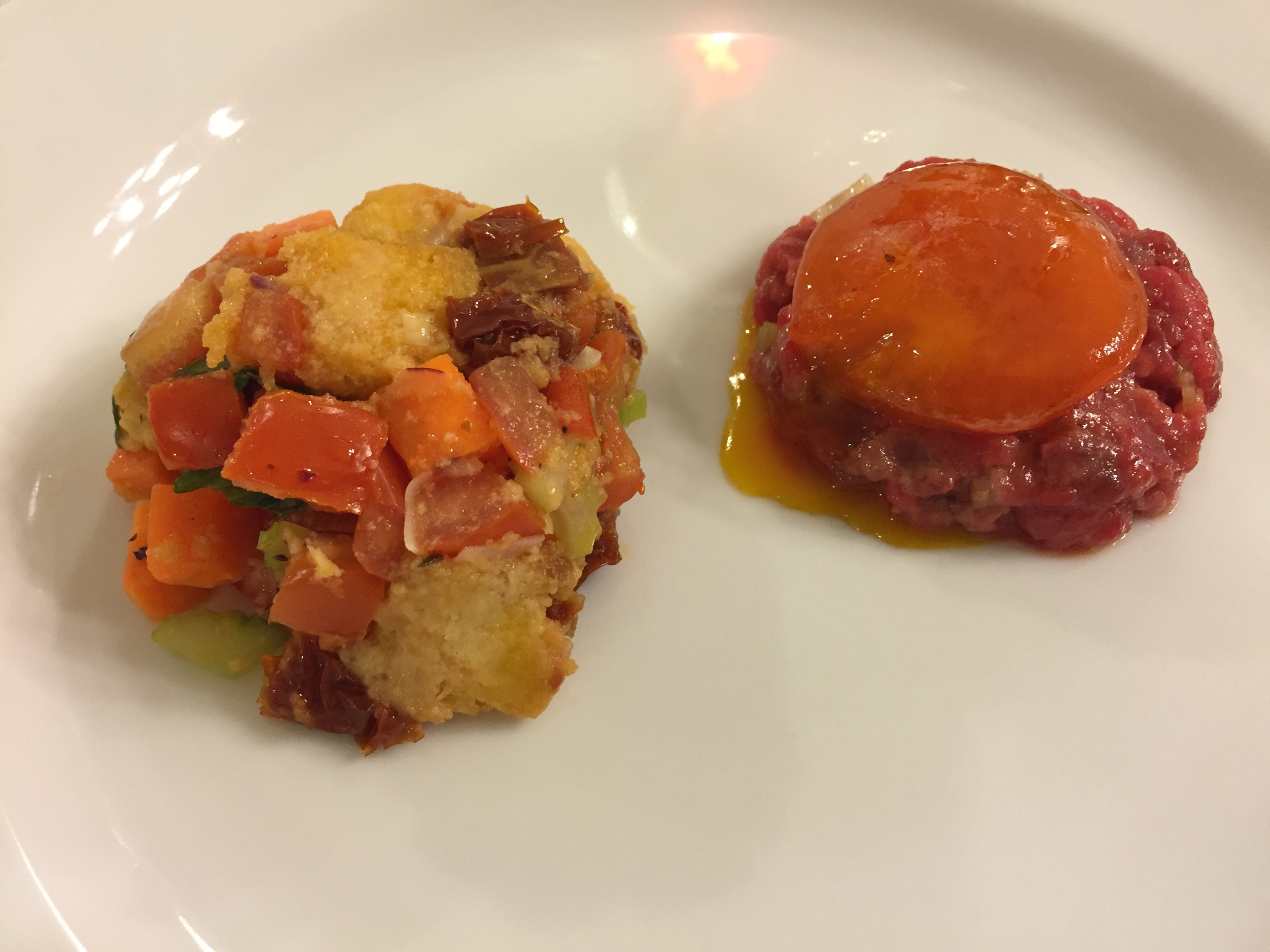 9.23pm: Beautiful appetizer called "finta burrata" (fake burrata), mozzarella filled with potatoes and artichokes.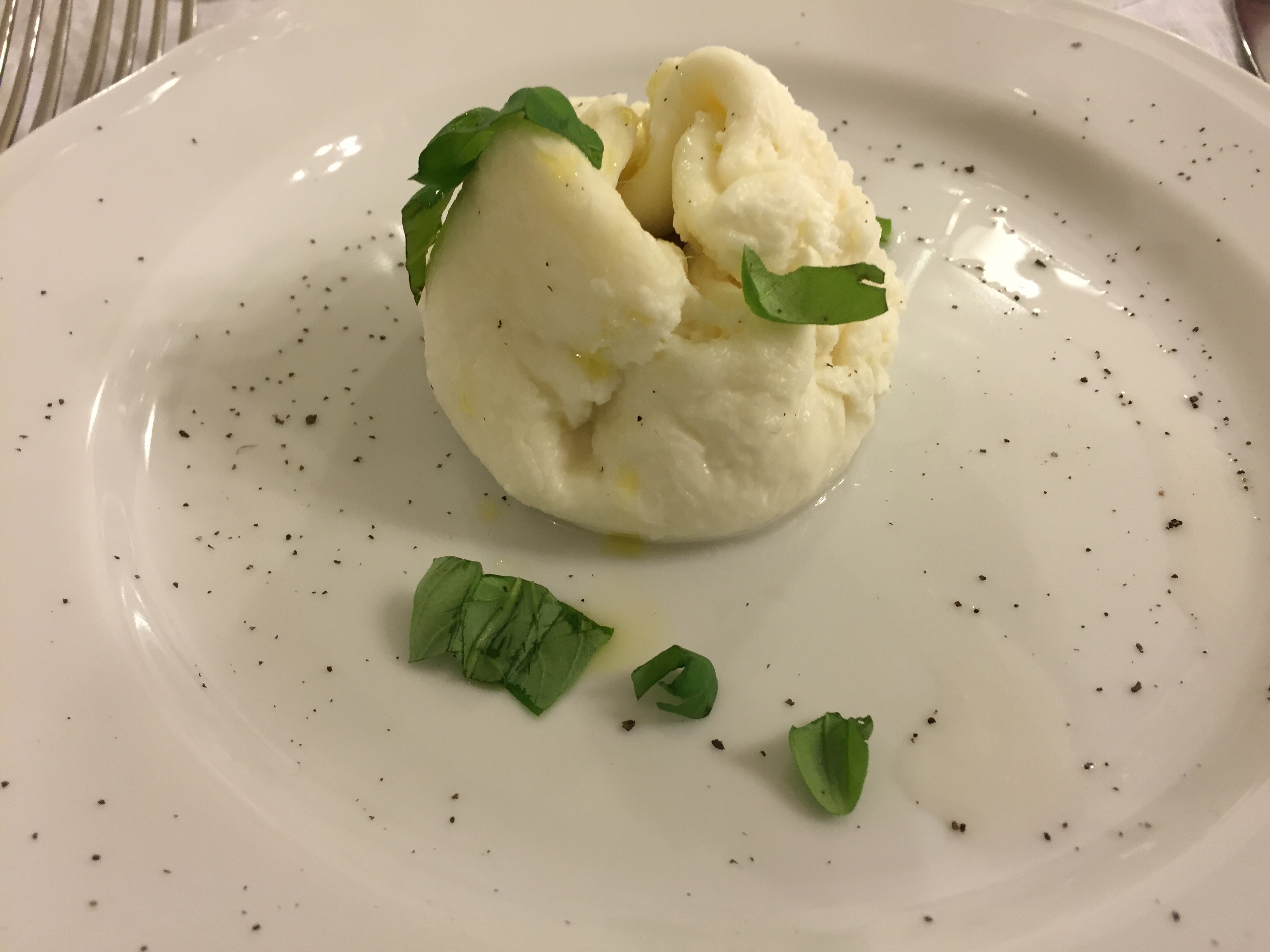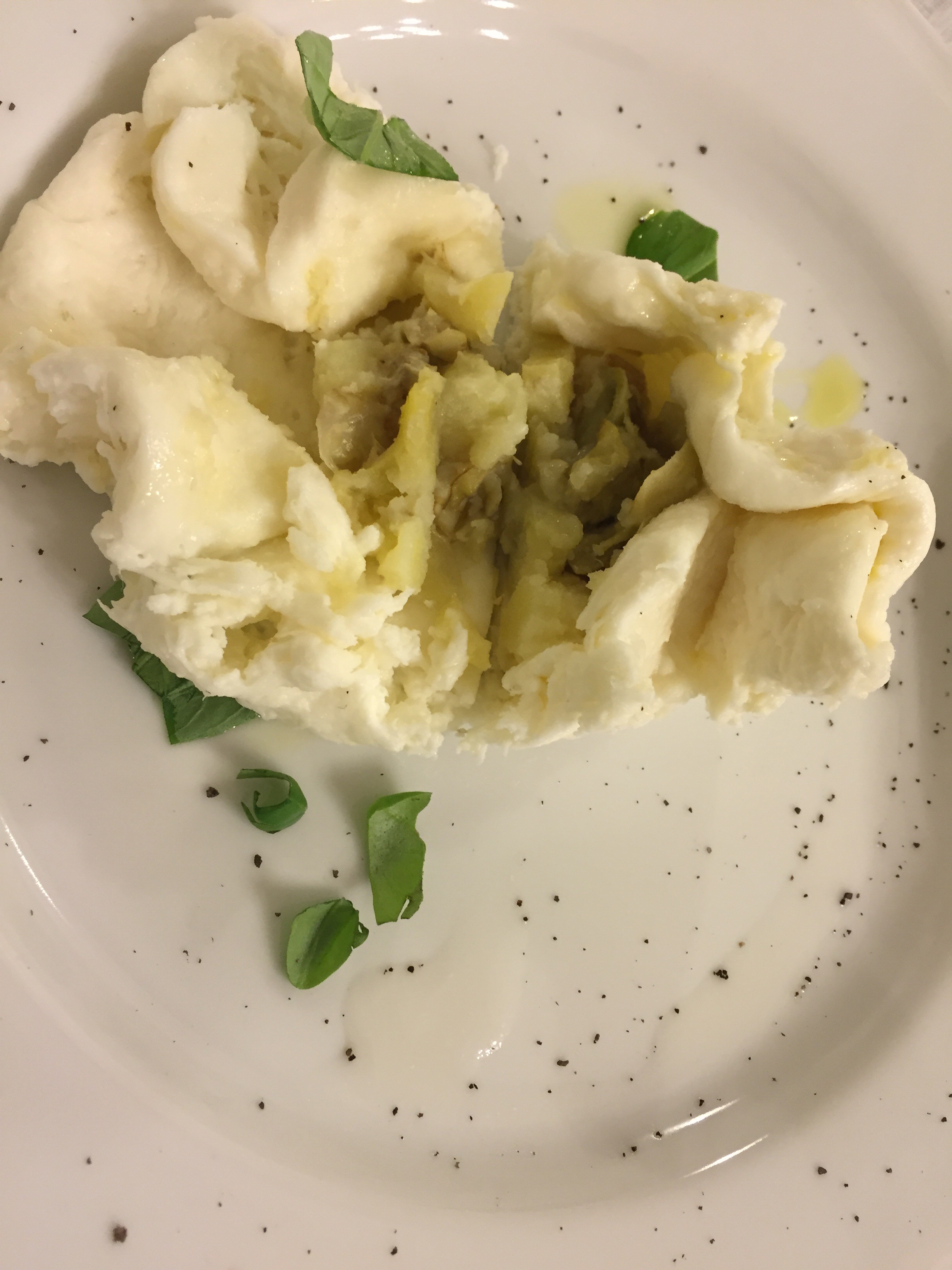 9.00pm: Ready for the dinner tonight prepared by Chef Alberto Butti in the masseria. Excited to taste the creative dishes he has cooked up.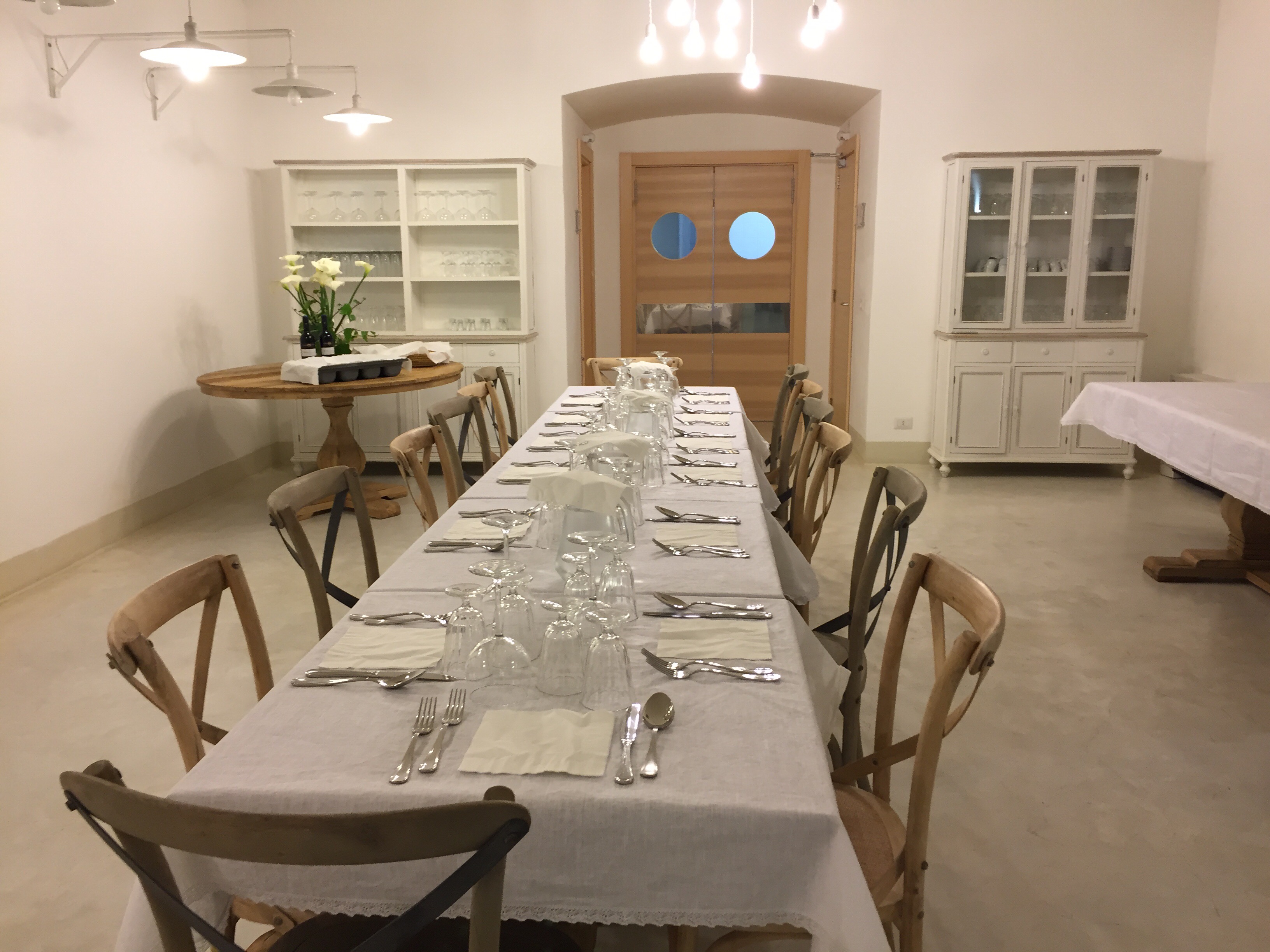 6.12pm: Taking a break in Otranto before heading back to the masseria.
5.23pm: Gelato time! And a glimpse of the sea. The water here is crystal clear.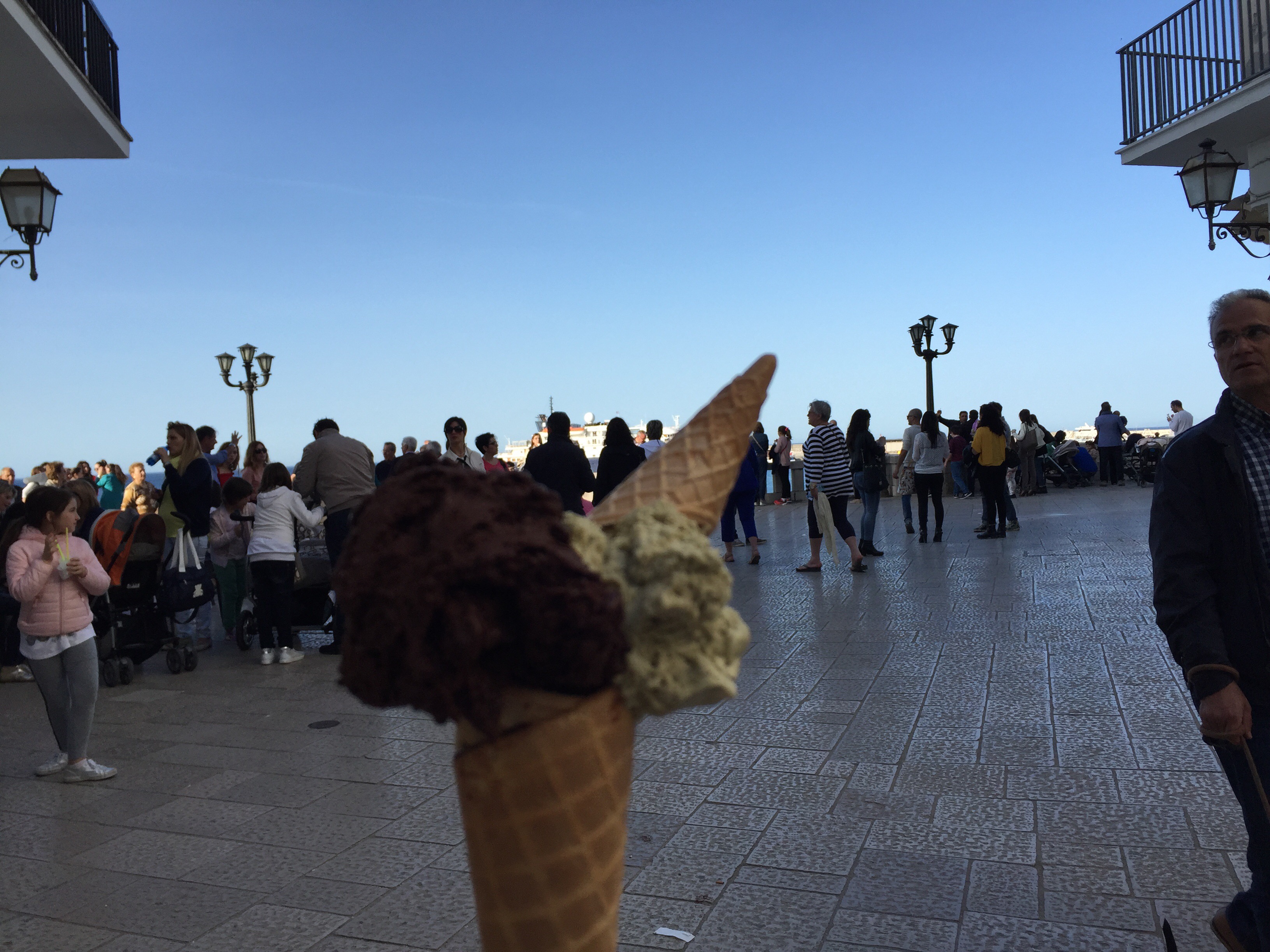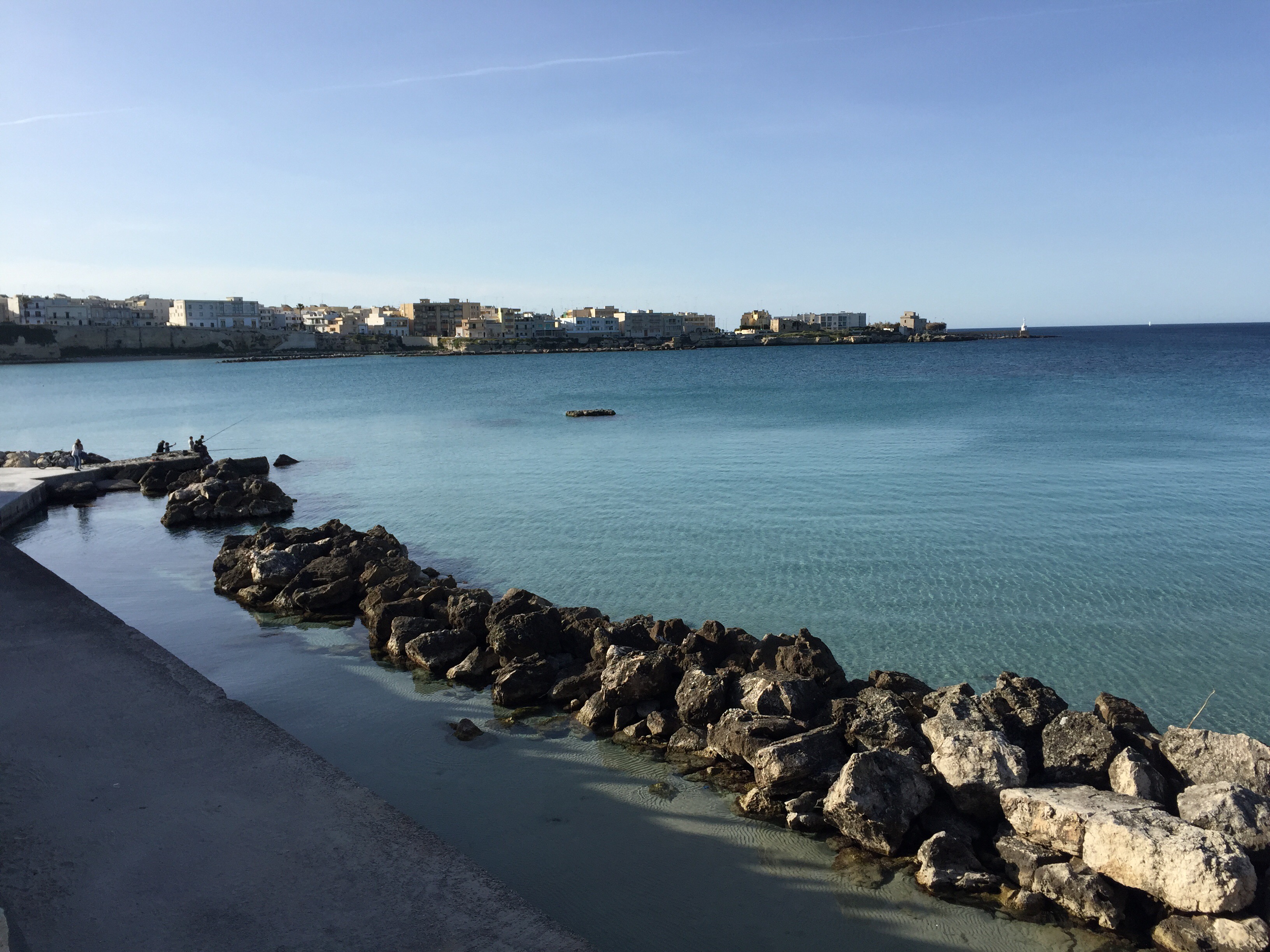 4.37pm: Visit to Otranto Cathedral with our guide Daniela to see The Tree of Life mosaic pavement filled with symbols and the side altar that houses the relics the 800 Martyrs of Otranto, who fought in the sack of the town by the Ottomans in 1480. It's also interesting to learn that the Cathedral is built on a Roman house (domus aurea).
2.30pm: Walking off lunch with a guided visit through the botanic garden. Our first stop was in the cactus section that boasts 2000 different varieties from all over the world. While some cactuses grow outdoors as they can adapt to the weather, others are kept in a greenhouse.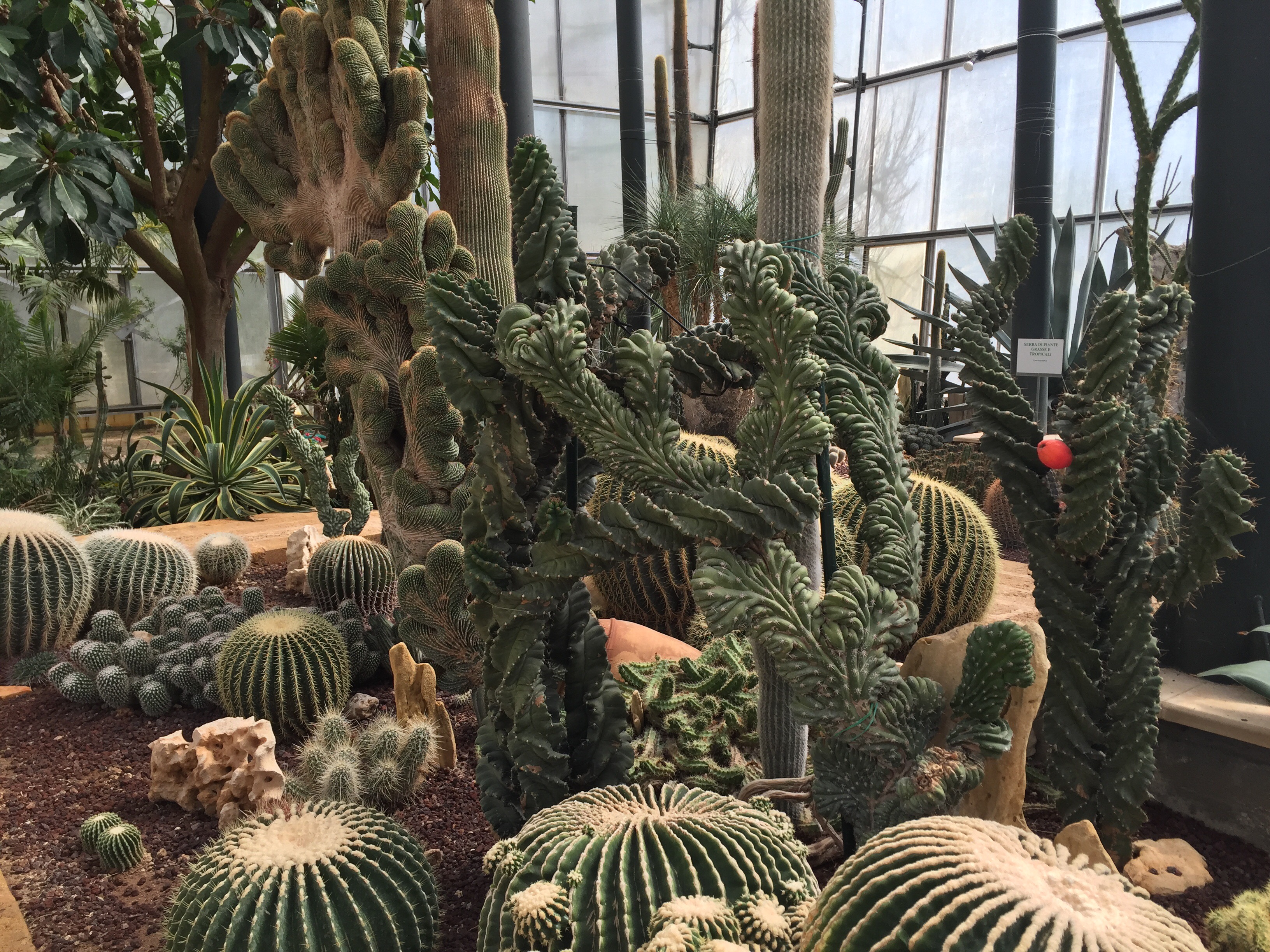 The owner inherited this vast 35-hectare garden in 1974 and the garden opened up to the public in 2000.
It has a natural pond, in addition to a variety of gardens: an Italian one, gardens with scented flowers, and even a secret one, where the rarest plants are grown. What's interesting is that they have an area where they are cross-breeding cactuses to create new hybrids. In addition, you'll also find animals on the grounds.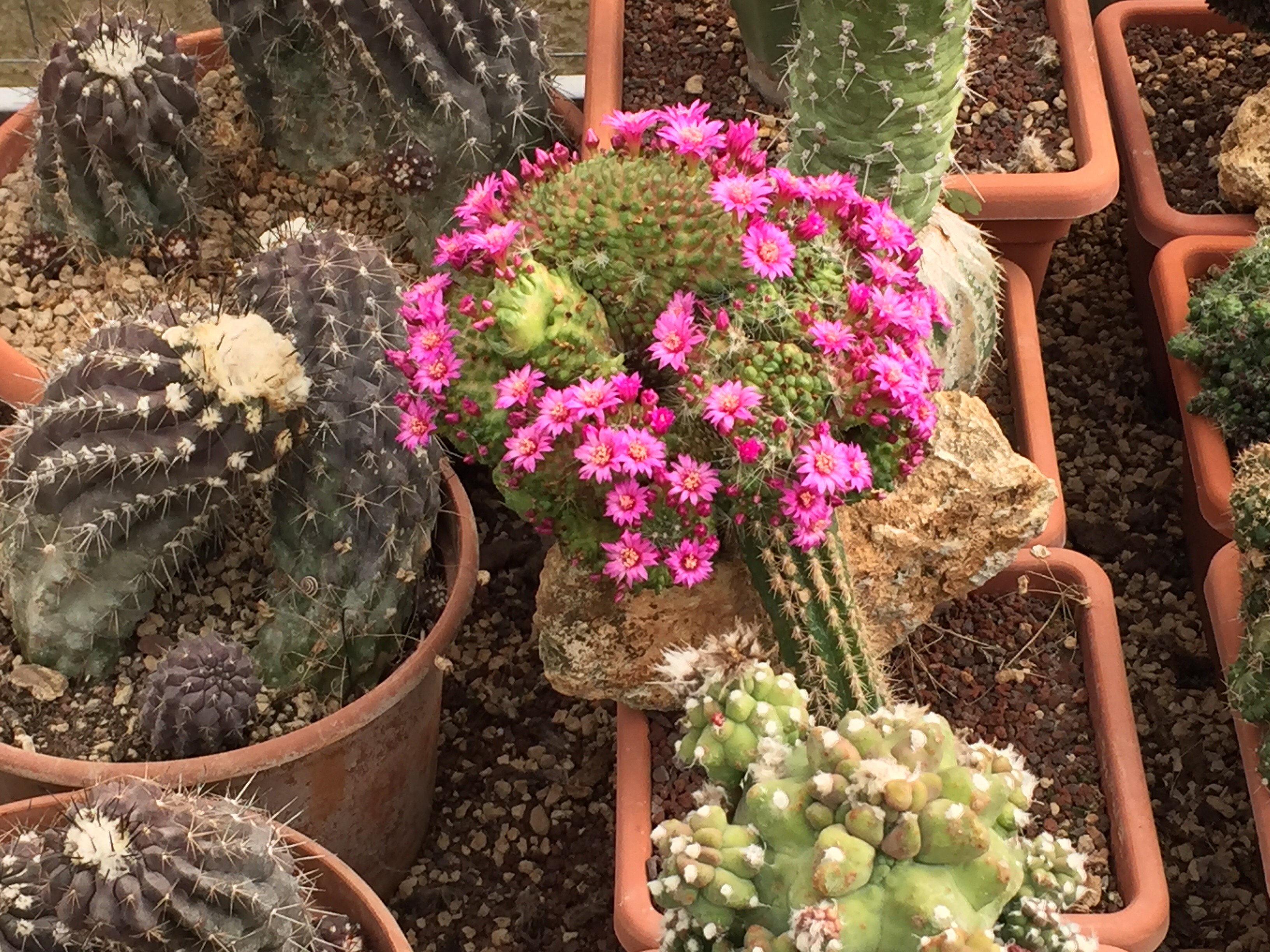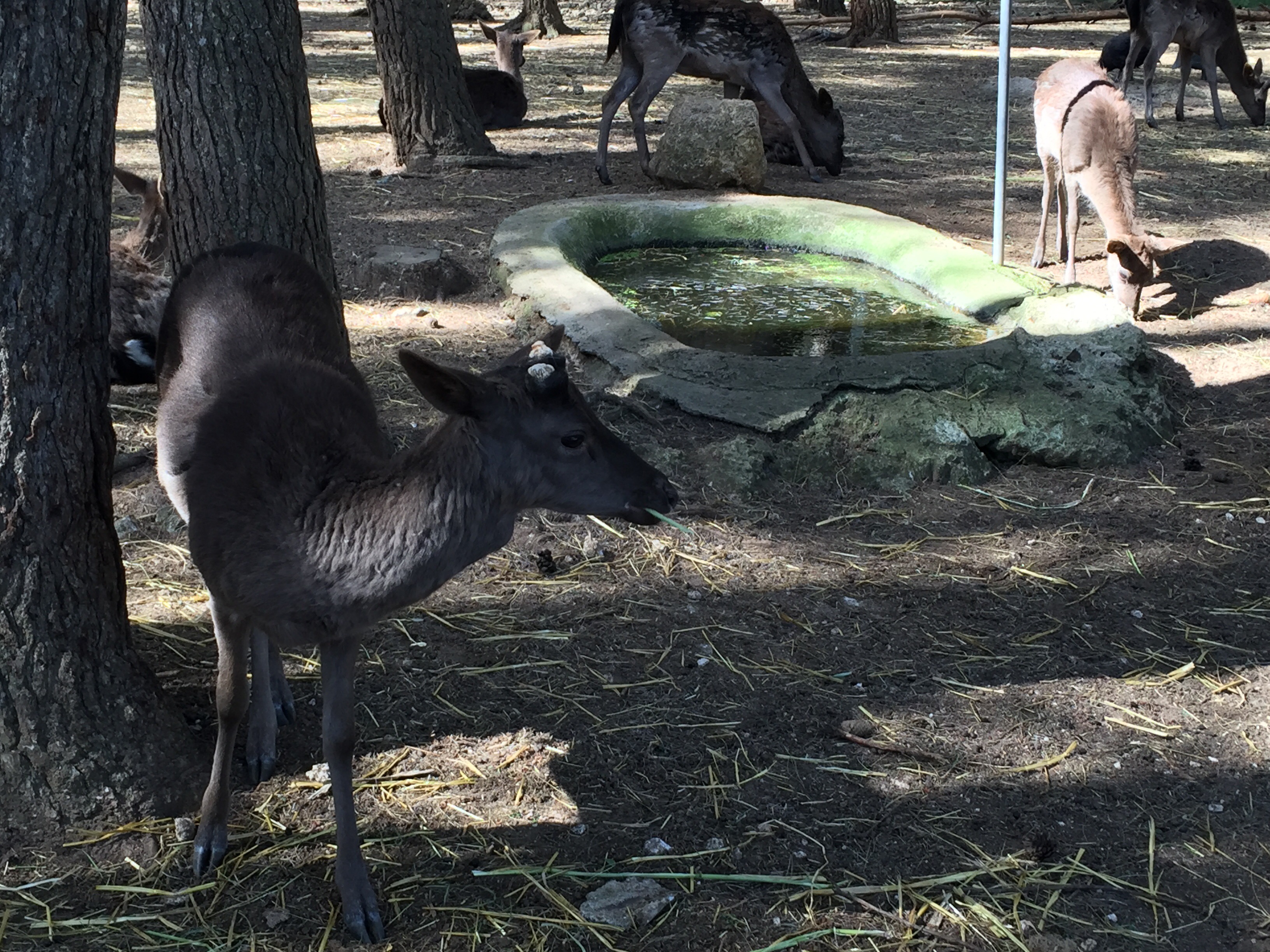 12.30pm: Sunday lunch at a botanic garden near Maglie. We had the whole deal: starters, two differents tastings of pasta, meat and dessert was semi-freddo served with some fruits.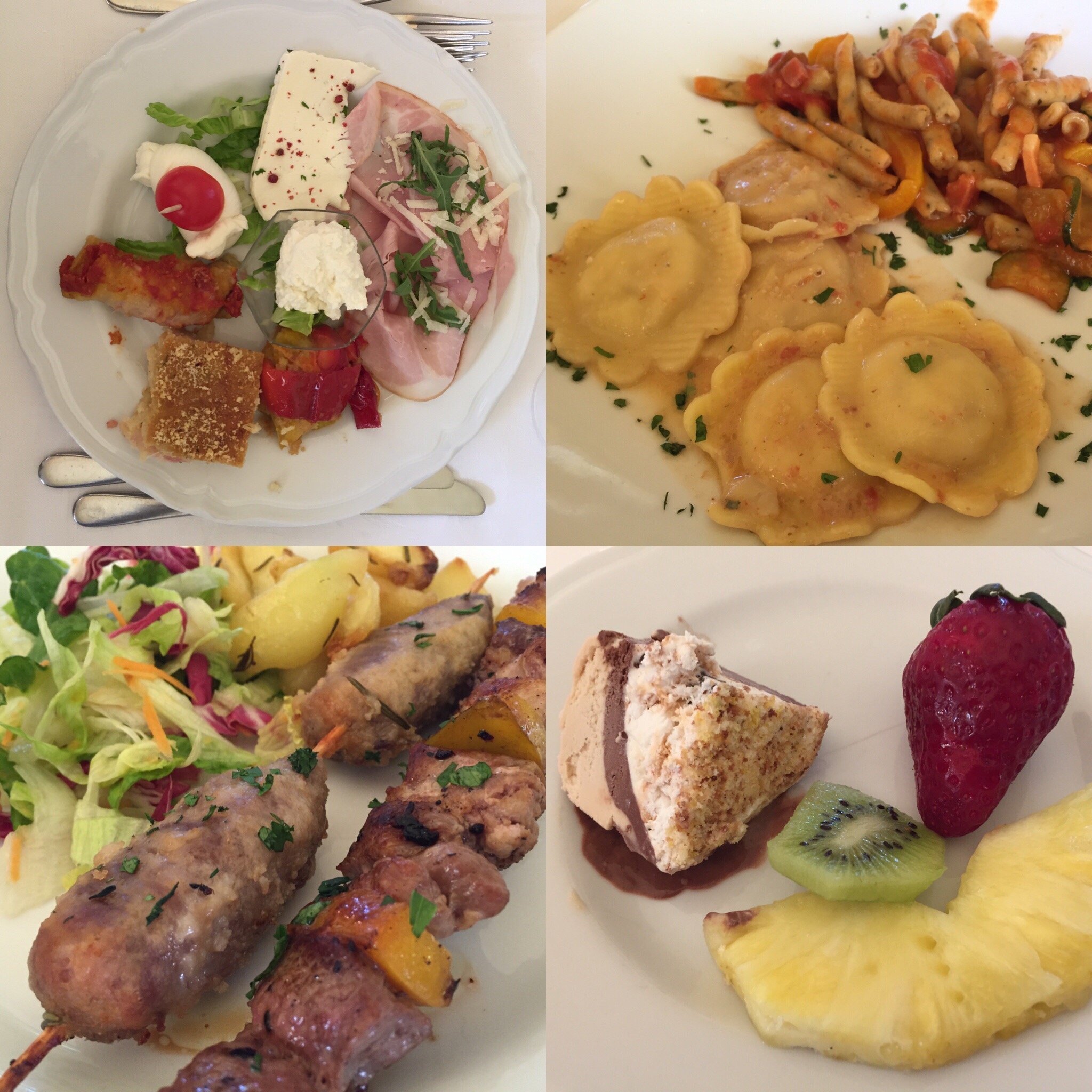 11.30am: It's not all food. A stop in the Church of St John Baptist in Martignano built in 1621. The walls are covered with "half fresco" in the second half of the 17th century with the upper section covered with a cycle of scenes from St. John the Baptist's life. The lower half are life-size paintings of Christ and the Apostles.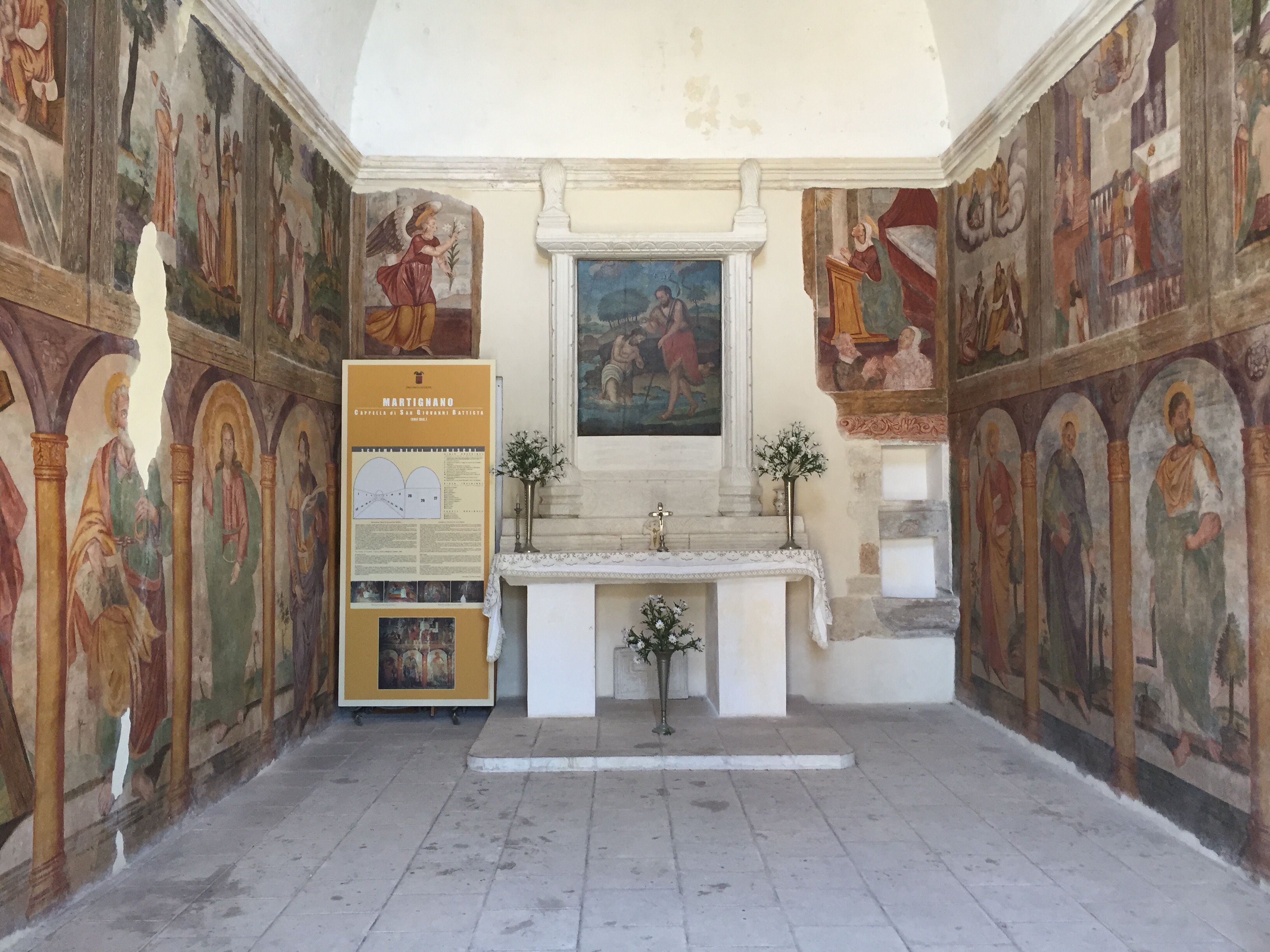 10.30am: In a olive mill in the town of Martignano dating back to the 15th century for olive oil tasting.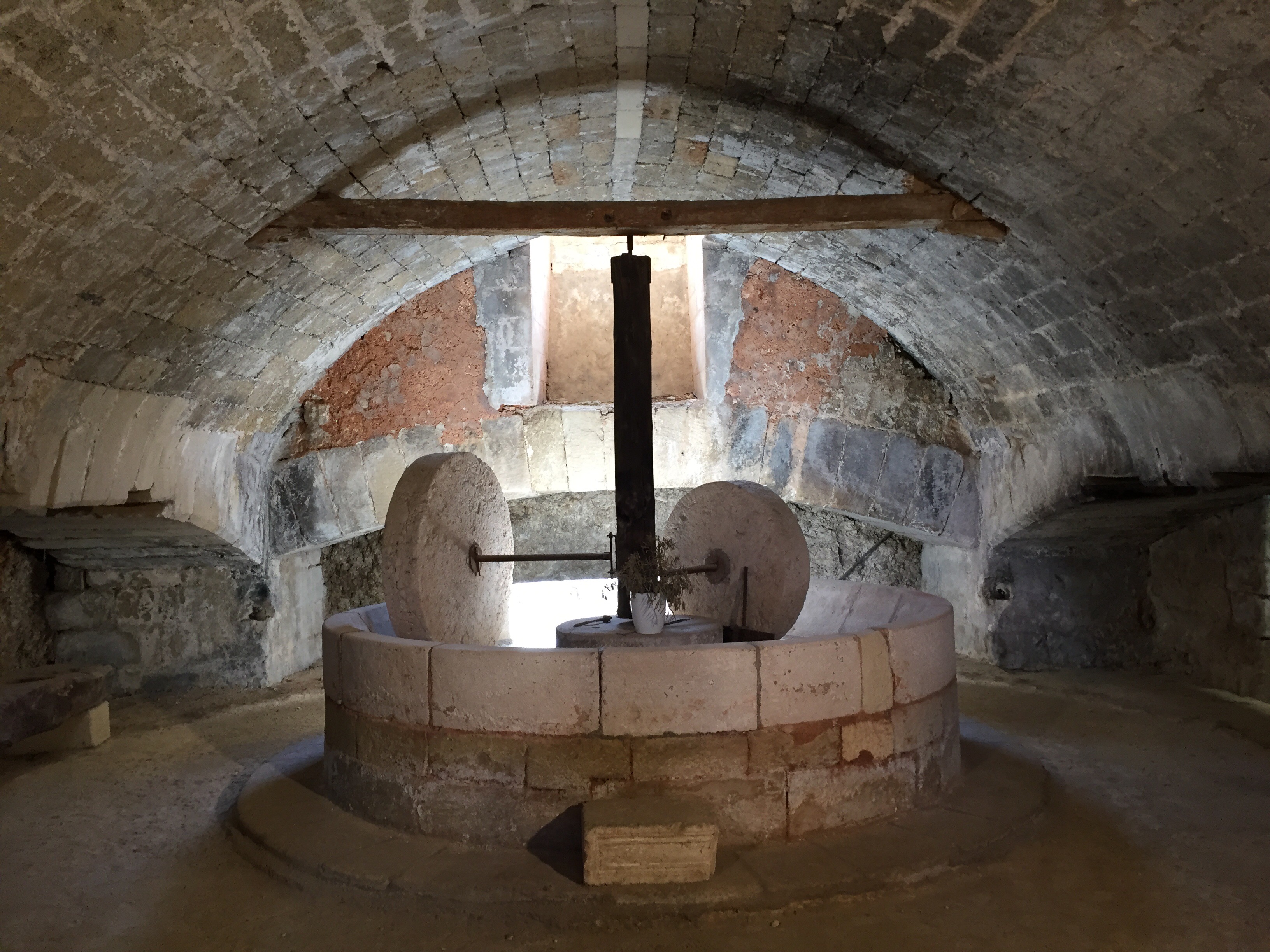 10.12am: Splash of colors in the countryside.
10.00am: We're ready to get going.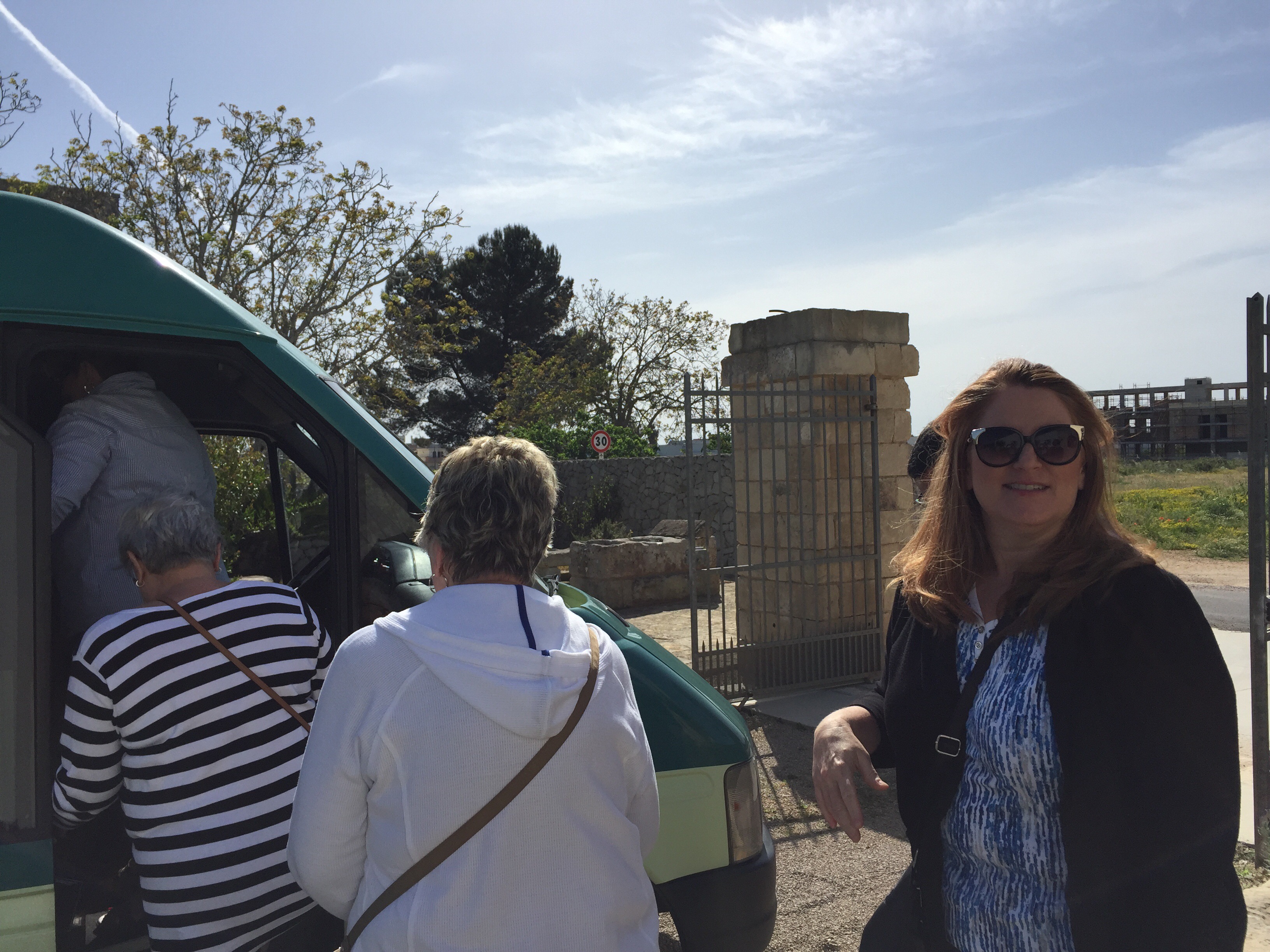 9.45am: Some of the lovely ladies in the group relaxing in the masseria after breakfast. A few minutes before we head out for the full day.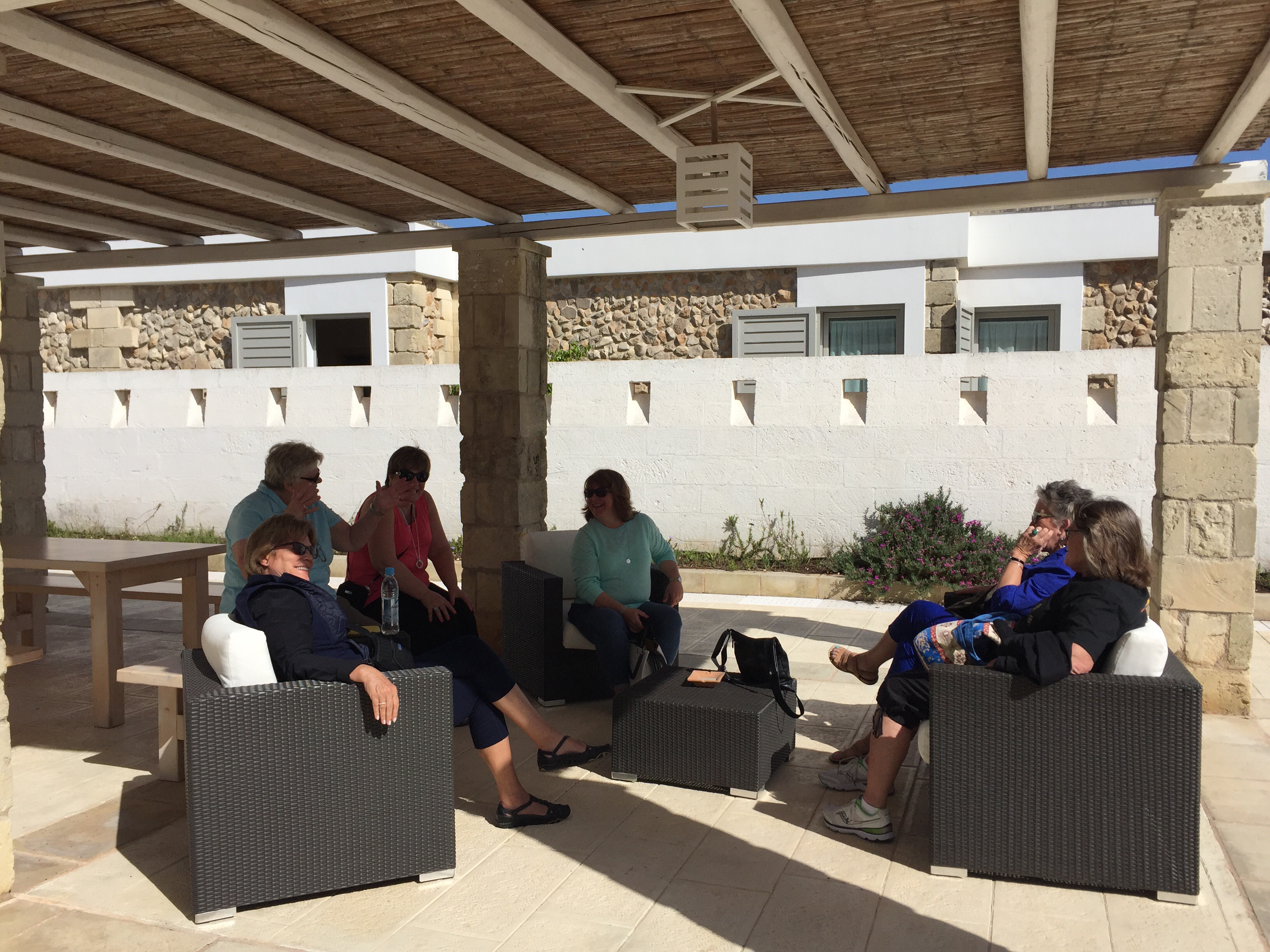 9.15am: After the welcome dinner last night, I'm trying to keep breakfast light. But those pasticciotto are calling my name. A bite or two won't hurt, right?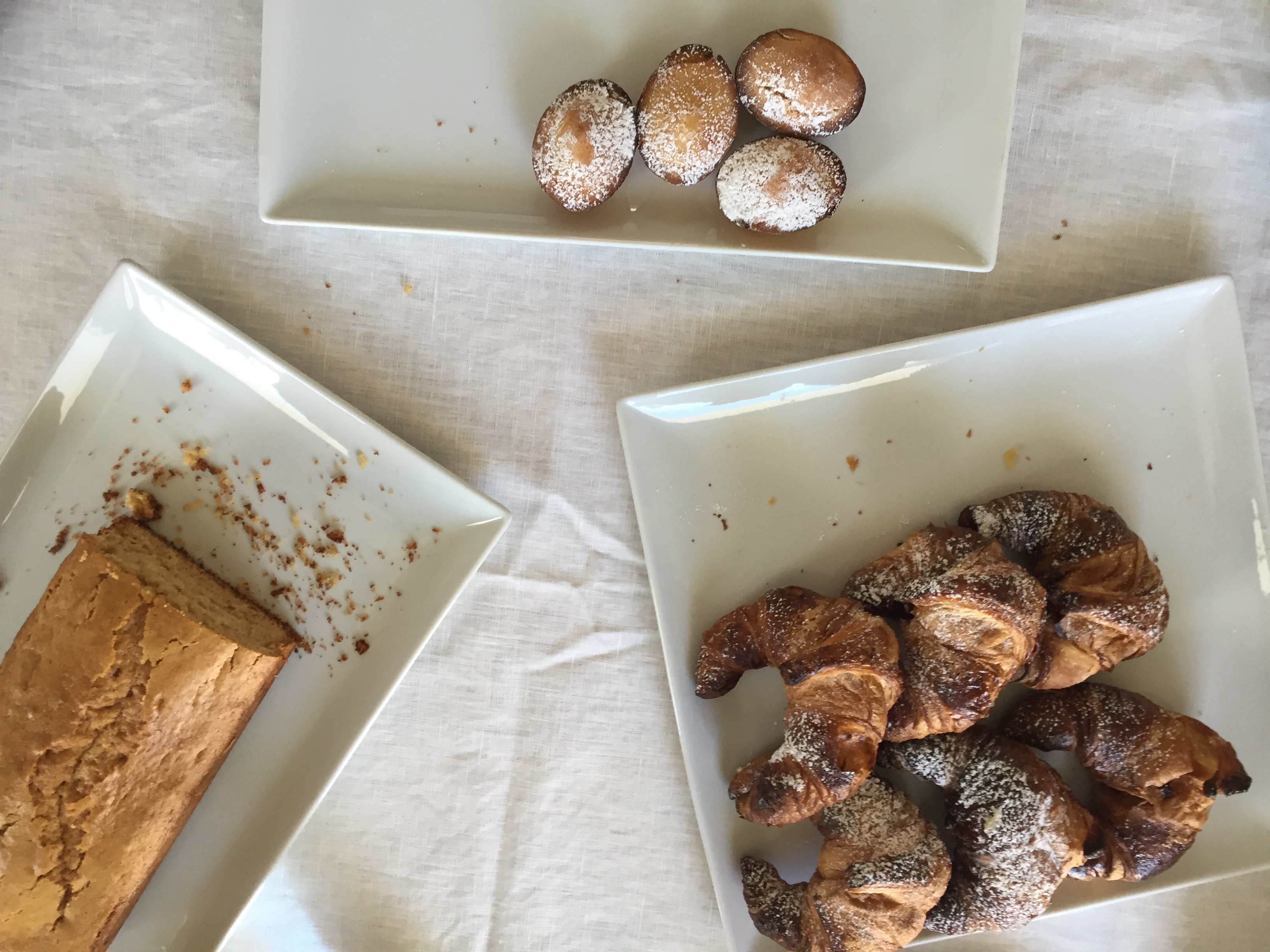 9.00am: Buongiorno and buona domenica! Love starting the morning on the premises of this beautiful masseria in Grecia Salentina.