By Lucia Hannau
Turin has been the chocolate heart of Europe since the 17th century. After the "discovery of the New World", the history of chocolate is strictly connected to Turin and Piedmont, where the very first hot chocolate, chocolate houses and chocolate spread were invented.
History of Chocolate in Piedmont and Turin
History scholars set the beginning of the love affair between Piedmont and chocolate in 1585 when Charles Emanuel I, Duke of Savoy married Catherine, daughter of Philip II of Spain because it was through the Spaniards and their colonies that chocolate arrived in Italy.
However, Turin has been the European chocolate capital since 1678 when, upon royal permission, the very first chocolate house – serving hot chocolate, opened. By the end of 1600, Turin produced about 750lb/350kg of chocolate a day, the majority of which were exported to Austria, Switzerland, Germany and France whose inhabitants had quickly got bitten by the chocolate bug!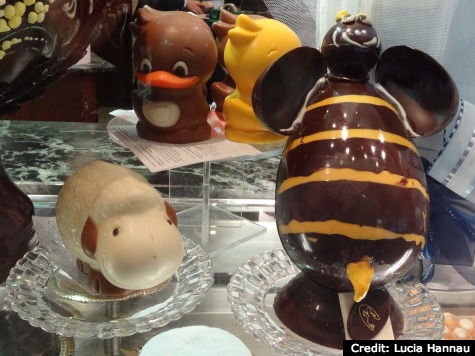 At the end of the 18th century, in Turin, Mr Doret invented the first chocolate as we know it today, the tiny one served with coffee or that quick bite that sweetens our life. By the 19th century the European chocolate tradition was well rooted in Piedmont and Turin, where most Italian chocolates were produced. In fact, in 1802, a Turin resident named Bozzelli even invented a machine to work the cocoa paste and mix it with vanilla and sugar.
The shortage of cocoa due to the Napoleonic war pushed the Piedmontese chocolate makers to be creative and experiment with new textures and flavors. By simply adding the local hazelnut meal to their chocolates, gianduiotto (named after the Commedia dell'Arte character symbol of Turin: Gianduia), the traditional Turin chocolate, was born.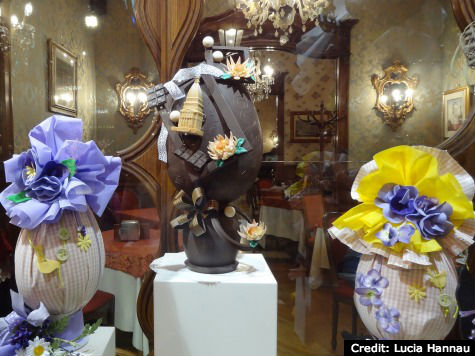 In 1826, Pier Paul Caffarel started his industrial chocolate production thanks to a new machine that could produce up to 300kg/660lb of chocolate a day and this is one of Turin's chocolate brand you can still buy worldwide.
The super delicious golden wrapped giandiuotti we buy today were first produced in Turin in 1852 by Michele Prochet who mixed cocoa powder with toasted chopped hazelnuts; like Prochet, all major chocolate makers such as Stratta, Talmone and Baratti were all born in Turin during the 19th century.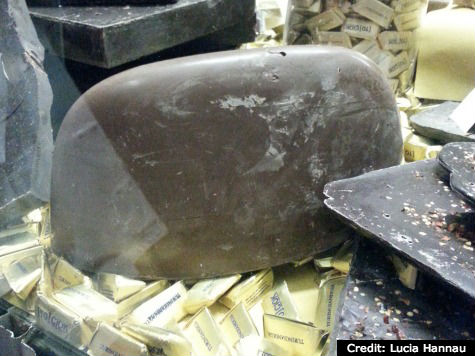 Finally, in 1946 in Alba – a.k.a the white truffle hub in Piedmont, Pietro Ferrero "casually" invented a gianduia chocolate spread. The legend has it that Pietro, a pastry chef, decided to sell a few pounds of a chocolate cream to make snacks for the school children.
However, the hot weather melted the cream which became so popular, and it was Nutella by this son. From 1964, Nutella became the new top selling commercial product that gave Ferrero Co. and Alba a place in the hearts of all the chocolate lovers worldwide.
Chocolate in Piedmont and Turin today
Today, Turin and Piedmont produce an astounding 40% of the total Italian chocolate produced, and that translates to 85,000 tons of chocolate a year! Each traditional Turin chocolate maker is famous for its specialties.
Peyrano in Corso Vittorio Emanuele II for its over 60 different types of chocolates; Baratti & Milano with its historical café in Piazza Castello, for its pralines and cremino chocolates; Pfatisch where you can still see the old machinery used to work their chocolate in its historical headquarter in Via Sacchi. Outside Turin, you will also find other chocolate factories like: Caffarel, Streglio and Feletti.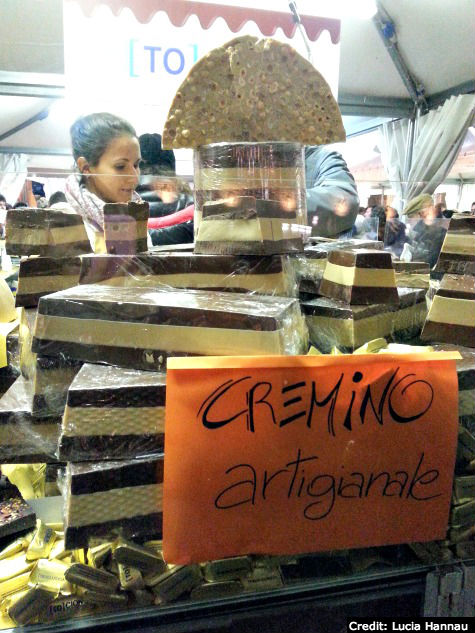 In Turin and Piedmont, each time of day and season has its chocolate specialty:
–  In the morning: a glass of bicerin or little glass in the Turin dialect, a hot drink made of coffee, chocolate and cream that used to be served in the 18th century coffee houses and savored by the local intellectuals who sipped it while discussing the Enlightment topics. Remember to visit the historical Al bicerin café in Piazza della Consolata for the perfect sip!
–  In the afternoon: a rich velvety hot chocolate to remind us of how the royals enjoyed their cold seasons.
–  On hot summer days: a COLD "hot chocolate", a fantastic invention for all the chocoholics who can't live without the liquid intensity of hot chocolate yet need to cool down when it's hot outside.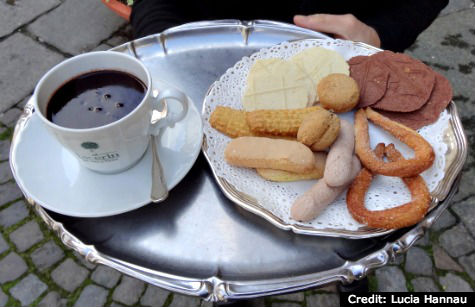 Not to mention the "evergreens", those chocolate items we can enjoy all year round such as:
–  Chocolate gelato and chocolate+hazelnut paste gelato: in Turin, chocolate gelato is particularly creamy, rich and tasty. Turin has a long tradition in creamy flavors and thus, all chocolate and nuts flavors are a natural local creation you'll find in any local gelaterias;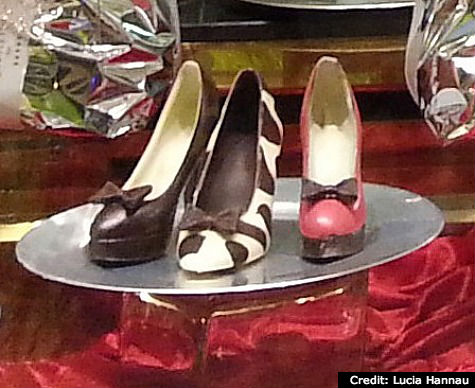 –  Chocolate sculptures, pralines, cremino, shot glasses and even shoes: just think of a shape and you'll find it in a chocolate form!
–  Gianduiotti, the typical Turin chocolates that keep the dollop shape of the chocolate placed on the cookie sheet by the chocolate master and are then wrapped in gold foil!
Because Easter is in the air we can't forget about our amazing humongous and artisanally made chocolate Easter eggs. Over here you'll find them of many chocolate variants, sizes and colors! And if Easter wasn't enough of a chocolaty feast, remember you can visit:
–  the Gobino chocolate factory where you can see how this historical Turin family of chocolate makers has been producing its chocolate over the centuries. Following one of the Gobino's Oompa Loompas through the factory you'll feel like Willie Wonka and will even get the chance to savor their newest creations! Here's a video to give you a glimpse of what goes on behind-the-scenes.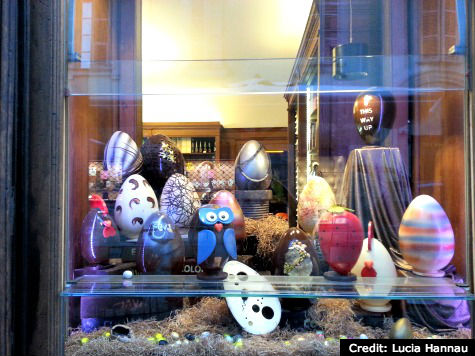 –  CioccolaTO the Turin Chocolate Festival at the end of November: a 10 day event where chocolate in all its possible and even unimaginable forms is the royal protagonist!
Need I say more? Come to Turin and get ready to savor the most royally luscious chocolate you'll ever find! Still not convinced, maybe this video will have you packing your bags.
Author's Bio: Lucia Hannau was born and raised in Turin, Italy. She is the chief organizer of Turin Epicurean Capital an international food lit event to share Turin and Piedmont goodies. For the latest updates on this event, follow them on Facebook and Twitter.