Ottavio is from Carovili, near Agnone. When I mention his name Giovanni looks at me, puzzled and says 'who?" "That guy that hunts truffles," I say.
"Oh him, he's from Carovilli", says Giovanni. Ottavio has lived in Agnone for at least a generation but he'll always be from Carovilli, as will his children. That's the way it is here. (Di Nucci the master cheese makers, have lived in Agnone for 3 Generations, but they're from Capracotta)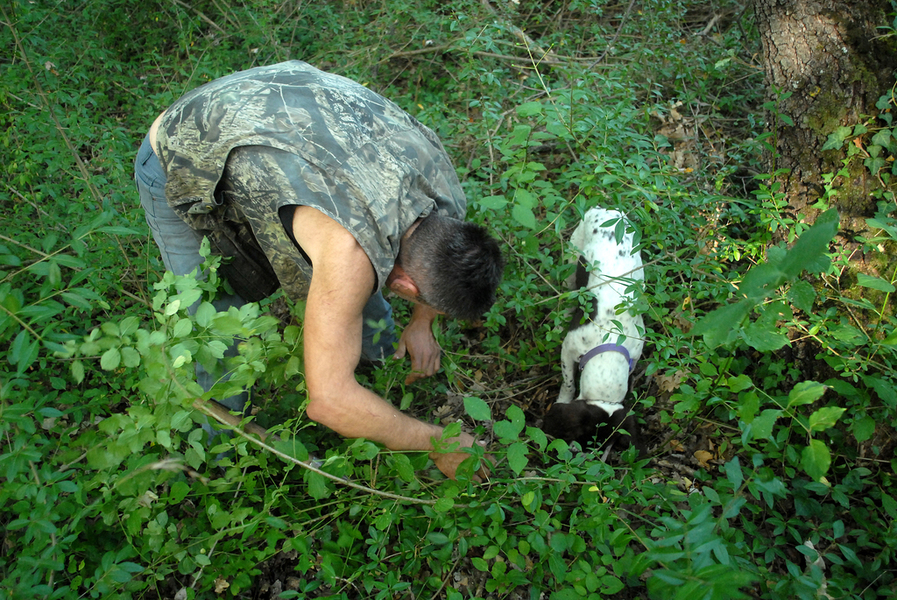 With his very well trained dogs, Eva and Kira, and a special licence in his back pocket, Ottavio goes out every day in the season – May to the end of August and then mid October till the end of January.
The dogs have regular checks and are pristinely healthy – they take the truffles in their mouths, so they can't be sick or ailing. Eva is a springer spaniel, her baby, Kira is mixed breed.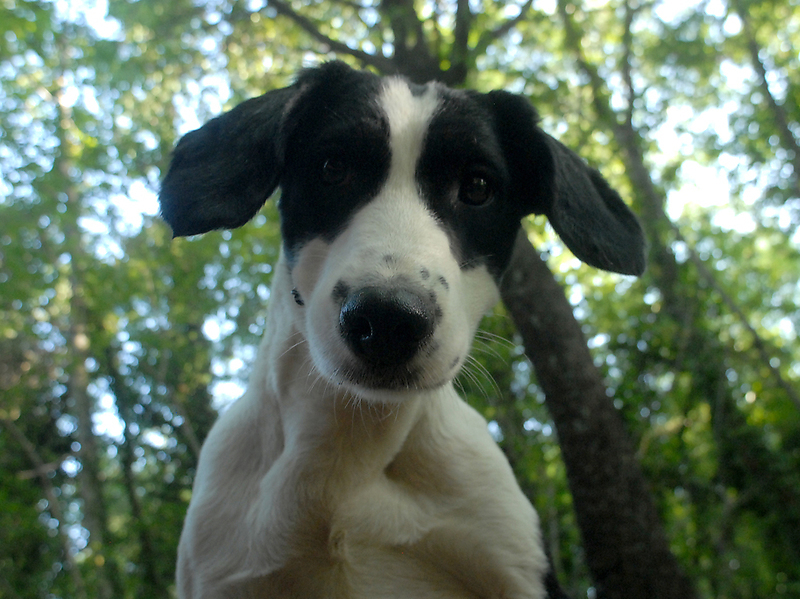 Eva is very experienced and did most of the hunting, Kira's still learning. It takes 4-5 months to train a dog and practise is key.
We went out at 6am when dawn was just breaking, but Ottavio had already been out earlier with a head-lamp, and had a fair haul. Truffles are found in patches, close to large trees, but with little or no groundcover.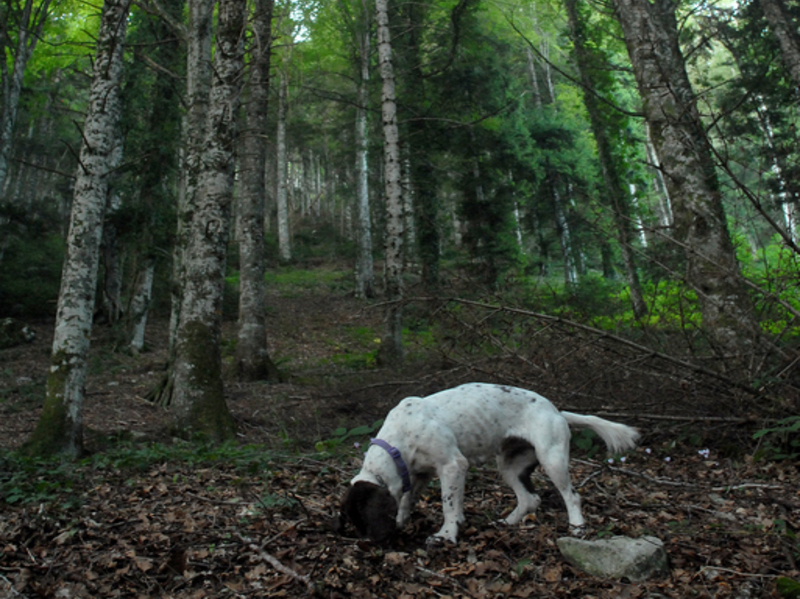 It was a beautiful day once the early chill wore off and lovely to get deep into the woods. One or two of Ottavio's favourite spots had been 'done' when we got there, probably not by another pro, just someone out looking for a seasonal flavour for his pasta.
Molise is the second biggest producer of truffles in Italy and these are prized. The most common type is scorzone, which grows both in winter and summer. The bianchetto grows between January and March.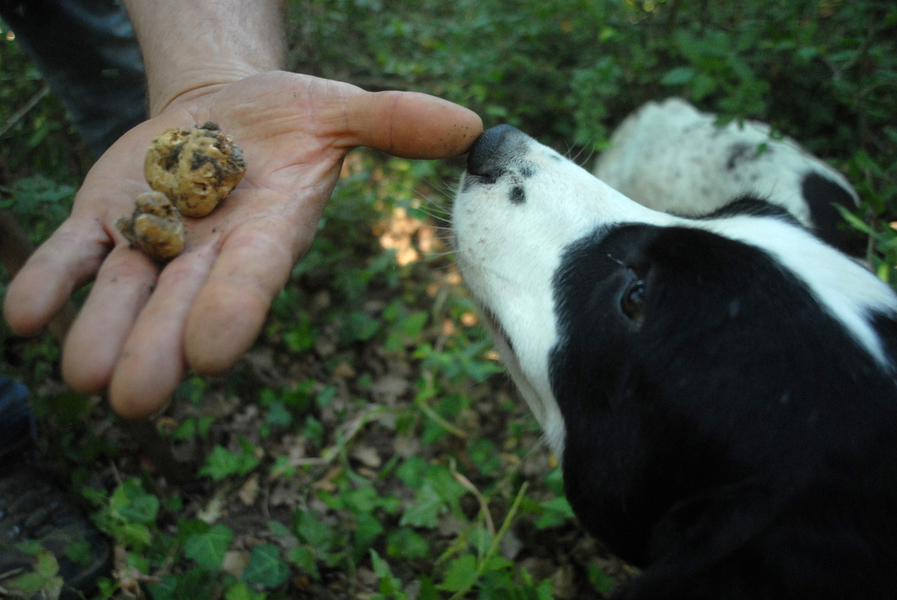 The two most prized varieties are Nero preggiato and Bianco, which grow between October and February, and the dogs know just where to find them. Scorzone sit just below the surface of the soil, but the bianco are deep and can take some digging; sometimes so deep it's incredible they find them at all.
These woods have suffered a lot of tree felling, not good for truffles, and Ottavio now has to go deep into the woods. Scorzone fetch about €1000 per kilo, but they don't weigh much, so that requires a fair haul.
The bianco, much rarer, fetch around €4000 per kilo, but that's not to say the scorzone are inferior, most chefs prefer them.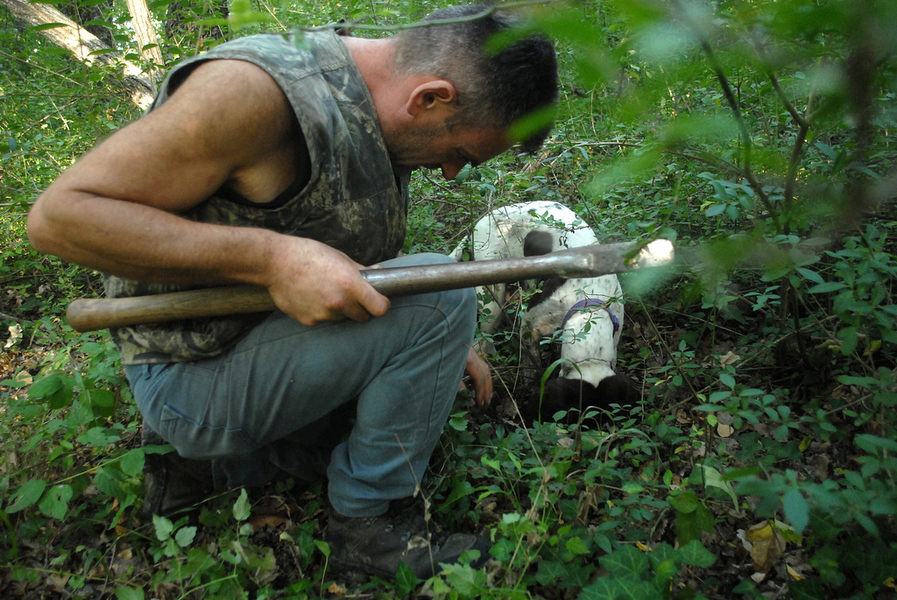 Ottavio's truffles get sold to restaurants – there is quite tight regulation, and you can't just sell them anywhere.
A lot of Molise's truffles get made into the delicious crema or olio di tartufo, and other types of pasta sauces. There's nothing lovelier than taking a fresh truffle, wiping it gently clean and shaving over a bowl of fresh home-made pasta!
Author's Bio: Live and Learn Italian http://liveandlearnitalian.com/, language courses in a small town in Molise where English is not spoken, so practising the language is key. We discover the history and traditions, cook with the locals, and explore seasonal activities and festivals. Stay in family-run homes and learn with fully qualified teachers.