I admit I didn't know much about Molise before my recent trip and it is one of the few regions in Italy that are still unexplored. Few are aware of this region and most travelers, even frequent travelers to Italy, will often give you puzzled look when you mention Molise, not quite sure where to place it on the boot. Its mystery is precisely what makes Molise special – a region where you'll uncover its raw beauty, quaint towns, and heartfelt hospitality.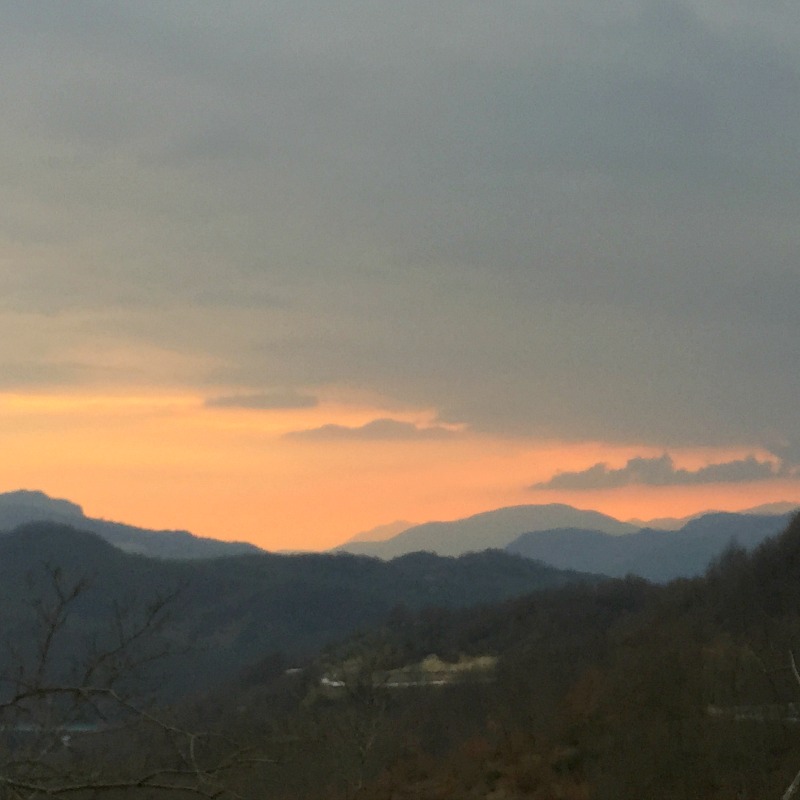 So what took me to Molise? Fate, I'd say.
When I heard about the Transiberiana d'Italia, a historic train that took you on various excursions in Abruzzo and Molise throughout the year, I had originally planned on taking the "snow" route through Abruzzo. That route, as it turned out, was highly popular and sold out within days. That left me with the next option, a 260 km round trip ride from Isernia, Molise to Sulmona, Abruzzo.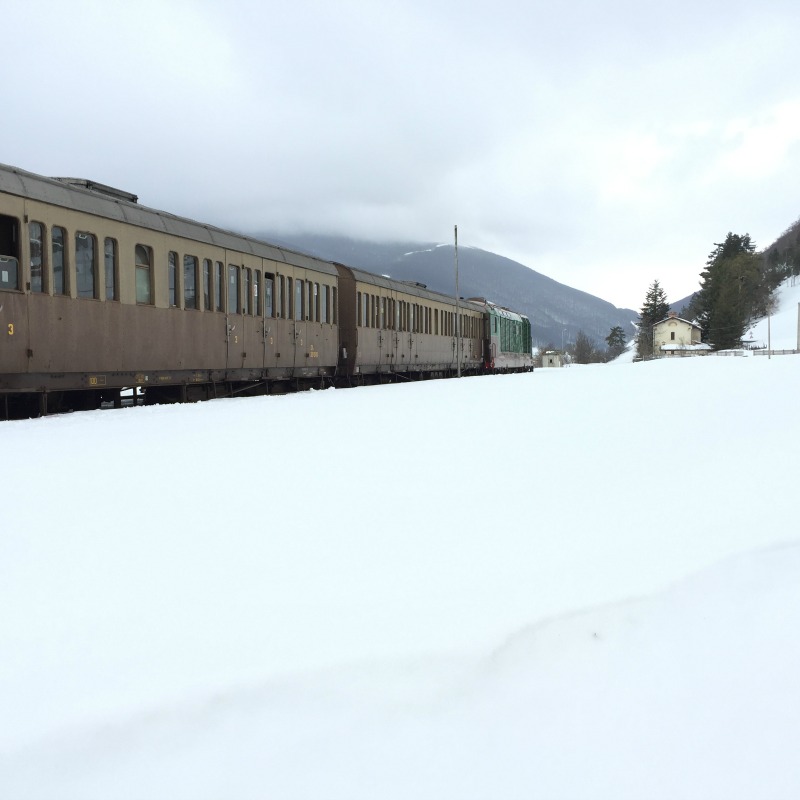 Although a trip much longer than what I had in mind, the idea of visiting a Molise was much welcomed. I knew it would be a brief visit yet I was keen to learn as much about the region as possible. One indication that know you are going to a place that's off the beaten path is the challenge in finding accommodation. We contacted 3-4 places without much avail and it was then that we got an email from Nadia from Masseria Monte Pizzi, situated just outside the town of Carovilli.
Relieved that we found a place to stay for a night, we planned our route for the weekend, with a stop first in Isernia before heading to Carovilli. To my surprise, I discovered that Isernia is only a two-hour drive from Rome, making it an easy weekend getaway from the city.
Isernia, Molise
I have never heard about Isernia before and discovered that the area is steeped in history. Settlements in the area can be traced back to more than 700,000 years ago and the nearby site of La Pineta is thought to be the oldest site where traces of the use of fire by humans have been found.
A quiet and sleepy town, some places to visit include the Paleolithic museum, Bobbin Lace (Tombolo) Museum, and the Museum of Historical Railway Material of Le Rotaie. Also don't miss the Fontana Fraterna, the symbol of the town, built from parts of an ancient mausoleum in the 13th century that was restored in 1835.
On a Saturday afternoon, except for a few people hanging around Bar Centrale, the only place open for business, the streets were deserted. Nearby is the Cathedral of St. Peter and Paul, as well as the bell tower and the arch of St. Peters. Taking a cue from the locals, we leisurely walked through town and then did what they locals did, sat at the outside area of the bar for coffee.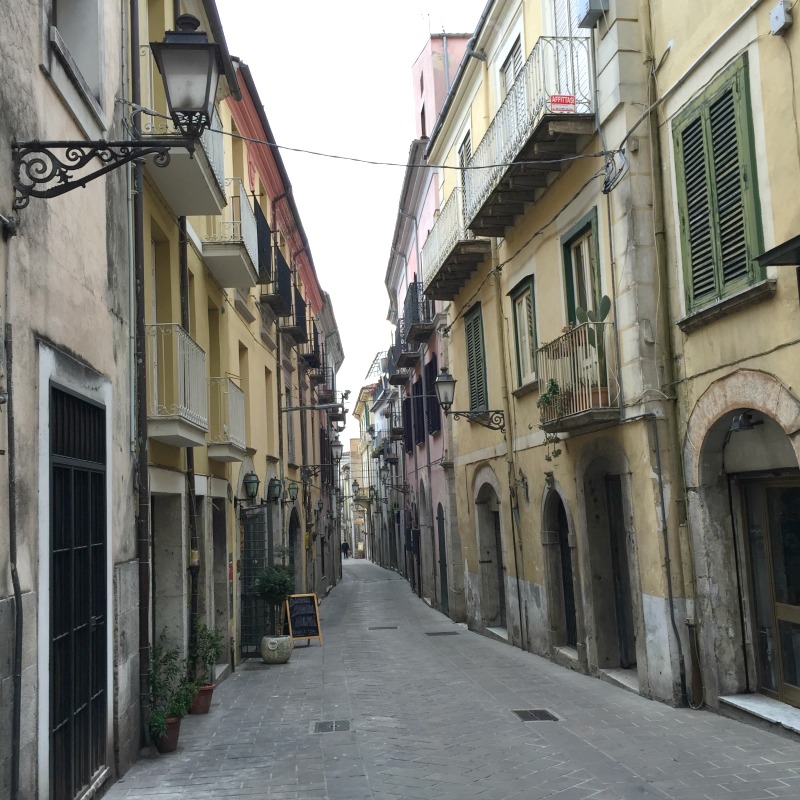 Carovilli, Molise
Even before I left Carovilli, I had already planned a trip back in fall. Why?
As you enter the town, there is a sign that says "Paese del Tartufo". Little did I know that black and white truffles are renowned in this area and when I heard they have truffle festivals in October and November, I was sold.
Not only did truffles get my attention. With a penchant for nature, the area, home to 1,600 residents, is unspoilt and a fabulous place to getaway. The town is small yet there was a lot of buzz when we were there, with children on the streets having a snowball fight (yes there was still a good amount of snow), and people doing their groceries. It doesn't get more authentic as this.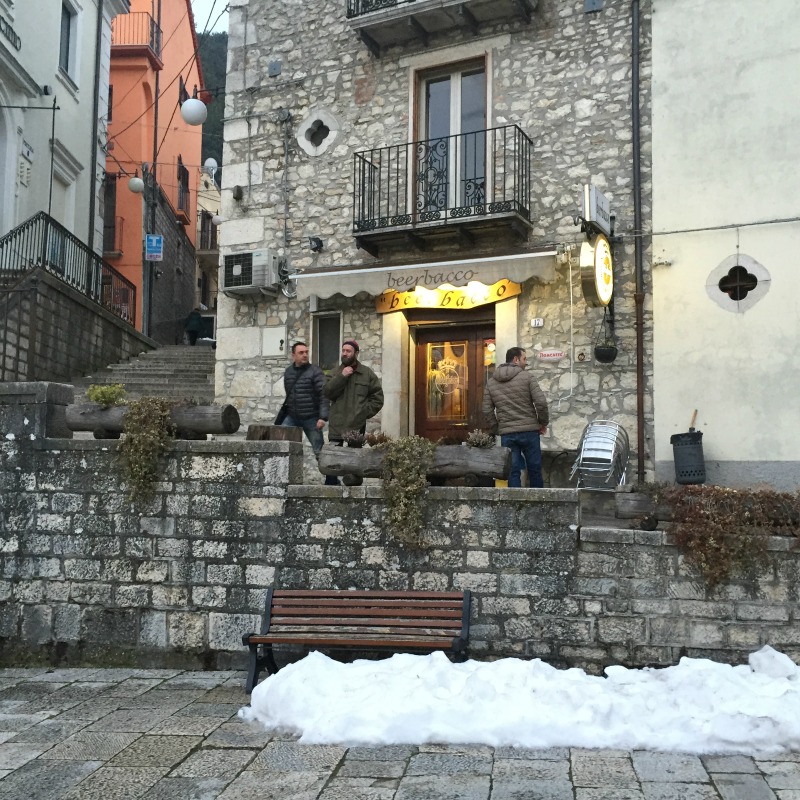 In Carovilli, Nadia, whose family runs the Masseria Monte Pizzi, also brought us to a cheese factory, Caseificio S. Stefano own by Roberto d'Andrea in the nearby town of Vastogirardi. Producing over 300kg of cheese a day, ranging from fresh cheese to aged ones, Roberto purchases and collects the milk from the farmers in the surrounding areas. We had the chance to step into a room where the cheeses were aging and it took some coaxing to get me out.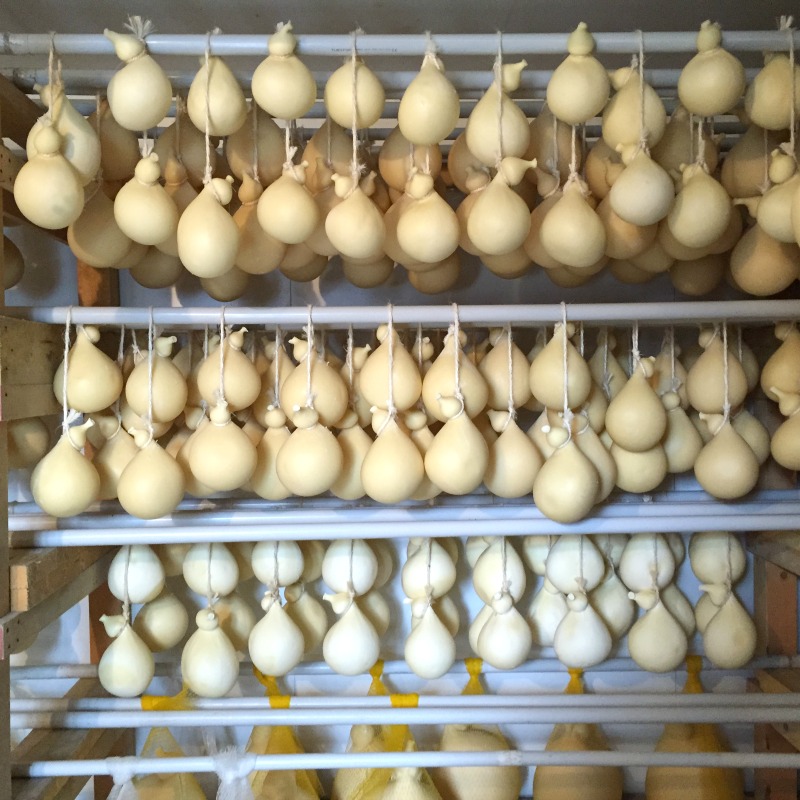 A stop for us at a caseificio always ends up with us leaving with a haul as we would buy some for  family and friends. This visit was no different and my only regret is that we hadn't bought fresh cheese, which we tasted the night before for dinner at Masseria Monte Pizzi, as we would be out all day on the Transiberiana d'Italia.
Side note:  The drive from Isernia to Carovilli takes less than 30 minutes yet our navigator wanted to have a little fun and took us on a wild goose chase. We found ourselves on a uphill windy road with some sections still under repair, and then a deviation where we had to manoeuvre through an extremely tight alley, so tight that we had to fold in our side mirrors.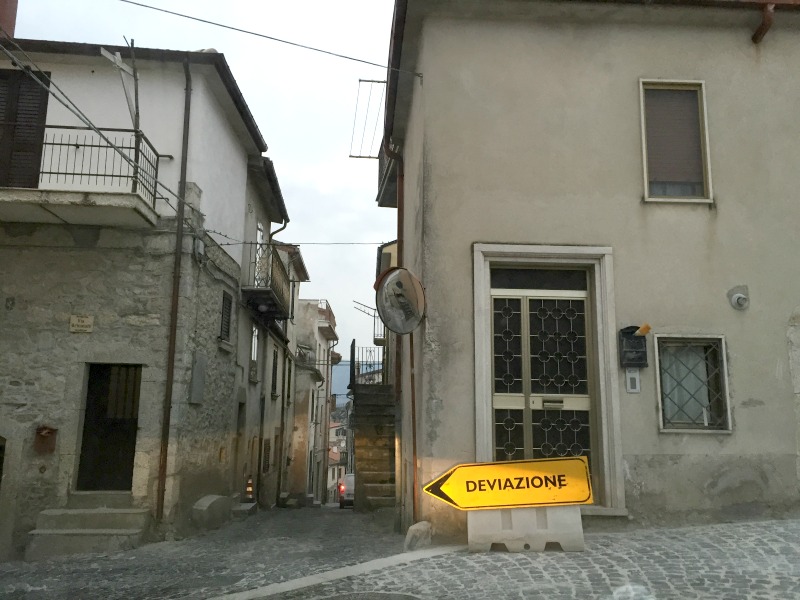 We're talking a few centimetres here and I had to stick my head out to warily give instructions as to whether we could inch forward. There were moments I seriously doubtedly we could have made it through that alley. Another hint as to how off the radar Molise is that the GPS struggles to find a decent route to get us to our destination!That said, as sunset was fast approaching, we were treated to a spectacular color show which had us pulling the car over.
The following day when we headed back to Isernia for the train ride with Nadia, we took the "regular" route and it really was a breeze. The lesson here, we should have called Nadia for directions!
Province of Isernia
The province of Isernia, bordering Lazio, Campania, and Abruzzo is one of the two provinces that make up Molise. Home to archaeological sites, nature reserves, age-old traditions and more, here is a list of a few things to see and do in the region:
Samnites' Theatre in Pietrabbondante:  I was told that the anatomical stone benches were sculptured out of a single block of stone and behind the Theatre you can see the basement of the Temple. While the temple was the place where sacrifices were made to the Gods, the Theatre was the seat of the Senate.
San Vincenzo al Volturno Abbey: Built in the 13th century, it was a vital religious and administrative century with its core dating back to 703 AD. The entire monastery spanned 6 hectares and consisted of 8 churches and a dozen buildings. Unfortunately, its splendour declined after a devastating raid by the Saracens.
The Natural Oriented Reserve of Collemeluccio and Montedimezzo: Part of the UNESCO Man and Biosphere programme that studies the relationship between the environment and man.
Scapoli: Witness the construction of bagpipes, an old tradition still alive in the Upper Volturno Valley. The yearly festival and the Bagpipe museum often draws visitors from all over the world.
Marinelli Foundry in Agnone is considered one of the oldest foundry in the world and are allowed to use the Papal Arm Coast in their production, as they were granted the privileged by Pope Pio XI in 1924.
For the more adventurous and immerse yourself in nature, walk one of the routes of the tratturi (shepherds' tracks).
Note: Thanks to information provided by Isernia Tourism and Nadia.
Where to stay: Masseria Monte Pizzi
Set in the raw beauty of the countryside in Carovilli, Masseria Monte Pizzi makes for a fabulous getaway all year round. Within easy reach of Capracotta, it's perfect for those who love skiing and in summer, it's an area that's perfect for hikers. But if you prefer to just lay back and enjoy the tranquilty, you'll get a dose of that too.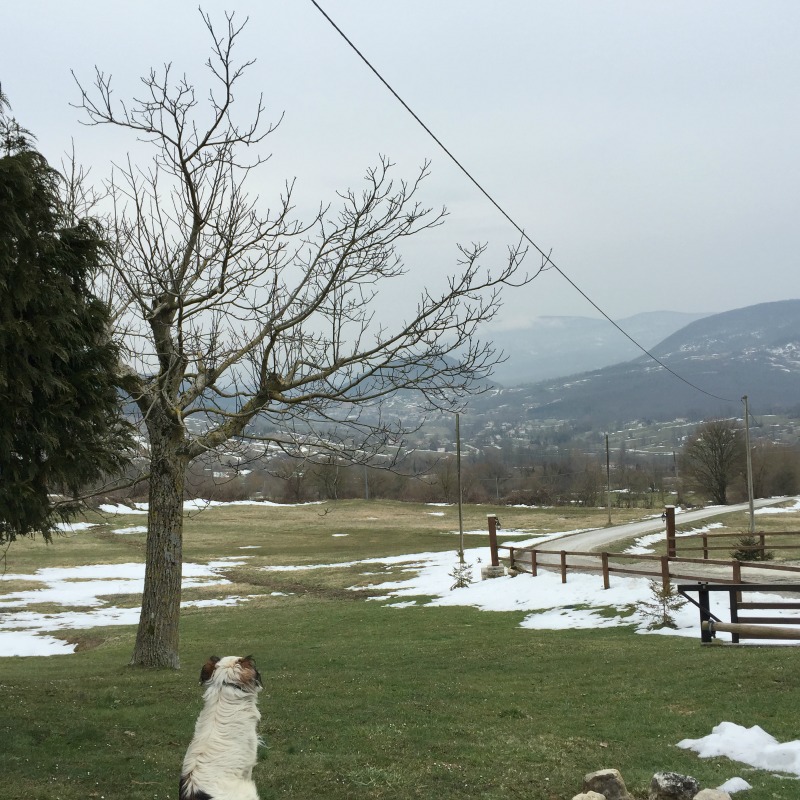 The masseria was once a working farm run by Nadia's grandfather and where she grew up. Today, her family manages this well-kept 4-bedroom rustic gem with a restaurant that offers wholesome home cooked meals, prepared by her family. We were warmly welcome like long time friends rather than guests and from the hospitality we received, the family will go out of their way to ensure you have a memorable stay.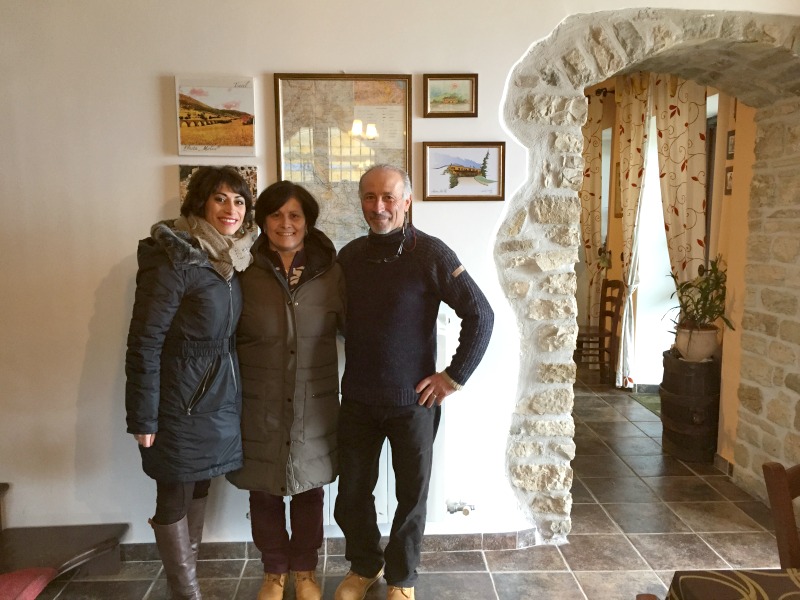 Dinner that night was phenomenal! Starting with a generous spread of appetizers highlighting the typical products of the area, we had a variety of cheese accompanied with a nice selection of jams, cold cuts, spreads and more. That could have been a meal in itself but my ears perked up when Nadia's mom mentioned they had homemade ravioli with truffles.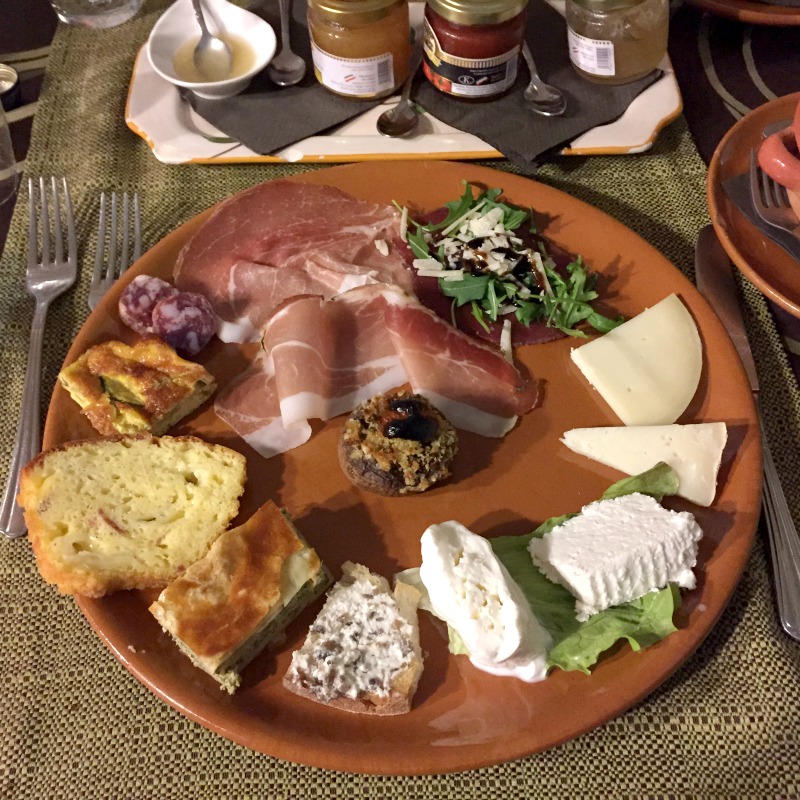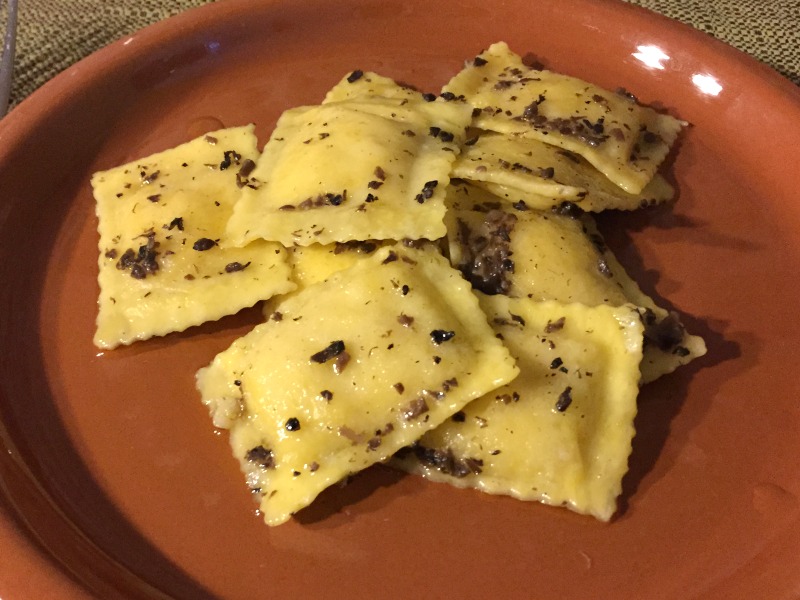 While we would have loved the mix plate of grilled meat that her father was cooking outdoors after the pasta, our stomachs were begging for mercy. It was one of regret and further compounded when we saw and smelled the succulent meats served to next table. We resisted that temptation but caved in to dessert with a bite of tiramisu. There is only so much one can resist!
At the restaurant at Masseria Monte Pizzi, don't expect to find a menu as dishes are prepared according to what's available seasonal. With a spacious patio boasting unobstructed views, Nadia mentioned that with the return of warmer weather, they usually get rather busy as local residents flock here to dine al fresco. And every reason so!
Have you been to Molise? Share your experience with us in the comments below.