If you are looking for scenery as spectacular as the Cinque Terre with a laid-back atmosphere and fewer crowds, we've found the place for you – Baia del Levante, which includes towns from Levanto to Sestri Levante.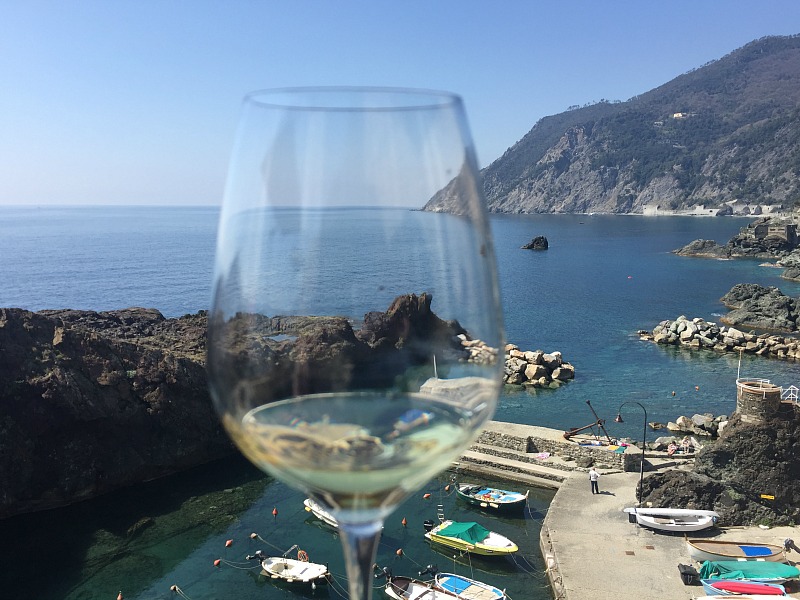 While I've heard of Levanto which sits north of Monterosso al Mare, one of the five towns that make up Cinque Terre, I've never heard of the other towns in Baia del Levante.
When invited by Serena from Wishversilia to explore Levanto, Bonassola, and Framura in conjunction with the Festival delle Geografie organized by Officine del Levante, I was keen to join despite the 4.5 hour drive from Rome. (Note: You can also take the train from Rome to La Spezia and then change to a local train to Levanto, Bonassola or Framura).
An alternative to Cinque Terre: Levanto, Bonassola, and Framura 
This festival, which took place from April 7-9, 2017, was dedicated to geography and the mapmaker Matteo Vinzoni who was born and lived between Bonassola and Levanto in the 18th century. During these three days, there were a plethora of events to help visitors discover this area that included trekking, boat trips, tastings of local products, musical performances and tours of the medieval neighborhood of Levanto.
Bonassola
During our short two nights stay, we were hosted by Agriturismo Cà du Ferrà Farm & Relax in Bonassola, a beautiful property in a tranquil and verdant setting. Run by Aida, Antonio and their son Davide, the story of how they got started with the agriturismo is inspiring and one that is a pure labor of love as they built the place with their own hands.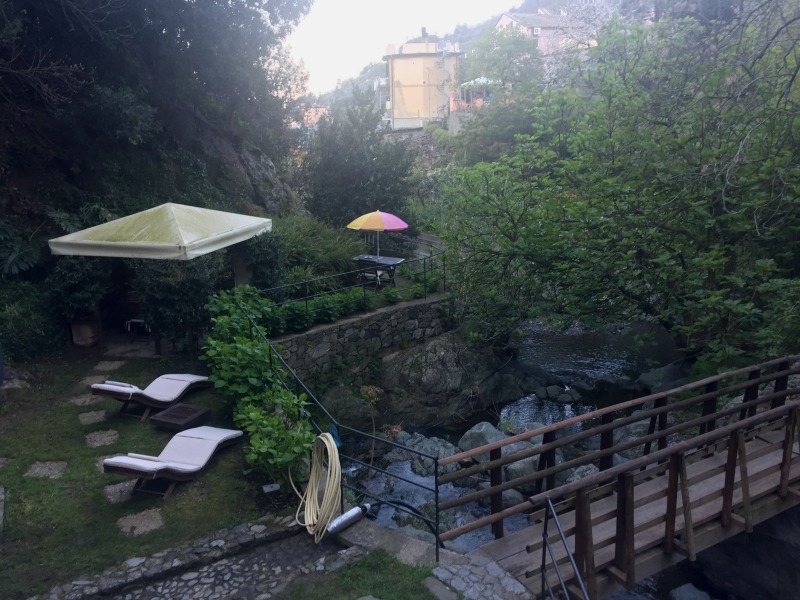 Today, their son Davide is following in their footsteps as he works on restoring abandoned lands, making them suitable again for wine and agricultural production. If you aren't familiar with this area, the steep slopes that descend to the sea are not machine-friendly and one where you could only work manually. It's laborious and considered a heroic task.
Cà du Ferrà also has an organic vineyard and a farm situated up in hills of the village of San Giorgio where they grow mainly Albarola, Bosco, and Vermentino vines. Presently they have a limited production of about 3,500 bottles of "Bonazolae" – Colline di Levanto DOC White Wine per year, many of which are sold to restaurants and shops in the area.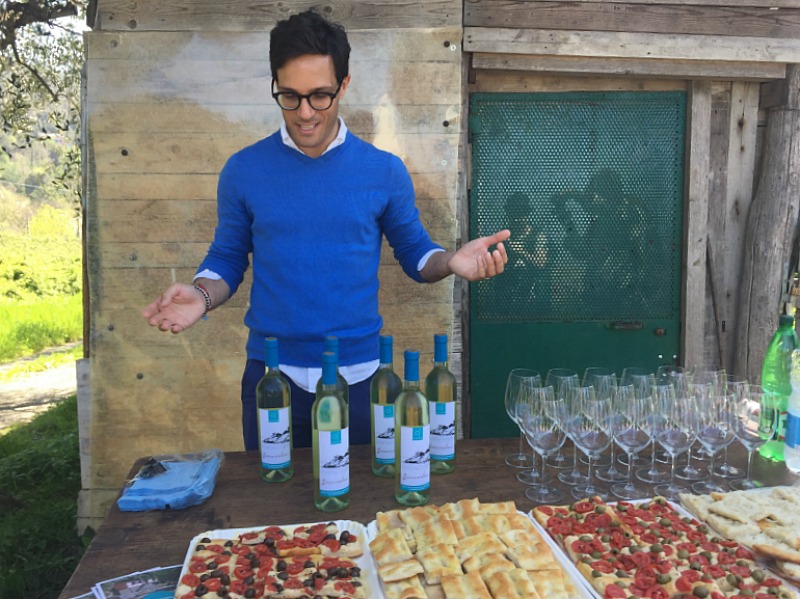 As mentioned, due to the terrain of the area, harvesting is done by hand and with 6-7 people helping, it takes them a week to complete it. However, they have big plans for the next four years and are looking to produce 15,000 to 20,000 bottles. This year, they also plan to start their own wine cellar and bottling area and in addition, they grow olive tress, lemons, blackberries and raspberries.
It's a challenging task but Davide knows how to deal with challenges. His life has been filled with them and with his attitude of loves conquers all, his story with Giuseppe is a fairytale that tugs at the heartstrings. With the same passion, determination and vision for this farm, this family business is in good hands.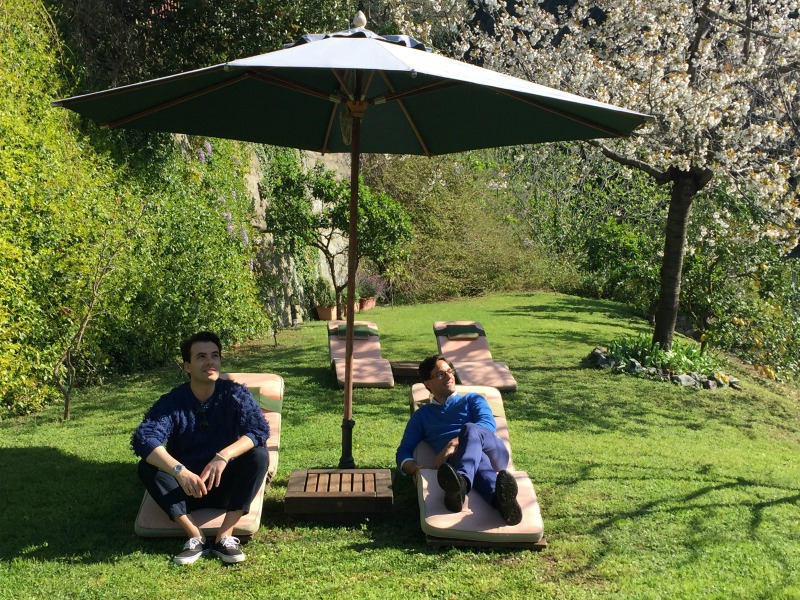 Boat tripping in Baia del Levante
We started our first morning in Baia del Levante out on a boat trip with Marco of Rosa dei Venti. Born and raised in Levanto, his enthusiasm for the sea and the area is infectious, even with a fever and a bad cold. It was the perfect introduction to the area as we got to see and learn more of this striking coastline that sits north of the Cinque Terre.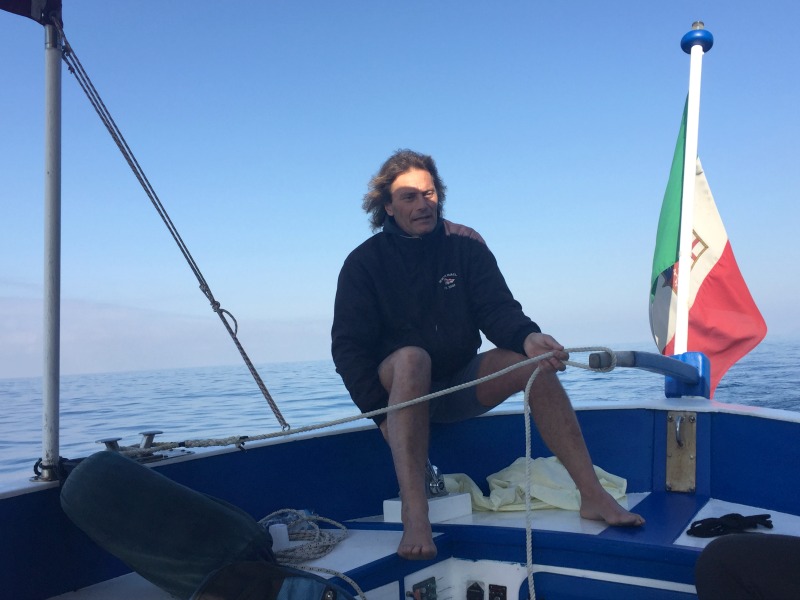 With his knowledge of the area, we explored the enchanting bays and coves, while he pointed to places of interests such as the Seagull Cave, Elephant Cave, the Red Grotto and the Devil's Grotto, and at the same time allowing us to soak up some sun on a glorious day in Baia del Levante.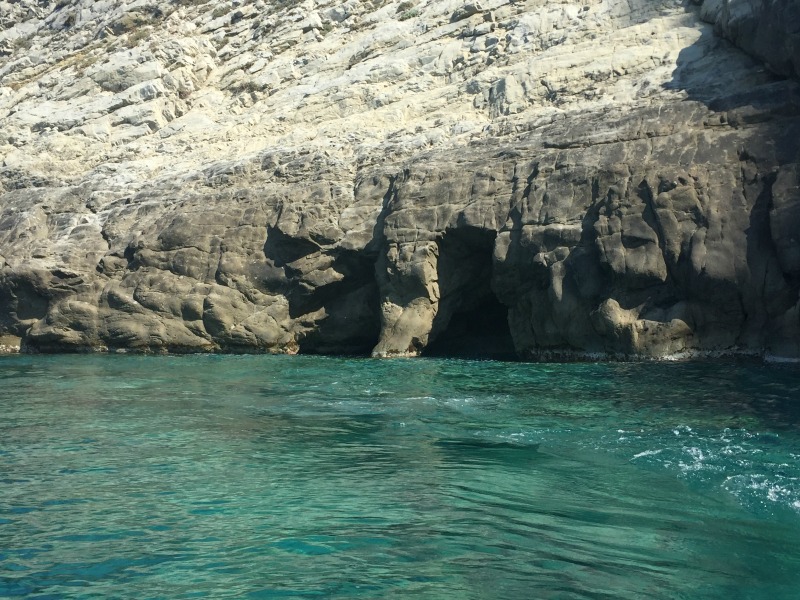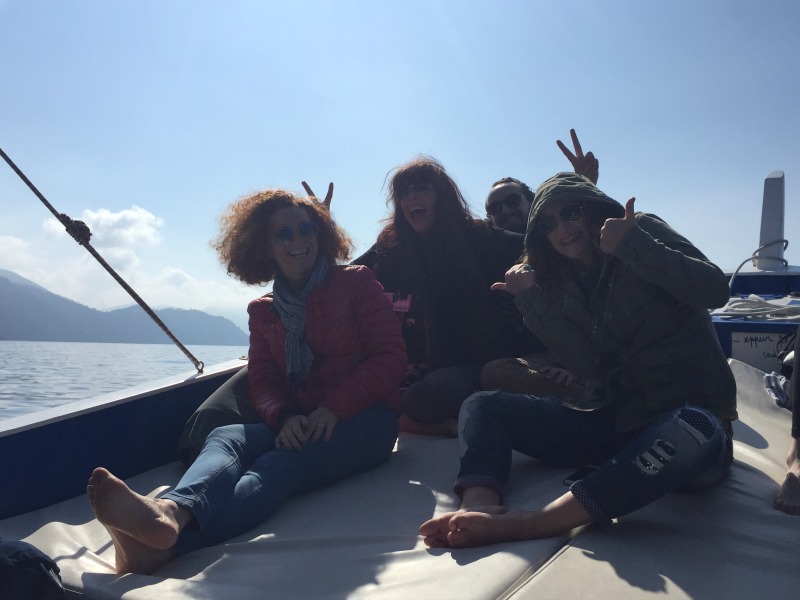 Being the perfect host, we had a huge bag of cornetti for those who wanted another round of breakfast on the boat as well as various typical snacks such foccacia and savoury rice pie. And of course, there was wine too. With time to spare, he also took us to Monterosso al Mare and Vernazza to have a glimpse of these two towns from the sea.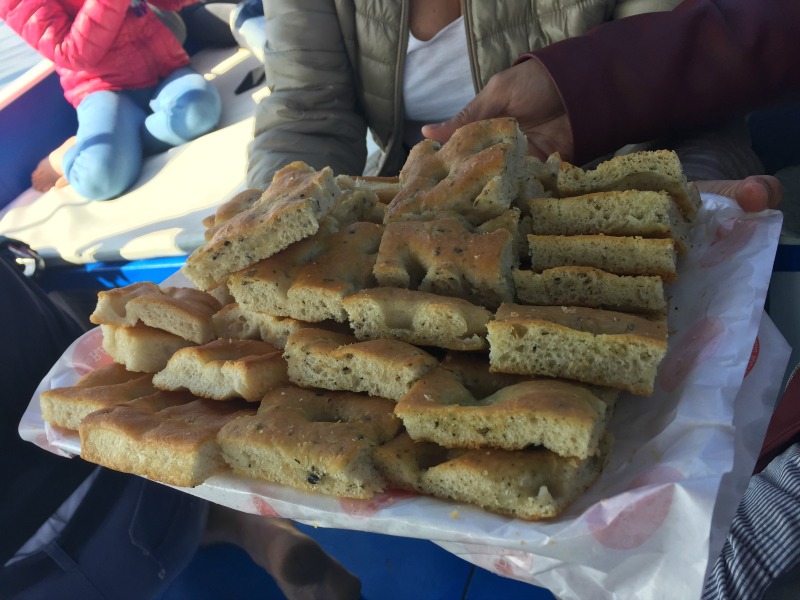 Biking from Levanto to Framura
The idea of biking worried me because the last time I was on a bicycle was more than 10 years ago. Making use of former railway tunnels by turning them into the bike path, about 5 km (3 miles) between Levanto and Framura, it's the easiest way of getting around as it that connects the three towns. It's a flat path and sitting next to the sea, the views are incredible.
We had lunch plans at L'Agave, and when we got of the boat, we took the bicycles that Davide from Agriturismo Cà du Ferrà had lent us and made our way to Framura. After passing a series of tunnels, finally came out of the last one, and were fortunate that the restaurant was right there. Perched on the edge of the cliff, it has a terrace that offers a spectacular view.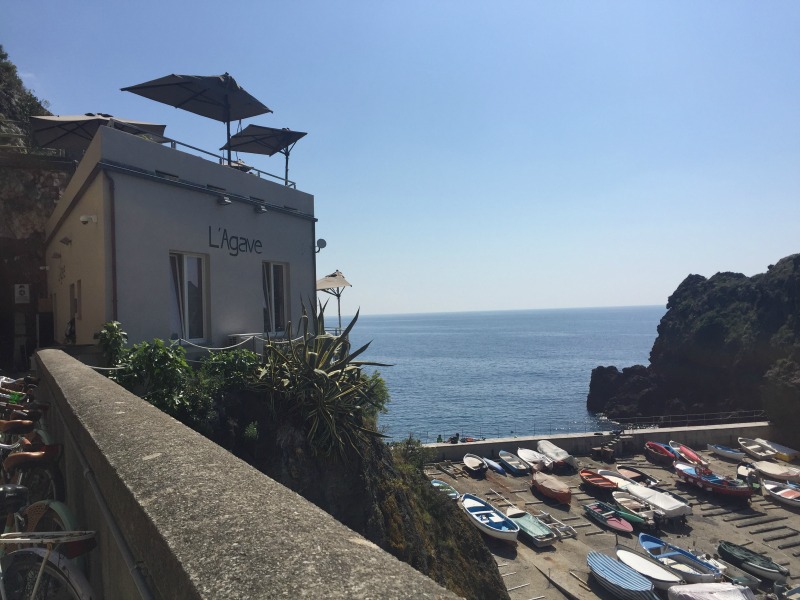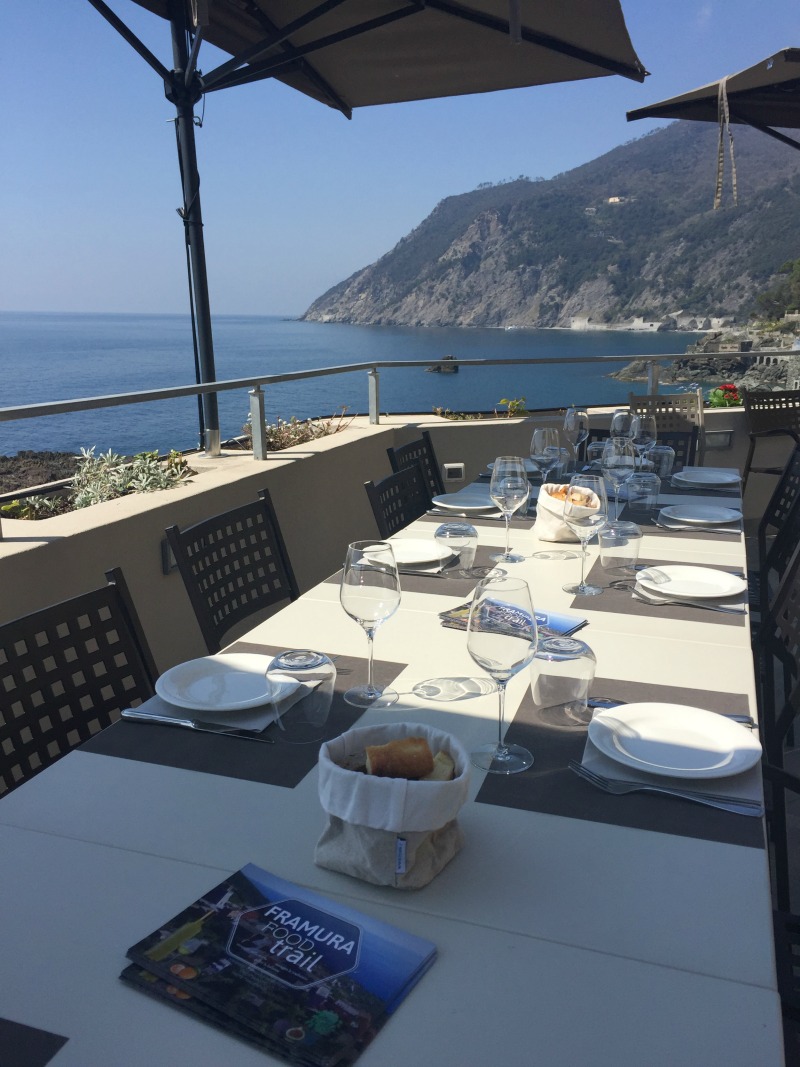 However, we didn't see any signs of a town.
That was all cleared up by Enrico from Framura Turismo, who explained that the town of Framura doesn't exist. It's actually made up of 5 villages, Anzo, Ravecca, Setta, Costa, and Castagnola. The towns offer some interesting culinary experiences and one of them is the Framura Food Trail where you get a taste of the typical local products of each town. And in case you were wondering, it starts from the highest village and goes downhill.
Due to limited time, we didn't get the chance to see any of these towns but as part of our plans for this summer, we'll be adding them to our itinerary as we travel north by motorcycle.
The dishes and wines we tried here were phenomenal. We had a tasting of local dishes from fried anchovies to gnocchi with mussels to fried calamari with a sauce of green peas (this was outstanding) served with a selection of wines from the area.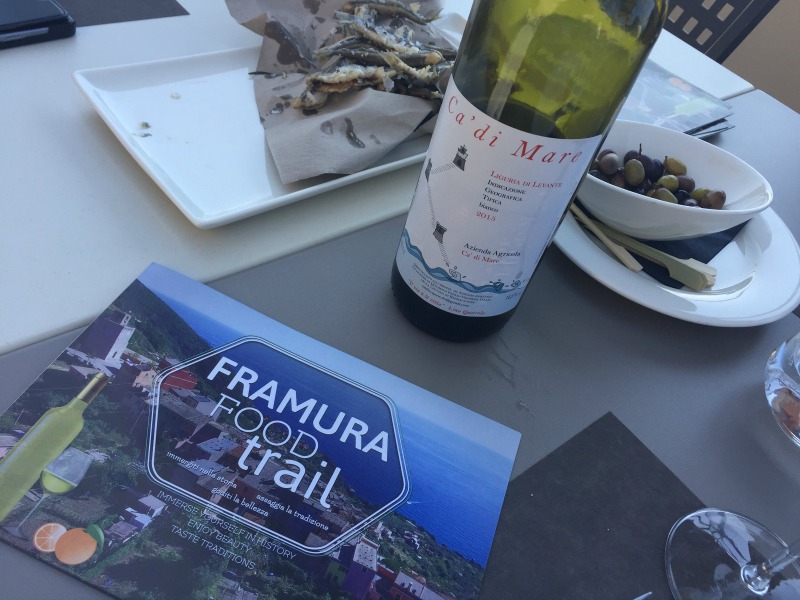 So good were the wines that we bought some from the restaurant, only to remember that we had to cycle uphill with them to get back to the agriturismo.
After lunch, Enrico took us to Via del Mare, a path along the coastline that takes you to some quiet beaches, which was opened only last year. Though the water was still cold, there were beachgoers soaking up some sun on the rocks and beaches.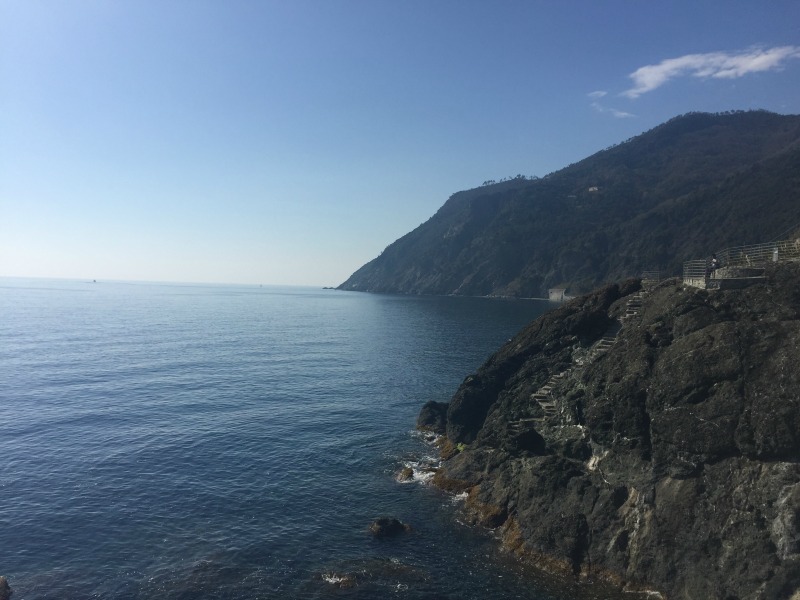 Making Pesto Genovese with Luigina in Levanto
When in Liguria, it would be wrong not to have pesto genovese. We did one better and got to see how real pesto genovese is made at La Nicchia Pest…ifera in Levanto. Luigina showed us step by step and shared tips on the movements of the pestle in crushing the mixture of garlic, pine nuts, basil and salt before adding the Parmigiano Reggiano and extra virgin olive oil. And my goodness, it's a whole different taste altogether.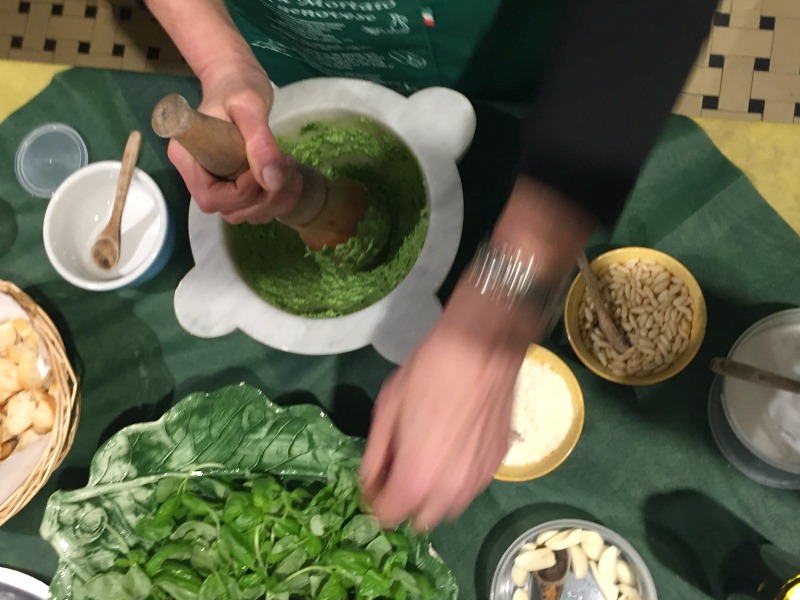 The ingredients are simple and the key is to using quality ingredients to ensure you get the best pesto.
The shop front may look like it's for tourist, but you'll be sorry you didn't step in. Another family run business, they started in 1976 with the shop on Via Dante and during the pesto demonstration, Luigina's daughter, Monia, was also on hand to help out.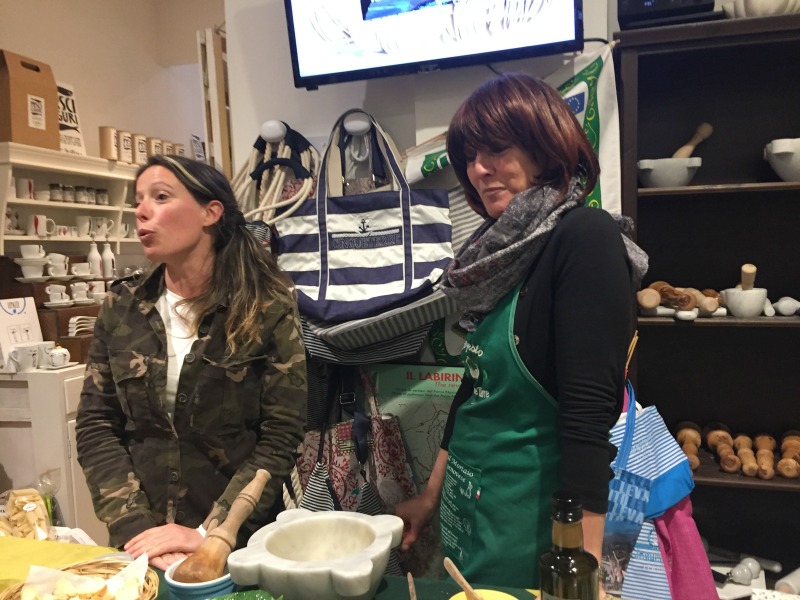 We bought our share of pesto, trofie pasta and a wooden pestle. Why a wooden pestle?
Luigina advised using a wooden pestle instead of a marble one as the grinding of the marble on marble will result in residue, which you don't want in the pesto. As we have a mortar, we will try if we can recreate the same out-of-this-world pesto genovese at home.
Medieval Levanto
While on our boat trip, some of the people in our group chose to, instead, stay on land and took a tour of Medieval Levanto. It was a pity we didn't get to explore more of the town but before dinner, our friend Martha gave us a quick tour. She took us to Via Garibaldi and shared that this was the oldest part of the town, which was once part of the port. You can get more insights about her experience here.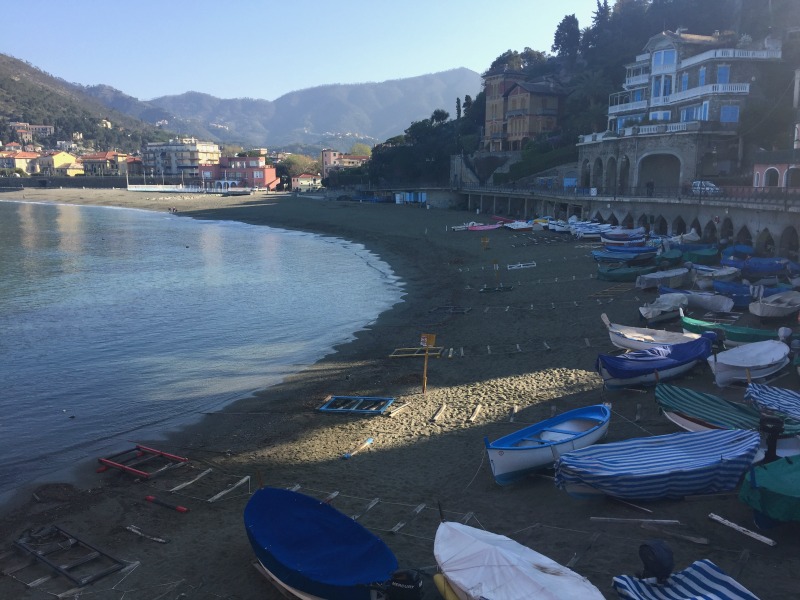 Short but sweet
It was a short stay in Levanto, Bonassola, and Framura but we sure got a lovely glimpse of these towns. We'll be back soon to discover more. If you are looking to visit the Cinque Terre and at the same time want to get away from the crowds, the trains and ferries make it easy to hop over to Cinque Terre for the day. You get the best of both worlds.
Disclosure: Thanks to Serena from Wishversilia for inviting us to be part of the Festival delle Geografie, the Officine del Levante for organizing the events and Agriturismo Cà du Ferrà Farm & Relax for our accommodation.