If you've been to Italy, then you know that just by heading out anywhere on foot there are treasures to be found around every corner it seems.
But if you like to "officially" hunt for unique items, or just love people watching, walking and soaking in an extra dose of Italian culture- I highly suggest you make room in your calendar to go explore the many antique & flea markets that are regularly scheduled throughout Italy.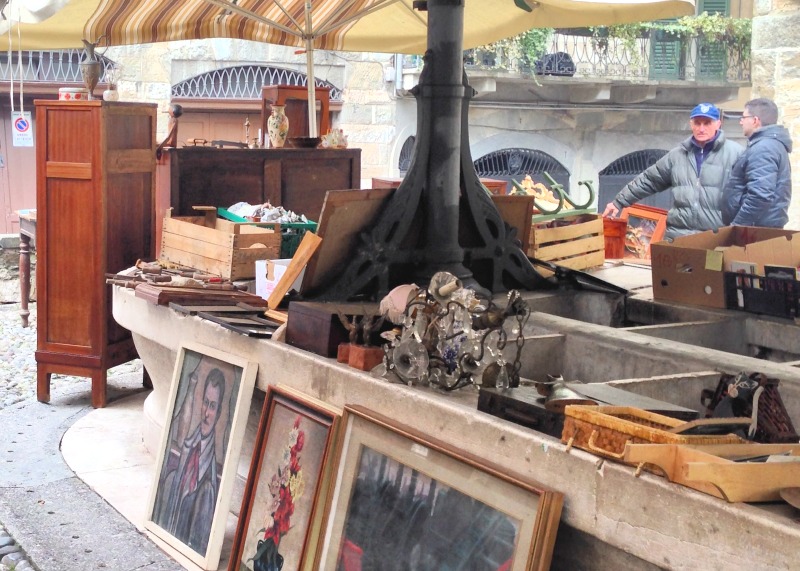 Here are 4 of our favorites in Northern Italy, perfect for a sunny springtime outing! (Bonus: all of these markets are easy day trips from Milan and are accessible by train)
First things first: Top tips for shopping antiques markets in Italy
Money
● Take plenty of cash.
● When you arrive, scope out where the nearest bancomat (ATM) is just in case…
What else to take
● Pack a small tote bag or backpack for your treasures. Not every business will have bags and if they do, they are thin plastic.
● A measuring tape and measurements from home, if you are looking for furniture to fit in a specific spot.
Bargaining
I don't try to bargain with most sellers, but if I am buying multiple things from the same booth, I might ask if they would give a discount for several items.
Most importantly
● Go with an open mind- you never know what you will find!
● If you see something you love, buy it immediately (you may not see it or find it again)
● And take time to stop along the way for a coffee or people watching- it just adds to the enjoyment of the day.
Bergamo
Bergamo is gorgeous and one of my favorite cities in Northern Italy. It is such an easy day trip from Milan by train or car. The monthly antique market is in Bergamo Alta, the upper city, which is surrounded by ancient Venetian walls and holds many treasures to be discovered despite its small size.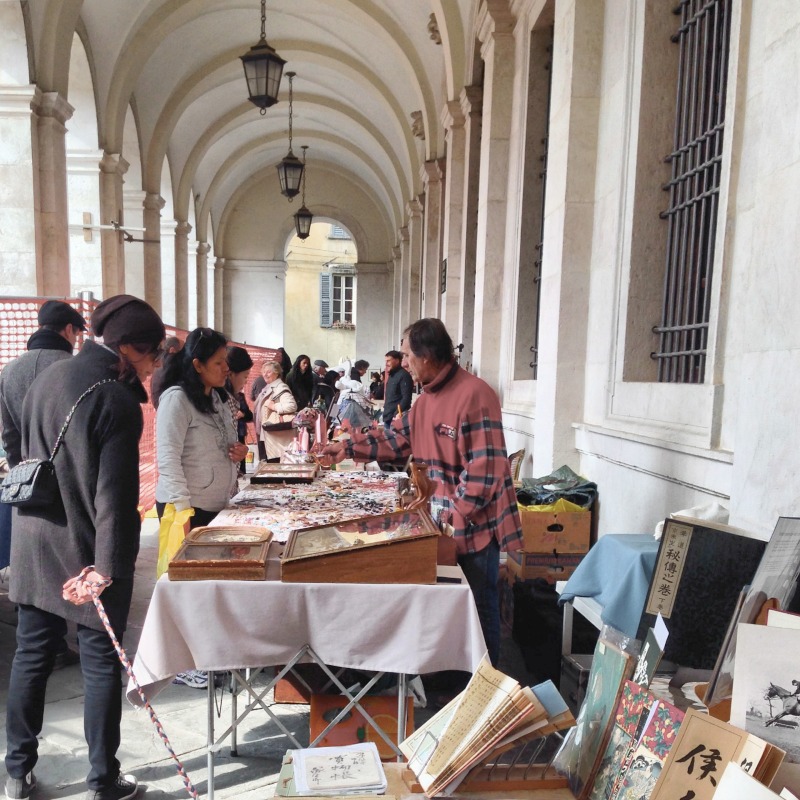 Location: Piazza Vecchia and Lavatoio di Citta Alta
The market is held in 2 locations in the porticos of the library which sits on the edge of Piazza Vecchia and also at the Lavatoio, where the women used to gather to wash their clothes (and gossip, I imagine) once upon a time.
When is it:  3rd Sunday of the month, (excluding August) from 09.00 – 18.00
This Market is best for: Book lovers, bargain hunters and people who are not in a hurry and have time to make a day of it. The market is not large, but there are many lovely things to see and do in Bergamo, and you have to allow time to park and take the funicular up to the upper city. I am especially enamored with the antique colored glass apothecary jars I've seen there.
Where to eat: I recommend making a reservation for lunch before you come or as soon as you arrive.
Da Mimmo​ (Via Bartolomeo Colleoni 17)​ Serving family recipes and traditional Bergamese food since 1956, Da Mimmo is proud to be family owned and a member of the Slow Food Movement. (reservations recommended)
Al Donizetti​ ​ (Via Gombito, 17)​ for fresh local cuisine in a cozy setting. I also love their outdoor seating space under the arcaded loggia of an old market. (reservations recommended)
Il Fornaio​ (Via Bartolomeo Colleoni, 3) ​Enjoy a casual fast lunch here, with many delicious options of pizza al taglio (by the slice) and a few other menu items. See map for locations and other favorite spots. (reservations recommended)
Don't miss: Make sure to visit the 12th century Basilica of Santa Maria Maggiore with its stunning tapestries, black and white floor and carved wooden details. The view of the rooftops over the city from the Old City Tower is worth the climb.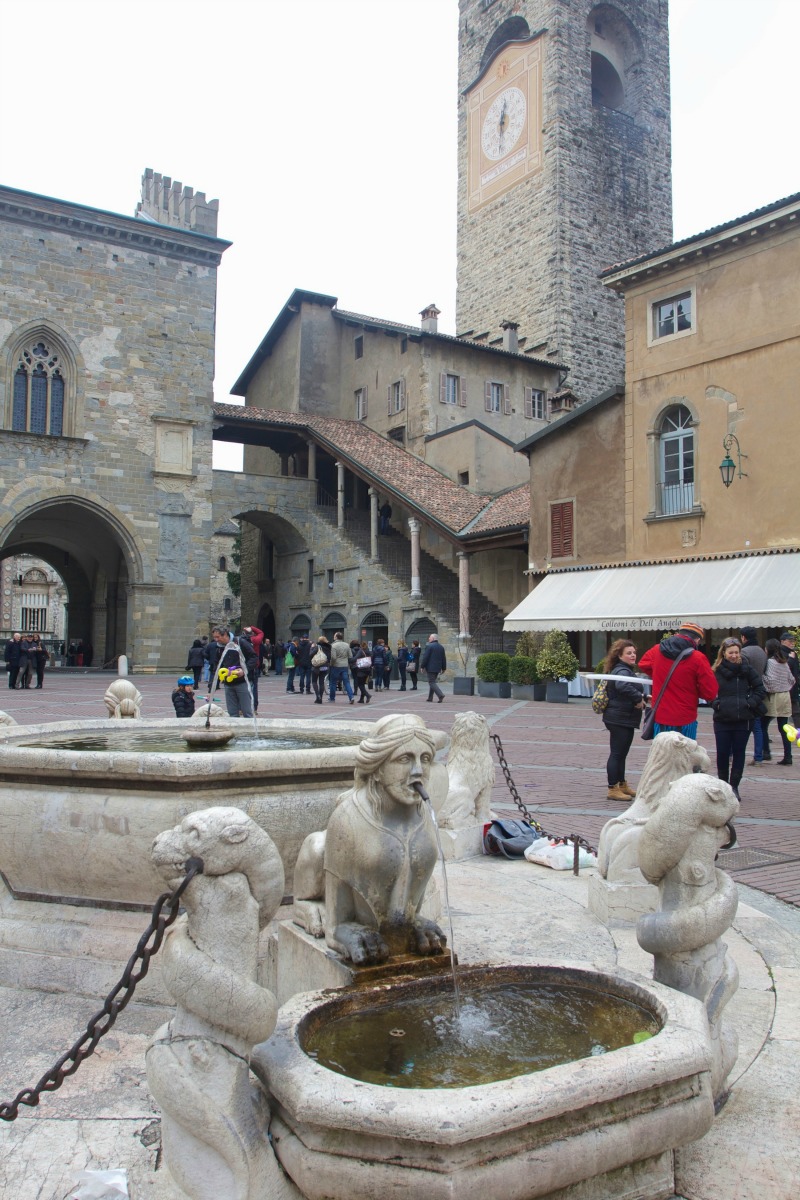 Tips:​ Take time to explore the medieval town of Citta Alta with its winding cobbled streets, tiny shops, windows full of treats and make sure to have a meal while you are here. Walk the city walls and look out over "new Bergamo", Citta Bassa below.
How to get there:
By Car:​ Park in Citta Bassa (see parking lot on map) and walk several blocks to the Funiculare. Take the Funiculare to the top of the hill, you will walk out and be in Citta Alta.
By Train:​ Take the train to Bergamo (stops in Citta Bassa) and walk or take a taxi to the Funiculare which takes you up to the high part of Bergamo. (Citta Alta)
Cremona Antiques Market
Cremona is a city in Lombardy that many people have never heard of unless they are music lovers. This is where the Stradivari family lived and made their beautiful renowned stringed instruments.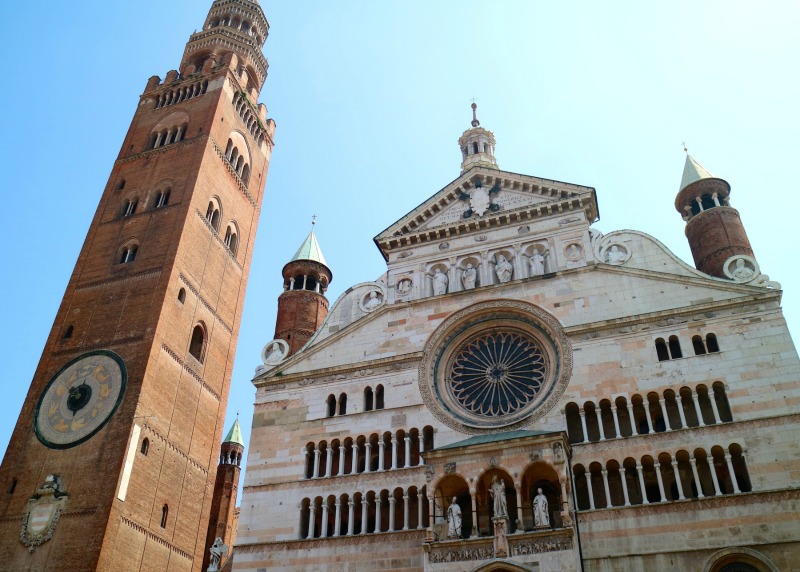 It is worth the trip just to explore the musical history here, (don't miss the Violin Museum and the many small workshops where hand crafted stringed instruments are still made). The weekly fruit and vegetable market in Piazza del Comune is a great way to explore and get a feel for the local culture as well.
When we found out they also have a monthly antique market, we had to visit again and check it out!
When is it: ​3rd Sunday of the month (excluding July + August)
Location: ​Piazza delle Erbe, and Piazza Cavour
This Market is best for: ​Art, book + Music lovers. There were also quite a few porcelain items, dishes, books and maps when we went. I'm sure the contents vary widely from month to month.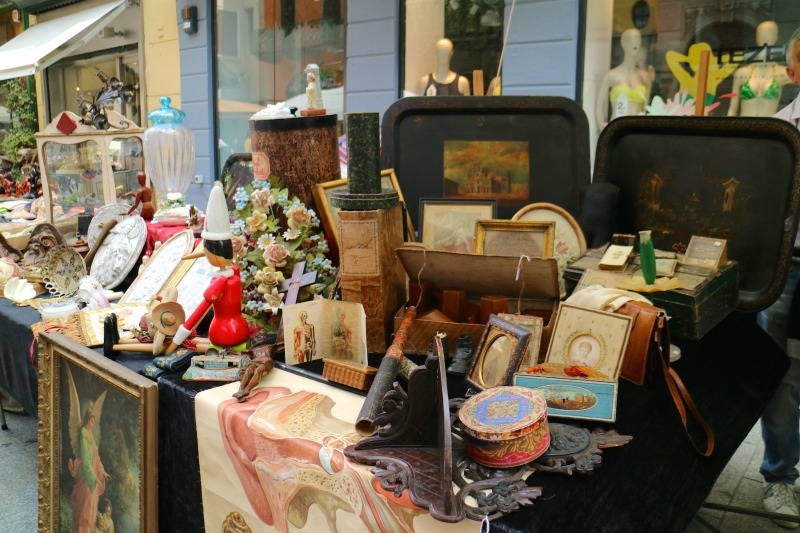 Where to eat nearby:
La Salsamenteria di Cremona (Via Giovanni Baldesio, 6)
Trattoria Cerri​ (​Piazza Giovanni XXIII)
Pizzeria la Pendola​ (Via Luigi Voghera, 5)
Don't miss: The violin museum, unique brick baptistery and tower (Torrazzo of Cremona) the 3rd tallest brick belltower in the world, the violin workshops and music souvenirs.
Tips: It's easy to get turned around looking for parking and accidentally enter the ZTL- (zona traffico limitato) the limited traffic zone. Park in the underground parking garage near the violin museum, it's an easy walk to the center of town from there. (marked on the map)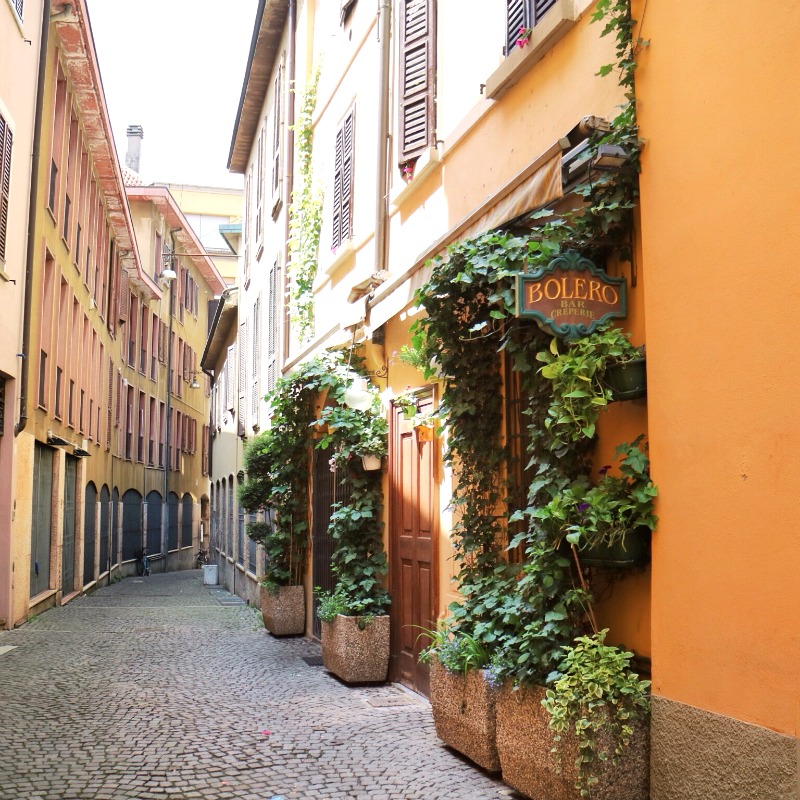 How to get there:
By Car:​ Park in the parking lot near the violin museum, Parcheggio Saba, Piazza Marconi (see parking lot on map) and walk just a few blocks to the center of Cremona.
By Train:​ Take the train to Cremona, it is a short walk (15 min) or taxi ride to the center of the city.
Torino "Gran Balon"
Turin is a delicious and grand city to explore. It definitely deserves as much time as you can afford to spend there, but is also easily visited as a quick day trip from Milan. (The fast train from Milano Centrale gets there in under 1 hour.)
It is famous for many reasons, several of them being the food and the markets. The Porta Palazzo Market is buzzing 7 days a week with fruits, vegetables, herbs and other foods, and almost every home item you can imagine.
Nearby is the Balon flea market, held every Saturday but on the 2nd Sunday of the month it becomes the "Gran Balon" – a supersized flea market with many of the antique shops that line the surrounding streets bringing out their goods to join the array of antiques.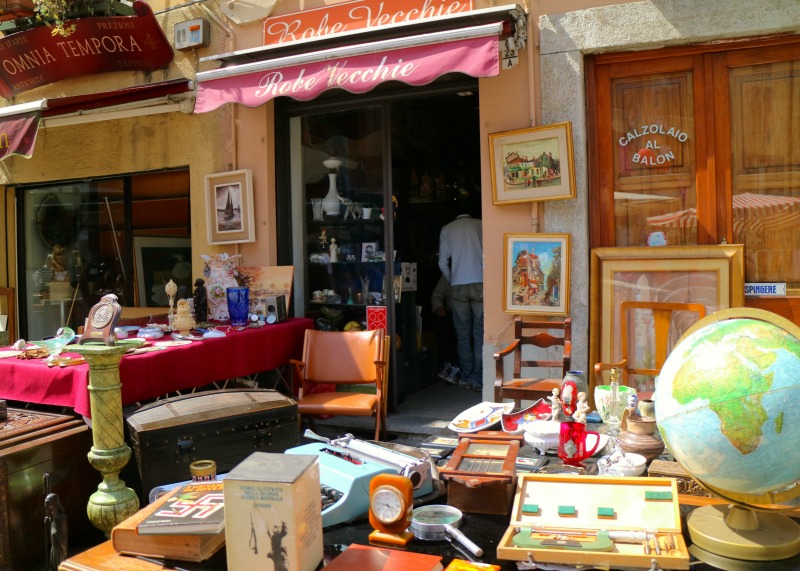 I love the atmosphere of this market, with its twisty streets, cute shops and caffes, street musicians and such an eclectic selection of treasures.
When is it: The 2nd Sunday of each month 08.00 – 18.00 More information here. Location: Near Porta Palazzo Market, in the streets surrounding via Borgo Dora.
This Market is best for: Treasure seekers and really nice atmosphere. Anything and everything can be found here from used pocket knives and silverware, to globes and large pieces of antique furniture.
Where to eat nearby:
Il Cortiletto di Rita Icardi​ (via Borgo Dora, 29)
Tartifla Bistro​ (via Borgo Dora, 6)
Ristorante Tre Galline​ (via Gian Francesco Bellezia, 37)
Antica Bruschetteria Pautasso (Piazza Emanuele Filiberto, 4)
Don't miss: Porta Palazzo is an amazing local market and reportedly Europe's largest! It is very close to the Balon, so make sure to make time for it as well.
Tips: As with most flea markets, you never know what you will find, so go with an open mind, bring cash, and a fold up bag you can pull out if needed. I love these. (Amazon affiliate link)
How to get there:
By Car:​ Park in Parcheggio Multipiano Emmanuele Filiberto.
By Train:​ Take the train to Torino Porta Nuova station. Walk (about 25 min), take a taxi, or take the bus to the Balon area (there are several routes, the number 52 bus is the most direct.)
Milan Mercatone dell'Antiquariato
Milan's BIG antique market (mercatone) is held along the banks of the historic and oldest canal in Milan, "Naviglio Grande" once a month. Stretching for almost 2 km, this antique and flea market is a big attraction that draws vintage lovers from all over Northern Italy.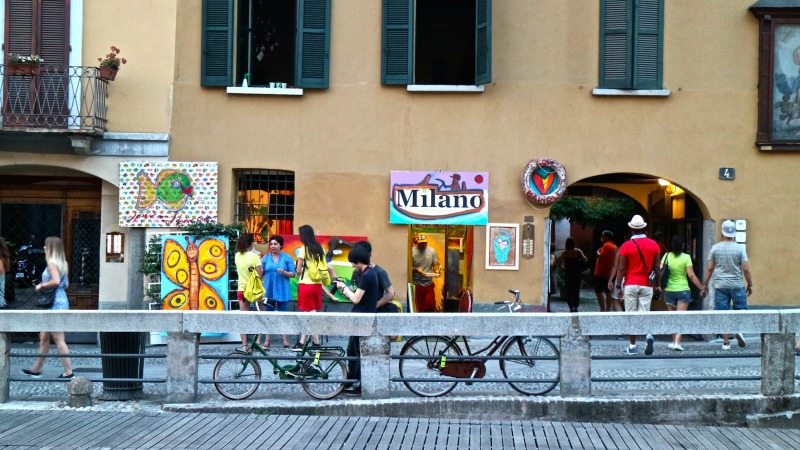 When is it: The last Sunday of the month, 09.00 -19.00, year around.
Location: Ripa di Porta Ticinese, along the Grande Navigli canal.
This Market is best for: Everyone. This is a huge market with hundreds of stalls and a wide variety of items. If you love to walk, have money burning a hole in your pocket or just like to people watch- this is your place!
Serious treasure hunters might find something within reasonable price but everything small that my eyes were drawn to was always out of my budget.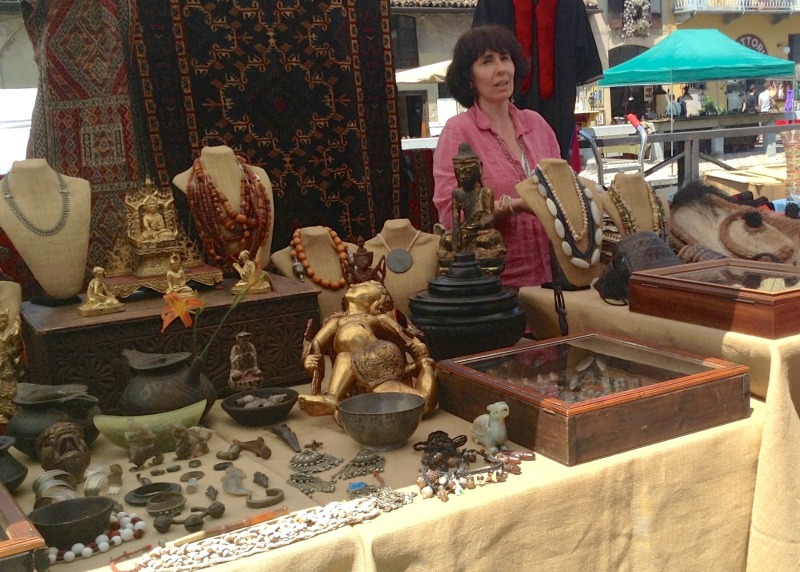 Where to eat nearby:
Luca e Andrea caffe and bar​ Perfect for coffee, lunch and cocktails.
Taglio​ via Vigevano, (my favorite cafe) is nearby but not right on the canals. Perfect for coffee, lunch, aperitivo.
Trattoria Pugliese Acquasala ​ Ripa di Porta Ticinese, 71 Serving traditional food from Puglia in a beautiful light filled dining room. Other favorite restaurants listed in map.
Don't miss: The furs! The funky furniture! Lunch/Brunch on a patio along the Navigli canals and soak in the sunshine (if you're lucky) and people watch. Stop for coffee/gelato, stroll the canals, take a peek into the Romanesque Santa Maria delle Grazie al Naviglio church.
Tips: Closest metro station is Porta Genova. (green line) Go in the morning and then have a leisurely lunch or brunch at one of the many bars and restaurants that line the Navigli.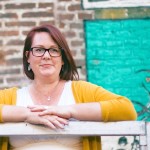 Author's Bio: Heather Carlson is an avid Italophile food enthusiast and recovering expat. She writes the food+travel blog A Merry Feast, leads culinary trips in Umbria, and loves to help other food loving travelers plan their own Italy adventures. For more of her adventures, follow her on Twitter and Facebook.