Time sure flies! In less than a month we're going to celebrate Christmas, the biggest event of the year for many families, especially here in Italy.
An Italian proverb "Natale con i tuoi, Pasqua con chi vuoi" which translates to "Christmas with your family, Easter with whoever you please", goes to highlight the importance of this festivity in Italian culture and tradition.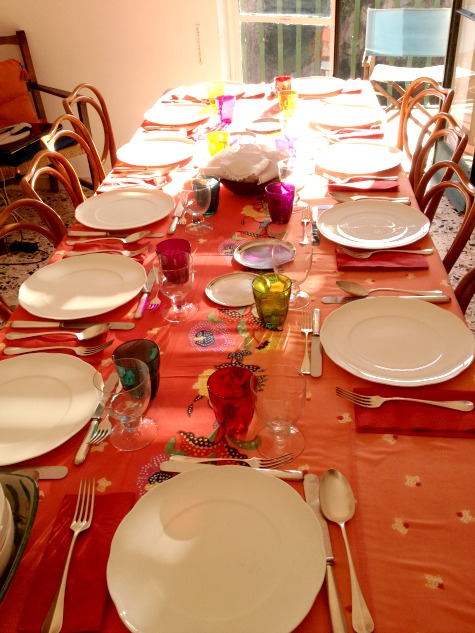 Celebrating Christmas in Italy with bollicine!
Christmas in Italy means celebrations and the wine for celebrating par excellence is indisputably the sparkling ones, the so-called bollicine (bubbles): Prosecco and Spumante.
Prosecco and Spumante have many similar characteristics: both are sparkling, both have nice bollicine, and both are enjoyed on special occasions or for an elegant aperitivo. However, you'll be surprised to know that they are very different.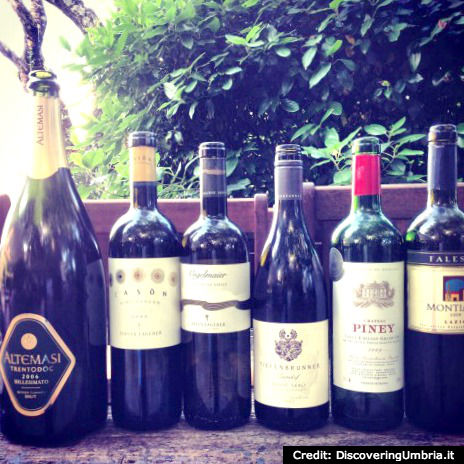 About Prosecco and Spumante
Prosecco is the name of a wine produced in Veneto region, using a local the grape called Glera. The most important area is Conegliano-Valdobbiadene DOCG, just 50km from Venice.
Spumante, which is also known as "Spumante Metodo Classico", is the Italian version of the French Champagne, but made in Italy. Champagne, in fact, is a registered name for a wine produced only in France, specifically in the area close to Paris.
In an Italian Spumante you can find the very same grapes used for its "famous cousin": Pinot Noir or Nero, Pinot Bianco and Chardonnay.
These grapes, originally from France and used for this special wine, love cooler climates. For this reason the most important areas in Italy for Spumante are the regions located close to the high mountains: Trentino with Trento DOC, and Lombardia with Oltrepo' Pavese and Franciacorta*.
However, there are also other regions, even in central Italy, where the terroir (climate+composition of the soil+microclimate etc.) allows for the production of Spumante Metodo Classico. In my region Umbria, for example, there are more than a couple of very nice producers.
Fermentation process
The main and basic difference between the two wines is in the wine making and fermentation process, essential for the bubbles that we like so much, giving Prosecco and Spumante very different aromas and flavours.
Prosecco is typically fermented by the so-called  Charmat or Martinotti (from the name of the inventors) method, where there are two fermentations both happening in large stainless steel vats.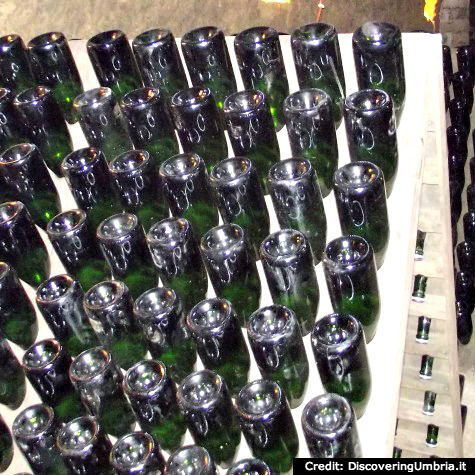 Spumante is fermented by the traditional method Metodo Classico, the same used in France for Champagne. In a Spumante the second fermentation takes place, not in big vats, but in each bottle with an injection of yeast for every bottle. That is why you can frequently see Spumante cork side down and at an angle in wooden racks.
Aromas
Prosecco is meant to be consumed young and fresh and its aromas are floreal and fruity.
Spumante, on the other hands, normally takes an average of a year for the production, and its aromas are the ones typical of the fermentation process given by the yeast. In Italian we describe this flavor with the words crosta di pane, which means that in a very good Spumante you should perceive the aromas of fragrant bread.
You can also imagine that, given the very different costs in the production of the two wines (the fermentation in each single bottle is much more expensive than in a single big vat), Prosecco is consumed more for every day drinking and celebrations, an aperitivo with friends, while Spumante is usually enjoyed on special occasions, important events or dinners pairing with seafood, fish but also with first courses.

Serving temperatures
Spumante and Prosecco are wines that require the lowest serving temperatures: 6°C (43°F). No other wines should be served at these low temperatures. So keep in mind that your favorite still Chardonnay should be enjoyed around 10-12°C  (50-54°F)!
* Notes: The name of the wine area Franciacorta has nothing to do with Francia, France. Franciacorta comes from the Latin Curtes Francae, a term used to describe the small communities of Benedictine monks, living in the past in that area, released (Francae = free) from the obligation to pay commercial transport duties on condition that they improved the land entrusted to them.
Which bollicine do you prefer, Prosecco or Spumante? If you have any questions, please feel free to ask in the comments below. 
Author's bio: This article was written by Alessandra from DiscoveringUmbria. You can also connect with her on Twitter at @discoverumbria