While gelato is translated into English as ice cream, Gunther Rohregger, is quick to point out that gelato is not ice cream for many reasons. First, gelato has at least 7% less butterfat as it is made with milk and not cream, and has 5% less sugar. On top of that, gelato is more dense unlike ice cream, as less air is incorporated into gelato and it is also usually served 10 degrees warmer than ice cream.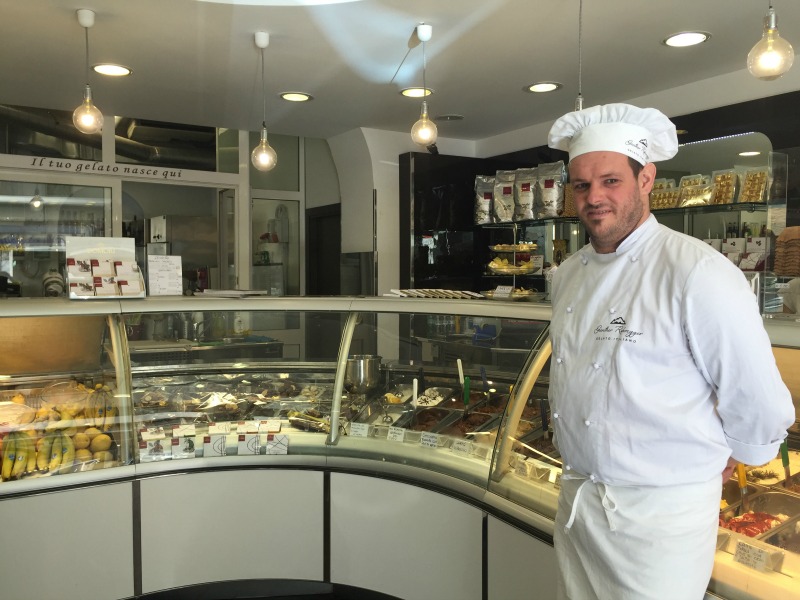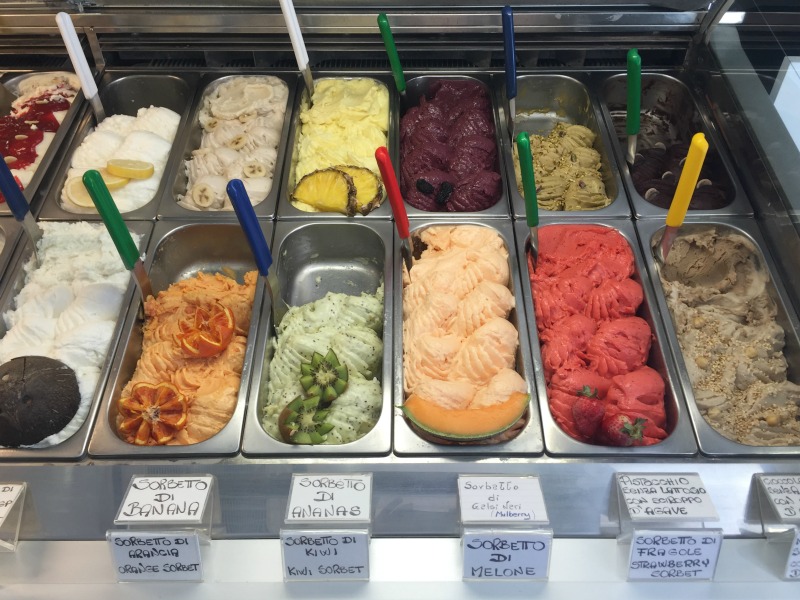 These are just some of the insights that Gunther, who is originally from Caldaro Sulla Strada del Vino (Bolzano), will share with you when you join in the vertical gelato tasting experience at Gunther Gelato Italiano.
Vertical Gelato Tasting Experience
So what is a vertical gelato tasting experience? I'd never been to one and that was one of the first questions I posed to Gunther. Basically, a vertical tasting starts with the fruit-based gelato all the way to chocolate varieties, and at this tasting, I tried about 12 different flavors.
Gunther, who moved to Rome 9 years ago, has experimented with different flavors and today boasts 400 different recipes. He uses entirely natural ingredients and all his fruit-based gelato are made with seasonal fruits, all sourced locally except for banana and pineapple.
The gelateria, where the tasting was held, is situated across the street from the renowned Sant'Eustachio caffe and just a short walk from the Pantheon. It features over 30 different flavors, classic as well as unique ones, made with the finest ingredients. Gunther also believes in offering the freshest gelato and makes no more than 4kg of one gelato flavor at a go.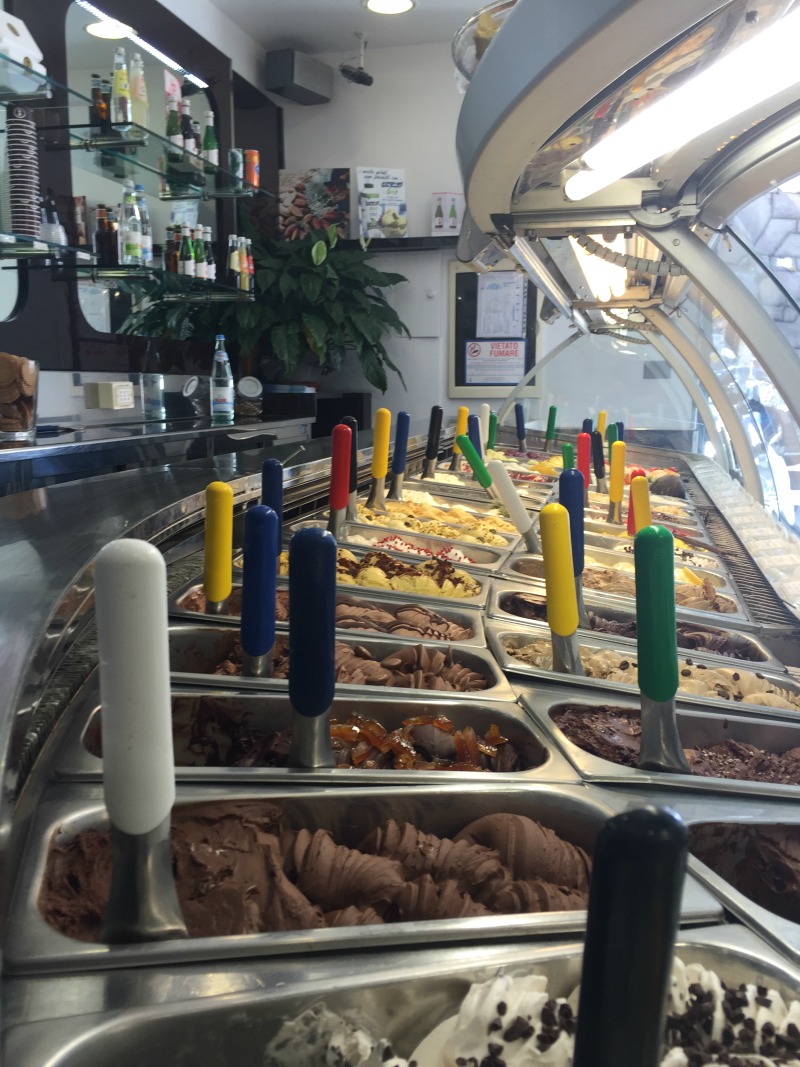 When it comes to quality, Gunther doesn't compromise and the ingredients he uses are a testament to this. He doesn't use tap water but instead has chosen Acqua Plose from the Dolomites, one of the purest in Italy, and has also opted to only use organic milk. For this chocolate-based gelato, he sources chocolate from Domori, and as a result of the volumes he orders, Domori even has a line of chocolate made exclusively for Gunther.
I'm not picky when it comes to gelato and basically liked every flavor. What surprised me was I particularly enjoyed the buffalo milk (sourced in Lazio) with Madagascar pepper, considering that I shun pepper. The light spicy touch was a nice balance to the rich buffalo milk. From speaking with Sara, the lovely staff who works in the gelateria, she revealed that many customers actually love this flavor.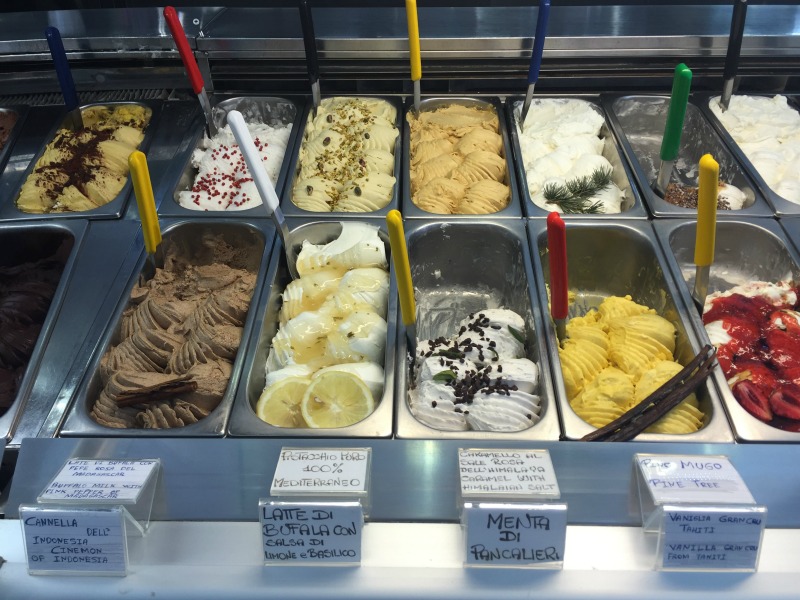 Gunther also has a cool website where you could choose a flavor and it will then recommend what pairs best with it. If you are curious as to what would pair well with the buffalo milk gelato with Madagascar pepper that I had mentioned, here's your answer.
While Gunther had explained that the vertical tasting experience ends with the chocolate flavors, he did have a surprise up his sleeve. He left the best for last – his signature flavor: the pine gelato, honoring his origins from the mountains of Alto Adige.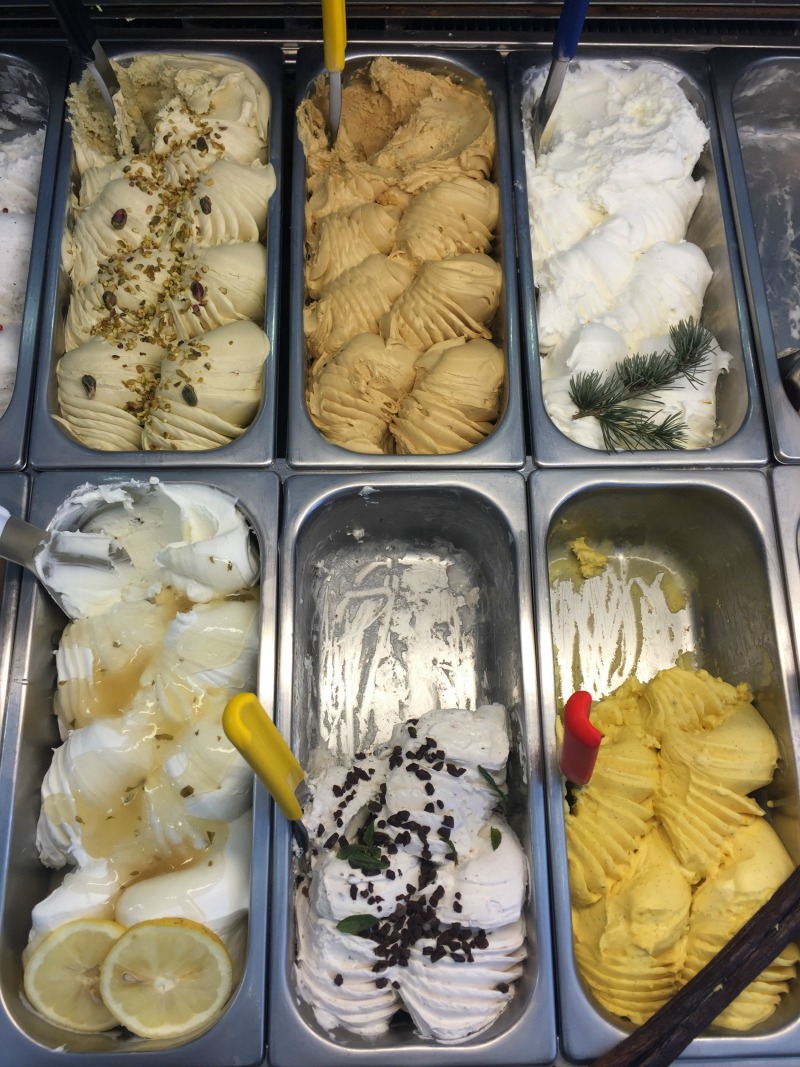 I've never tasted pine gelato, and I believe few have, but the second it touched my taste buds, it immediately whisked me off to the Alps. It brought upon me a refreshing and relaxing sensation, almost like being in a spa in the Alps where you would sit back and enjoy the Alpine scenery.
Quite a unique, pleasant experience and according to Sara, there are only two reactions to this flavor, it's either you love it or you don't – there is no in between. The pine gelato is itself interesting as it's made from the essence of pino mugo (mountain pine), which are pines that only grow above 2000 meters and the branches can only be picked together with the Forestry police. To make a liter of pine essence, Gunther explained that it requires of a ton of pines. As you can imagine, it's a costly and precious product.
This gelato vertical tasting was literally a cool experience, as I not only had a fantasic time tasting over 10 different flavors of gelato but also the invaluable insights that Gunther had shared. To get a taste of Gunther Gelato Italiano, stop by Punto Gelato in Piazza Sant'Eustachio, 47 and in via dei Pettinari, 43, as well as The Taste Gelato in via Due Macelli, 108.
Disclosure: I was a guest of Gunther Gelato Italiano but opinions are my own. From my experience, I would happily recommend it to family and friends.