Foodie food·ie \ˈfü-dē\: a person with a particular interest in food; a gourmet…
How did I, an admitted non-foodie, get myself mixed up with a blog tour all about cuisine? Just lucky, I guess.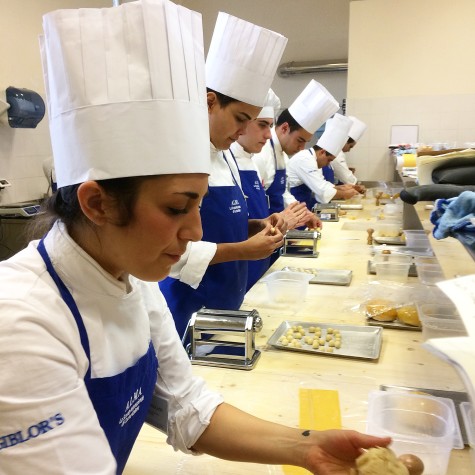 This tour, sponsored by The Emilia Romagna Region Tourist Board in collaboration with Michelin Guide Italian Restaurants 2017, was an eye-opening romp through a region considered one of the great food meccas of the world.
Because I had such a wonderful experience in the region, I wanted to share with readers some of the highlights of our journey, including things to do, what/where to eat, and places to sleep in Emilia Romagna: The bountiful valley of food. Here's just a smattering….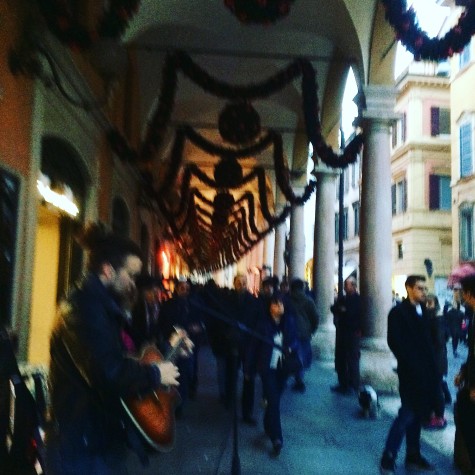 Modena, Italy
The city of Modena is a charming, ancient town marked by portico-covered streets, pebbled alleyways and three UNESCO World Heritage Sites: Il Duomo di Modena, Torre della Ghirlandina and Piazza Grande. The city is also famous for its superior IGP balsamic vinegar (aceto balsamico, which can be traced back to Modena in the Middle Ages).
Not to be missed are Biblioteca Estense, containing historic volumes and over 100,000 pages of manuscripts; the 12th-century University of Modena (the second oldest academic institution in Italy); and the Baroque Ducal Palace (begun in 1634 and completed in 1831). Of special note for epicureans: In 2016, Modena's three Michelin-star Osteria Francescana was named "The Best Restaurant in the World". 
THINGS TO DO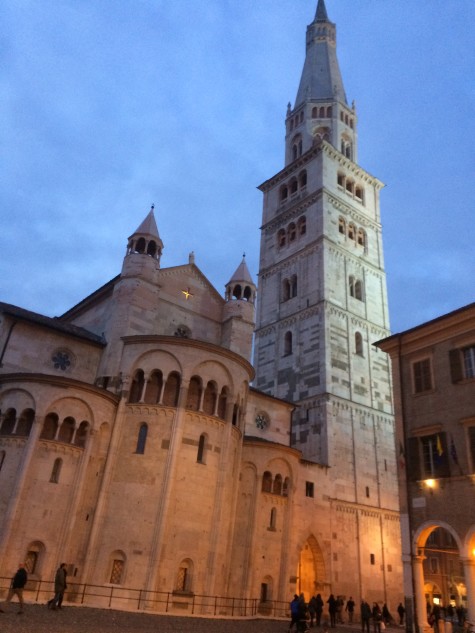 IAT Ufficio Turistico/Tourist Information Office
Located on Modena's main square, Piazza Grande, IAT ufficio Turistico offers travelers a perfect way to see the historical center (especially since the city's prime attractions are within walking distance of the tour office). Pick up an audio guide (with accompanying map) and see the most important sights at your own pace and in your own time.
Piazza Grande, 14, Modena, tel: (+39) 0592 032660; fax: (+39) 0592 032659; email: info@visitmodena.org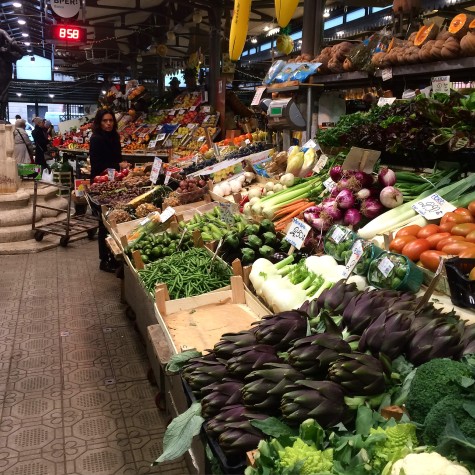 Mercato Albinelli/Albinelli Historic Market
First opened in 1931, Mercato Albinelli is a covered, open-air market extremely popular with residents and restaurant owners alike. Filled to the brim with virtually anything you could ever want or need, it offers a vast selection of fresh and prepared foods, local and regional products, and even gifts—all of the highest quality.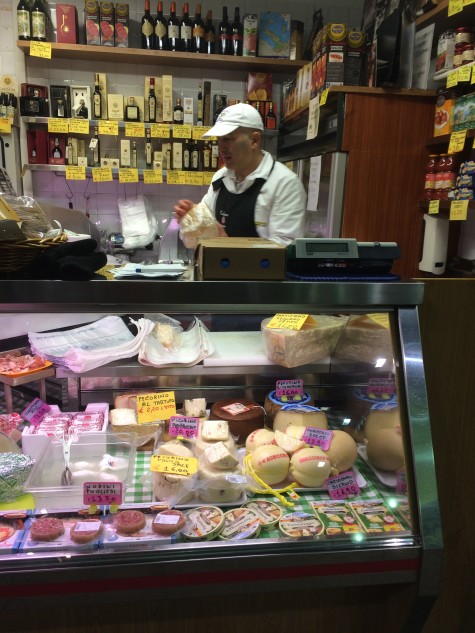 On this particular visit, we met up with Chef Massimo Tolleli of Osteria Stallo del Pomodoro to accompany him as he sourced the ingredients needed for our upcoming cooking class on 'how to make his grandmother's 'secret' tortellini recipe'.
Mercato Albinelli, Via Luigi Albinelli, 13, Modena; tel: (+39) 0592 11218; Facebook: https://www.facebook.com/MercatoAlbinelli/
WHAT/WHERE TO EAT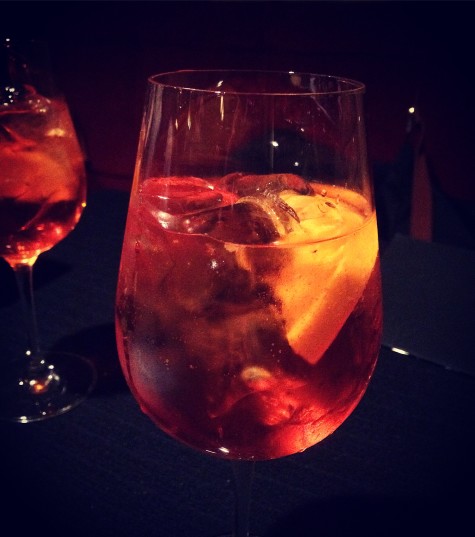 Caffe Concerto
Contemporary and eclectic, Caffe Concerto is a restaurant, a nightclub, a coffee shop, a reading corner, a gallery/exhibition space, and more. It's hard to define Caffe Concerto; it's that unique and different.
Piazza Grande, 26 Modena; tel: (+39) 0592 22232. Open daily from 8:00 to 3:00. Find them on Facebook at https://www.facebook.com/caffeconcertomodenaofficial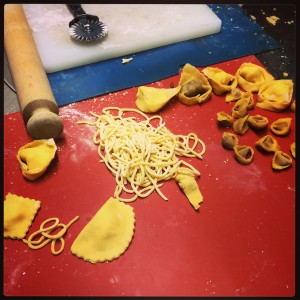 Osteria Stallo del Pomodoro
Treated to a private cooking class by Chef Tolelli of Osteria Stallo del Pomodoro, we learned how his nonna created her special tortellini using ground beef, veal, pork, along with cooked prosciutto and mortadella.
Rolling and kneading the pasta was even more fun than it looked. We even tried our hand at forming different kinds of traditional pastas (capellini, tortellione, and spaghetti chitarra). For all our hard work, we were rewarded with a lunch of our own handmade tortellini di brodo (tortellini in broth).
Largo Hannover, 63, Modena; tel: (+39) 0592 14664; email: osteria@stallodelpomodoro.it; Facebook: https://www.facebook.com/osteriastallodelpomodoro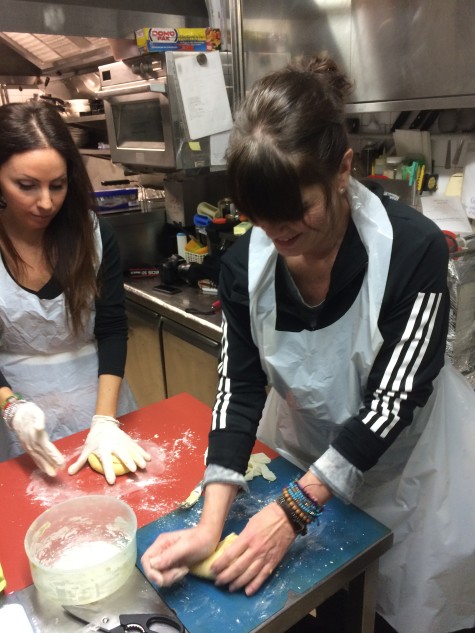 PLACES TO STAY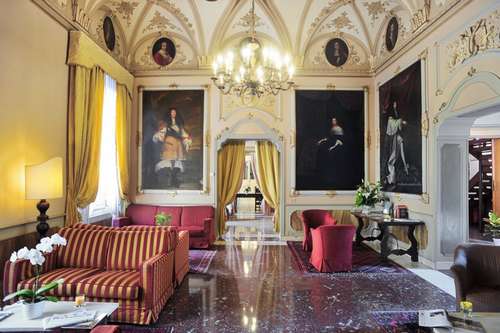 Hotel Canal Grande
The Hotel Canal Grande occupies an historic palazzo (once a 16th-century monastery) in Modena's old town. It showcases hand-painted frescoes, chandeliers and marble columns, while the uniformed bellhops and five-kilo brass room keys help add to the hotel's nostalgic ambience.
Corso Canal Grande, 6, Modena; tel: (39) 0592 17160; fax: (39) 0592 21674; email: info@canalgrandehotel.it
Parma, Italy
Parma is a northern Italian city first inhabited in the Bronze Age. It's believed that the Etruscans gave the city its name; later it became a Roman colony. Developing as a hub along the Via Aemilia, Parma was sacked, destroyed, and rebuilt several times before finally rising to distinction in the Middle Ages, primarily due to the fact that its road, Via Francigena, connected Parma to Imperial Rome.
Today, over thirty percent of Parma's residents work in the food or agricultural business, making it the undisputed gastronomic center of Italy. Of course, almost everyone knows about Prosciutto di Parma and Parmigiano-Reggiano cheese, but did you know that in 2015 UNESCO designated Parma a Creative City of Gastronomy? For Parmigiani (people living in Parma) food is a great source of pride. 
THINGS TO DO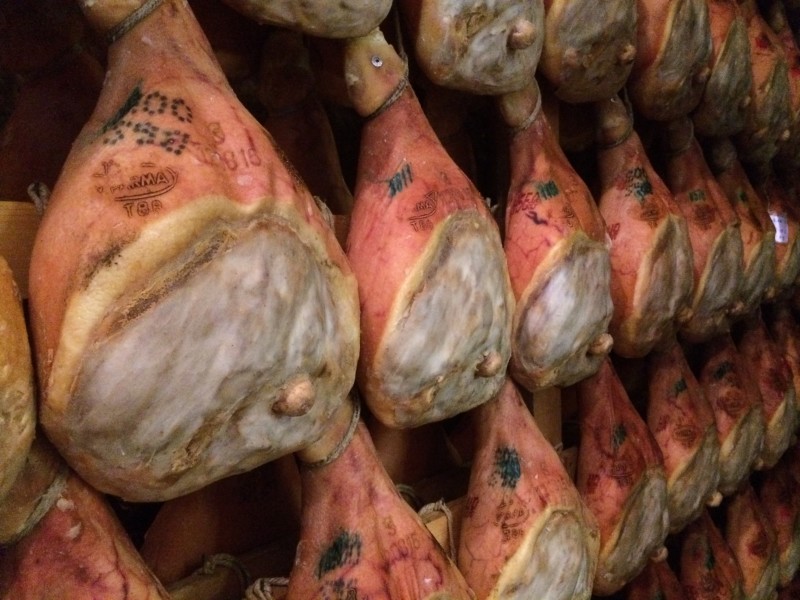 Fratelli Galloni Prosciutto di Parma
Fratelli Galloni's factory located just outside Parma's city limits has been curing prosciutto for almost fifty years. The company, a member of the Parma Ham Consortium, has three plants yielding approximately 300,000 hams a year.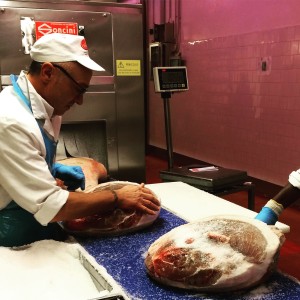 Every single ham must adhere to strict regulations and processes: 1) Selection of fully grown pigs from area farmers (all one hundred-percent Italian); 2) Salting by hand (two times); 3) Smearing with a paste made of pork fat, salt, pepper and flour (repeated two to three times); 4) maturation (a minimum of fifteen months); 5) Spiking for quality control and grading; and finally 6) Fire branding with a five-point Crown that says to the world that it's a genuine Prosciutto di Parma.
Via Roma, 84 Langhirano; tel: (+39) 0521 354211; fax: (+39) 0521 354222; email: info@galloniprosciutto.it; Facebook: https://www.facebook.com/galloniprosciutto/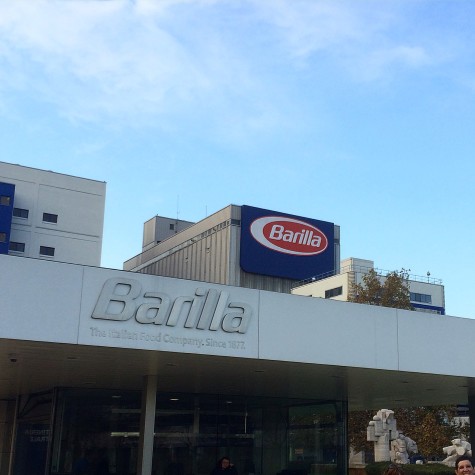 The Barilla Factory in Pedrignano
Touring the Barilla pasta plant was almost as interesting as its rags to riches story. The company, which was started in 1877 as a small pasta shop owned by Pietro Barilla, has grown to become the largest pasta producer in the world. But the rise of Barilla wasn't always smooth.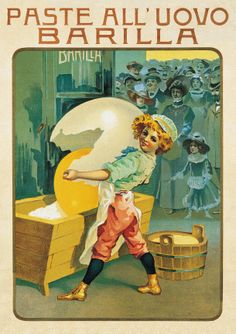 In the 1970s, Italy was in a time of crisis and brothers Gianni and Pietro decided to sell Barilla to an American food multinational. During the next eight years, Pietro suffered from that decision until, in 1979, he managed to raise the funds needed (using his family's home as collateral) to regain control of the company. It's been family-owned ever since.
Barilla Headquarters, Via Mantova, 166, Parma; tel: (+ 39) 0521 2621; fax: (+ 39) 0521 270621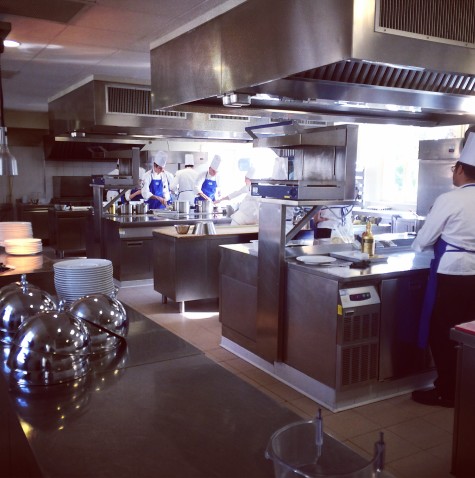 ALMA, la Scuola Internazionale di Cucina Italiana
Located 15 km north of Parma in Colorno, ALMA is the world's largest international education and training center for Italian cuisine. Impressive as a cooking school, its background and setting are fascinating, too.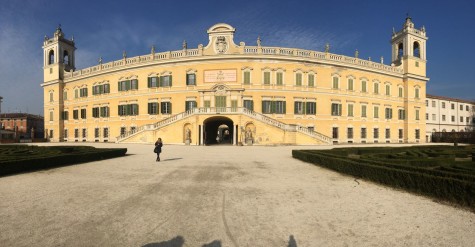 The school occupies a Baroque Ducal Palace that, in the 18th century, was restored by Duke Philip (who was married to the daughter of Louis XV of France). This explains the palazzo's resemblance to the Palace of Versailles. Later that century, the Reggia di Colorno became the favorite residence of Marie Louise, wife of Napoleon. It was she who added the English-style gardens.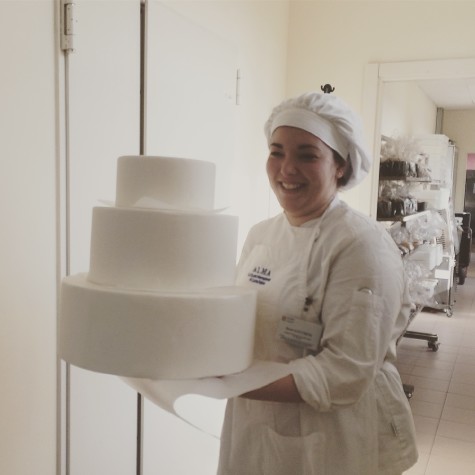 Today, ALMA educates chefs and sommeliers from all around the globe in its state-of-the-art facility which features top-notch teachers and staff, lecture halls, cooking demo and training rooms, sommelier laboratories, a pastry center, a wine cellar, restaurants, a library, and student residences.
Piazza Garibaldi, 26, Colorno; tel: (+39) 0521 525211; fax: (+39) 0521 525252
WHAT/WHERE TO EAT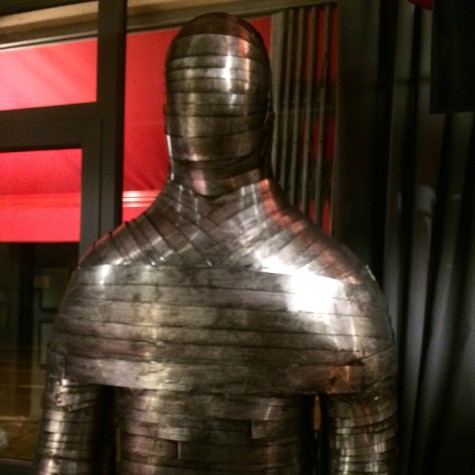 Alfione Ristorante & Bottega
At Alfione Ristorante & Bottega I think the kitchen takes up more square meters than the dining room (which has a glass wall so you can see the Chefs in action). Diners enter the front door where a delicatessen with hanging cured meats and fresh local products greets them. The long, narrow space is industrial/chic and the food is traditional/hip.
V. le Piacenz, 7, Parma; tel: (+39) 0521 773677; email: info@alfione.it; Facebook: https://www.facebook.com/Alfione-Ristorante-e-Bottega-1113996968613547/
PLACES TO STAY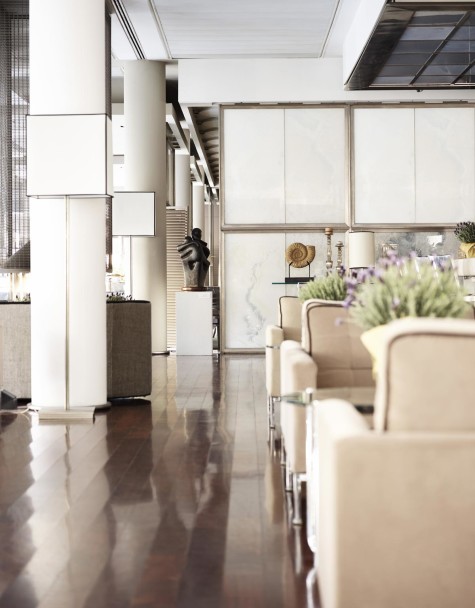 Grand Hotel de la Ville
Designed by architect Renzo Piano, The Grand Hotel de la Ville's interiors are warm and modern. Located walking distance from the historic center of Parma, the hotel has an elegant restaurant, a sleek lobby bar, a fitness area, and meeting/conference space.
Largo Piero Calamandrei, 11, Parma; tel: (+39) 0521 0304; fax: (+39) 0521 030303; email: info@grandhoteldelaville.it
Special thanks to Silvia Gagliardi (our fearless tour leader) of The Emilia Romagna Region Tourist Board and the other wonderful international bloggers: Claudia Scheffler-Perrone of Non Solo Amore (Germany), Sandra Pascual of Cuisine Addict (France), and Simon Falvo of Wild About Travel (Italy).
Toni DeBella is a freelance writer, tennis enthusiasts and blogger at Orvieto or Bust: Stories of a Life in Italy.