This is a guest post from the lovely Holly, originally from Australia, and who now calls Capri, Italy her home. We first connected on Instagram and finally got the chance to meet up in person at an Instameet in, of all places, Florence.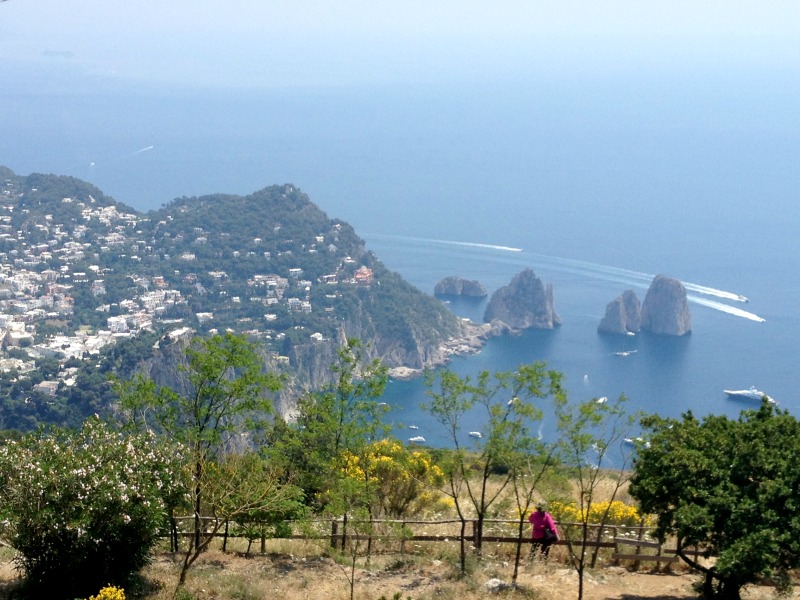 We visited Capri island one summer on a day trip from Positano and it was inundated with visitors, so much so that we sought refuge in higher grounds in Anacapri.
So when Holly mentioned a great idea she and her husband have come up with, where they reveal tranquil spots that comes with spectacular views and a nice basket of goodies, I invited her to share more about it with us. I'll let Holly take it from here…
Capri, Italy: The holiday destination for all types of travelers
Capri is small but it sure has a big reputation! For years it has been a holiday destination and has drawn travellers from all walks of life. In the summer months, the island transforms into a bustling mix of the rich and famous, Italian holiday makers, day trippers, travelling trekkers, beach and boat lovers and travellers like me (back in 2013), who enjoy a bit of all of the above!
The best part about Capri is that so many diverse activities (and different worlds) can be enjoyed in such a small area…as long as you know what you want and where to find it!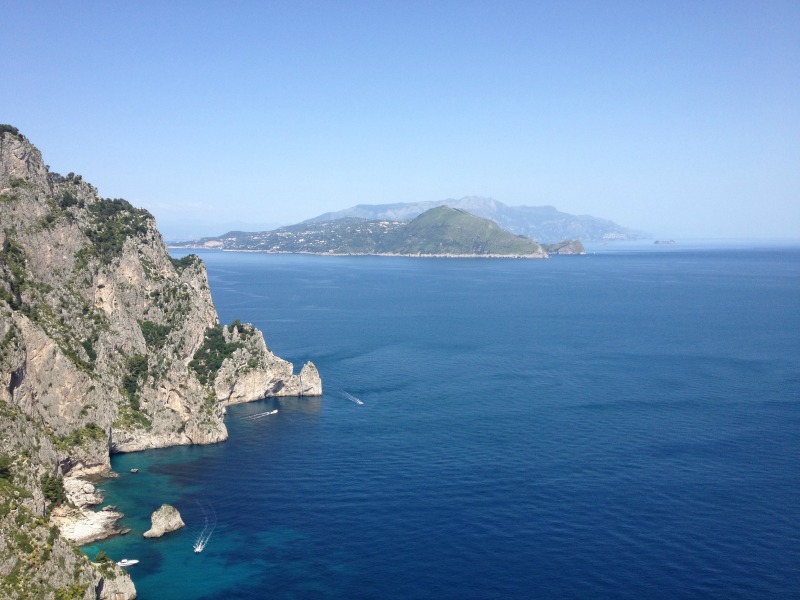 Ristorante Michel'angelo in Capri
My husband, Gianluca and I own and run Ristorante Michel'angelo, a traditional Caprese restaurant less than 5 minutes' walk from the Piazza. We met in Capri (at Michel'angelo!) when I was on holidays from Australia in 2013 and we now live together on the island.
Gianluca's family have lived in Capri for generations and Michel'angelo is very much a representation of his family's love for the island and its local traditions.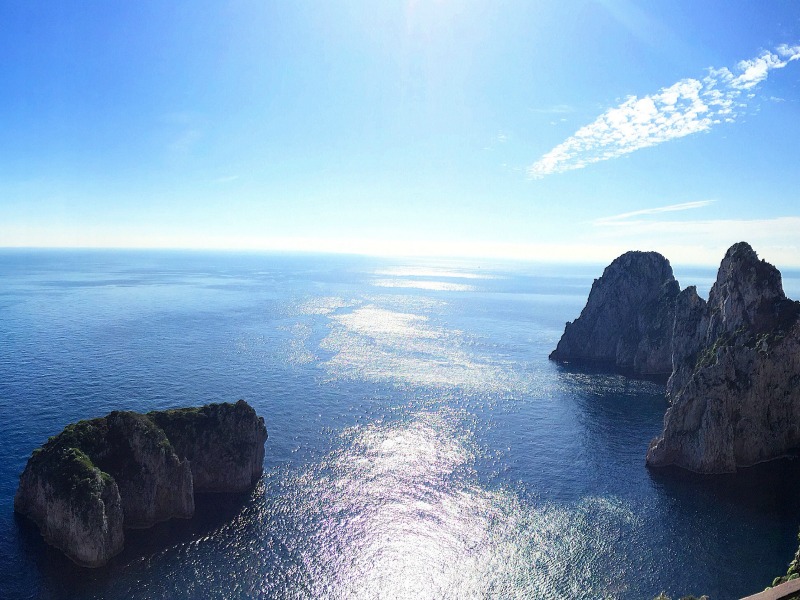 We've since seen many people travel to the island of Capri to appreciate its natural beauty but when they arrive they may not necessarily have the time or local knowledge to leisurely enjoy the scenery or Capri's best local produce. Gianluca's childhood knowledge of the island and passion for quality food and wine; along with my love of the outdoors (and love of eating great food!) has enabled us to personally explore every inch of the island.
Capri Picnics – #Howwecapri
So we've decided to combine the best of both worlds to bring you Capri picnics! The picnic spots we have selected are some of the most picturesque and relaxing places to rest your feet and take in the beauty, while devouring Michel'angelo's freshly prepared, tasty picnic lunches… all within walking distance from our restaurant.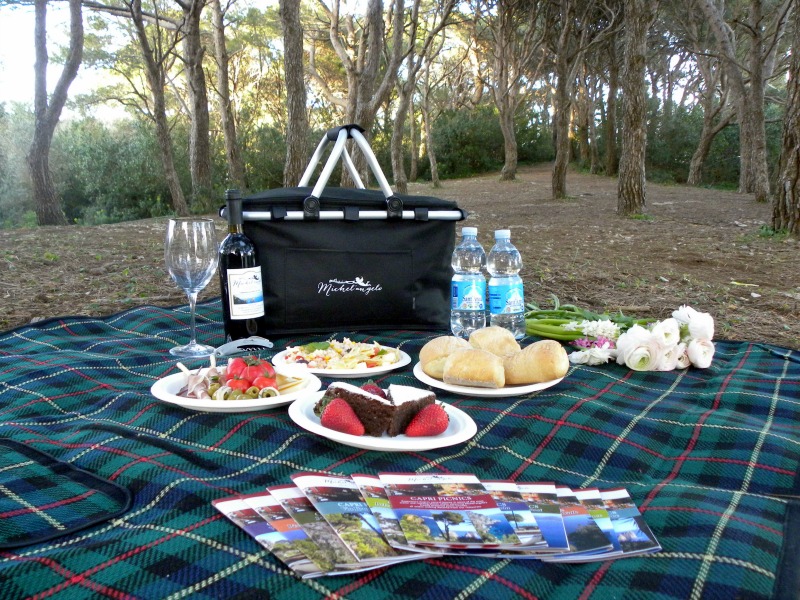 We've created a delicious picnic menu of light, tasty and summery Caprese inspired dishes (including salads, pastas, frittata, antipasti platters and fresh fruit platters), which are all served cold in ecofriendly packaging and arranged in custom cooler bags ready for you to pick up at your chosen arrival time. This way, your freshly made picnic lunch stays that way; ready to eat on arrival at your picnic destination.
We also have a range of beverages including Michel'angelo's own Aglianico red wine, a selection of Italian wines, Prosecco, chilled limoncello, bottled natural and sparkling water and soft drinks.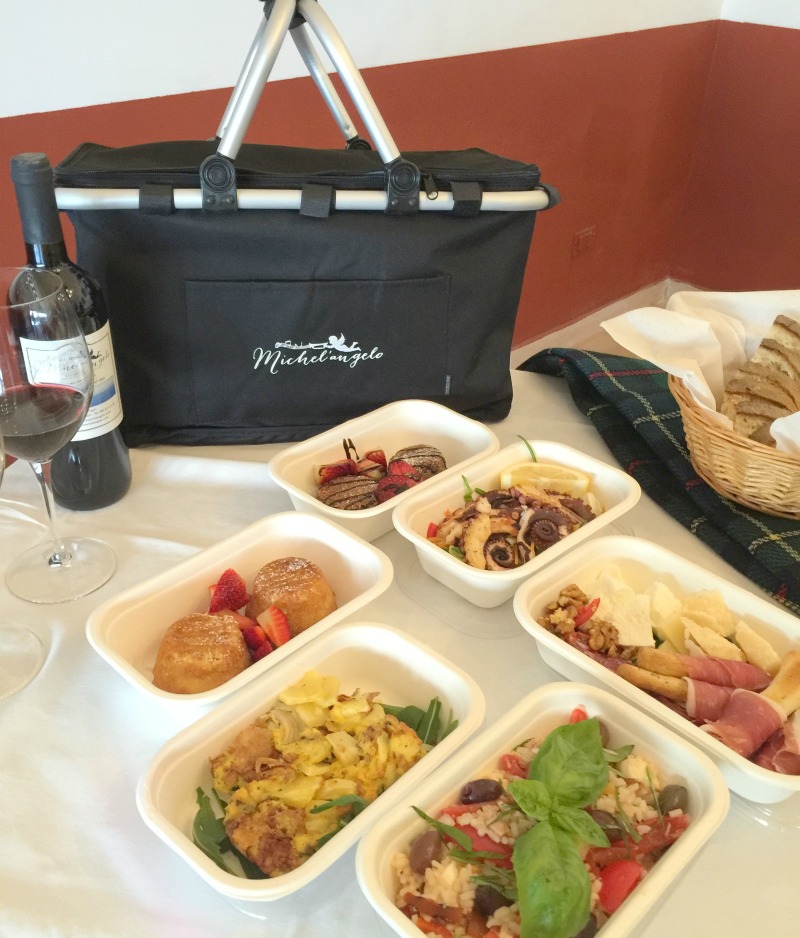 You can choose from 4 different picnic packs or create your own tailored picnic, and with rugs to purchase or hire and customised Michel'angelo picnic location maps, you have all the necessary ingredients to enjoy the perfect picnic alone or with your friends, partner or family.
Even in the busiest months, there's always a place you can retreat from the crowds and enjoy your own slice of paradise.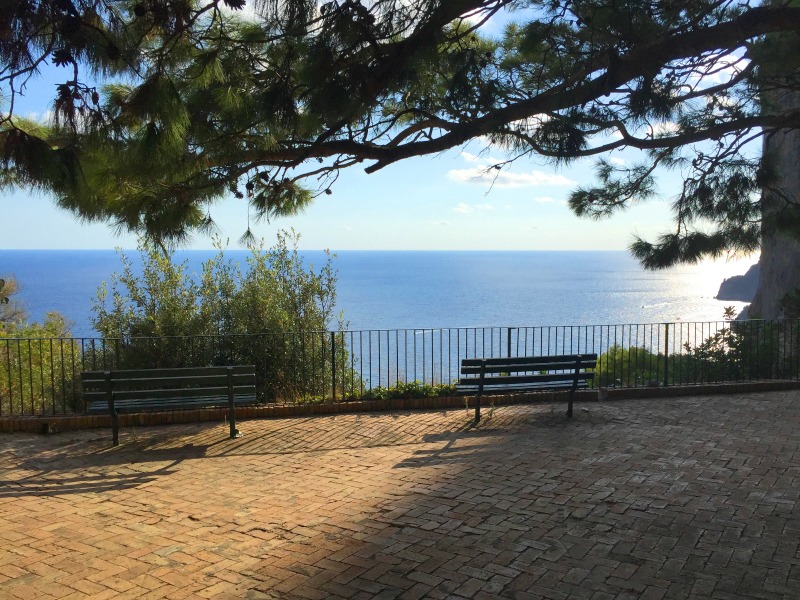 All you need to do is select your picnic package and menu, complete our easy online booking and payment form and pick up your ordered picnic on your selected day/time. And oh, don't forget to join in the social media fun at Instagram and upload your picnic pics using the hashtag #howwecapri (and #browsingitaly of course!). For more information, visit Capri Picnics at www.caprimichelangelo.com/picnics.html.