While we have always driven from Rome to Positano, this time around, we wanted to see what it was like to take the bus. A month ago, when family was here, I had thought about joining them by taking the bus – as we've heard that it's relatively easy (my friend Gillian has written about her experience here). It's also an affordable option since you won't have to worry about the outrageous parking charges when you get to Positano (€20 – €30 per day).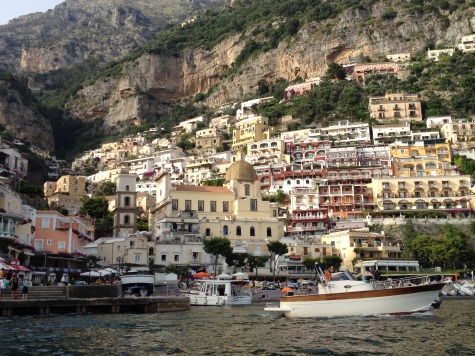 If you plan on driving and aren't willing to pay parking fees, the other alternative is to park the car on the edge of town, if you know which parking areas are legit, and
hike
walk back into town. To avoid all of that, taking the bus from Rome to Positano is probably one of the best options. (Here are more options on how to get to
Positano and Amalfi Coast
).
Taking the bus from Rome to Positano: Tips
Before starting the adventure, we purchased our bus tickets online from Marozzi, a tricky task in itself, but we eventually managed. The ticket costs €21.50 per person (€19.50+ €2 booking fee). The print out indicates the (estimated) time of departure from Rome at 7.00am and arrival into Positano at 11.30am . Make sure you print out your ticket.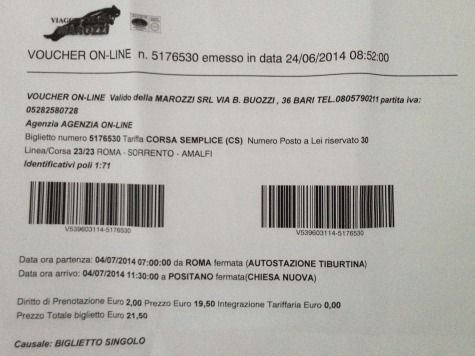 While purchasing your ticket, you also are able to select your seat. If you don't suffer from a fear of heights, choose seats on the right side of the bus when facing the front. You'll be treated to spectacular views once you are on the Amalfi Coast.
The Marozzi bus leaves from the coach (pullman) terminal in Tiburtina, across the street from the train station. Don't get it confused with the local ATAC bus stops just right outside the Tiburtina train station.
The Tiburtina coach terminal is not the prettiest place in Rome and looks run-down. My first reaction was "This is it?!" It is a bustling place and though dirty,  it didn't feel unsafe. The morning we were there, we saw a few policemen but I'm not sure if they are there daily. So dirty yes but safety-wise, as long as you are cautious like you should always be in Rome, you should be fine.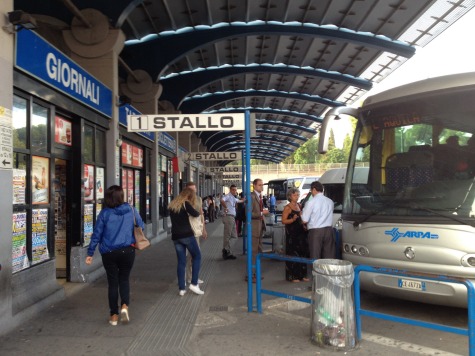 There are assigned stalls on the left and right side of the terminal and you really have no idea which stall the bus departs from. Don't expect any indication at the stall as to where the bus is departing too – after all you're in Italy. We basically went to every stall, each taking a side and the only clue, if there is a bus at the stall, is to see the sign onboard the bus to know the destination. No bus, no clue!
We spotted a board at the far end from the entrance of the terminal. Save yourself the trouble as that sign board is for COTRAL buses which are for services around Rome and its surroundings.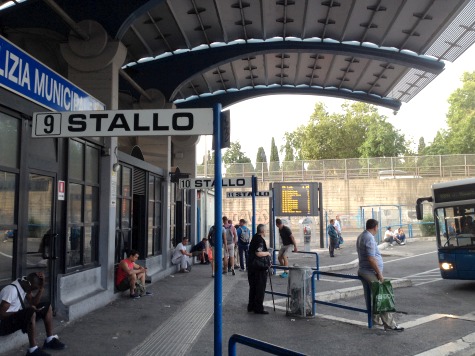 That's where the policemen came handy. I asked them and they told me that the bus to Positano leaves from stall 6. Whether that is the designated stall I'm not sure, but from their response it felt like that was the stall. To be sure, we also checked with the ticket counter and they instead, told us to wait around stall 5-8. There was no bus at stall 6 as we were there early i.e. 6.40am. If you are unsure, ask.
The Marozzi bus only showed up 10 minutes before the departure time and at stall 6 (the policemen were spot on). And you knew as there was the sign on the bus indicating the final destination – Amalfi.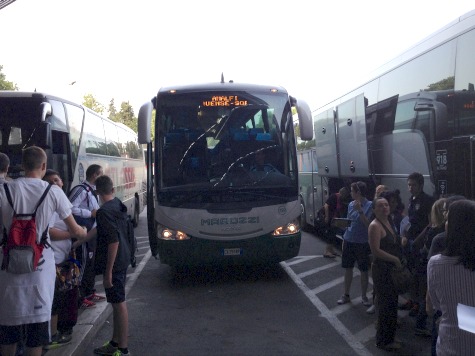 The bus driver will check and scan your ticket so have them handy before you board the bus. In case you're wondering, he spoke English – at least this driver we had but I'm sure, since a lot of tourists take this bus, other drivers will to.
On the bus, seat numbers aren't very clearly seen. Everyone who boarded the bus couldn't locate the seat numbers and many tourists said " They are no seat numbers, just sit wherever". They are above the seats and we had to really look to find them.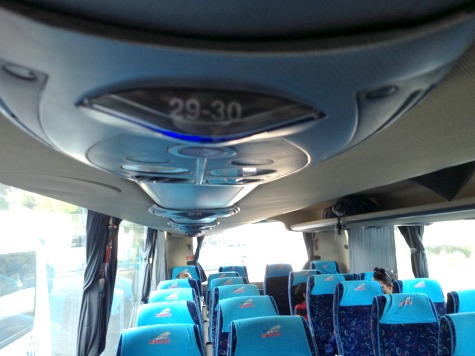 If you are traveling with luggage, you will have to store them in the luggage compartment on the lower deck of the bus. With a small hand carry, there is overhead storage space on board the bus. Our duffle bag didn't fit in the overhead storage so we had to squeeze it under our seats.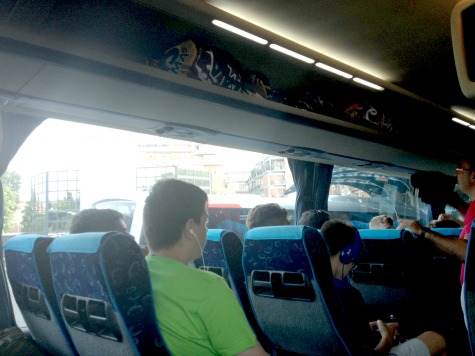 The Marozzi bus doesn't have a restroom on board. There is only one 15-minute stop that is 2 hours into the journey. That's it.
Bring along headphones in case you get rowdy and loud teenagers on the bus. Make sure you load up on music to drown them out as it's a long ride.
Initially, the air-conditioning on the bus was non-existent and not too long into the journey, it kicked in and went full blast. Bring along a light cardigan.
You can eat and drink on board the bus if you choose to bring along some snacks. The stop mentioned earlier is at an Autogrill where you can also buy food and drinks.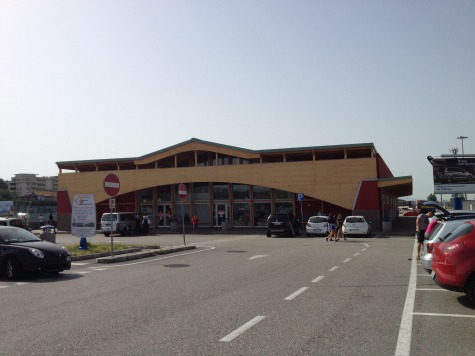 Expect a long journey. The time on the ticket says that it takes four hours but there will be delays etc. It took us 5 hours to get to Chiesa Nuova in Positano. We thought there would only be a stop at an Autogrill and another one at Sorrento. Instead the bus stop in more places than we expected. Below is a timeline of our trip.
Taking the bus from Rome to Positano: Timeline
7.10 am: The bus is suppose to leave at 7.00am. Before we left, the bus driver did a head count once everyone was seated. A 10-minute delay but by Italian standards, it's leaving early.
9.11 am: Stop at San Nicola, the last stop before getting to the toll station for Naples. The bus driver announces there will be a 15-minute stop.
9.35 am: The stop was longer than mentioned as we had to wait for a few passengers. The bus driver does another head count to make sure everyone is on board. Don't worry, you won't be left behind.
10.08 am: The bus driver announces that this is the Pompeii stop. Took us by surprise as we thought the next stop was Sorrento. No passengers got off. That's surprising too. It left again in a minute.
10.18 am: The driver announces this stop is Castellammare di Stabia. A few people got off and the bus driver got out to open the lower compartment to take out the luggages.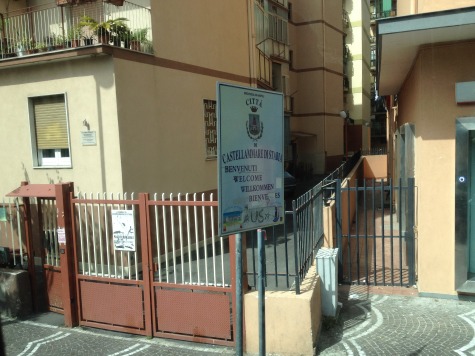 10.20 am: The bus is on its way again. But we don't know where is the next stop. The driver only makes an announcement when we are at the destination.
10.38 am: Got to Vico Equense.
10.39 am: The bus on the move again. Slight traffic.
10.54 am: Now in Meta.
10.57 am: On the way to next destination. Wondering how many stops we will be making before we get to Positano.
11.06 am: Sant'Agnello. This looks like a charming town. Making a note to explore this town in the future. A family of four with two young kids, clearly tourists, got off here.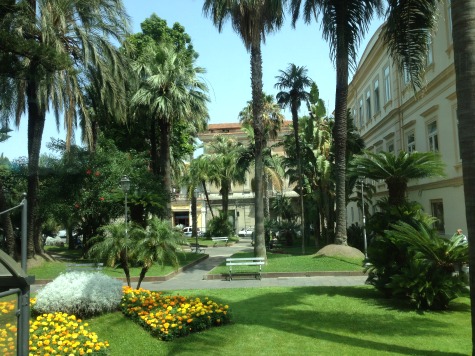 11.08 am: On the road again.
11.23 am: In Sorrento and the stop is at the Circumvesuviana train station. We are told to switch buses and asked to take all your belongings. This other bus was smaller, newer, and cleaner. It even has a restroom on board. Only a handful of people boarded this bus. Spectacular views enroute to Positano.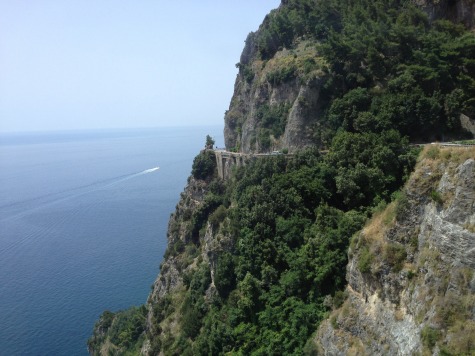 12 pm: Finally at Chiesa Nuova in Positano where everyone got off. A 30 minutes later than the arrival time indicated but as we're in Italy, this is pretty good.
We think this is the new route with scheduled stops at the different places mentioned. It makes it feel like a bus ride with all the stops but overall, though long, it wasn't too uncomfortable. We will be going back to Rome with the bus and will update this post as to the journey back. Hopefully, there won't be as many stops. Stay tuned.
Updated Wednesday July 16, 2014
Taking the bus from Positano to Rome: Tips
Our pick-up point was at Chiesa Nuova where we got off when we arrived. The ticket stated that departure was at 4.10pm and arrival in Rome at 9.00pm.
Not wanting to deal with climbing up the stairs in the mid-afternoon heat, we took the bus from Piazza Mulini (Here's the internal bus schedule for Positano). However, we made sure we left early as you never know if the internal bus in Positano will leave as scheduled.
If you plan to take the internal bus, purchase your bus tickets from the tabacchi shop next to the bus stop on Piazza Mulini before you board the bus. It costs €1.30. If you are short on time, you can purchase the ticket on board paying €0.40 extra. You will be given two tickets to show you the extra fee you have to pay.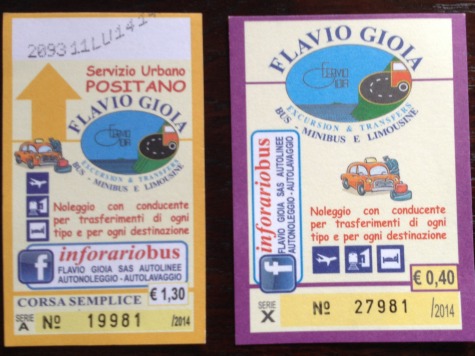 There is no clear indication as to where the bus will actually stop. Headed in the direction of Sorrento, it's before Bar Internazionale  – a dingy, dimly-lit bar which worked out well for us as we got coffee, sat on the chairs outside while waiting for the bus, and provided essential use of the bathroom before the long journey. The area where the bus will stop is covered with rattan and you're likely to find others waiting there.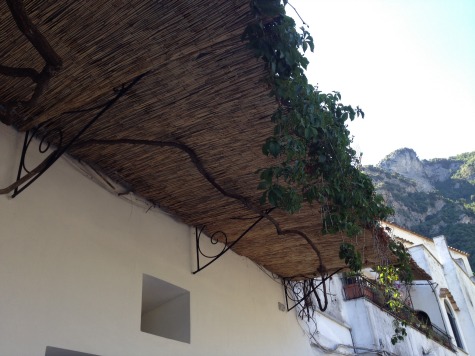 10 minutes before the departure we waited at the so-called designated area and the bus showed up on time. Impressed.
We changed buses again when we were in Sorrento.
When we got into Rome, there were people offering taxis the second we got off the bus. DO NOT take up their offer as they are illegal. Walk out of the terminal and you will see a line of official taxis but then again, just be aware that some of these taxi drivers are con artists too.
The other option is to walk across the street to Tiburtina station and take the metro to Termini. From there you'll have more transportation options.
Taking the bus from Positano to Rome: Timeline
4.10pm: Bus arrived at Chiesa Nuova. Passengers loaded up their bags and boarded the bus.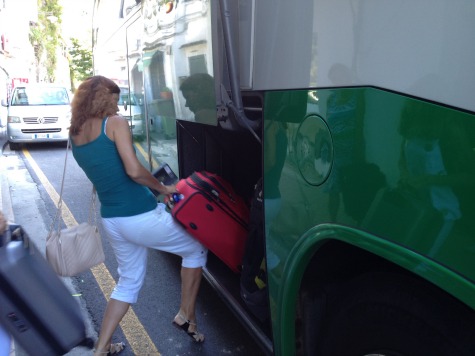 4.12pm: On the way to Sorrento
4.46pm: Arrival at Sorrento Circumvesuviana train station. We switched to the bigger, older bus.
5.00pm: Bus left but this driver was less diligent – no head count.
5.07pm: Arrived at Sant'Agnello. Looks like it's going to be multi-stops again on the way back to Rome.
5.08pm: On the move.
5.10pm: About 300 meters (less than 100o ft) and we stop to pick up passengers. Not sure what stop this is as no annoucement was made and it wasn't one we stopped at on the way to Positano.
5.11pm: On the move.
5.21pm: We got to Meta. Again no annoucement and I can only assume everyone is going to Rome or knows where to get off.
5.23pm: On the road.
5.38pm: We passed Vico Equense but there was no stop here. Clearly no passengers to be picked up here that afternoon.
5.58pm: Arrived at Castellammare di Stabia. More passengers got on.
6.02pm: On the way and next stop should be Pompeii.
6.09pm: Yes, we are at Pompeii.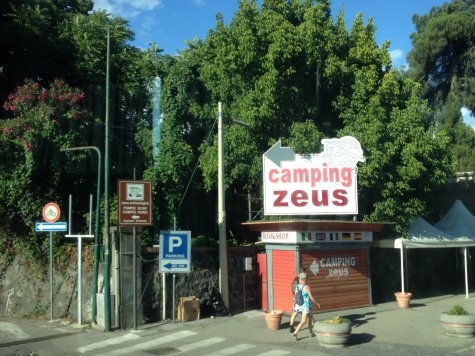 6.10pm: On the way and there should be a bathroom stop before we get to Rome.
7.28pm: It's pouring and more than three hours into the journey, the driver finally pulls into Ponte Corvo and announces a 15-minute stop. Earlier a few passengers had walked up to the front to speak to the driver asking about the next stop. Can't blame them.
7.50pm: The driver did a headcount and we're on our last leg to Rome. When the rain subsided the orange sunset was spectacular!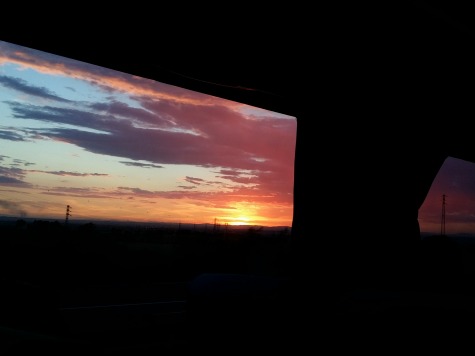 9.08pm: In Rome at Tiburtina coach terminal.
Have you taken the bus to Positano from Rome or vice versa? Did you just have one stop or several? Share your tips and experience with us in the comments below.
Note: The information provided was accurate at the time of writing. Please check the relevant sources listed for any updates before you travel.