It's never too early to plan your summer holidays. Join Food Lover's Odyssey on this 9 days/8 nights Amalfi Coast and Rome Culinary vacation next summer. Planning a trip to the Amalfi Coast can be challenging so all the details have been taken care of for you.
All you have to do is just sit back, relax and soak it all up. 
From learning how to prepare typical regional dishes to jaw-dropping views to taking in iconic sights, this is one delicious and delightful experience you wouldn't want to miss out on. 
SAVE $500 if you book by December 31st, 2016*
*If you're interested but not quite ready to book yet, let us know before December 31st, 2016. You'll get a $250 discount applied to the price when you book this vacation four months before the travel date.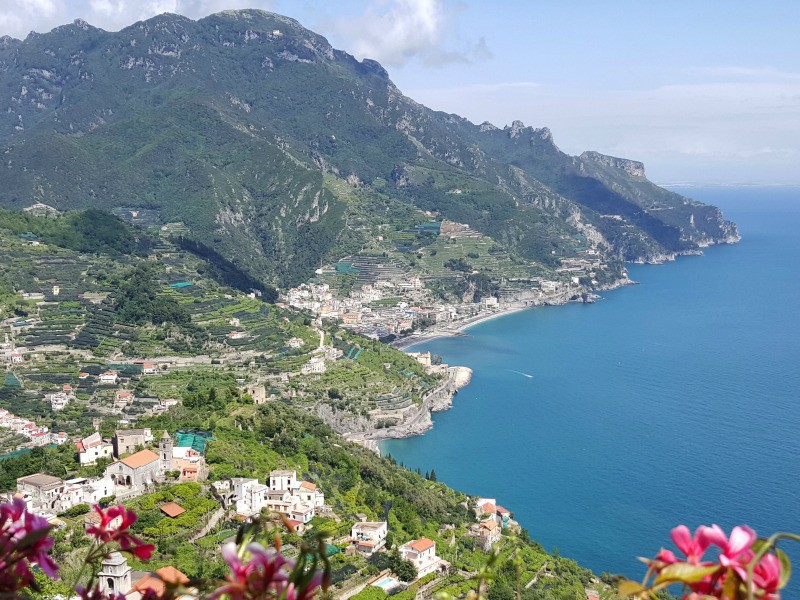 AMALFI COAST AND ROME CULINARY VACATION
Picture this:
Wake up to unobstructed, sweeping views of sea from your luxury boutique hotel on the Amalfi Coast
Prepare a three-course meal in an enchanting lemon grove, and sip limoncello
Feel the silky smooth pizza dough between your fingers during your pizza making class
Revel in a wine pairing lunch with the imposing Mt. Vesuvius in the background
Dive into the warm dazzling sea on your private boat excursion
Take in the staggering views of the Amalfi Coast in your private transfer
Enjoy exclusive private tours like an after-hours tour of the Vatican Museums
Those are just some of the beautiful experiences that await you on this Amalfi Coast and Rome Culinary Vacation. You can download the detailed itinerary here.
From getting you around in private transfers and local chauffeurs, to booking hotels, making restaurant reservations, arranging the cooking classes, coordinating the cultural tours, and organizing the private boat ride, all that's done. And to give you a further peace of mind, Kathy will be with you the entire trip.
No frustration, no stress, no overwhelm. 

DATES AND PRICING
Dates
June 10 – 18, 2017 (limited availability)
September 2 – 10, 2017
May 18 -26, 2018
Vacation Price
$4,990 (based on double occupancy)**
Single Occupancy Supplement charge: $650 per person
Maximum Group Size: 12 people
Interested, Have Questions, Ready To Book? Contact Us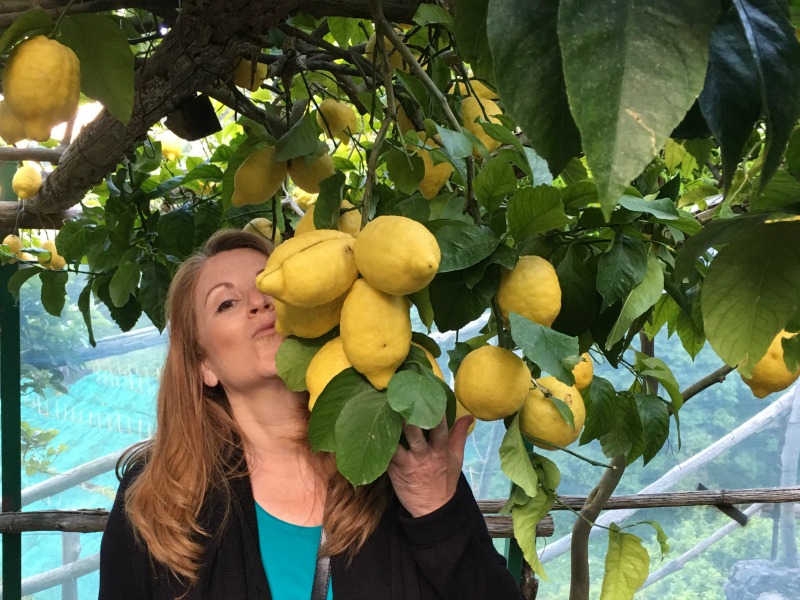 ALL THIS IS INCLUDED IN YOUR VACATION:
9-days/8-nights accommodations at luxury boutique hotels in Rome and on the Amalfi Coast. 

5 nights on the Amalfi Coast (all rooms on the Amalfi Coast have sea views) and 3 nights in Rome.

Round-trip private transfer from the Rome Fiumicino Airport

19 meals: 8 breakfasts, 5 lunches and 6 dinners (2 glasses of wine included with all lunches and dinners)

Dining locations are carefully selected by Chef Kathy: a mix of fine dining and trattoria style locations, all serving excellent dishes

THREE fun hands-on cooking classes with local chefs and Italian mammas.

One full-meal Amalfi Coast cooking class in a lemon grove, one pizza-making class and one Roman pasta-making class

Private Guided walking tour of the Roman Forum and Coloseum

Special Private After-Hours Vatican Museum Evening Tour

Roman Food Tour – Walking tour in the historic center of Rome which includes a gelato tasting of more than 20 flavors

Private guided walking tour of Pompeii 

Private boat ride along the Amalfi Coast and around the Island of Capri with stops for swims in the breathtaking coves

Private drive along the Amalfi Coast, a UNESCO World Heritage site

Winery visit at the foot of Mt. Vesuvius with a wine-pairing lunch

Amalfi lemon grove tour and limoncello demonstration and tasting

Kathy will be with you the entire vacation

Kathy can provide food and wine tips, and information on her favorite places to explore during your free time

Food Lover's Amalfi Coast recipe book

Food Lover's Odyssey apron and welcome gift bag

Assistance with your travel arrangements from the U.S. to Rome, Italy and with any pre- and post-tour travel arrangements.
**Airfare, transportation to Rome (if flying in from elsewhere in Italy/Europe), travel insurance, meals not mentioned above, and expenses of a personal nature (souvenirs and other personal items) are not included in the vacation package price.
Interested, Have Questions, Ready To Book? Contact Us
CITIES AND TOWNS YOU'LL VISIT:
Rome
Praiano
Positano
Amalfi
Ravello
Pompeii
Capri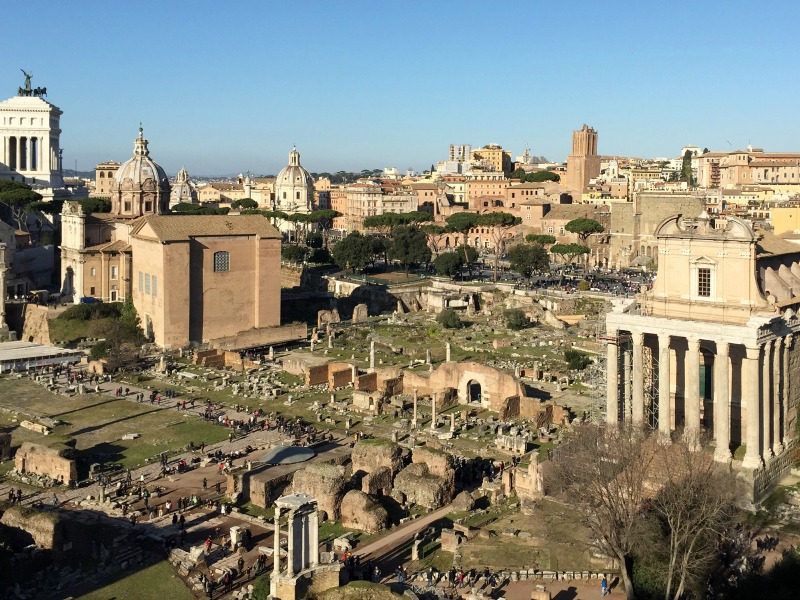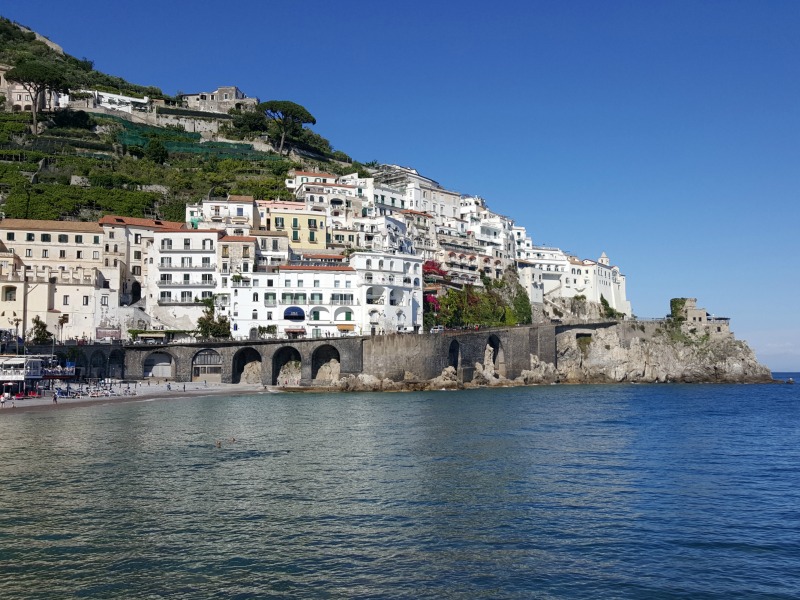 DON'T JUST TAKE IT FROM US, HERE'S WHAT OTHER GUESTS HAVE TO SAY ABOUT KATHY:
"We all had such a wonderful time… Grazie di cuore to YOU! We all agreed that the Amalfi Coast was fabulous… But you are the key that made this trip and our Puglia trip so memorable!  Your perfect research and planning and your sweet, easy going "leadership" made the trip!  Everyone wants to do it again… With you!" – Teri (McLean,VA)
"The Amalfi trip was beyond "OK" – it was fabulous!:) "Touring" with you is a wonderful experience – visiting beautiful towns, eating at the best restaurants, and cooking local dishes. There were so many memorable moments on this trip including the dinners the first and last nights in Praiano, the lemon grove and cooking classes, pizza-making, the villas in Ravello, and of course, the boat ride back from Capri! You make travel so easy and so much fun. Thank you for making this trip one that we will all remember." – Linda (Maryland)
"I am still coasting on my wonderful time in Italy.  It was such a pleasure to travel with you and the group.  You handled us and the unexpected so well. I loved our hotel and visits to the beautiful towns along the coast.  So many great meals and good laughs. The vistas everywhere still stagger my mind as I look at the photos. " – Susan (Washington, D.C.)
"It was truly an amazing experience and I can't thank you enough for your expert planning down to every detail including the adorable Italian drivers/tour guides who were gentlemen in every respect.  I'm sure we were quite the high maintenance bunch. All of my videos of our car rides on the Amalfi coast have a voice track of me screaming Yikes!  They were amazinging patient and unflappable– as were you." – Elizabeth (New Orleans, LA)
Interested, Have Questions, Ready To Book? Contact Us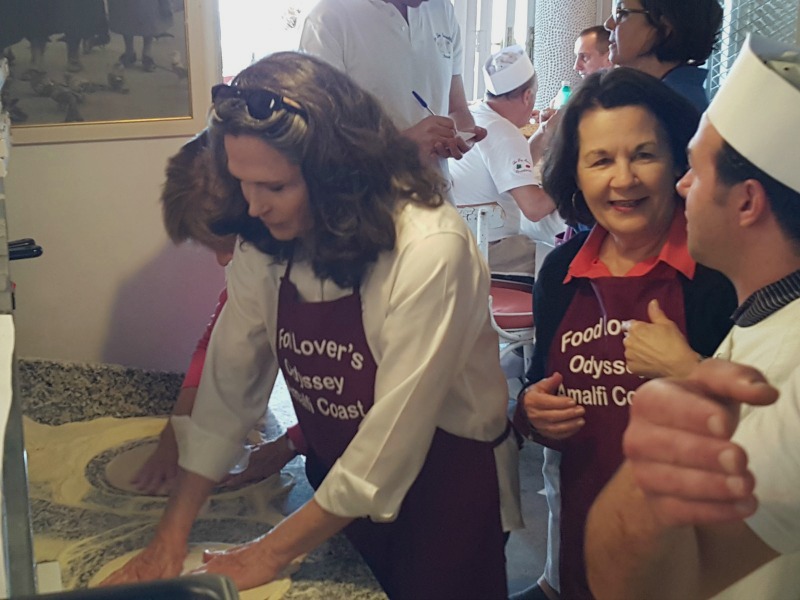 BOOKING, PAYMENT AND CANCELLATION POLICY
Booking and Payment 
At the time of booking, a non-refundable deposit of $1,250 per person and completed booking form is required to secure your spot on the trip. The remaining balance is due 90 days before the vacation start date. (A reminder email will be sent to you before the final payment is due.)
Payments should be made by bank transfer, check or via PayPal. Please let us know how you prefer to pay and we will send you the payment instructions. A receipt will be emailed to you once we receive your deposit and then again when we receive the final balance.
Cancellation Policy
The deposit is non-refundable. Cancellations made 91 days before the tour start date or earlier are refunded in full less the deposit. If cancellations are made 90 days prior or less to your vacation's start date, the entire amount is not refundable. 
As the Amalfi Coast is a popular destination in summer, we are required to pay providers in advance to secure availability. Most providers do not offer us a refund and consequently, the reason for our cancellation policy.
Interested, Have Questions, Ready To Book? Contact Us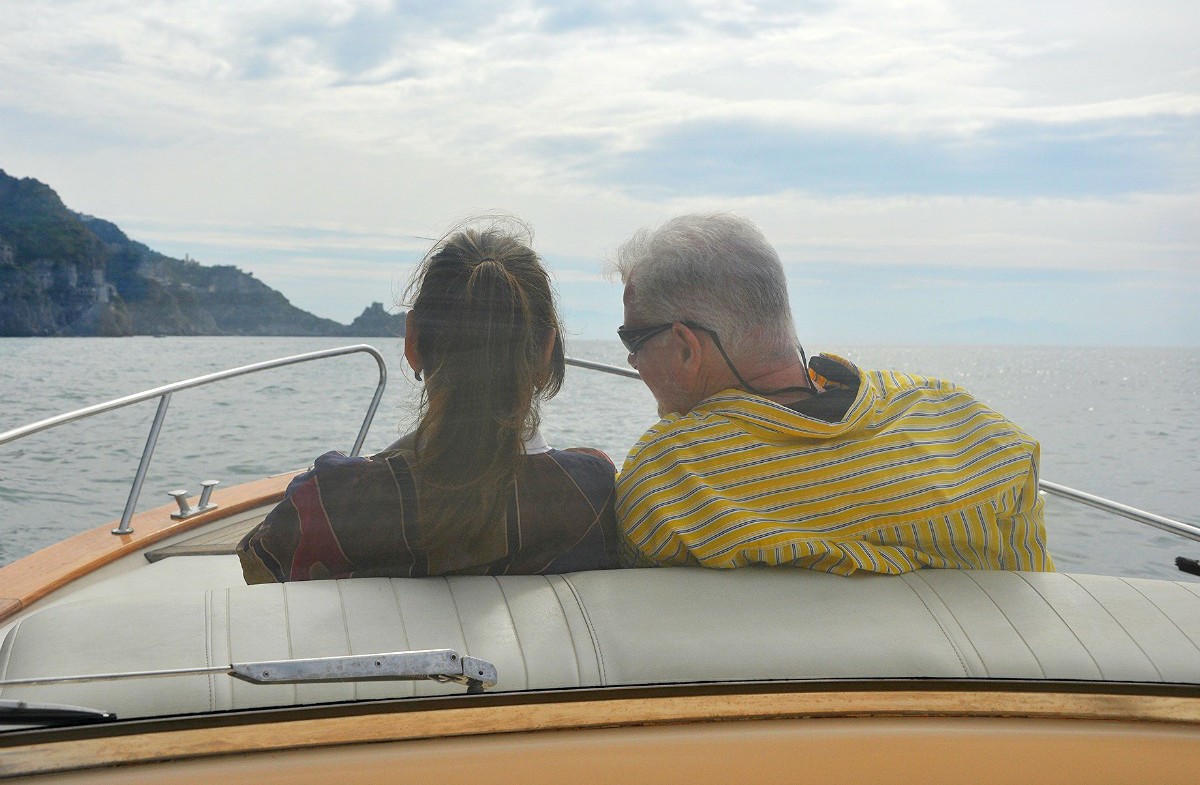 CONTACT US