One morning, late April, I hopped on a bus for a day trip from Rome to Sulmona, the birthplace of the Roman poet Ovid, and renowned for its confetti, a traditional almond confectionary. Home to 23,000 residents in the region of Abruzzo, it is about a 2-hour bus ride from Rome and the purpose of my trip that day was to participate in the Cooking Experience by Welcome to Sulmona.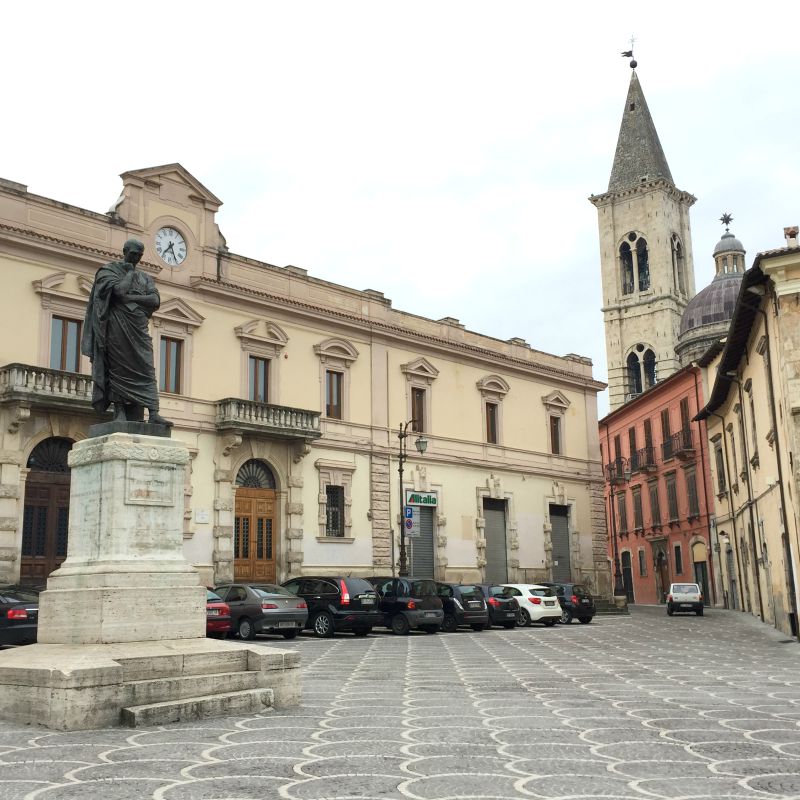 While I often whip up a simple meal at home,when I need to do a little extra, the recipes I learn at the various culinary experiences have served me well . If you aren't already aware, Italian food is almost non-existent, as food in Italy varies from region to region. I've joined a few cooking classes before but never in Abruzzo and was keen to see what storm we would be cooking up in a professional kitchen.
A day trip from Rome: Cooking up a storm in Sulmona
I was thrilled when I saw the two recipes we would be making as I have never made them before: sagne e fagioli, a water and flour based pasta with beans, and maccheroni alla chitarra. Behind every recipe there is often an intriguing story, whether it be truth or legend, there always get my attention. As food is intricately woven into the fabric of the local culture, it's not just a recipe –  it offers fascinating insights into the history and traditions of the area.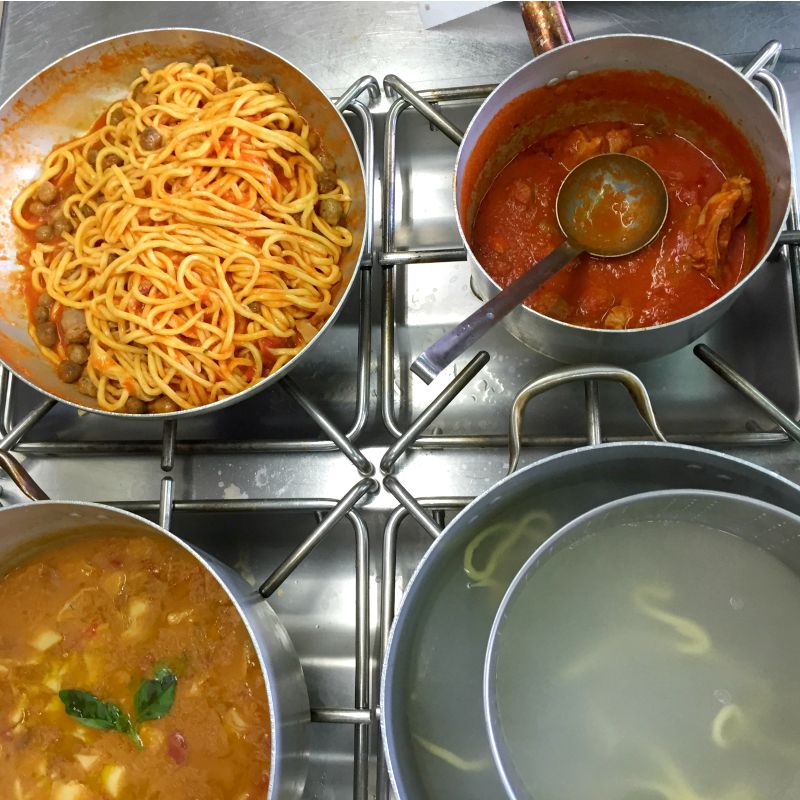 Both these recipes come along with some juicy bits. Did you know that there is a secret ingredient for sagne e fagioli, one that not everyone had access to in the past and handed from home to home? Check out the video below and you might get a glimpse of this secret ingredient. With cooler weather approaching, I will certainly be making this dish soon, but first, I need to get a hold of that special ingredient.
I've always been fascinated with maccheroni alla chitarra, more so with the chitarra ("guitar"), the device used to cut the pasta. I learnt that the "guitar" once used to be hung on the walls to keep them far out of reach because should anyone touch it and breal one of the strings, there goes the maccheroni for the family. They would then have to patiently wait for a particular "call", signaling the arrival of the man who would fix their "guitar". What's the particular call? The video reveals that.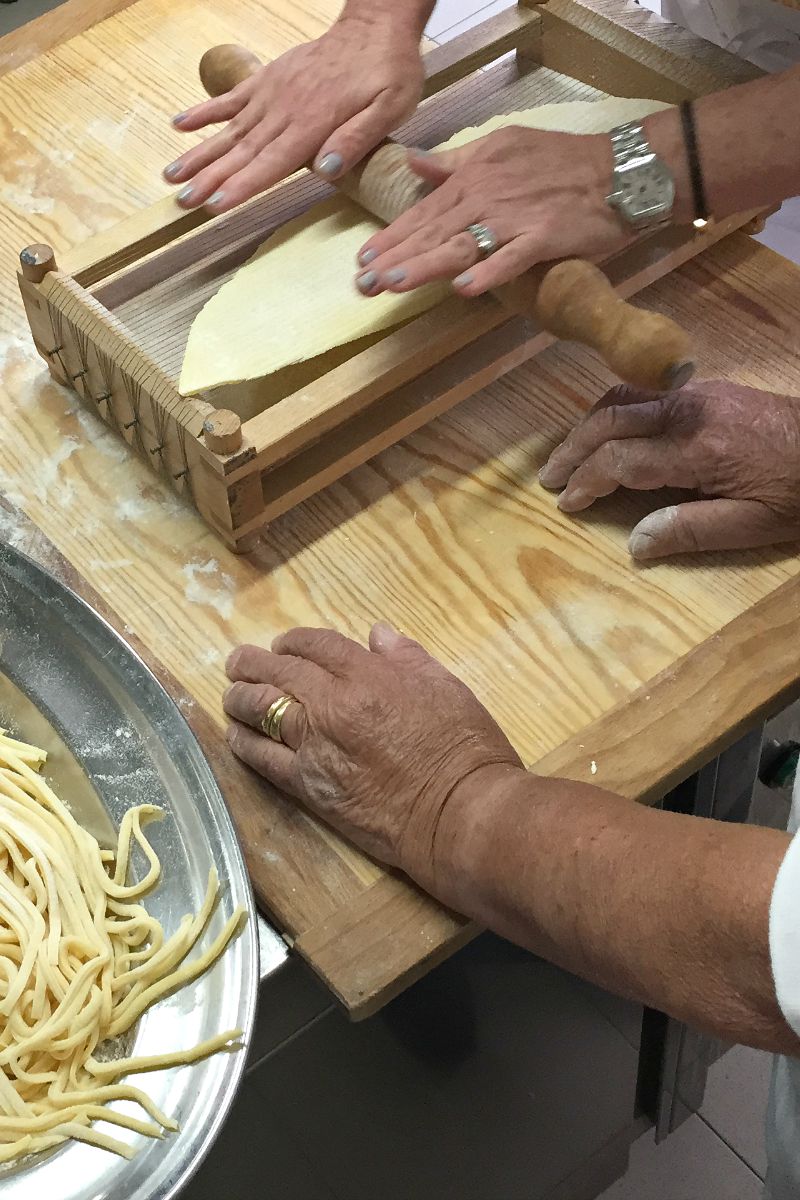 The maccheroni alla chitarra would be served with Abruzzese sauce and meatballs. Meatballs? For those who are familiar with food in Italy, we all know that while it is common to have spaghetti with meatballs in the US, it's seldom found in menus here. But they are not your regular size meatballs as they are teeny. A recent article in The Guardian "What do real Italians think about New York's Italian food?" mentioned that:
"Except for in one particular region of the south [of Italy], where they put very small meatballs in their tomato sauce, we would never put meatballs in pasta. Who has ever heard of spaghetti meatballs?!" Silvestris exclaims."
Here's a short video of the morning filled with cooking, eating, drinking, and to spice things up, there were lots of singing and dancing too. If you are looking for a day trip from Rome with a hands-on experience, take a look at this cooking experience with Welcome to Sulmona.