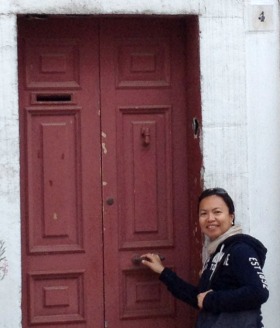 Ciao! Thanks for dropping by BrowsingItaly. My name is Diana and the idea of the site came about as a desire to share stories, incredible experiences, photos, tips and all things good on Italy.
Closing in on 8 years of living in Rome, I've traveled extensively in Italy, from Alto Adige in the north to Sicily in the south, and almost every region in between. While I'll be sharing my travel experiences in Italy, the intention of BrowsingItaly is also to curate content on all things good about this beautiful country.
As the blogger behind BrowsingRome, and the social media manager of a travel company, I browse through an incredible amount of content on Italy. And it was this experience that led to the creation of BrowsingItaly.
I've come across some brilliant content, and whether from blogs or well-established media companies, the aim is to share content that is interesting, yet reliable and accurate. Occasionally, you will see a post on issues facing Italy, but BrowsingItaly is mainly about all things good. In addition, there will be guest posts by various sources who I know will offer invaluable advice and insight.
Whether you're an Italophile or using this site as a resource in planning your visit to this amazing country, I hope you enjoy your time BrowsingItaly.
A presto!